This is costume designer Jenny Beavan. She won an Oscar tonight for her work on Mad Max: Fury Road. Notice anything different?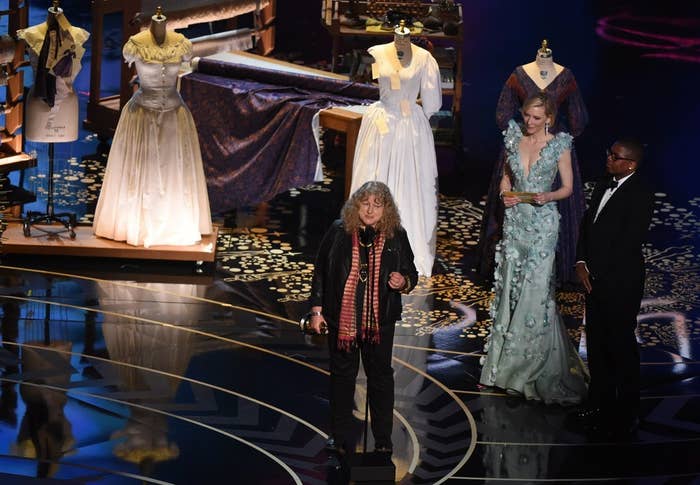 Oh, just Jenny slaying your faves in a badass leather jacket.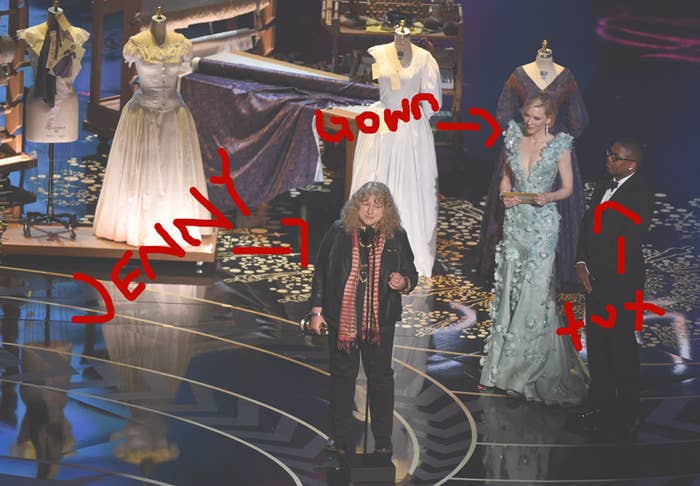 Um, hi Jenny — just so you know YOU ARE ICONIC.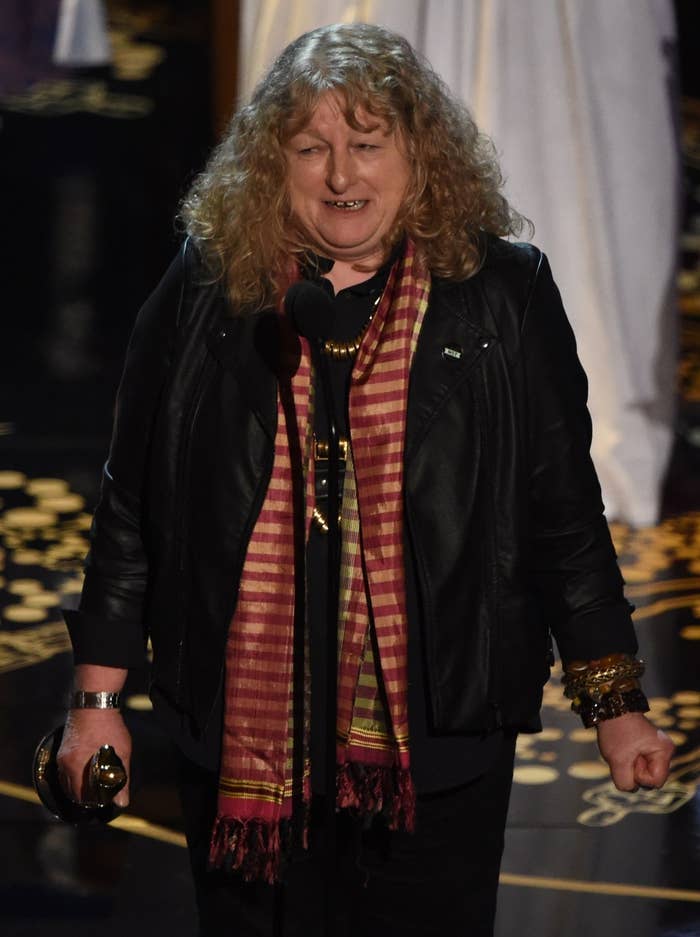 And the back? THOSE RHINESTONES DOE.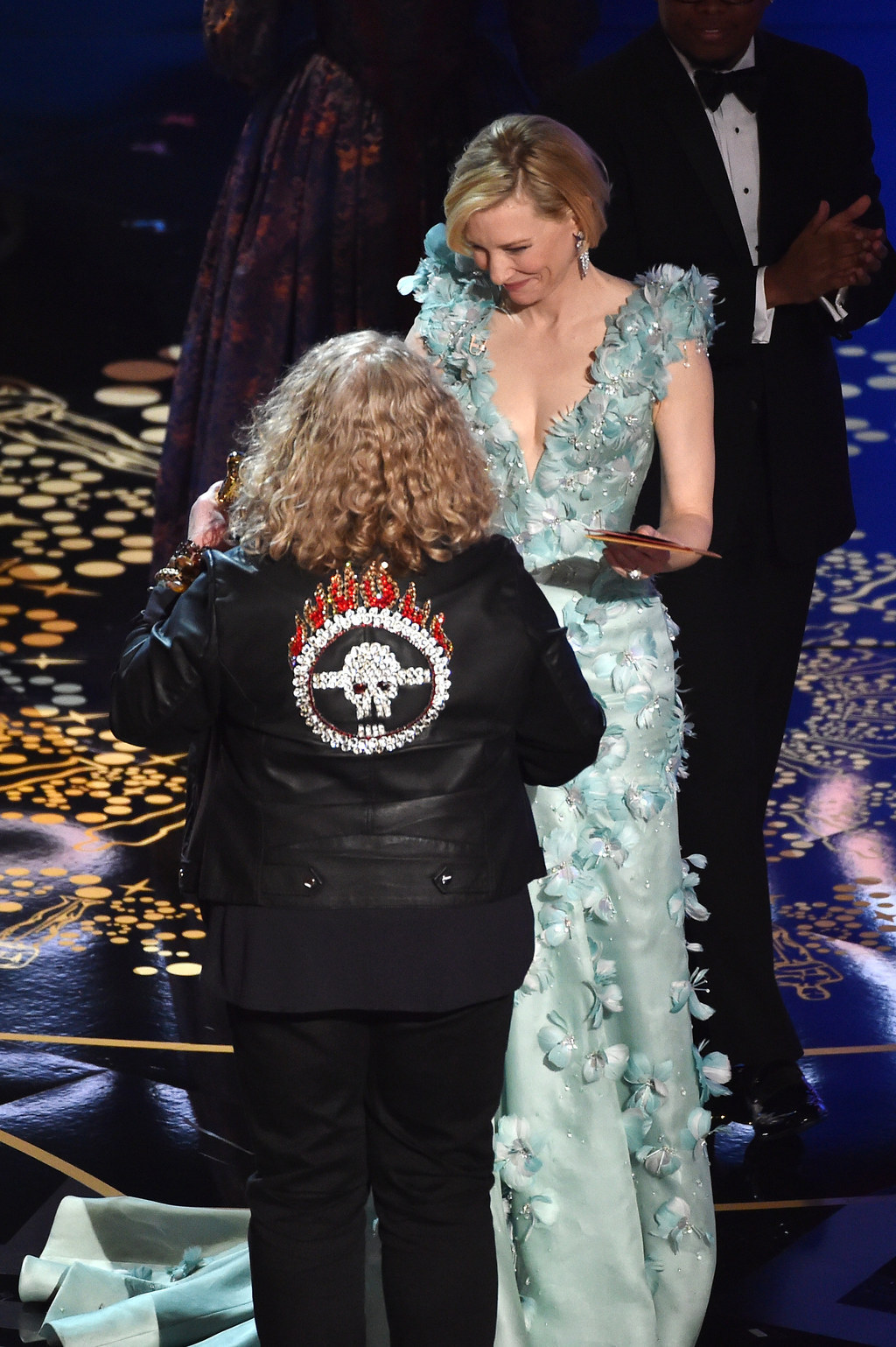 Backstage after her win, Jenny gave some A+ insight into her amazing look saying, "I really don't do frocks and I absolutely don't do heels." YAAAAAAS.
Oh, and this isn't Jenny's first time at the rodeo. She rocked a tuxedo when she won her first Oscar back in the '80s.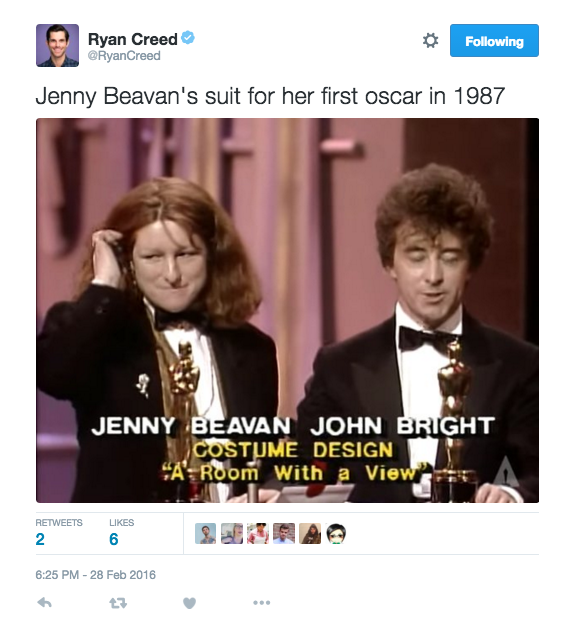 ...U R OBVIOUSLY DA BES, JENNY.