Let's cut to the chase: As you may know, Arrested Development is coming back in 2018 for another season.
I know, it feels like forever away. But I have something to hold you over. Jason Bateman, aka Michael, tweeted this on Sunday:
THAT'S RIGHT PRODUCTION IS STARTING IN ONE WEEK AND TWO DAYS!!!
Yes, George Michael. Yes it fucking is.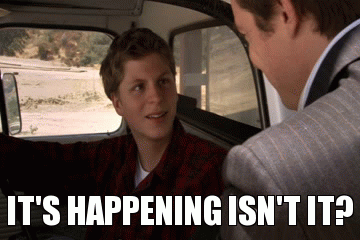 2018 needs to get here STAT.