I'm Obsessed With The Fact Jameela Jamil Wore Jeggings Under Her Gown At The Globes
You better recognize.
Yes, it was incredible that Jameela Jamil did her own make-up for the 2019 Golden Globes:
And yes, it was a thing when E! News either joked/screwed up her name while she was posing on the Golden Globes red carpet:
And yes, her Monique Lhuillier dress was S-T-U-N-N-I-N-G: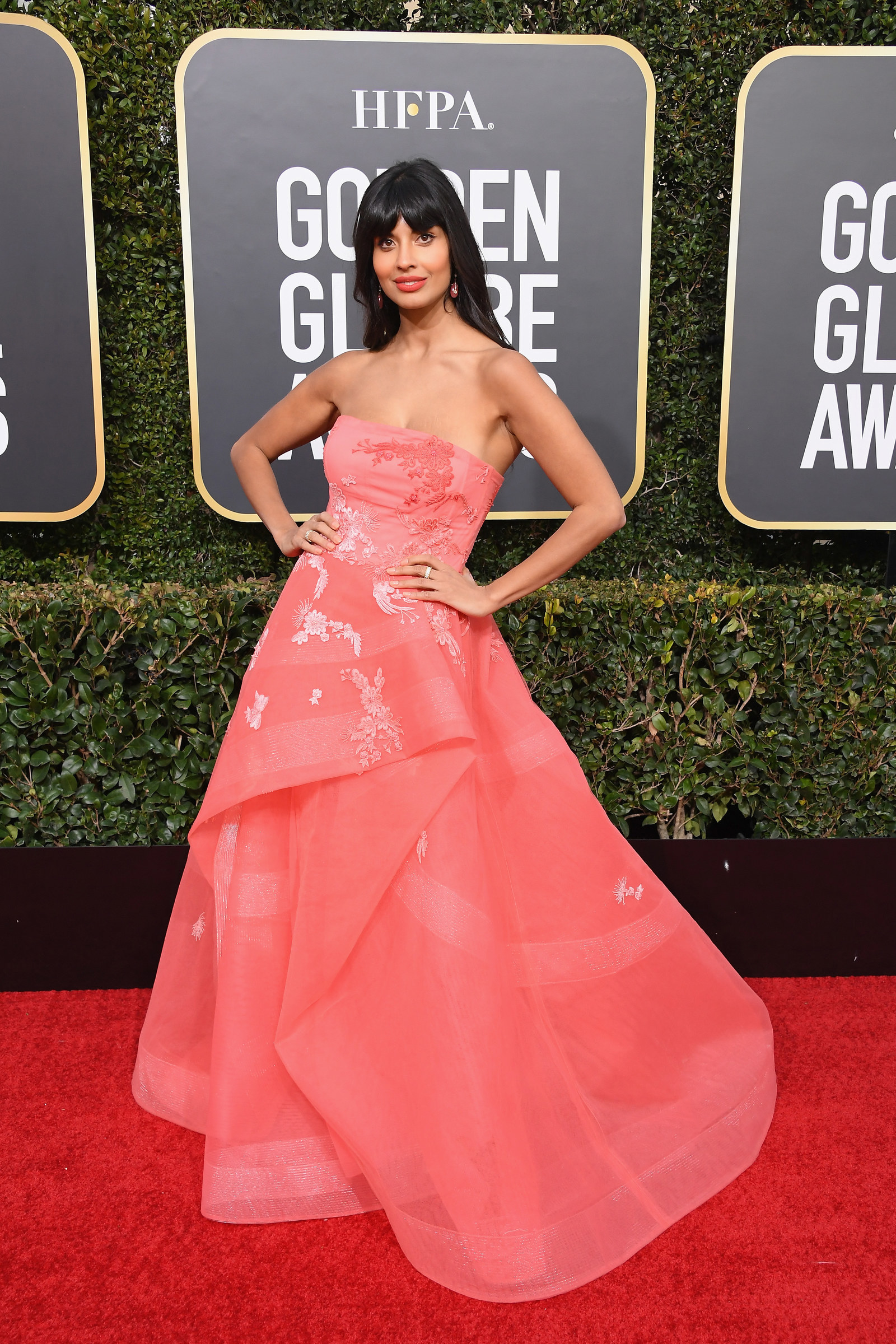 But we're here to talk about the fact that Jameela wore JEGGINGS underneath her gown. Jameela posted how this is what you do when it's "forking cold":
A QUEEN:
Please show up at every awards show. Thanks.