So by now you must know Beyoncé released a visual album called Lemonade over the weekend, and the songs were pretty much all about a cheating husband.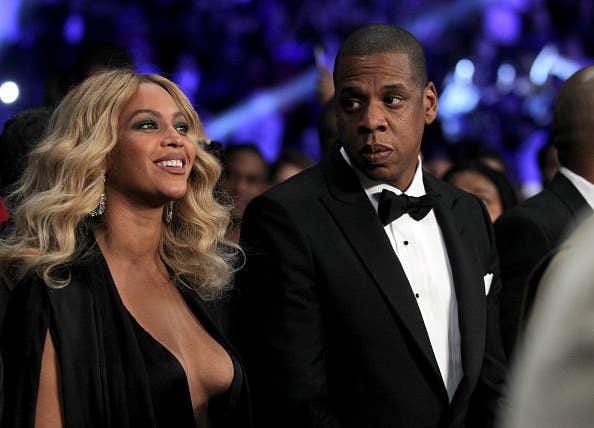 People were especially paying attention to her jam "Sorry," which references a husband cheating with a "Becky with the good hair."
At first, Beyoncé fans thought "Becky" was fashion designer Rachel Roy and came for her with all the fury of a billion bees.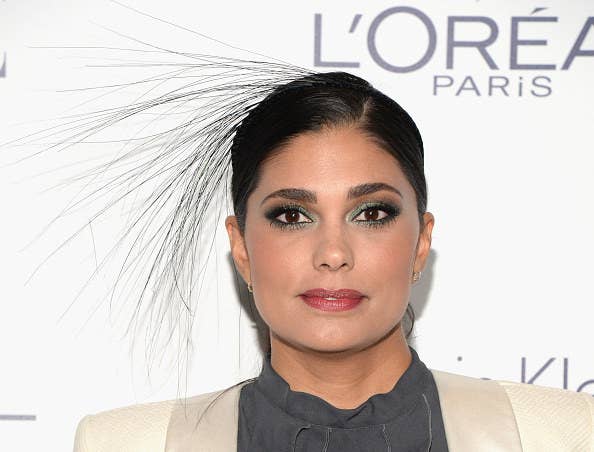 But now the Beyhive has turned its attention to another possible Becky, singer Rita Ora.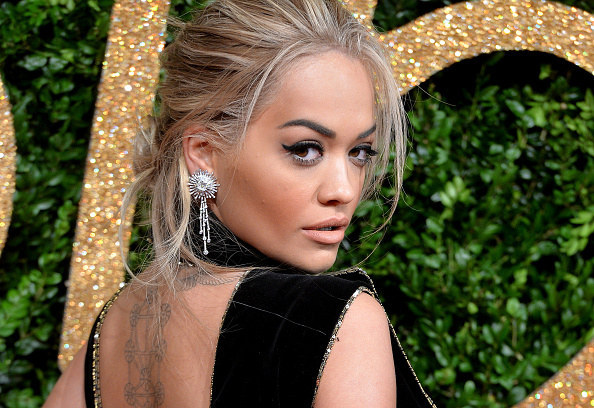 What's the proof this time? Well, Rita reportedly posted this photo of herself on Snapchat.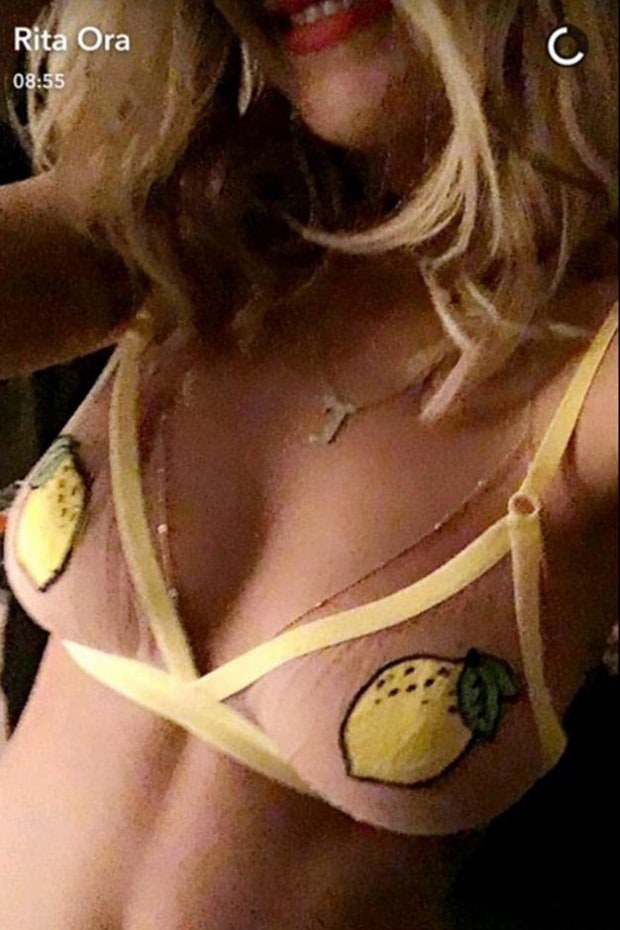 Notice anything in particular? How about the "J" necklace she's wearing along with a lemon bra?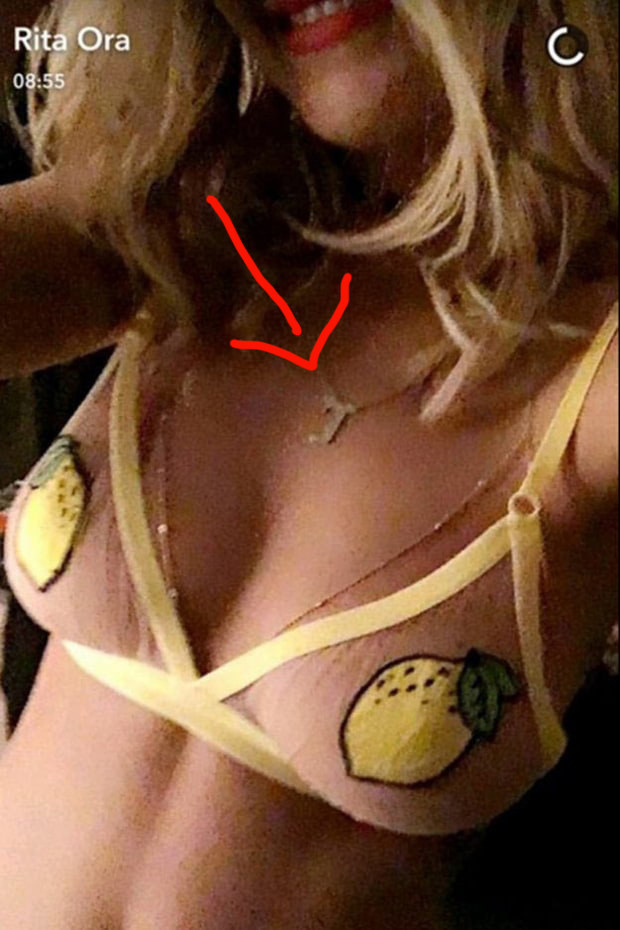 Literally that's all the evidence people are working with.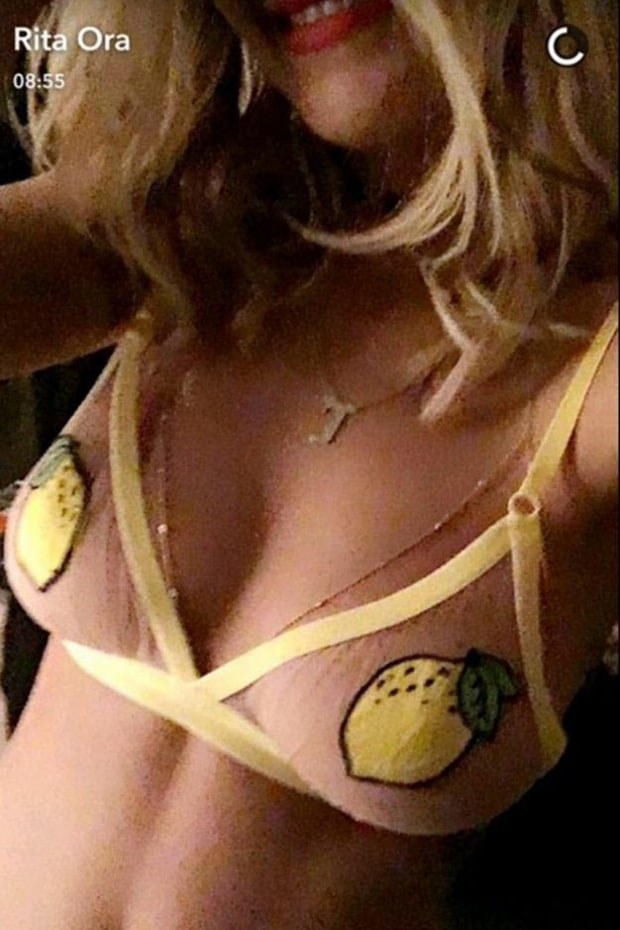 Yeah, shit's getting salty.
Yeesh.
In the past, Rita has denied the rumors. In an interview with The Breakfast Club, she put that foot down:
Don't you dare disrespect Beyonce like that ever again in your entire life... You should know better than that… that's just straight up disrespect. You can't even go there."
Plus, Rita sued Roc Nation in December, wanting out of her contract because the label neglected her. Then Roc Nation sued Rita in February, saying she only recorded one out of four promised albums.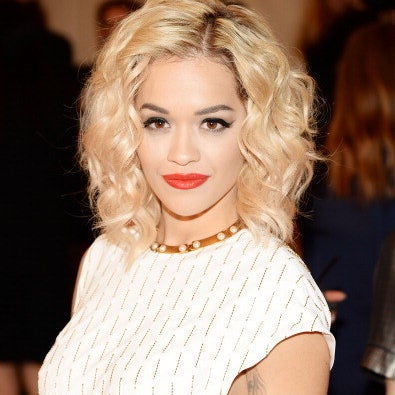 And so the plot thickens...