Harry Styles. An incredible musician, yes, but also an incredibly stylish human being.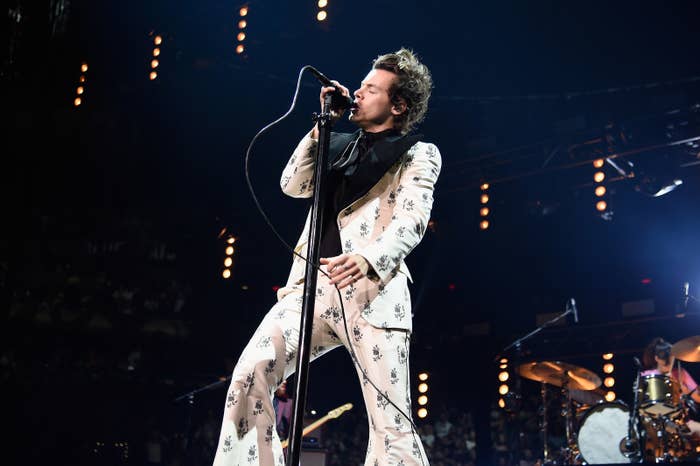 There is no suit he cannot wear. Some might call him a 21st century fashion icon.
So now that it's Halloween season, I have to say I had HIGH HOPES for Harry. But tbh, I didn't think he'd knock it out of the park this hard. Here he is, dressed up as Elton John: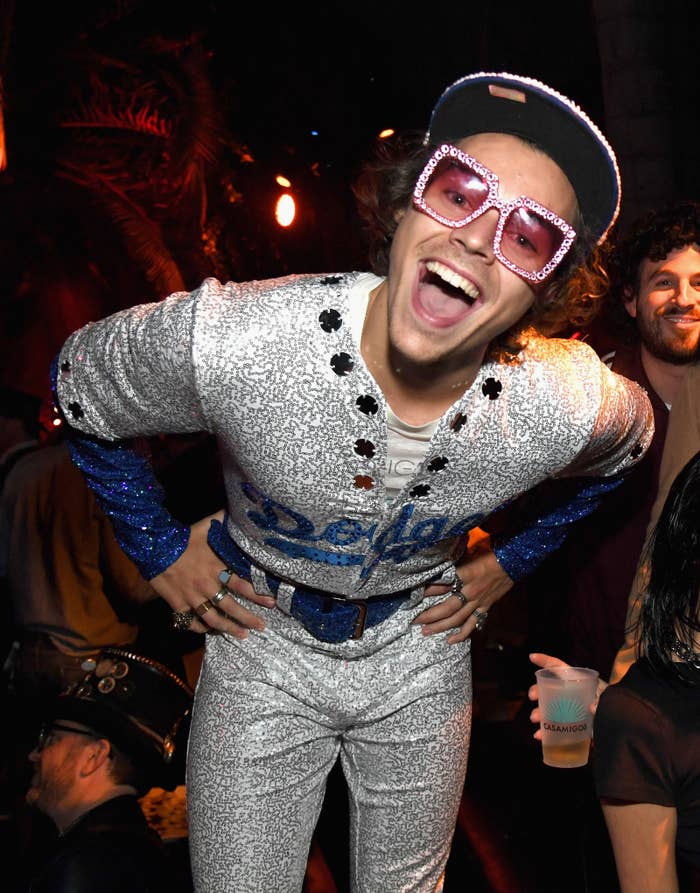 This is a spectacular costume. It really is.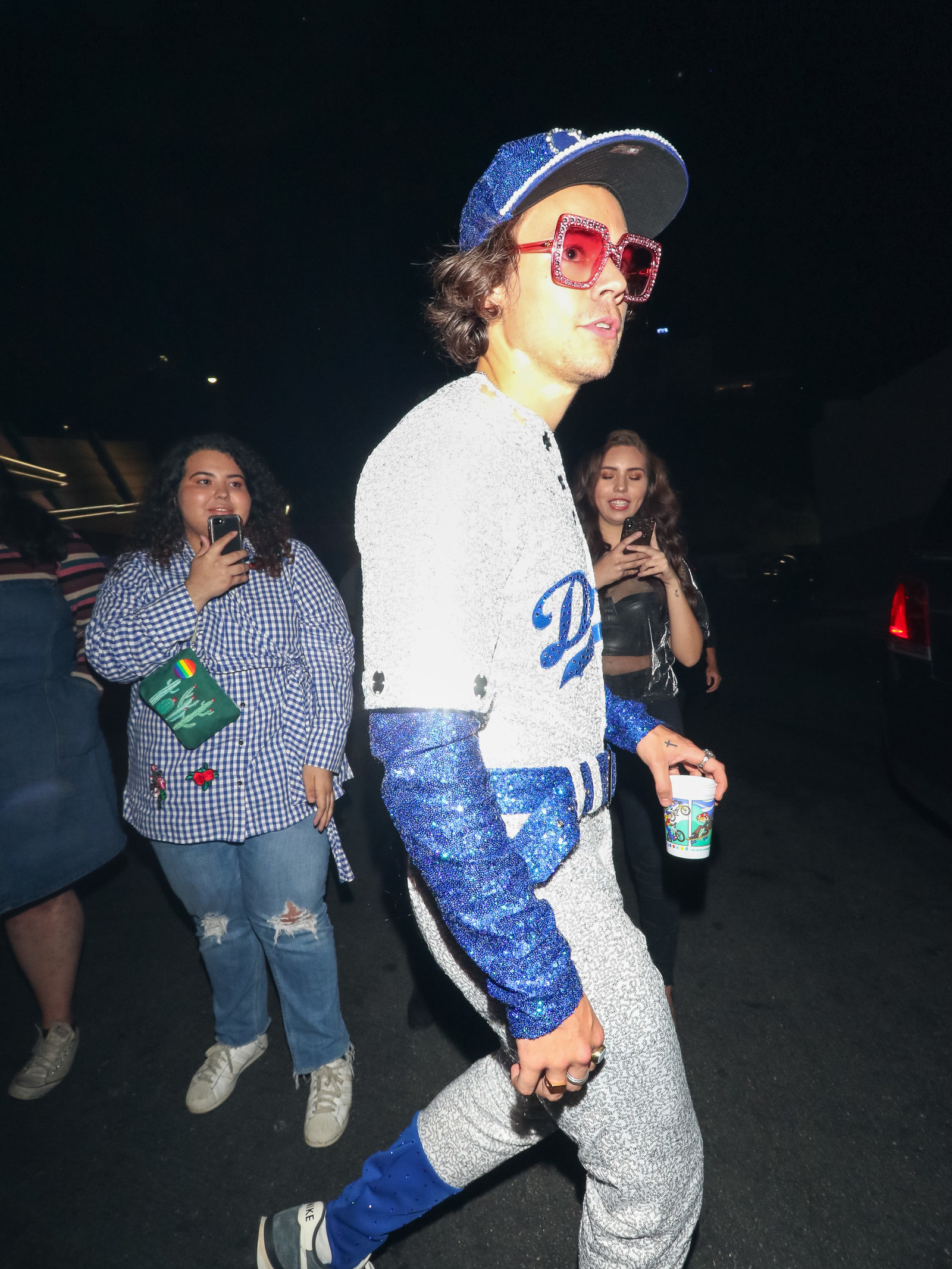 Anyway, Harry won Halloween and it isn't even Halloween yet. That's all.