This Is What Happens When You Play "Never Have I Ever" With Gerard Butler And Angela Bassett
"Almost shot my foot off by the way."
by
,
Gerard Butler and Angela Bassett are two of the badass stars of London Has Fallen. But do their hardcore been-there-done-that attitudes translate from their characters to their real life? Well, it's time to find out!
Since Gerard spends a lot of time shooting a prop gun in the flick, we had to ask if he's shot one in real life. He totally had — and apparently it was dan-ger-ous.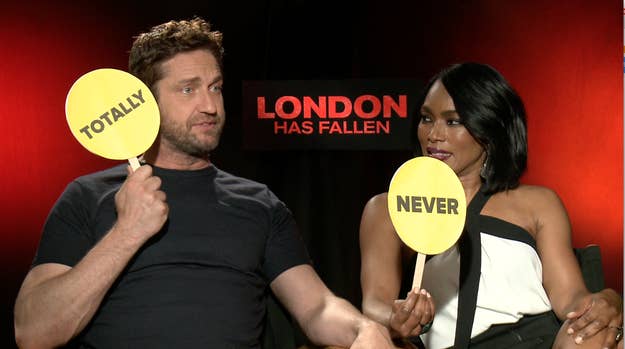 Then we just had to ask if they've ever been mistaken for another celebrity because could you imagine THAT problem?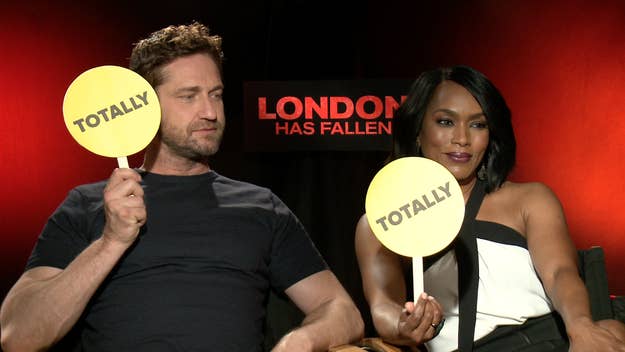 But what about Googling yourself? Pretty sure if we were famous we'd Google ourselves like every five minutes.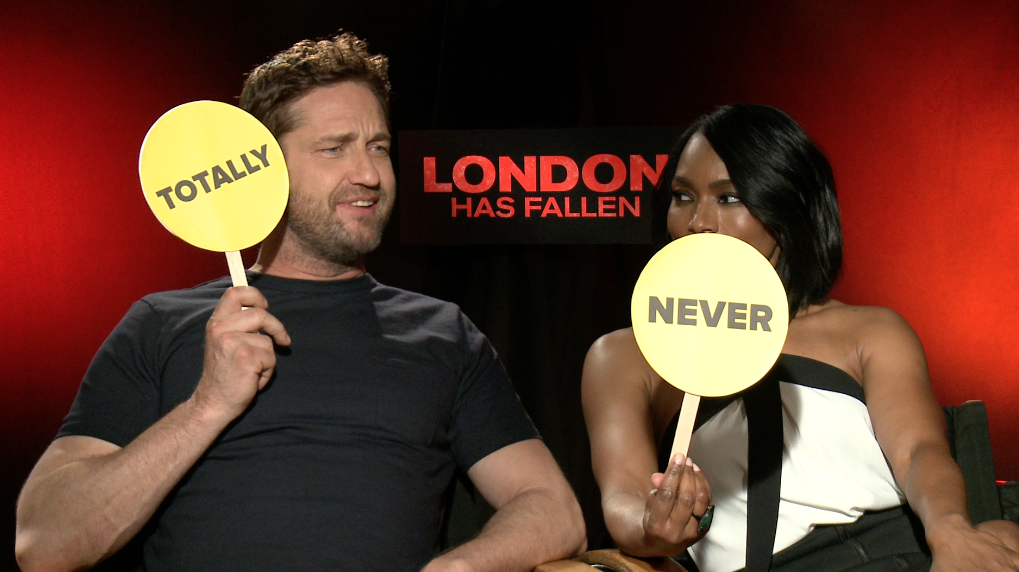 Soon it was time to see if the two superstars had ever embarrassed themselves on set — even celebrities have their awkward moments!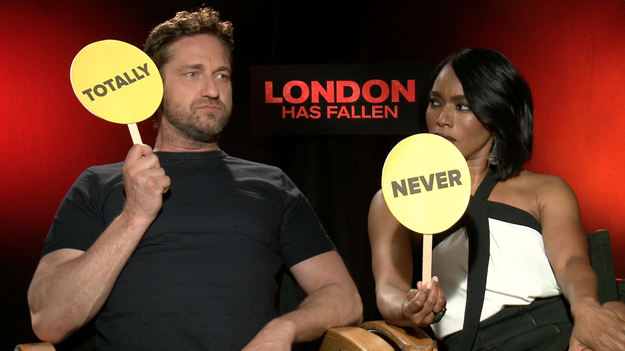 Have you ever wondered if celebs get to use their ~famous faces~ to get out of a speeding ticket? Well these two apparently have.
How do they feel about cheesy pick-up lines? Turns out Gerard's more of a fan than Angela.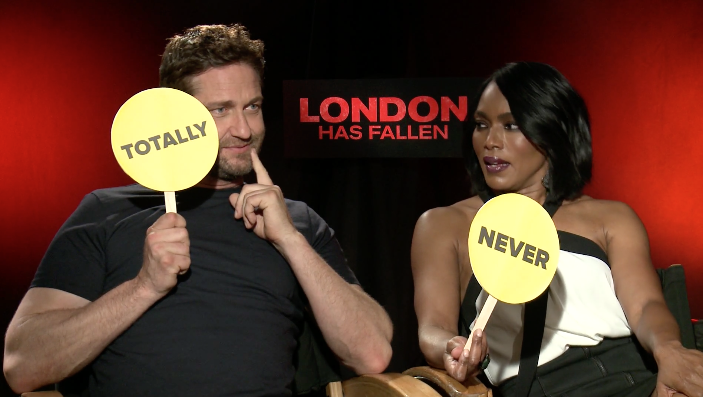 And everyone likes karaoke right? Well Gerard and Angela definitely do!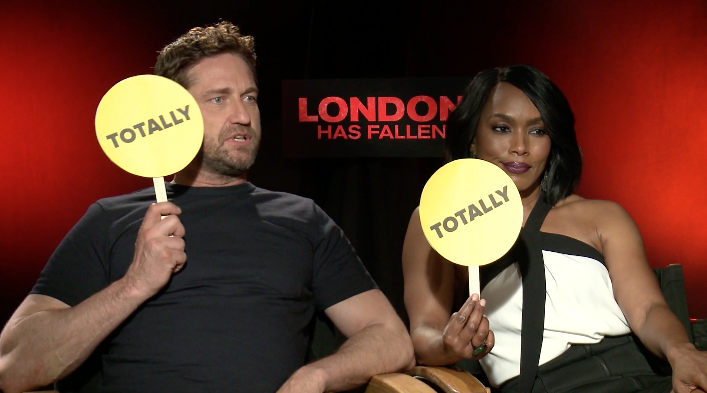 OK time for some real talk... had they ever used someone else's toothbrush without telling them? The answer will probably make you go ewwwwwww.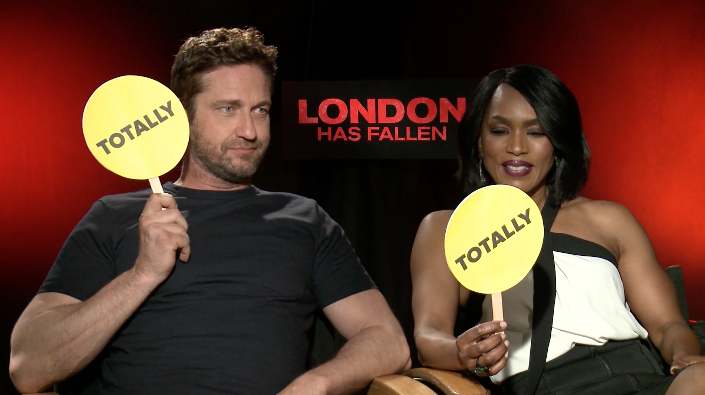 Finally, since their characters find themselves in some precarious situations, we had to ask if either of them had a life-or-death experience IRL.