Y'ALL WE NEED TO TALK. Lady Gaga showed up to the Emmys looking like a goth Grace Kelly and it was EVERYTHING. You think I'm lying?
JUST LOOK AT THIS FLAWLESSNESS.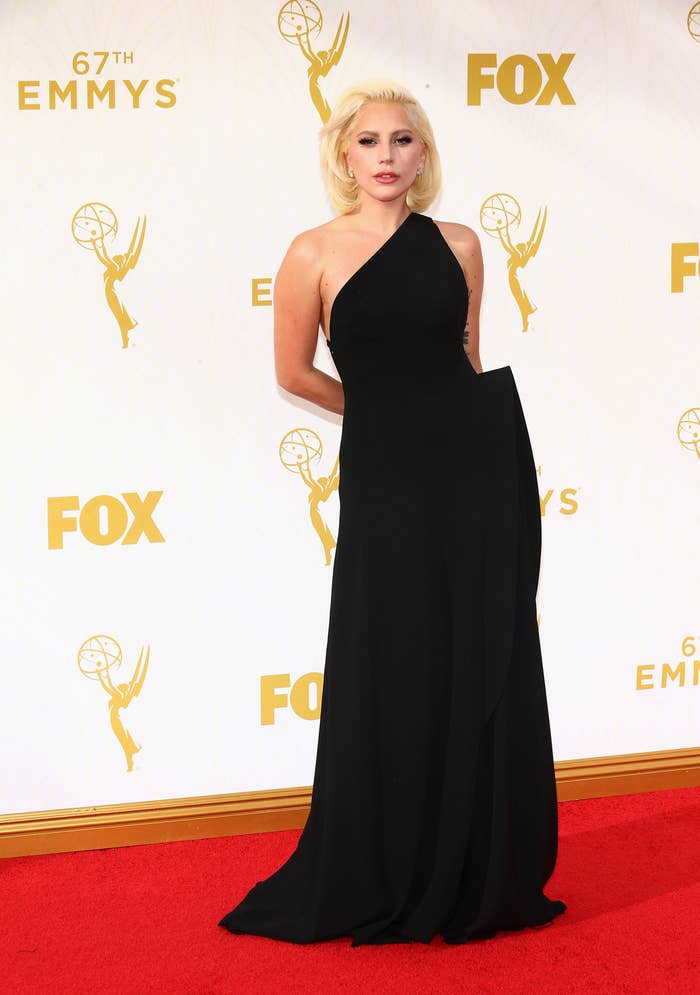 So simple but oh so perfect.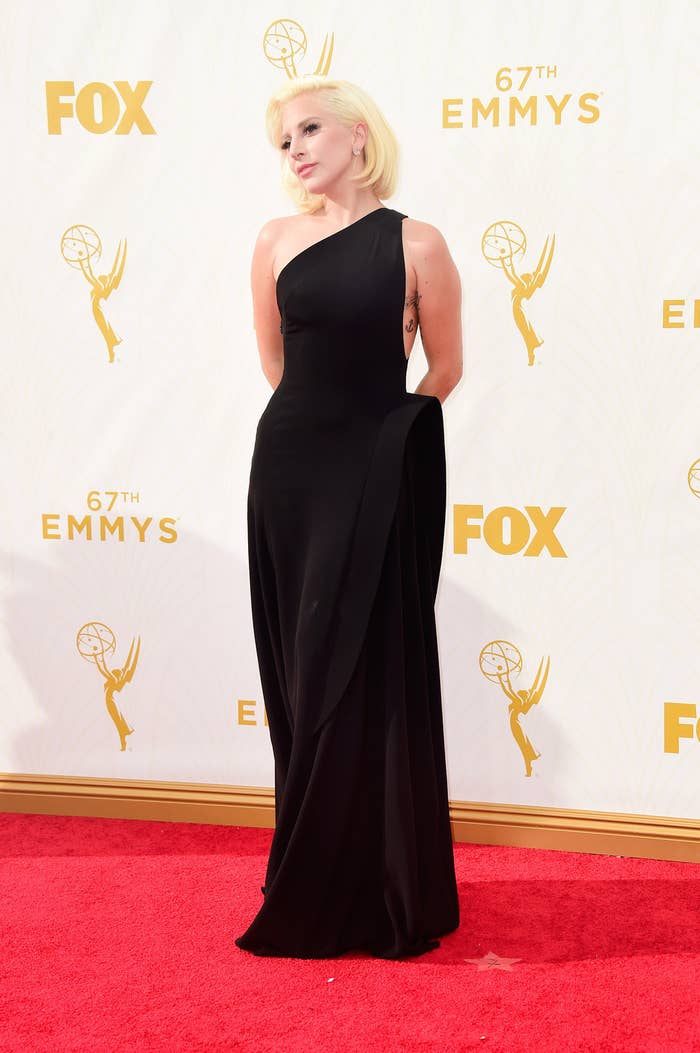 I'M DEAD. I. AM. DEAD.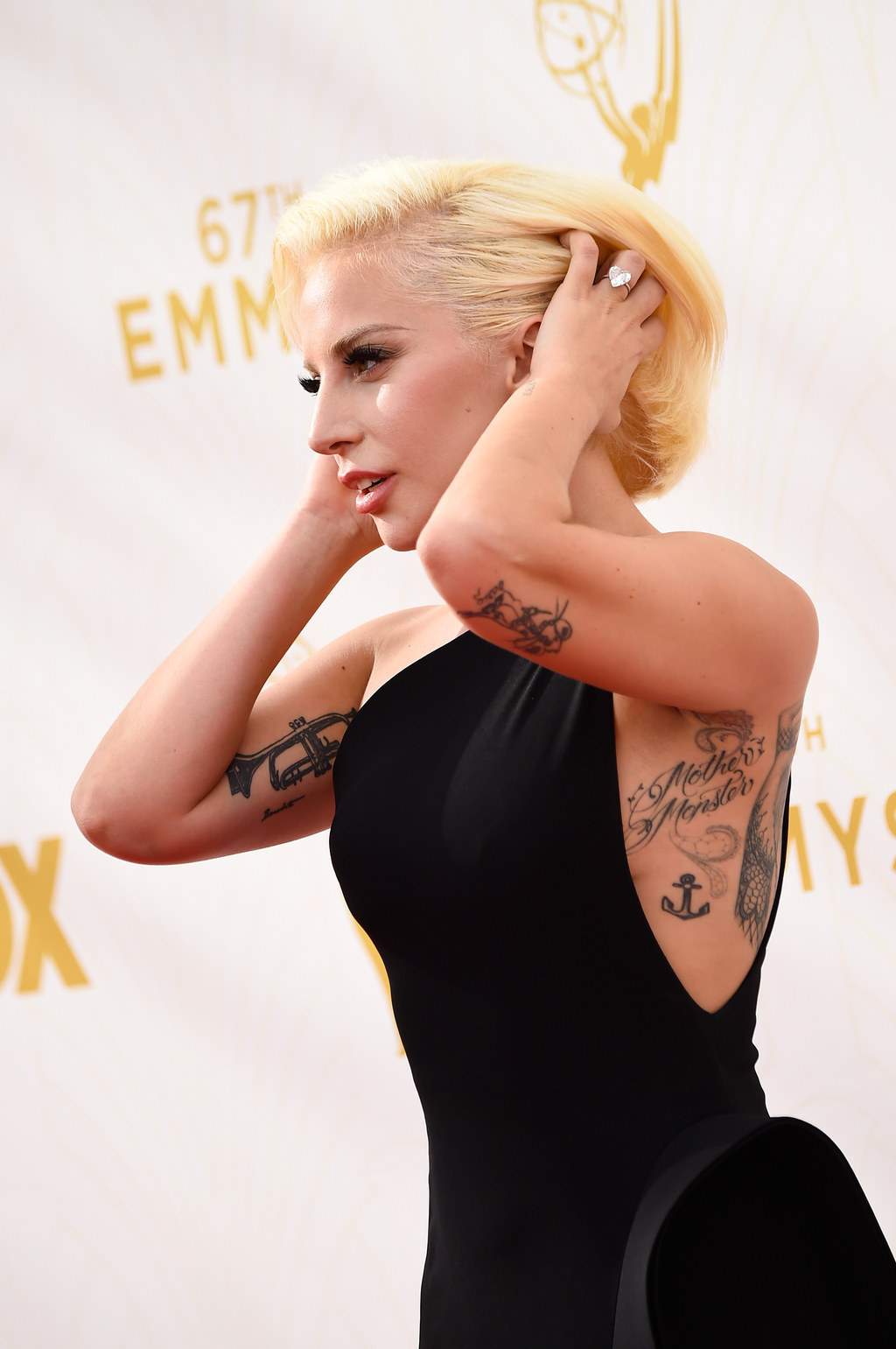 RESUSCITATE ME.
Forget the Lady — you are a QUEEN.