D.L. Hughley Thinks Caitlyn Jenner Just "Put On A Dress"
He also said she looks like "every P.E. teacher I've ever had."
Brief backstory: For those of you who don't know, this is Caitlyn Jenner. She's a former Olympian/current reality star who publicly announced her transition earlier this year.
And this is actor/comedian/radio host D.L. Hughley, who was stopped by TMZ and asked about Caitlyn's recent Arthur Ashe award at the ESPYs.
When he was asked how he felt about Caitlyn at the ESPYs, D.L. responded with:
"Well I think that it is named after Arthur Ashe. Arthur Ashe is from Richmond, Virginia. He was a symbol of courage, he fought the segregated South, a very segregated profession. He fought AIDS with dignity and honor, and Caitlyn Jenner put on a dress."
D.L. also said that recently deceased college basketball player Lauren Hill was "courage in the name of sports" and that "Arthur Ashe and Caitlyn Jenner have little in common."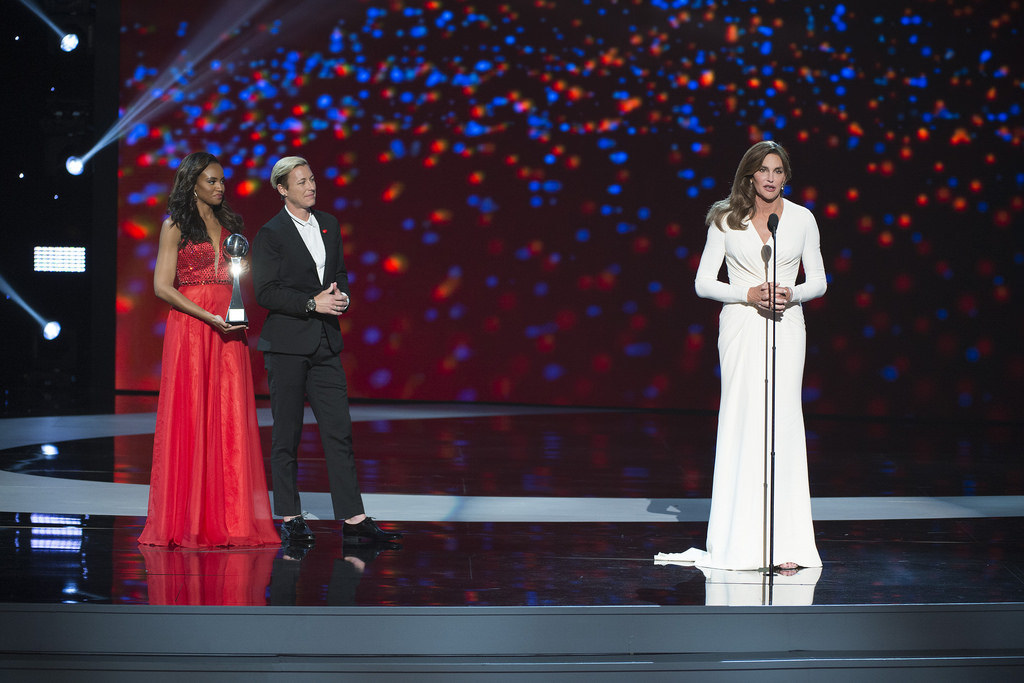 But wait, D.L. doesn't stop there. When asked if he thought Caitlyn was beautiful, D.L. said, "No, in like a Miss Doubtfire kind of way." He then went on to say:
"This week we had the media telling us that Caitlyn Jenner was beautiful and that Serena Williams looked like a man. That was a little weird to me. The man looks like a woman and the woman looks like a man? That's ridiculous. I think Serena is one of the most beautiful things I've ever seen on a tennis court and Bruce Jenner looks like every P.E. teacher I've ever had."
And if his point wasn't already clear, D.L. went on to tweet this side-by-side comparison:
Safe to say, there were plenty of people there to tell him he's wrong:
But he has some supporters as well:
We hardly think Caitlyn cares about D.L.'s thoughts. As she said during her speech at the ESPYs:
"If you want to call me names, make jokes, doubt my intentions, go ahead, because the reality is, I can take it. But for the thousands of kids out there coming to terms with being true to who they are, they shouldn't have to take it."