In a series of Instagram stories, Demi Lovato has spoken out about the danger of fat-shaming ads on social media.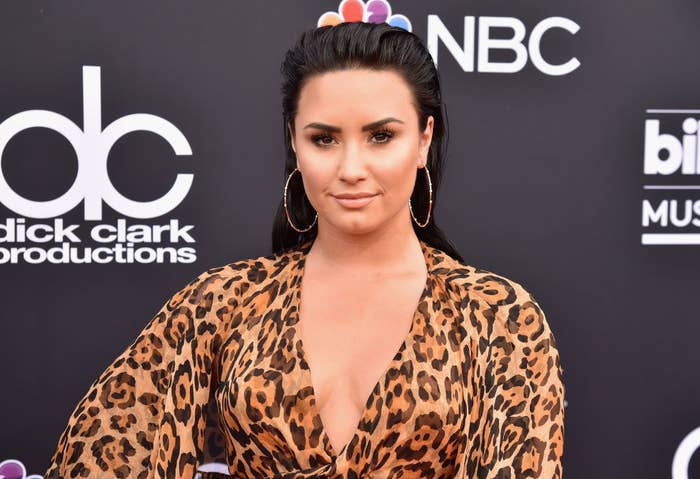 "So many things wrong with this ad," she wrote.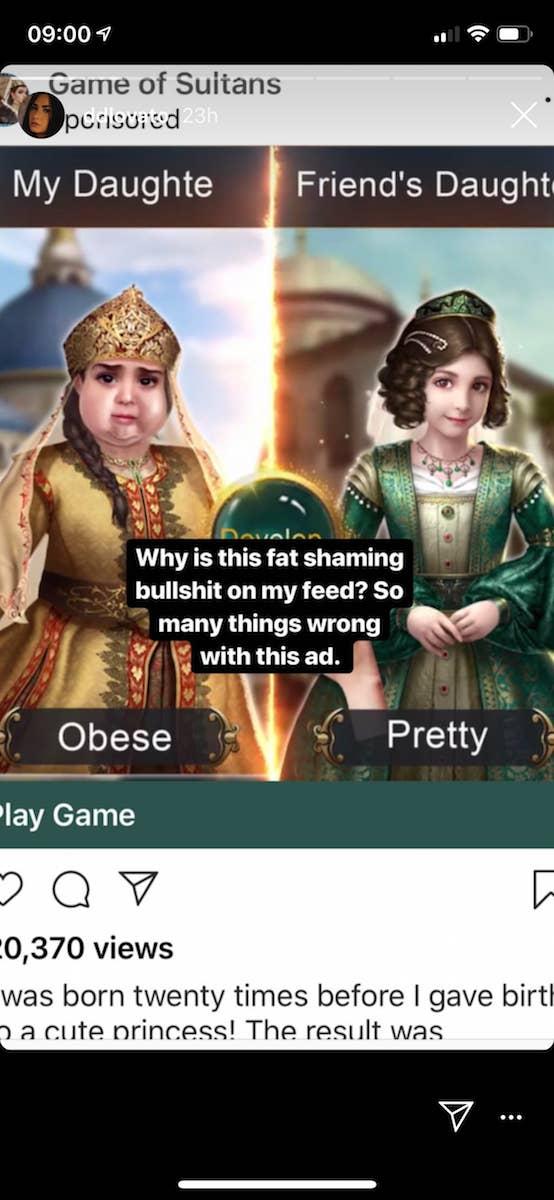 She continued, "You can be pretty at any weight":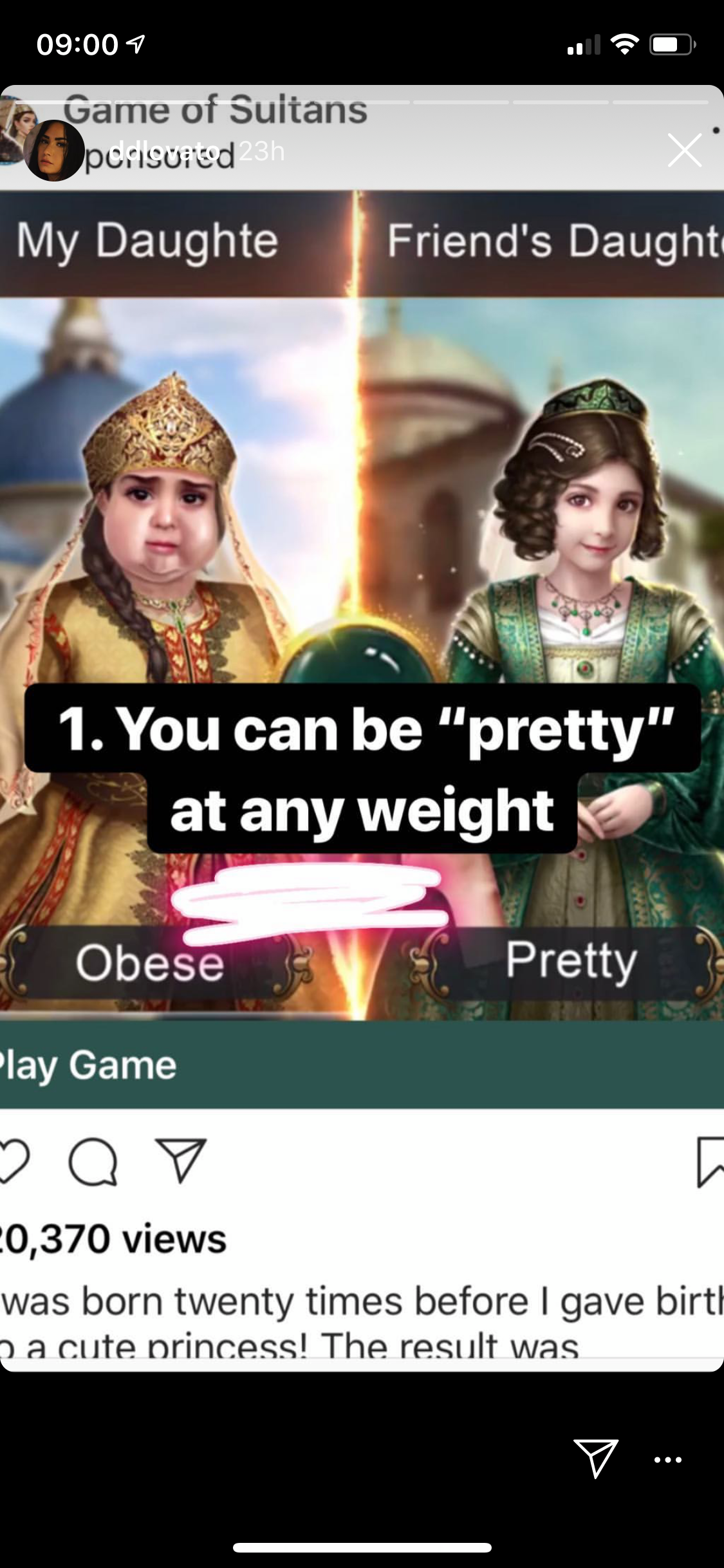 She then went on to comment about how harmful it was for people to see if they're in recovery from an eating disorder.
Demi finished by asking Instagram to "keep this bullshit off of mine and other's feeds" and shaming the game itself.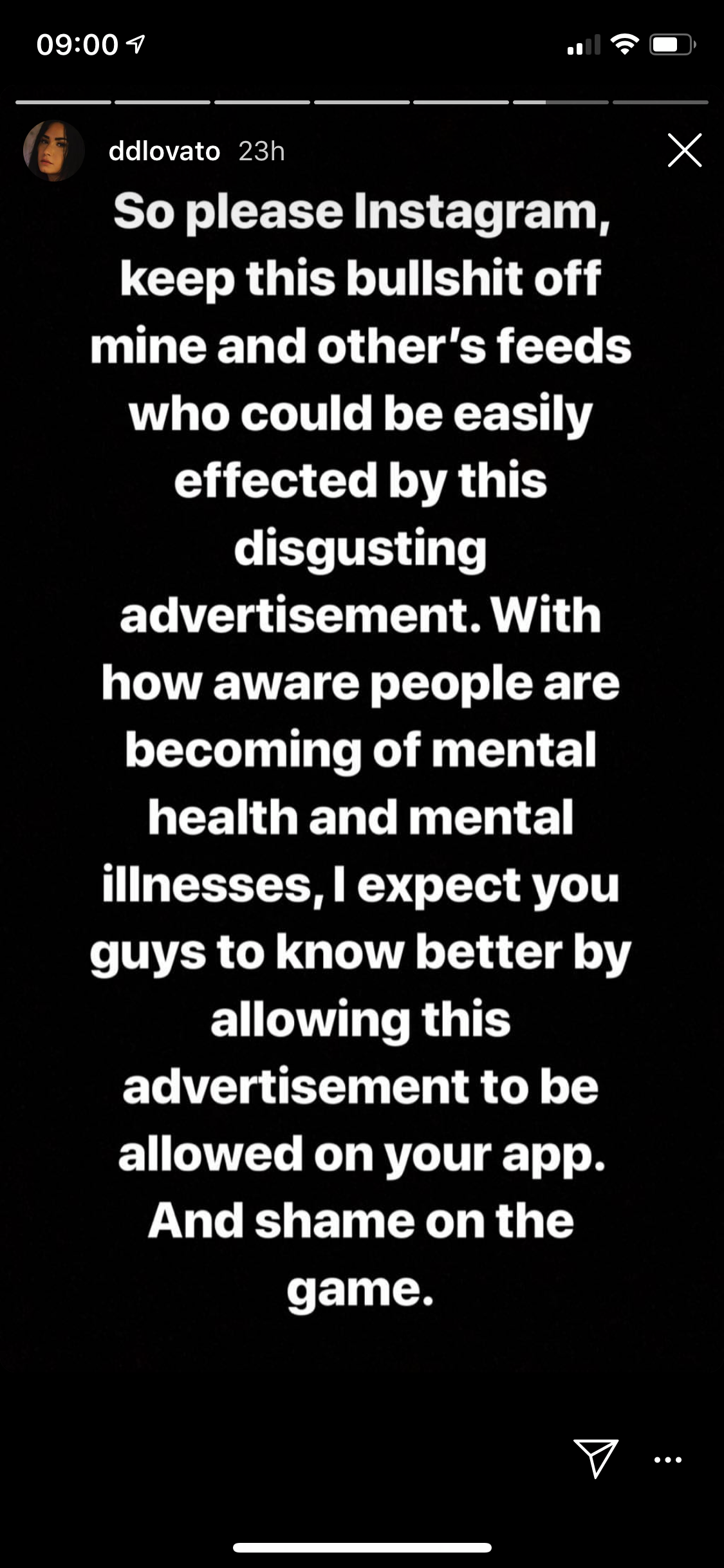 Well said, Demi.