Lipstick — people everywhere love to wear it.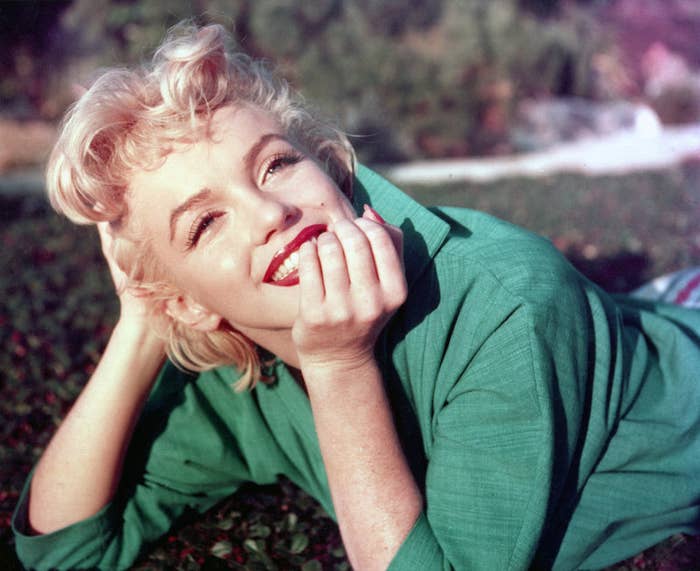 But I think we can all agree that finding one that will stay put is...pretty impossible.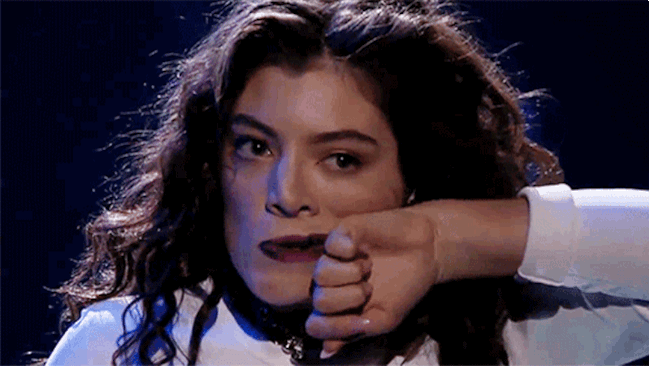 With Valentine's Day fast approaching, three couples — and one woman with an unhealthy obsession with James Corden and wine — decided to put lipsticks to a kissing test.
First up was the Urban Decay Vice lipstick in Bang.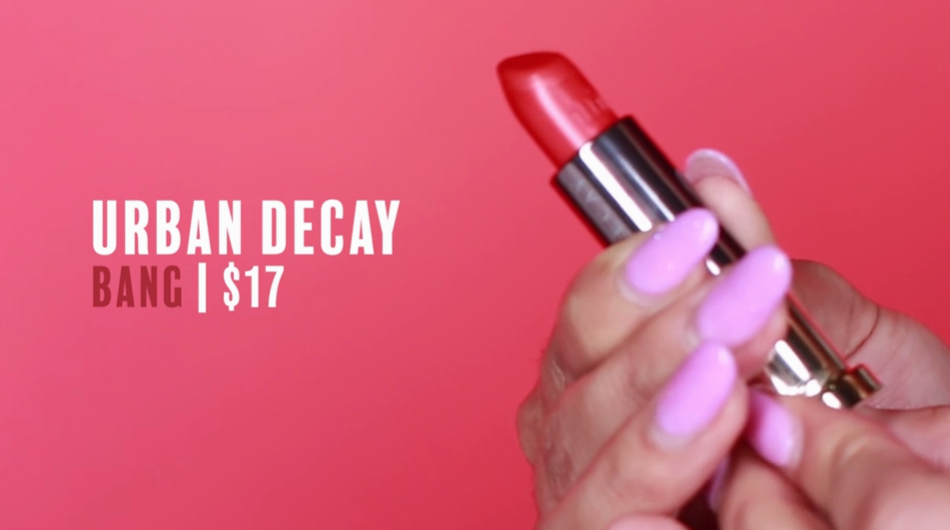 With a quick kiss test...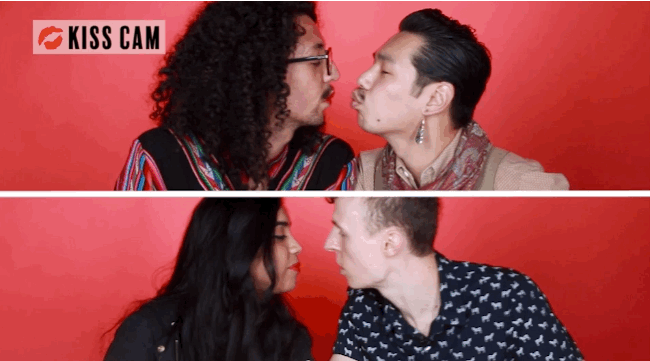 ...the couples discovered that the lipstick easily transferred to their partner.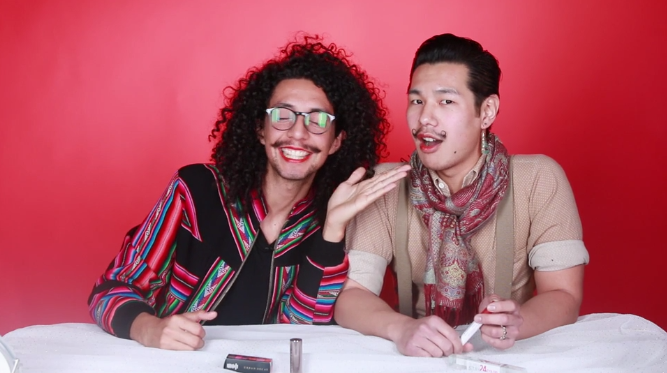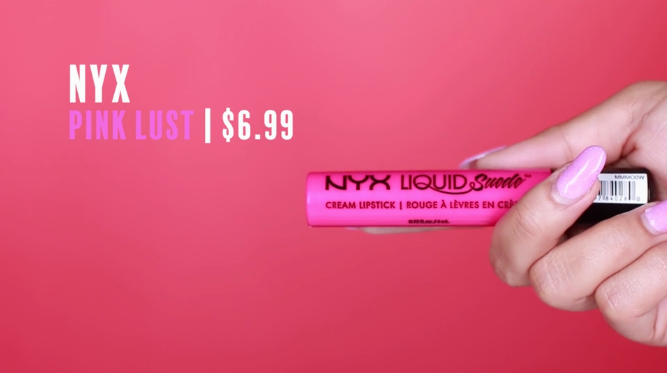 After a peck...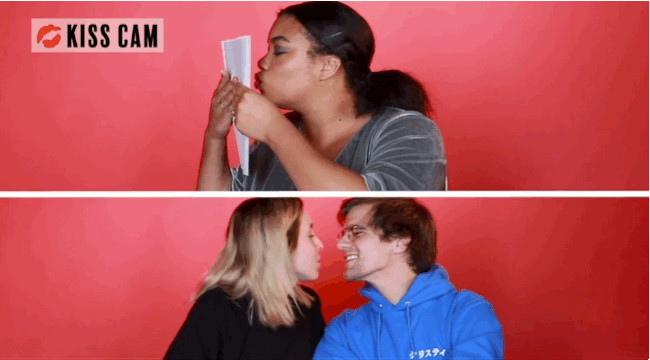 ...it was obvious by James' new pink pout that this lipstick doesn't pass the kiss test.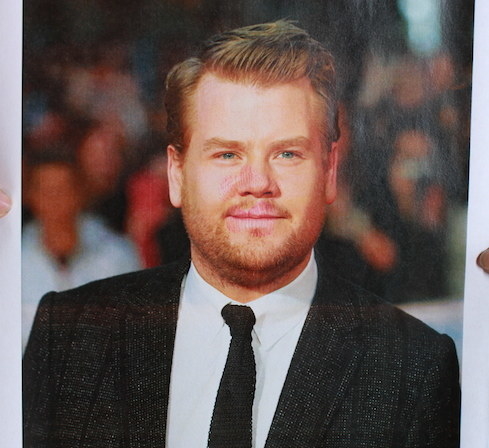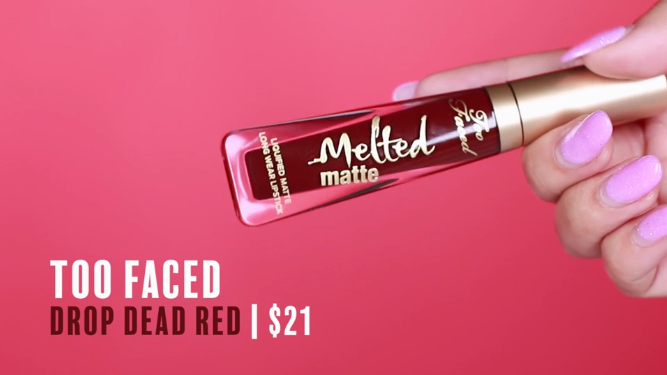 A kiss here and...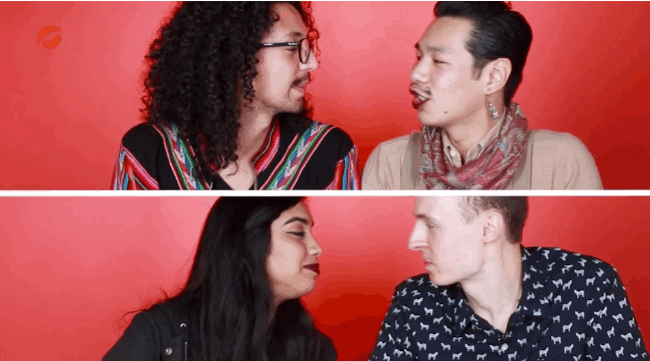 ...and they only noticed a little bit of transfer!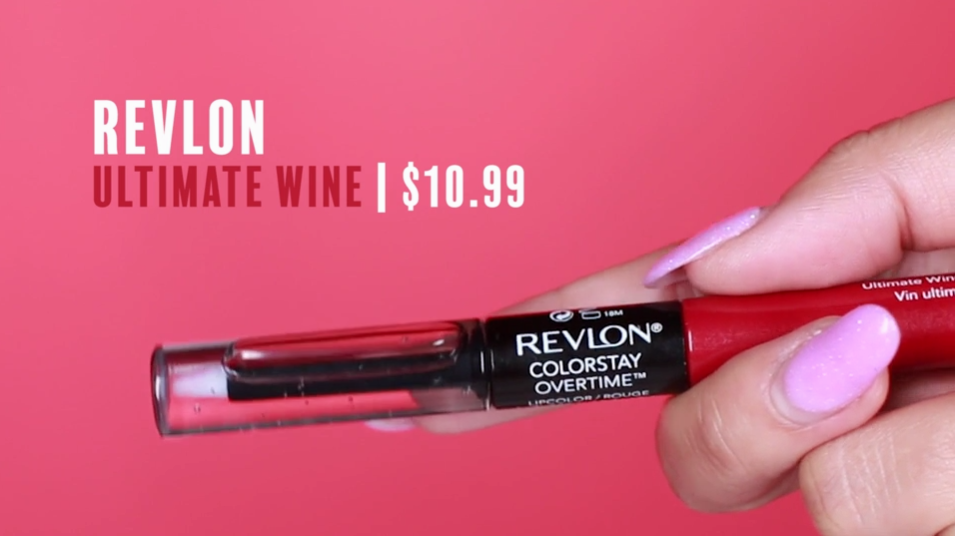 With a nice kiss...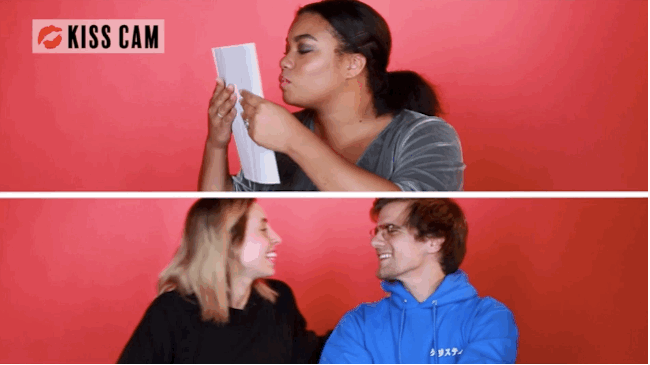 ...we found that there was basically NO transfer whatsoever.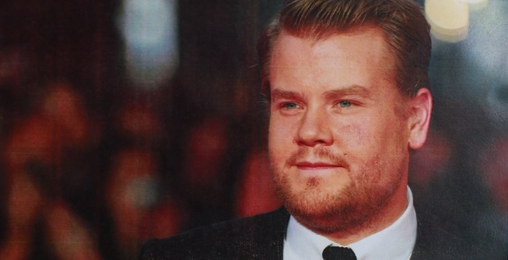 Honestly, this lipstick stayed on so well that it was pretty impossible to take off.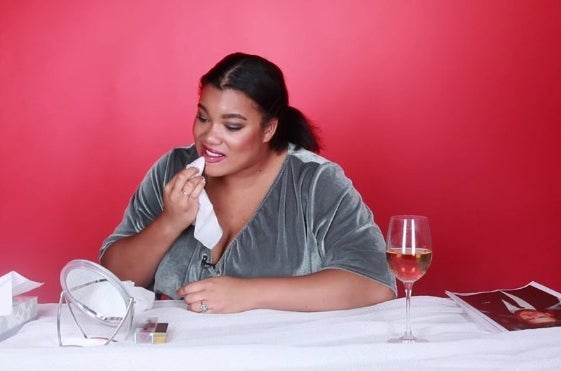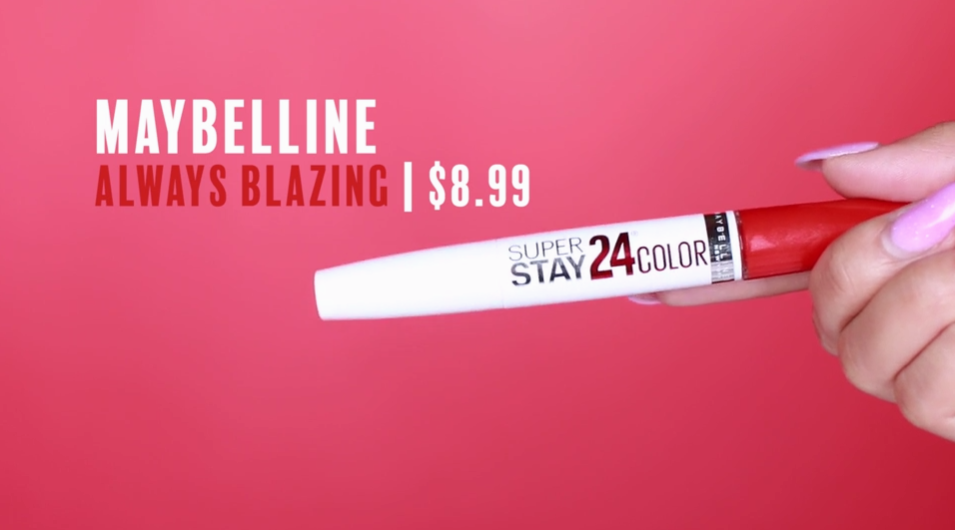 A kiss...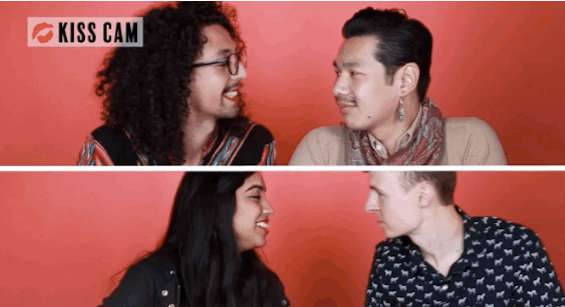 ...and that freakin' lipstick STAYED ON.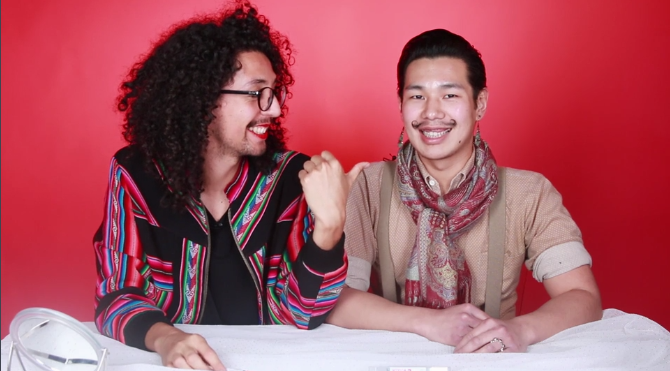 Finally, we tried Mac's Caitlyn Jenner lipstick in Authentic Red.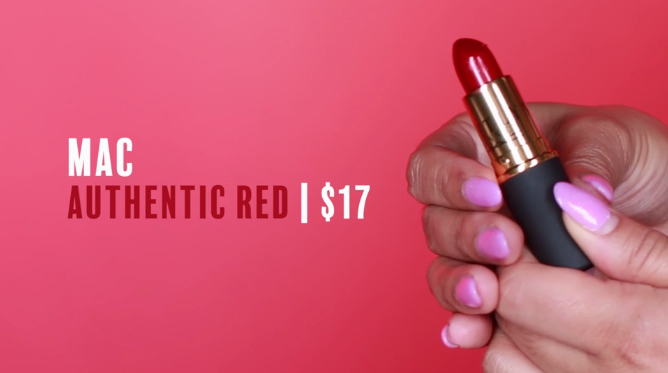 A kiss...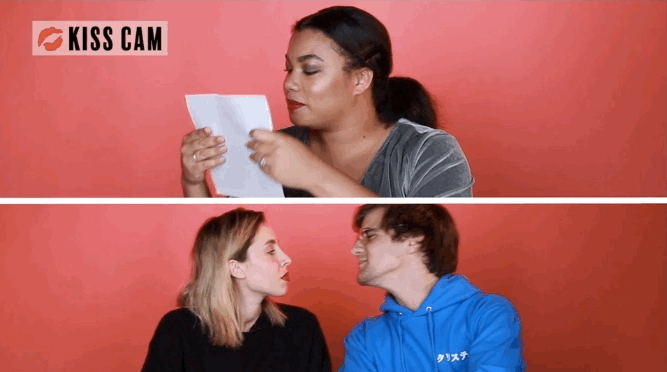 ...aaaand that sucker moved so quickly you'd think it was Usain Bolt.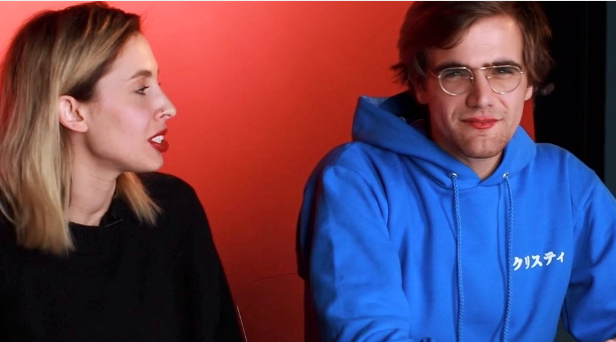 In the end, we found that the Maybelline and Revlon (two of the cheapest ones!) stayed on the longest.