If you know anything about Ben Affleck, you know he's from Boston.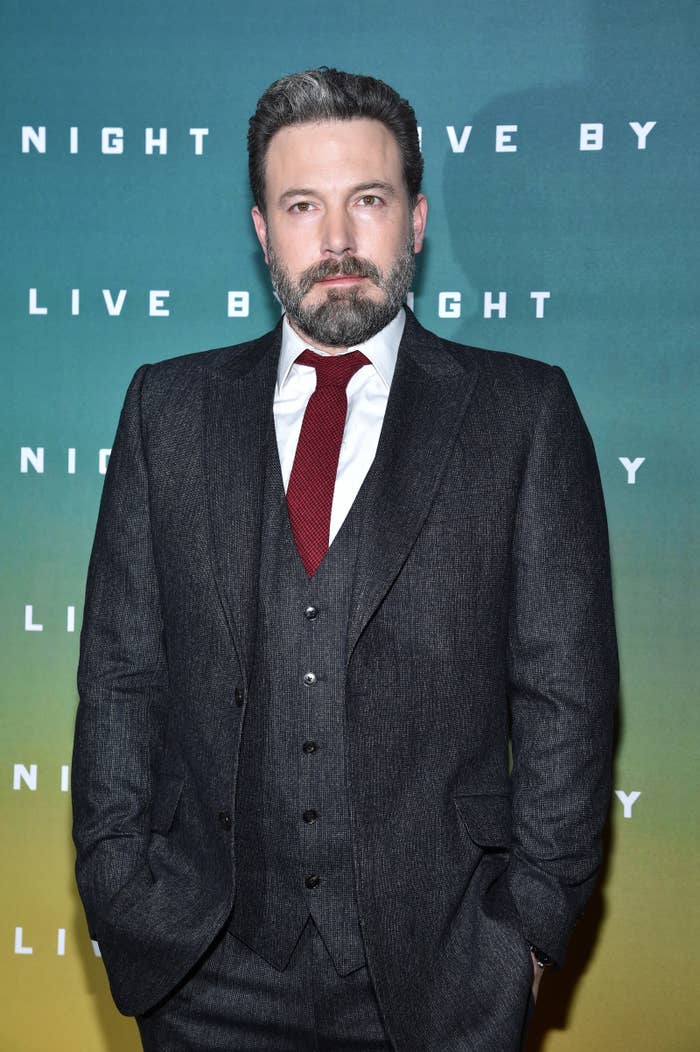 And because he's from Boston, he LOVES the Patriots and the Red Sox. It's his thing.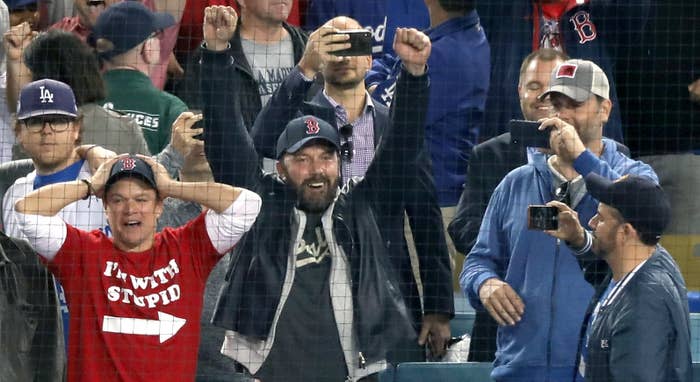 So when he went on Jimmy Kimmel, of course the two chatted about sports — it was because of Jimmy that Ben even got to go to the World Series! But then Ben went into a story of how his son Samuel with ex-wife Jennifer Garner didn't care about the Patriots.
Ben was taking his three children — Violet, Seraphina, and Samuel — to a Red Sox game.
Ben was hyping them up by saying it was a big deal since "We're from Boston." Samuel's reply? "Dad, you're from Boston — I'm from LA."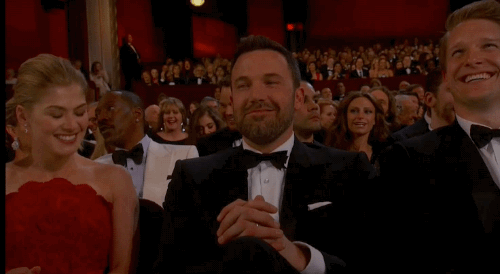 Well, that wasn't OK in Ben's book so he decided to get his son's room decorated in Patriots gear and um...Yep. That's a Patriots emblem hanging over a football SLIDE.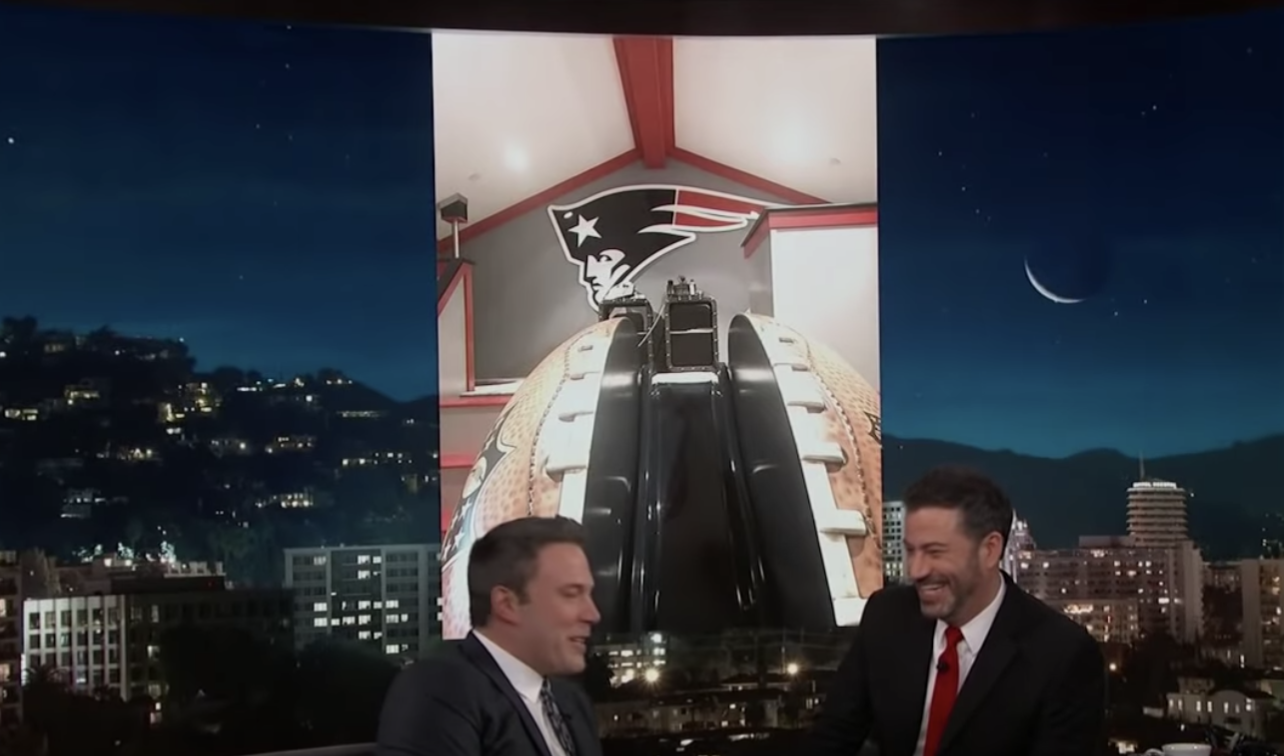 Then we have this chair that's Tom Brady's head. Apparently, Jen Garner finds it "creepy." I HAVE NO IDEA WHY.
And let's not forget the PAINTING OF TOM BRADY ON THE WALL.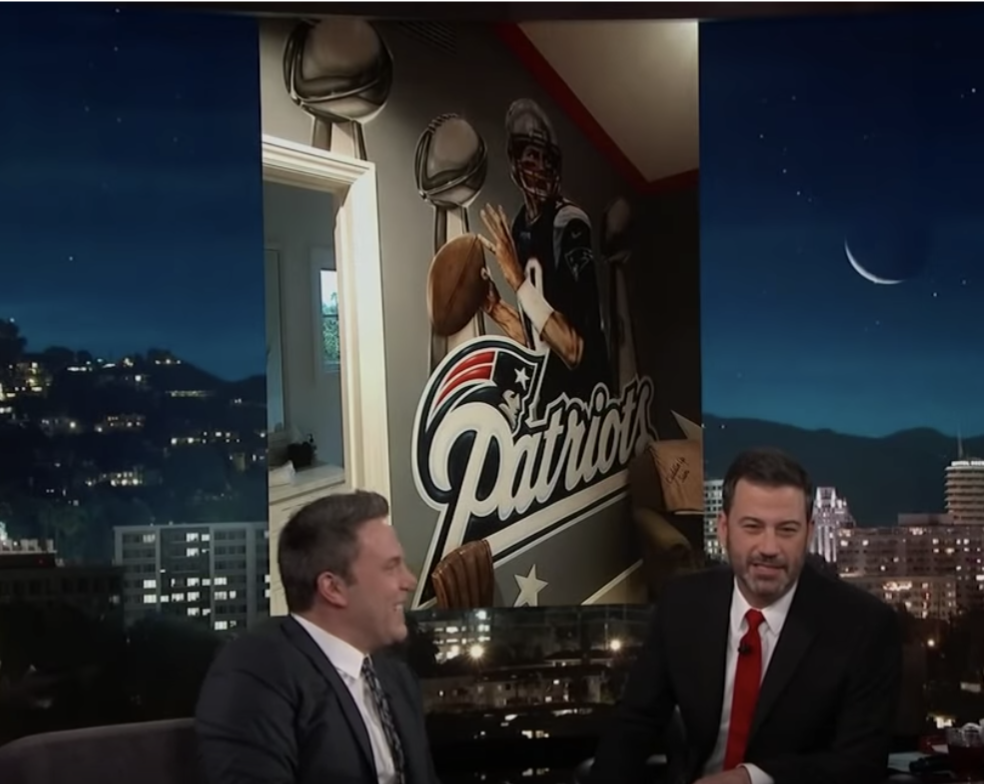 Is Ben the biggest Boston sports fan ever? I'd say so.