Let me paint the scene: I was sitting in a bean bag, watching this year's VMA's while stuffing bean dip into my mouth, when I noticed Calvin Harris on the red carpet. OR SHOULD I SAY BEARD-Y HARRIS?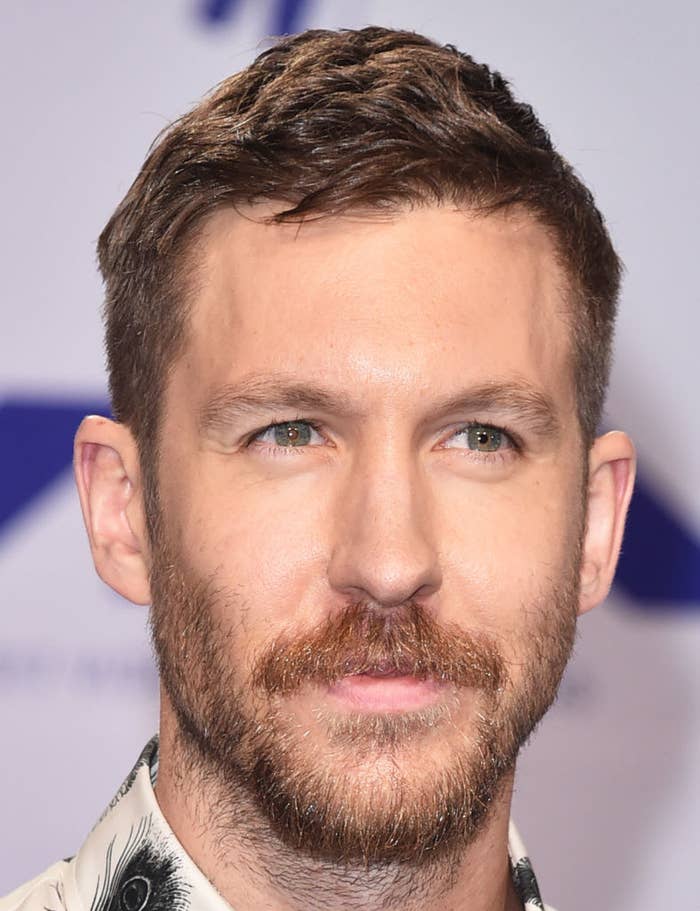 Tbh, I didn't recognize him at first. That mustache is really THERE.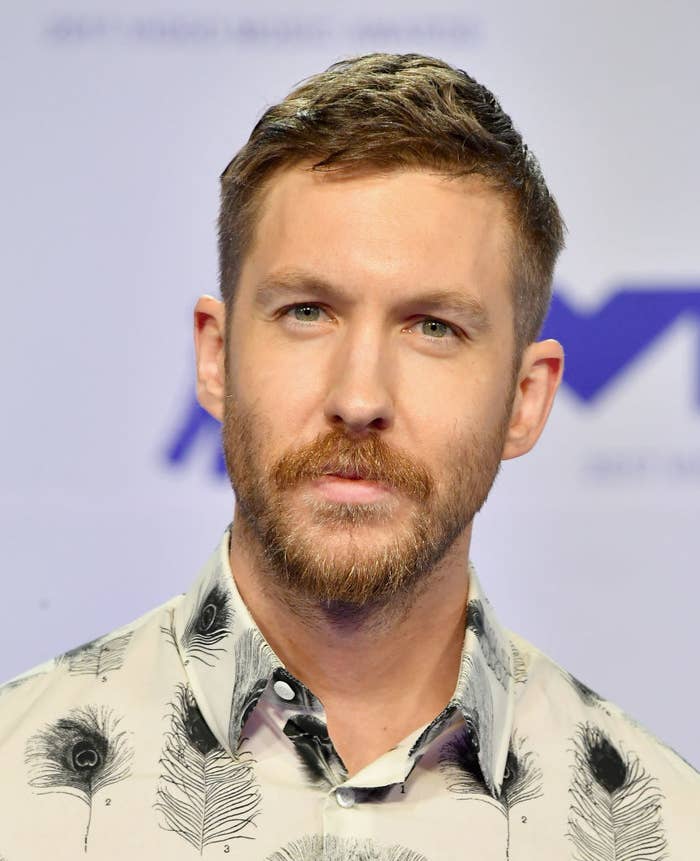 Scruff of champions.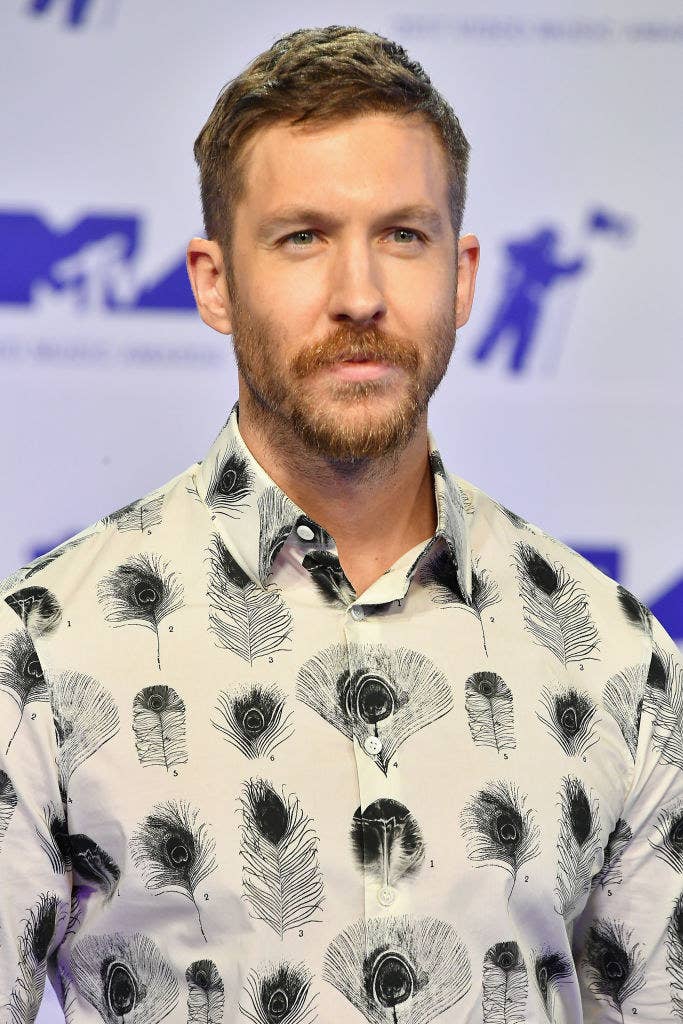 With his groovy button-down, Calvin really took the 2017 VMAs to 1977.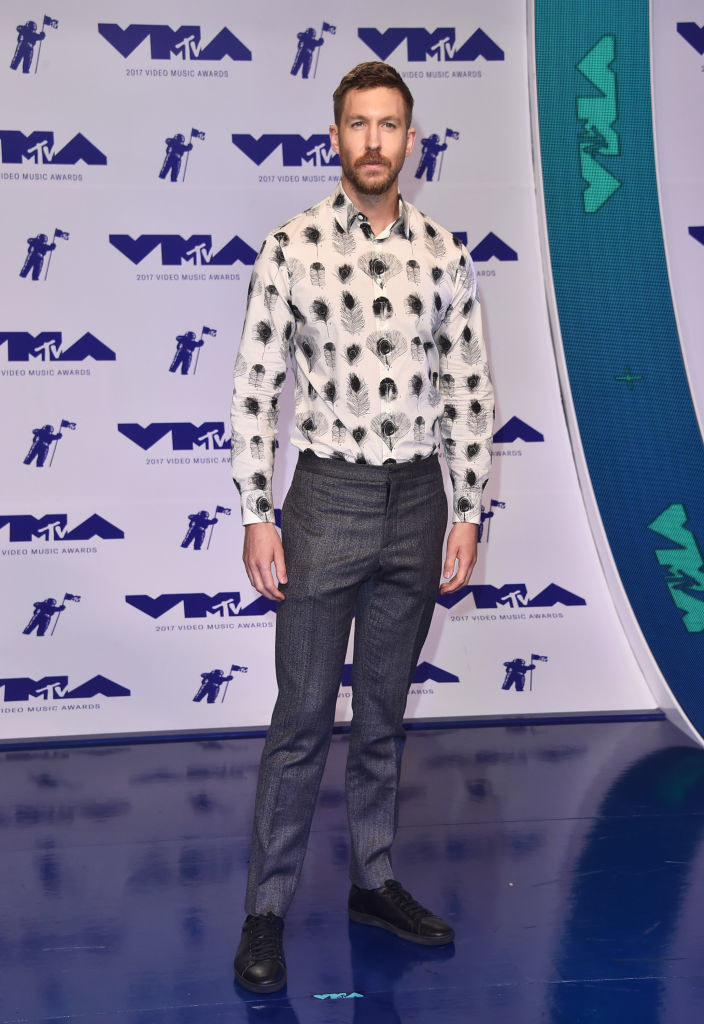 Oh, and in case you forgot what he looked like without the whole scruff thing going on...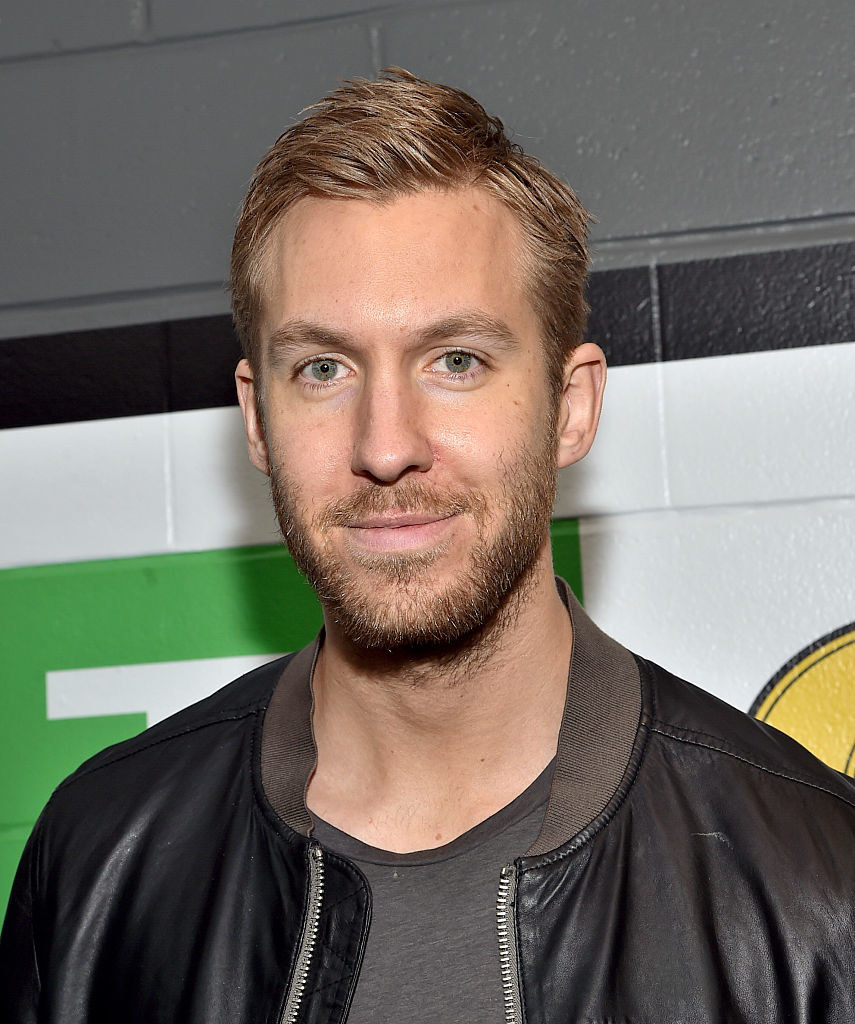 Hey, beard or no beard, you can't deny that Calvin Harris is 🔥.