30 Things You Should Know About Sam Palladio
The Nashville star takes our Q&A!
by
,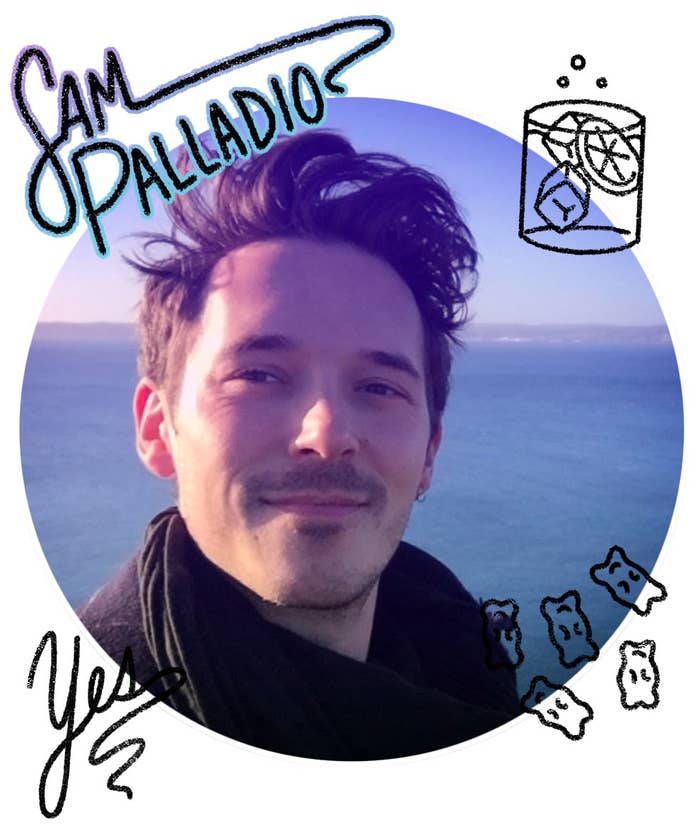 1. What's the first thing you do when you wake up in the morning?
Snooze my alarm clock, then wake up in a panic 'cause I'm probably late for something.
2. When you walk into a bar, what do you typically order?
Gin and tonic.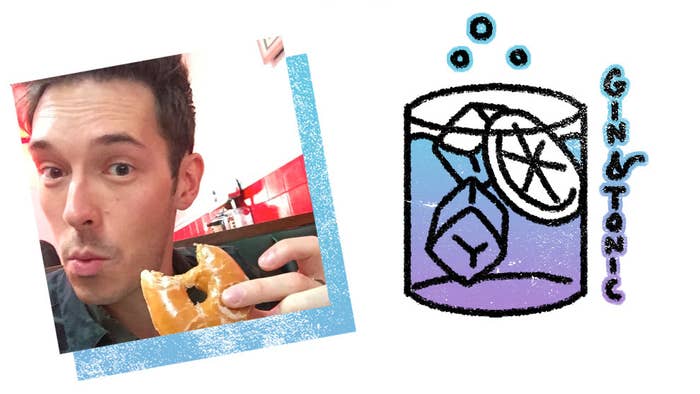 3. What's the one word you are guilty of using too often?
"Yes."
4. What is the last thing you searched for on Google?
How to import a puppy to the USA from the UK... I'll let you know if it works out!
5. Who is the last person who called or texted you?
The guy I got the puppy from.
6. What's the wallpaper on your phone and/or computer?
My lock screen on my phone is a picture of my mum and dad all dressed up outside at the White House. Myself and Clare Bowen were invited to perform at the Ford's Theatre gala in 2012, part of which involved a brunch reception at the White House and a meet and greet with the president and first lady. Not bad for their first-ever trip to America!
7. What was the last awkward situation you were in and how did you handle it?
An old ex-girlfriend is now the manager of one of my local banks and has to deal with my accounts. Awkward.
8. What is your TV guilty pleasure?
Game of Thrones. I've rewatched all six seasons three times now...
9. What's the first CD you bought?
Emma Bunton (Baby Spice) — What I Am. Guess I had a crush on her.
10. And what music are you currently listening to?
Raleigh Ritchie, Colony House, Leagues, Eliot Sumner, Catfish and the Bottlemen, Everything Everything.
11. What is the one food you cannot resist?
Haribo. It's my Gran's fault — she always gave me bags of sweets as a kid.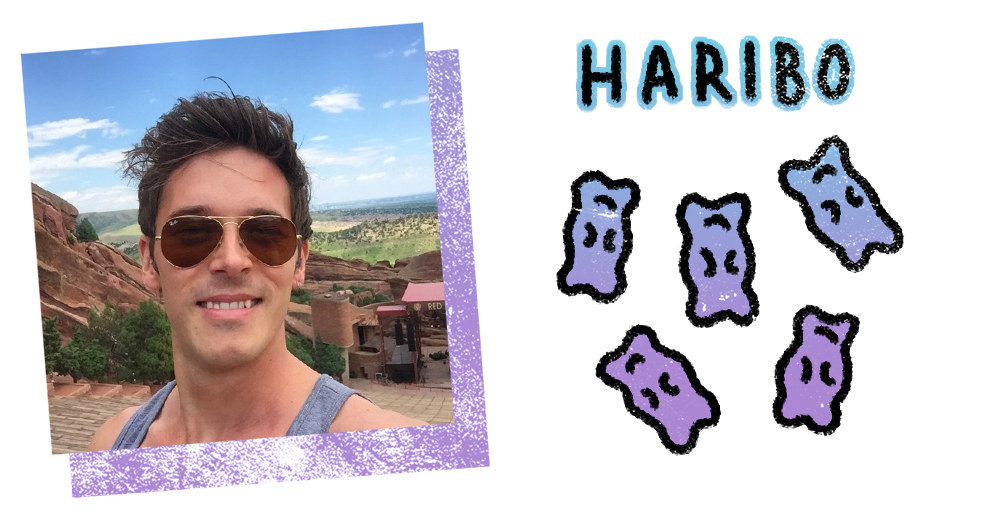 12. What movie makes you laugh the most?
The Blues Brothers.
13. What toppings do you like on your pizza?
Anchovies, chillies, chorizo, and all the usual suspects.
14. What drives you absolutely crazy?
Breaking and changing guitar strings.
15. What was your first online screen name?
Don't think I can remember and it's probably something similar to all my online passwords, so best not to guess.
16. What's the last thing you copied & pasted on your phone?
Some lyrics for a new song I'm writing called "Death Disco."
17. What's your favorite curse word?
Good, old-fashioned "shit."
18. What's your favorite emoji?
The octopus.
19. Pick one: Kittens or puppies?
Well, I guess now it's puppies! But that's to be continued.
20. New York or Los Angeles?
LA, baby.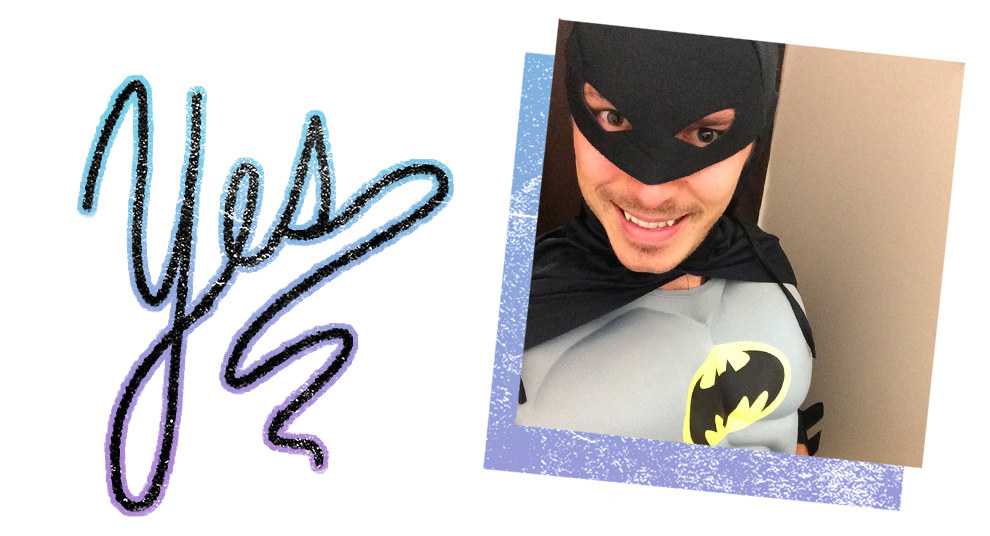 21. Twitter or Instagram?
Instagram.
22. Bacon or Nutella?
Bacon. But now I wanna try a bacon Nutella toasted sandwich.
23. Britney or Christina?
Christina, 'cause she was great on Nashville.
24. Coffee or tea?
Coffee. Couldn't live without it.
25. NSYNC or BSB?
NSYNC.
26. 2 a.m. or 2 p.m.?
2 a.m. It's when I get productive.
27. Beyoncé or Rihanna?
Rihanna.
28. Netflix and chill or just Netflix?
Netflix and chill.
29. Hannah Montana or Lizzie McGuire?
Never seen either, I'm afraid.
30. And finally: Tell us a secret.
Maybe when we know each other better...
Watch Sam on Nashville, Thursdays on CMT at 9 p.m.!