I don't know if any of you happened to notice, but there were some crimes committed on the VMAs red carpet tonight.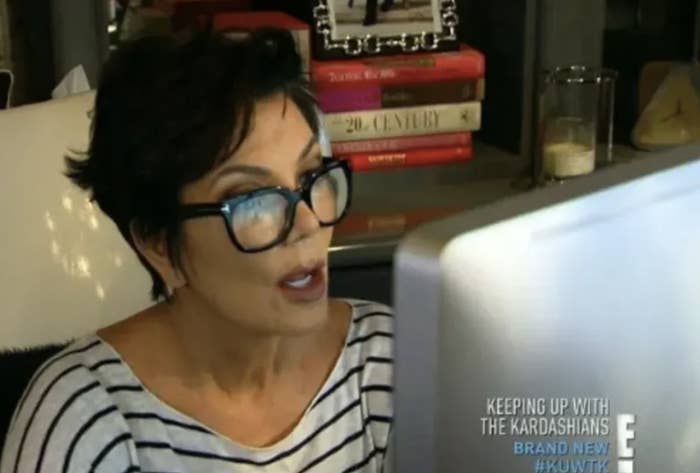 The culprit: THIS GUY RIGHT HERE.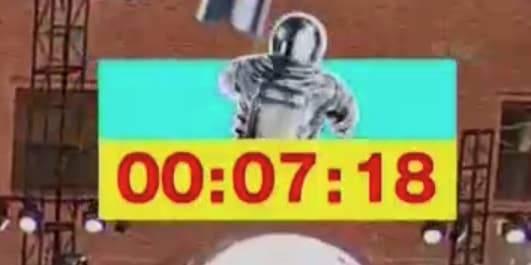 This countdown was responsible for cutting off the faces of many unsuspecting victims. Such as...
Tragic.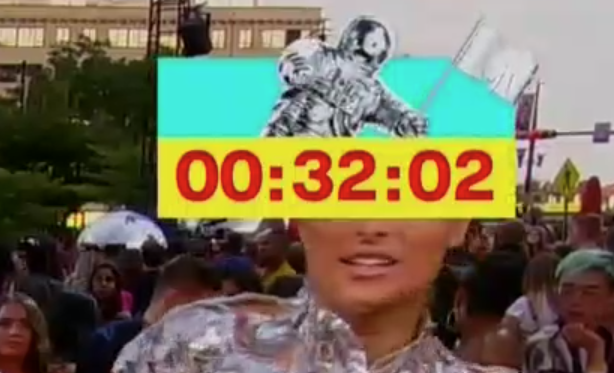 This poor model who was wearing what Lady Gaga wore to a ~casual~ dinner with Anna Wintour while Marc Jacob discussed his Fashion Trailblazer Award.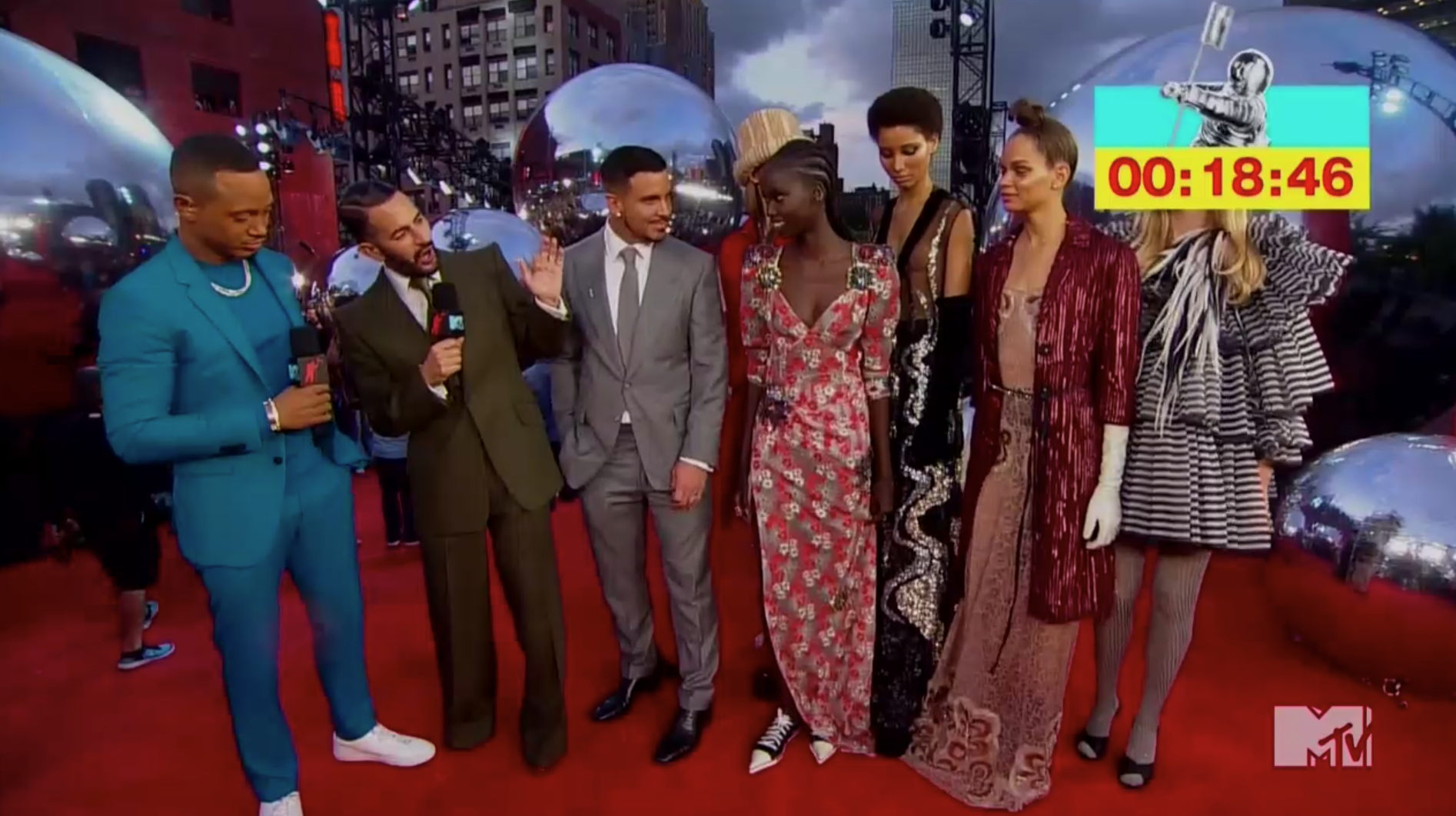 She probably told all her friends and relatives to watch!!
And the worst attack of them all, KEVIN JONAS!!!!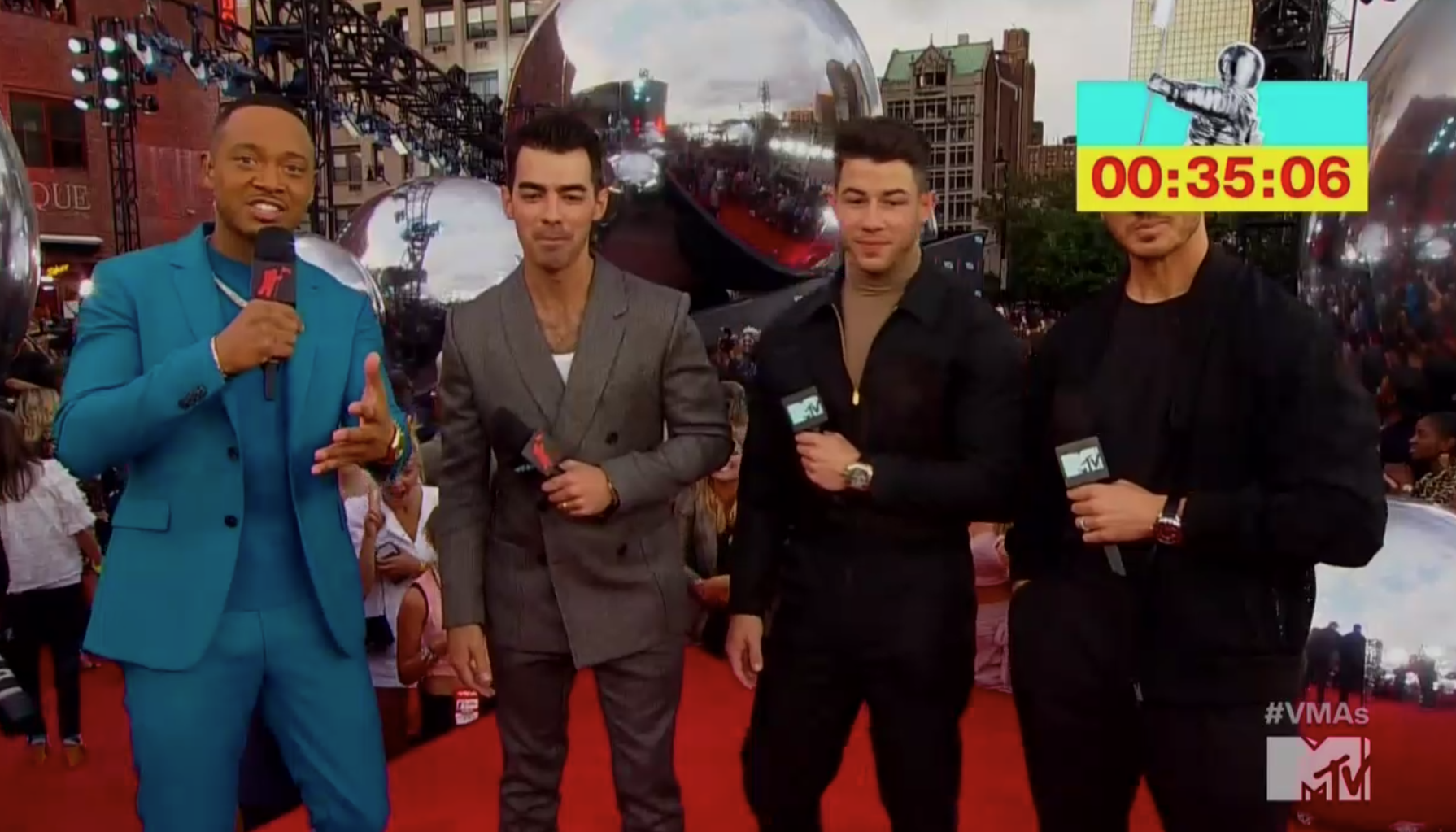 You can hurt whoever you want...
BUT YOU LEAVE KEVIN ALONE!!!!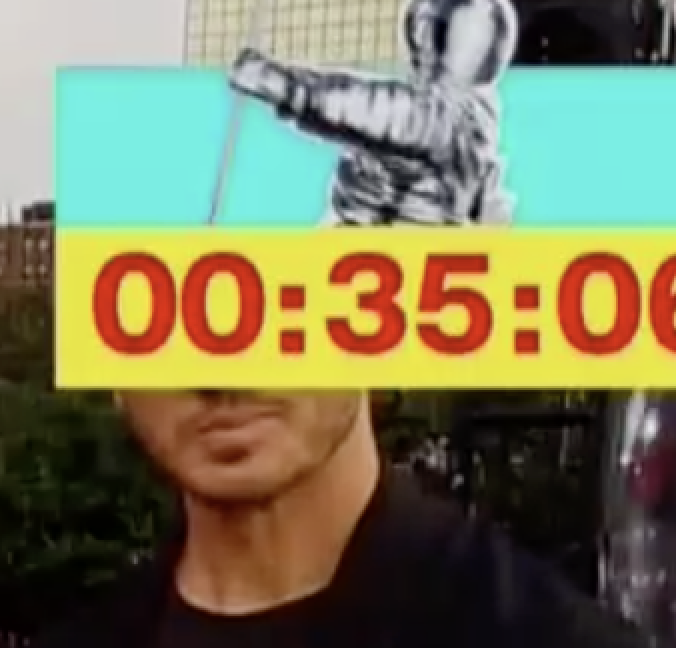 I hope everyone enjoys tonight's VMAs. I'll be over here, calling the police.