If you were lucky enough to be a tween or teen in 2008, you know that it was truly a time to be alive™.
Bailey Spurlock, a musician and YouTuber living in southern West Virginia, shared her first TikTok about "waking up" in 2008 earlier this month, and it's already received over 3.2 million views. It also gave me whiplash from how specific and accurate it is!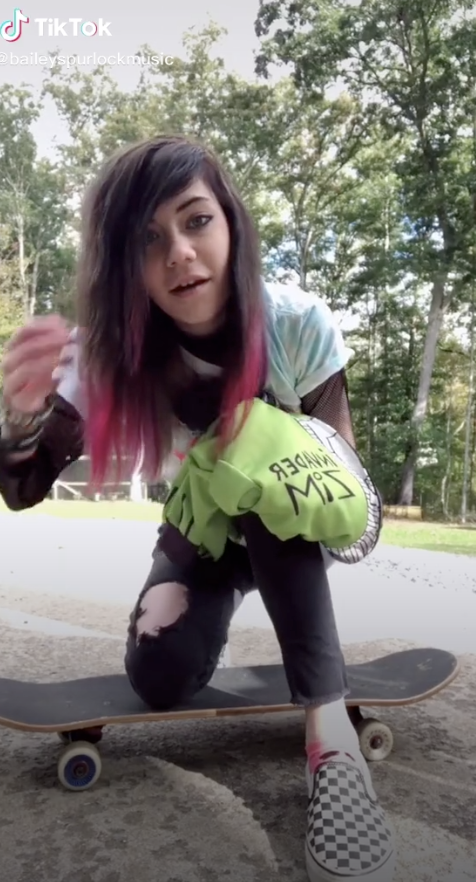 The bright-pink tips: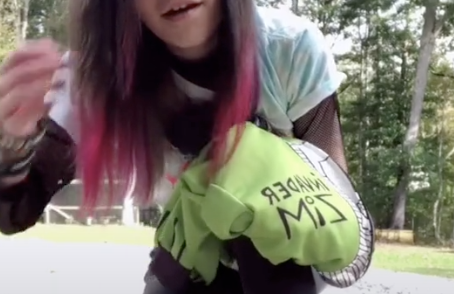 The checkered Vans: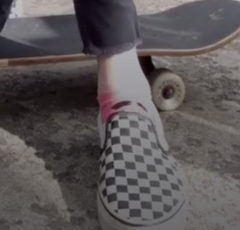 The skateboard:

The Invader Zim sweatshirt: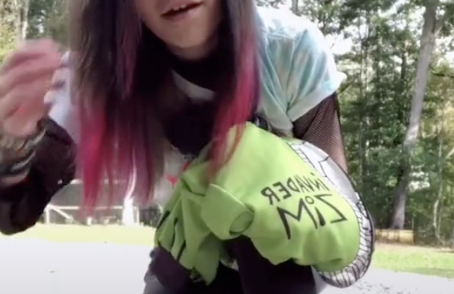 The swoopy side bangs that cover her entire forehead that she's constantly pushing back!!!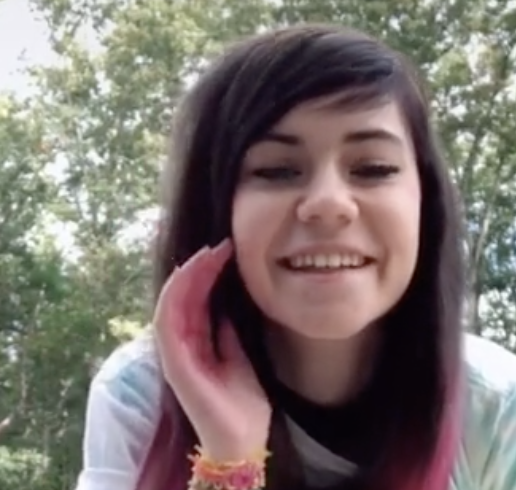 As someone who was in her teens in 2008 and lived to tell the tale, I felt incredibly ✨cozy✨ watching this, and according to the comments, I'm not the only one.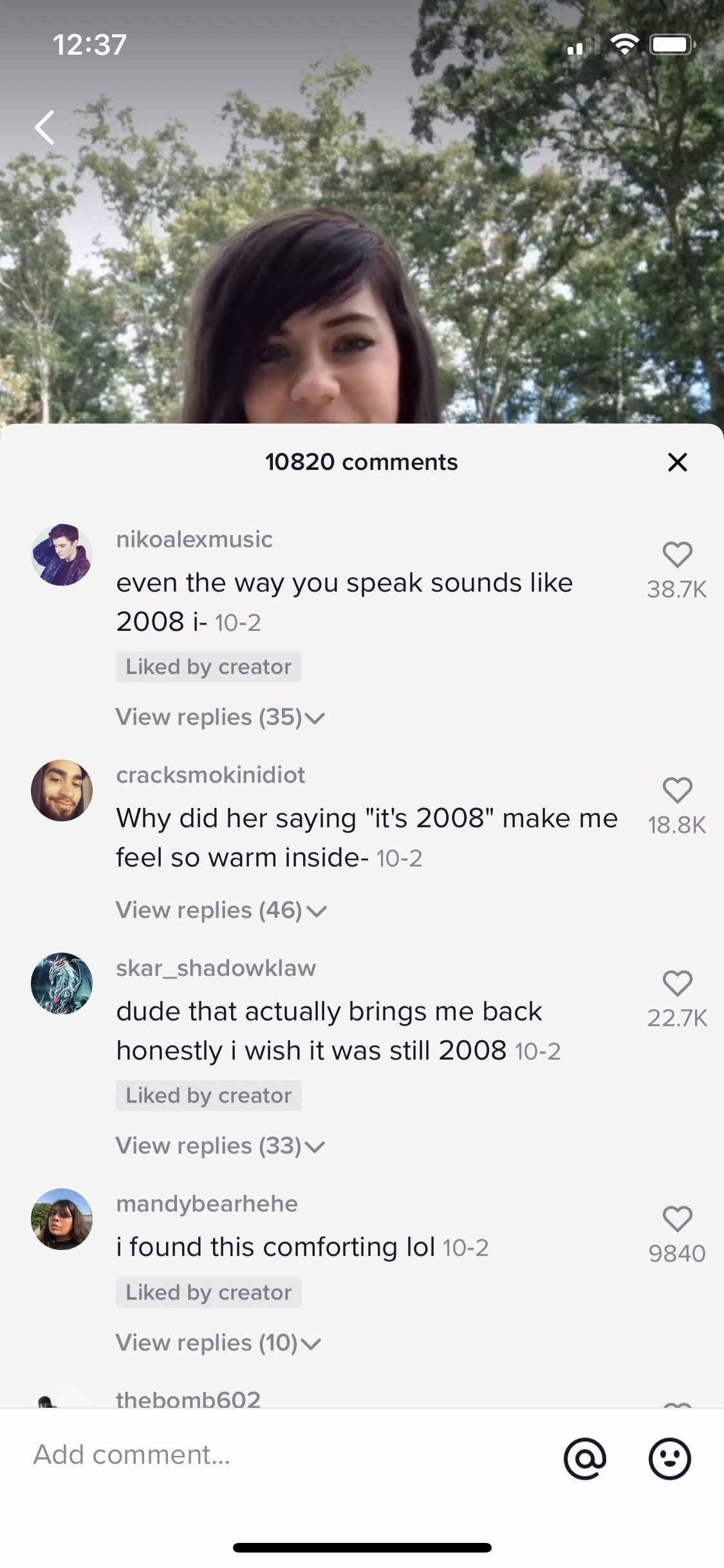 Oh, to be young and talking about seeing Twilight in theaters while listening to Owl City on an iPod Nano and wearing literal cat makeup:
Bailey told BuzzFeed: "I actually almost never see mean comments on my TikToks, and most people tell me that the 2008 videos make them feel safe and remind them of happier times. Even the people who were too young to remember that time enjoy the videos because they can see a glimpse of what it was like."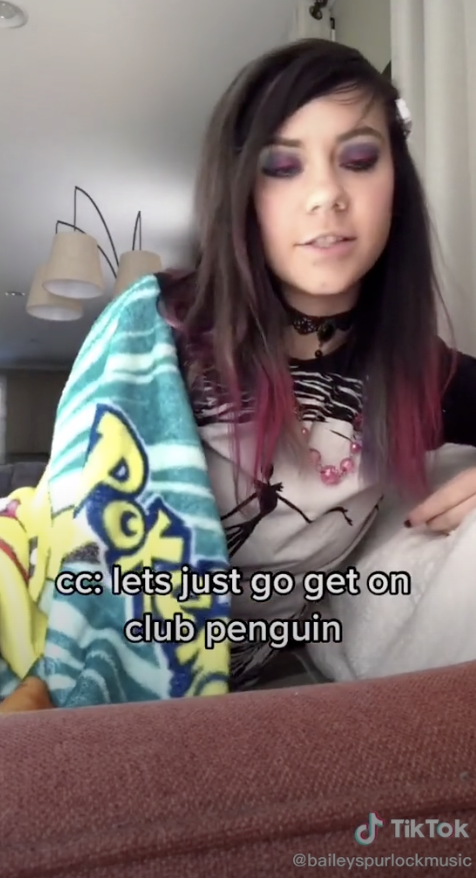 She also said that she actually lives her life pretty similarly to how she did in 2008, although she was a little young at the time to do the emo hair and makeup. "I still do a lot of the things people consider 'nostalgic,' like watching 2000s cartoons, wearing the emo/scene style, and playing games like Webkinz and Kingdom Hearts, because it's what I enjoy doing. I always joke about how everyone else changed in the last decade, but I stayed the same!" Bailey said.
"People sometimes say that I'm cringe for doing the scene kid–2008 thing, but honestly, it doesn't bother me at all because I'm sort of reliving a lot of people's awkward phase, so if people find it cringey, I guess I'm doing it right!"
"I hope that my series can help people get away from the stress of the current world. There were definitely bad things in 2008, too, and I know that, but I try to talk about positive topics in these videos because I know how important it is to take a break and think about calm, happy things every now and then."