1.
Summer's long-sleeved dress and blue eyeshadow from the pilot.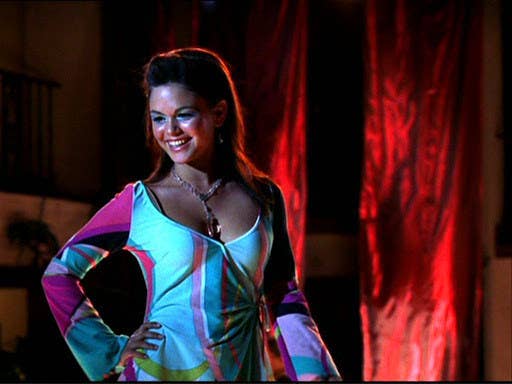 2.
Marissa's polo and paisley skirt: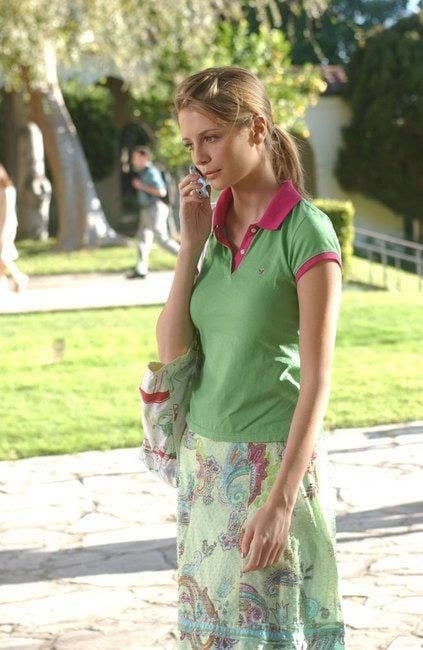 3.
Summer's bandana, pink halter, and hoop earrings: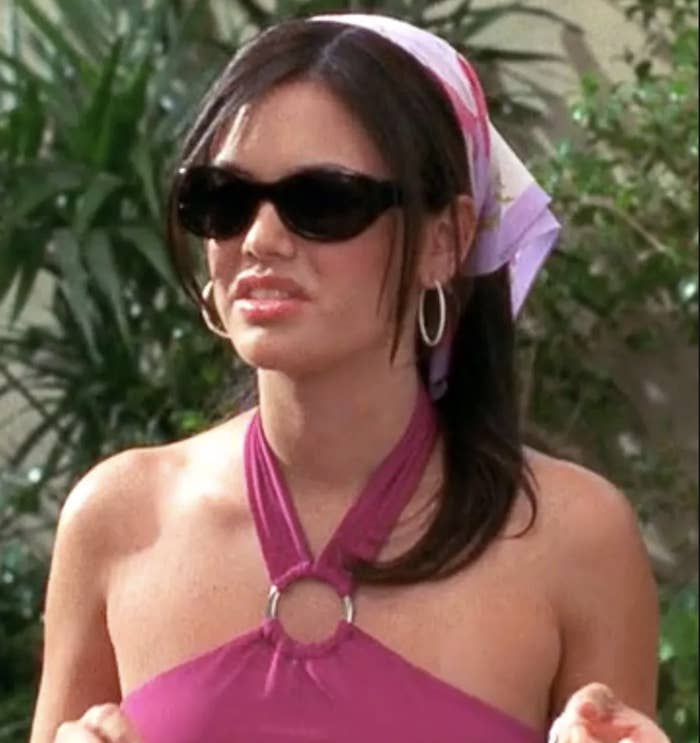 4.
Literally all of Anna's messenger-boy caps:
5.
Alex's hair pouf, complete with a bright purple streak: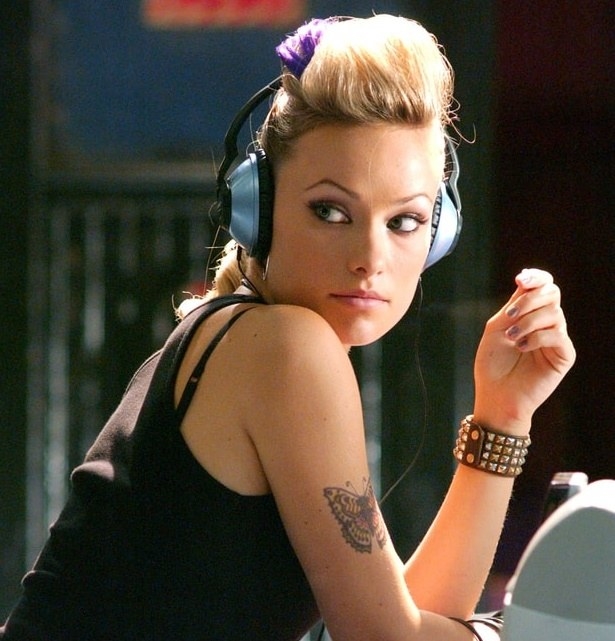 6.
Marissa's rainbow-striped hoodie, jean skirt, and pointed-flats combo:
7.
Summer's mustard-yellow Juicy tracksuit that was PEAK 2000s loungewear: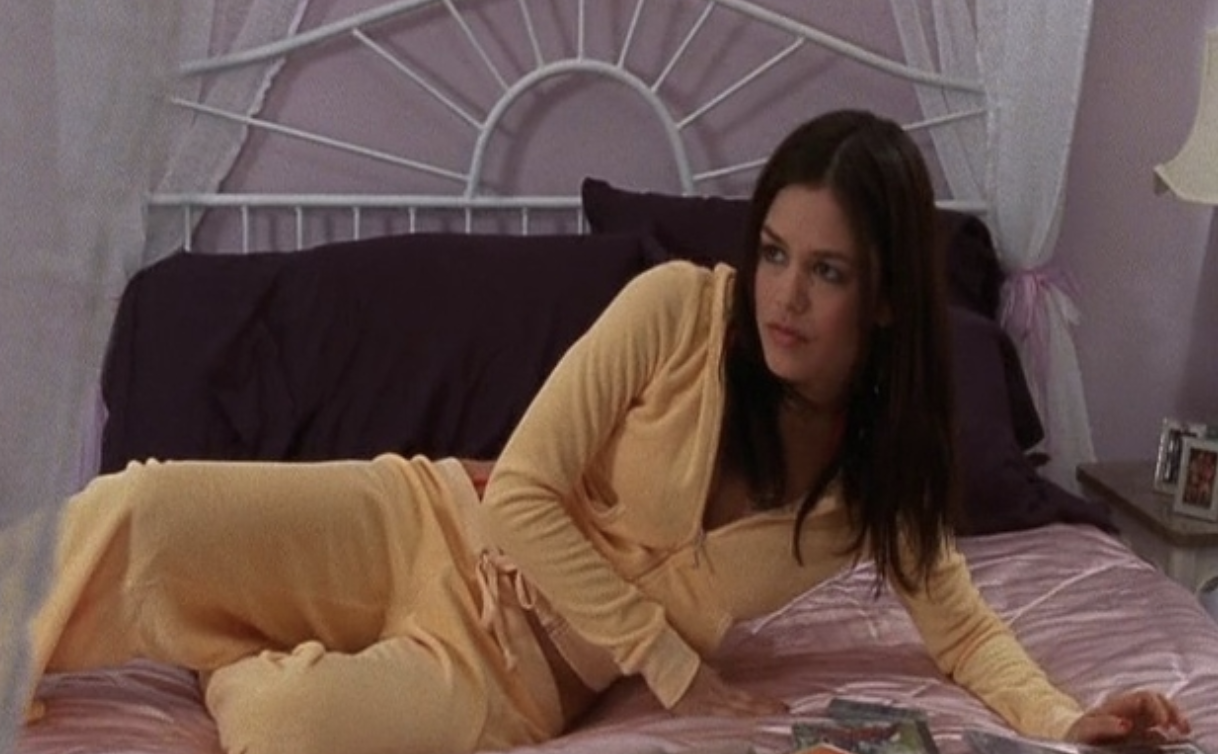 8.
And also, Julie Cooper's baby-pink Juicy tracksuit that paved the way for Regina George's mom in Mean Girls: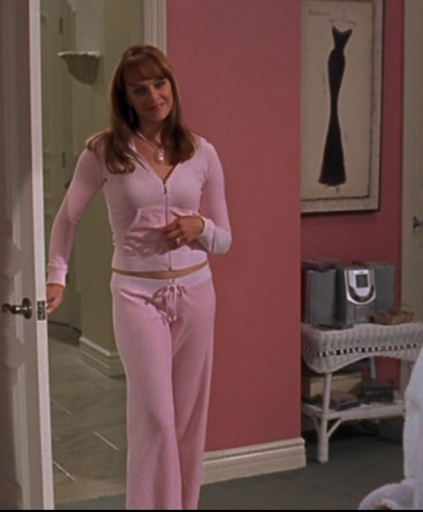 9.
All of the VESTS happening here: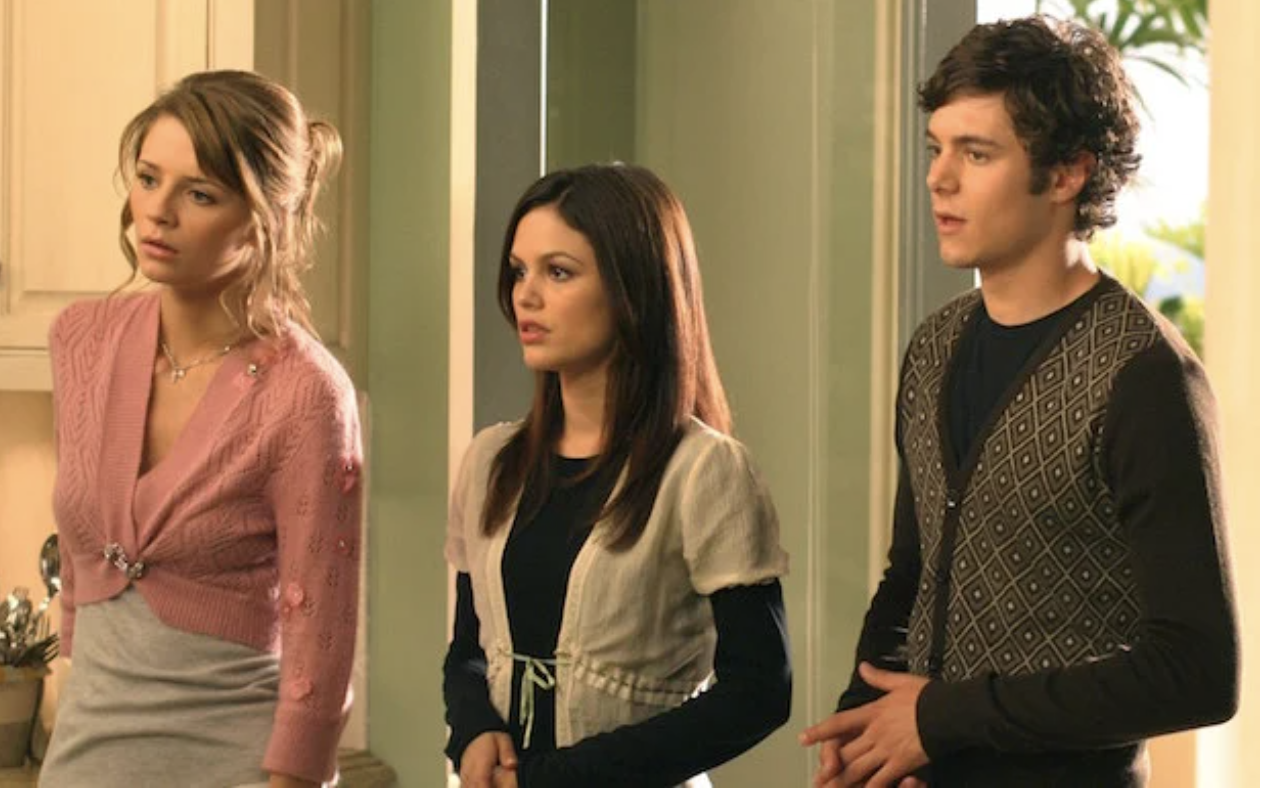 10.
Marissa's tweed, orange, puffy-sleeved blazer with matching cami and giant brown bag: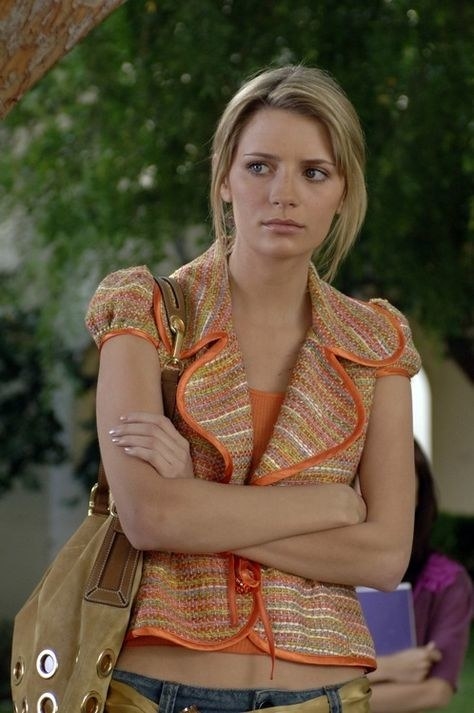 11.
Speaking of blazers, Anna's white blazer over a "Texas Is for Lovers" T-shirt, complete with checkered cuff.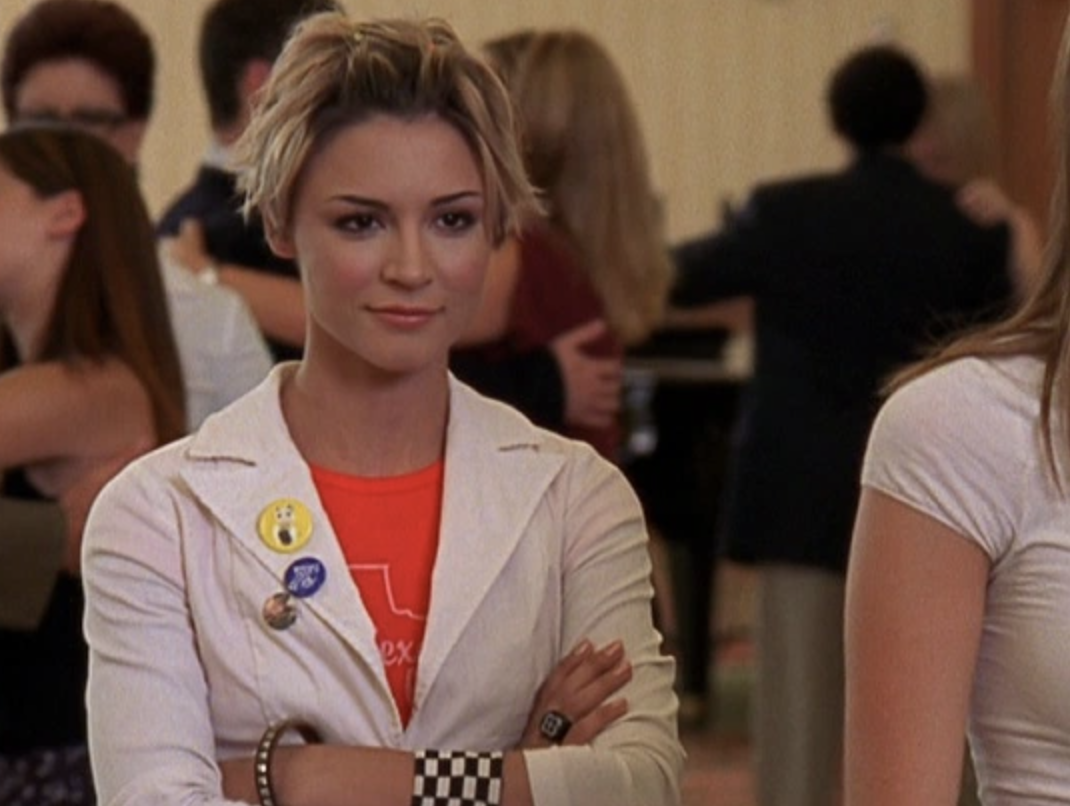 12.
Summer's lingerie tank top with super-long macramé necklace and...whatever Marissa had going on over there.
13.
Marissa's silk halter top and cargo pants:
14.
Summer's crocheted bathing suit and jean skirt:
15.
Marissa's microscopic pink scarf: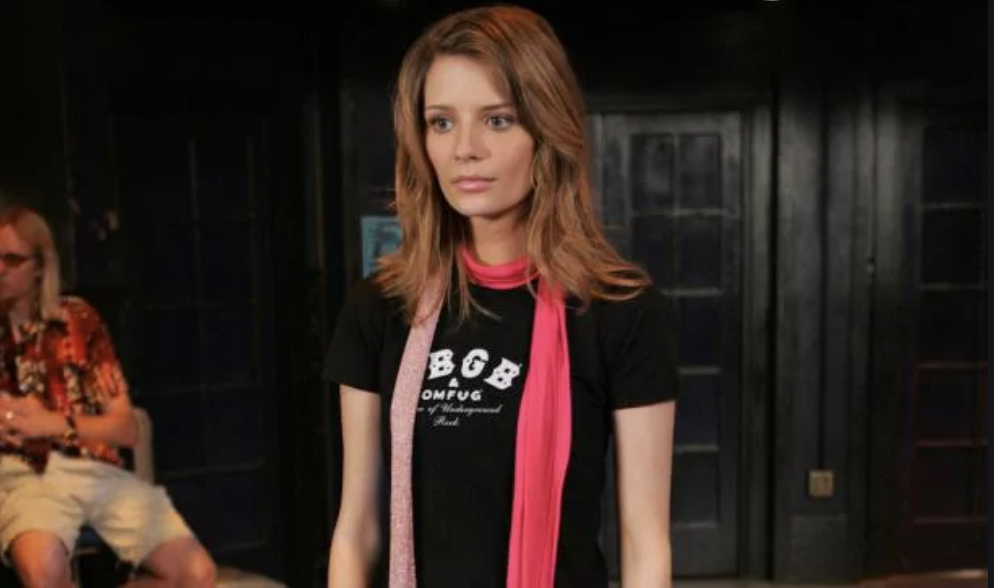 16.
Anytime Taylor decided to tie a sweater around her shoulders.
17.
Summer's and Marissa's prom looks that I once thought were so elegant but now seem...questionable at best: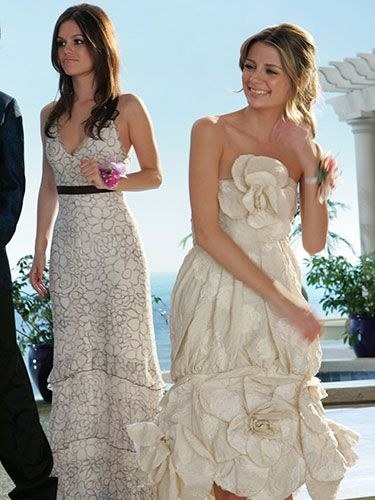 18.
Marissa's cowl-neck top and ruffly pink miniskirt: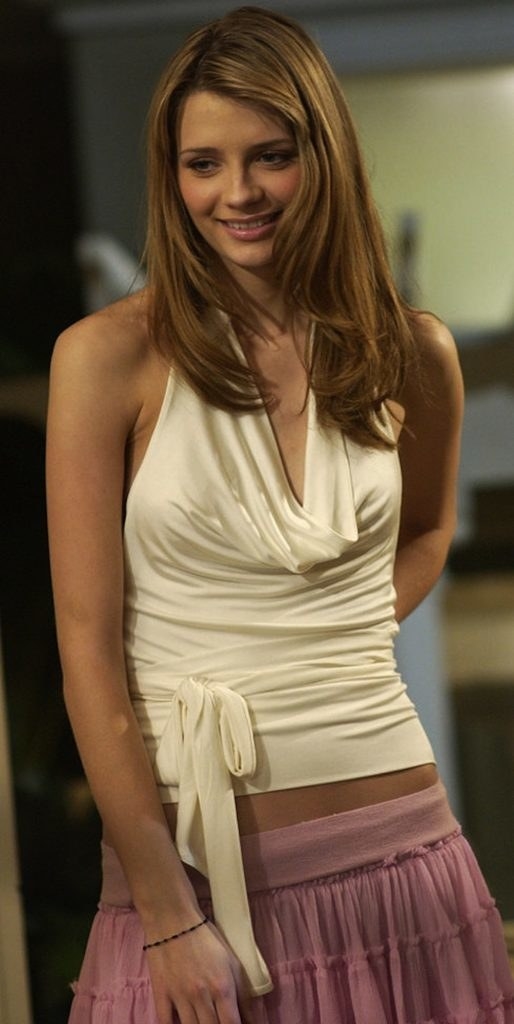 19.
Seth's and Anna's golf outfits: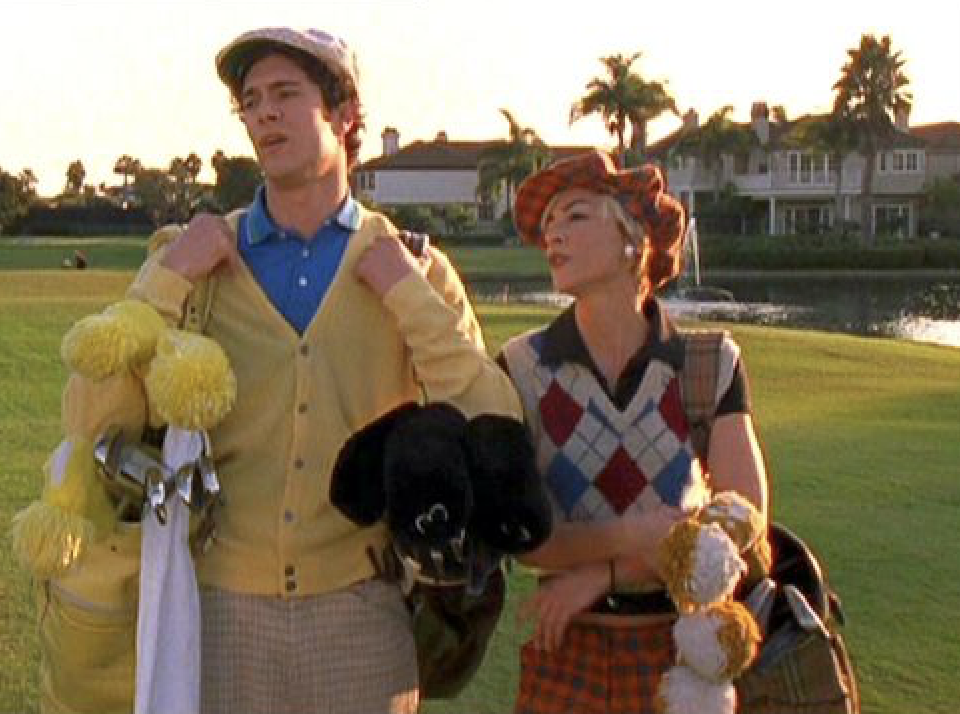 20.
Marissa's brown cami that basically said, "You know what this needs? A blue belt wrapped around the shoulders."
21.
And finally, Marissa's teeny-tiny crocheted shrug and yellow top with turquoise trim: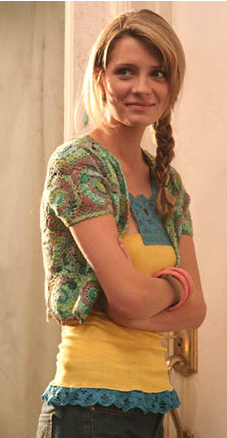 Ahhh, the tacky 2000s, forever in our hearts...just like The O.C.!