In case you didn't know, all episodes of The Boys Season 2 are now available to watch on Amazon Prime. And if you haven't watched the series yet, do it now! It's an amazing satire of superhero franchises and our society as a whole, and I seriously can't get enough.
This last season was...eventful, to say the least. So, here are the most hilarious, wholesome, and "holy shit" moments of Season 2:
🚨🚨 WARNING: Major spoilers ahead! 🚨🚨
1.
When The Church of the Collective had The Deep take psychedelic mushrooms and he started getting a therapy session from his gills:
2.
Also, when The Deep tried to stop The Boys with a whale and they literally drove their boat right through it.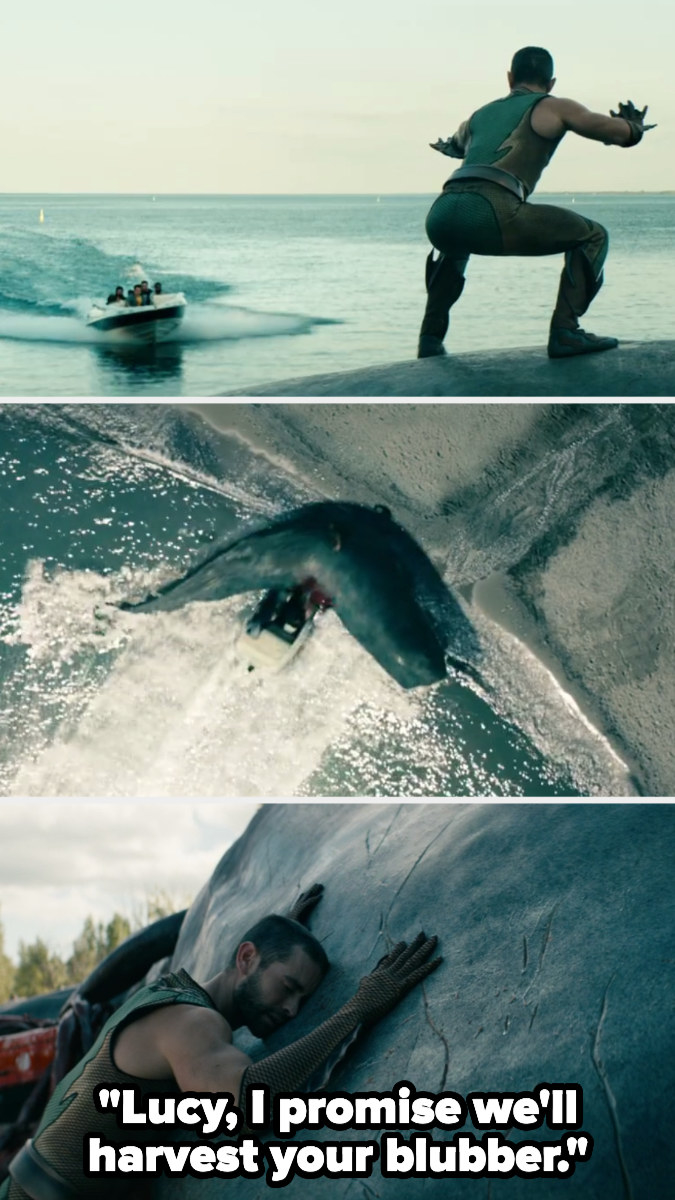 3.
When Annie and Hughie rocked out to "We Didn't Start the Fire" together in the car.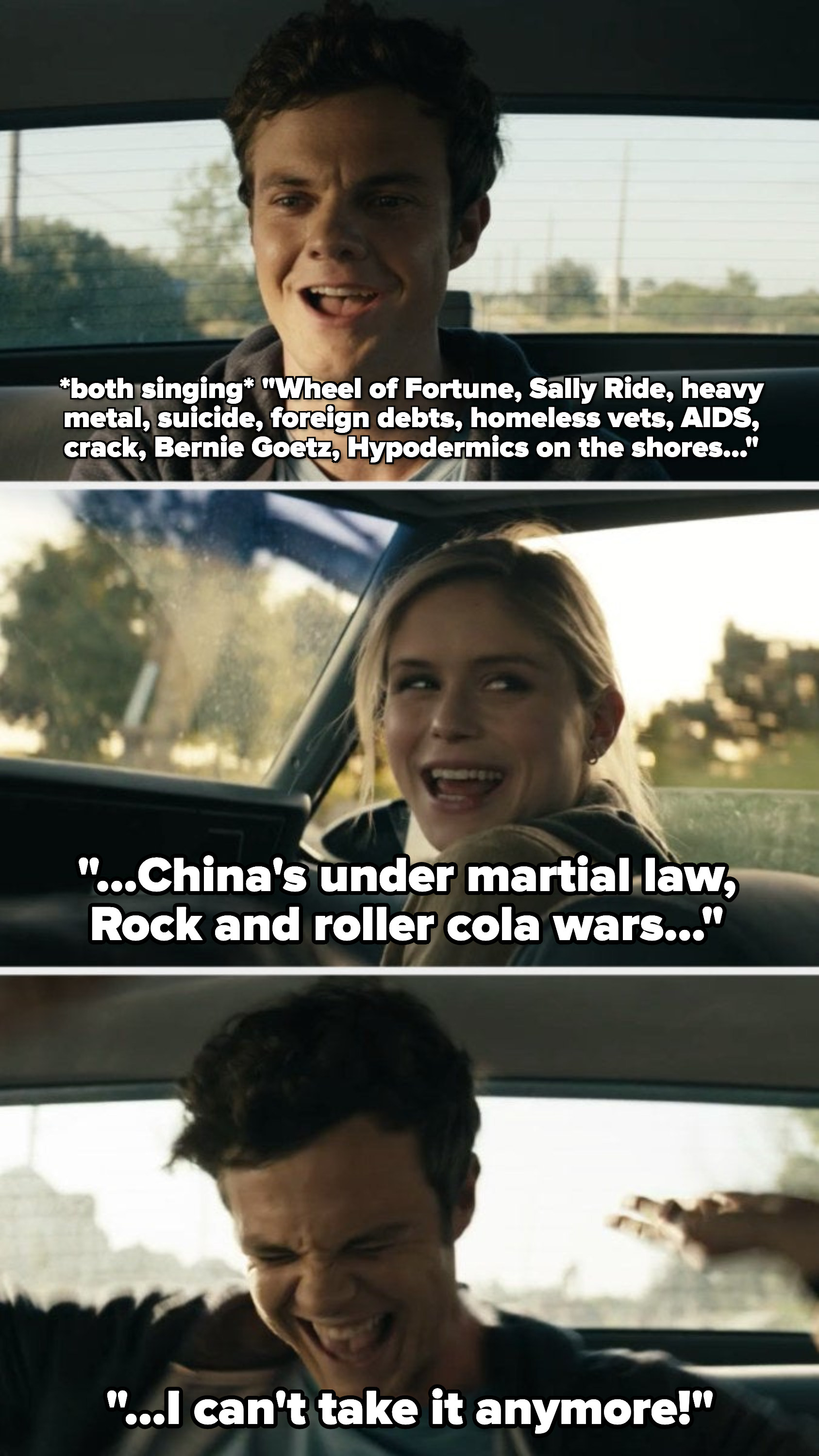 4.
When Annie and Mother's Milk bonded talking about their dads.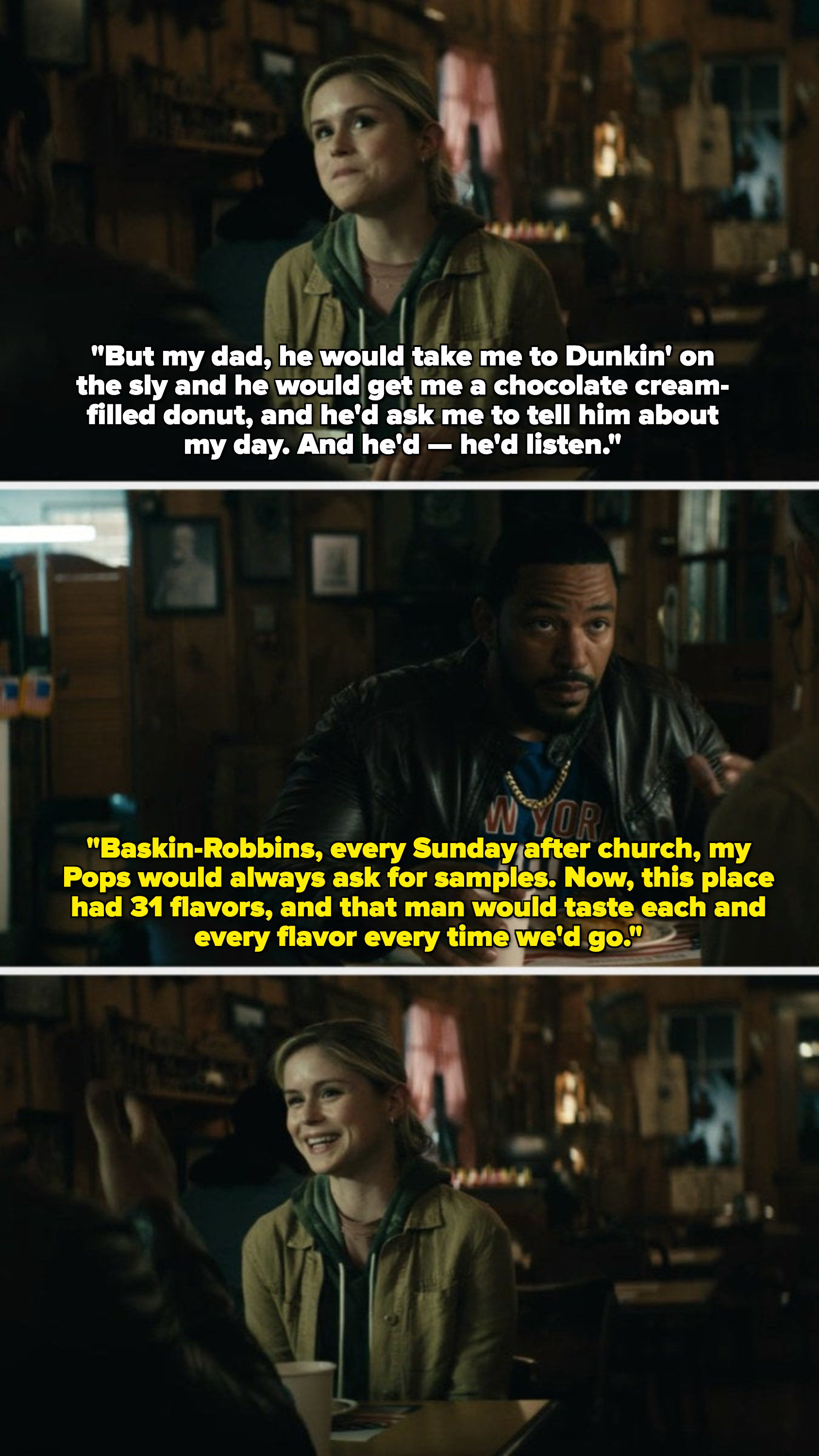 5.
When we found out that Stormfront and Liberty were THE SAME PERSON.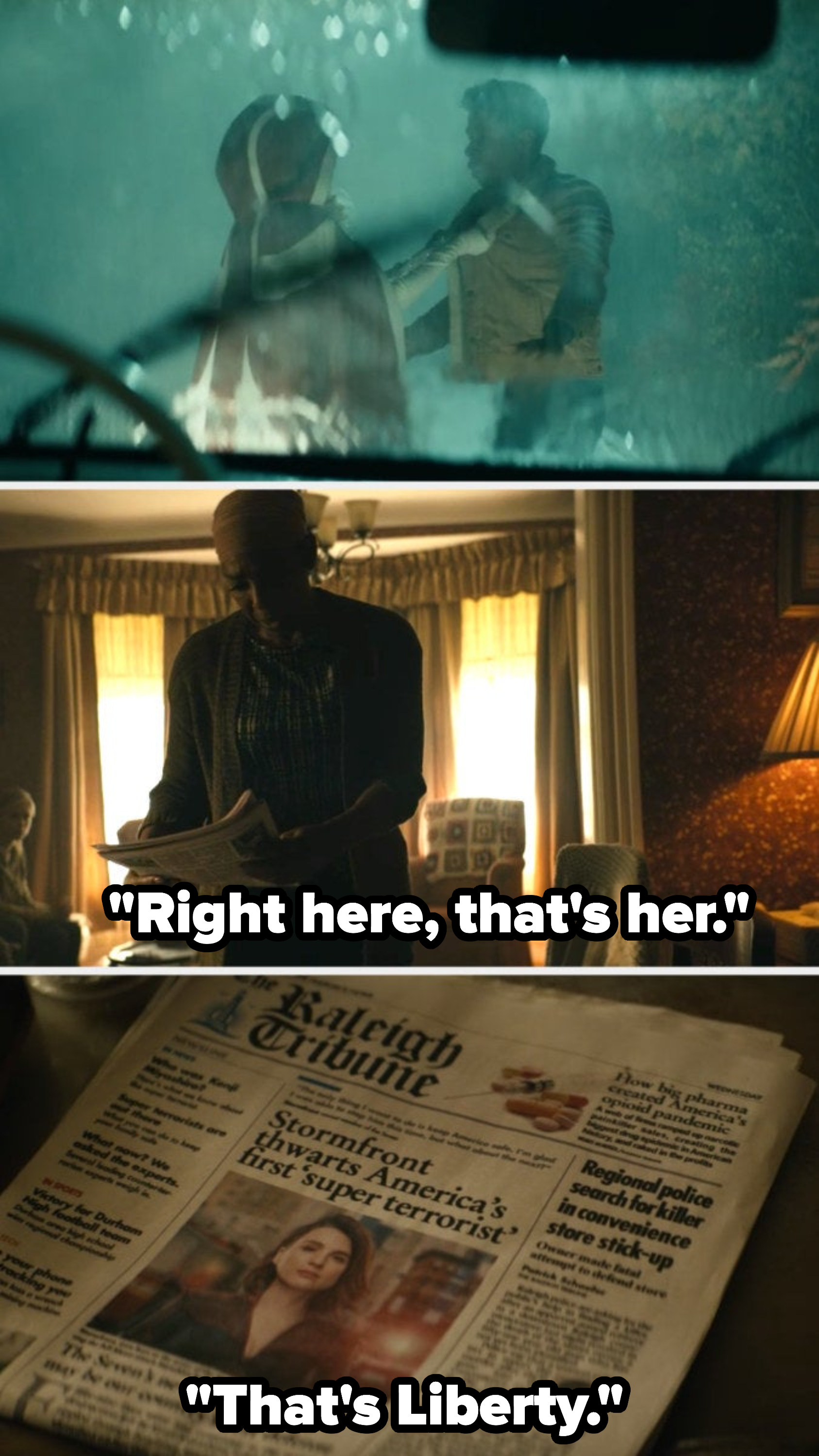 6.
And later on when we found out that Stormfront was also Fredrick Vought's first successful Compound V patient and a literal Nazi.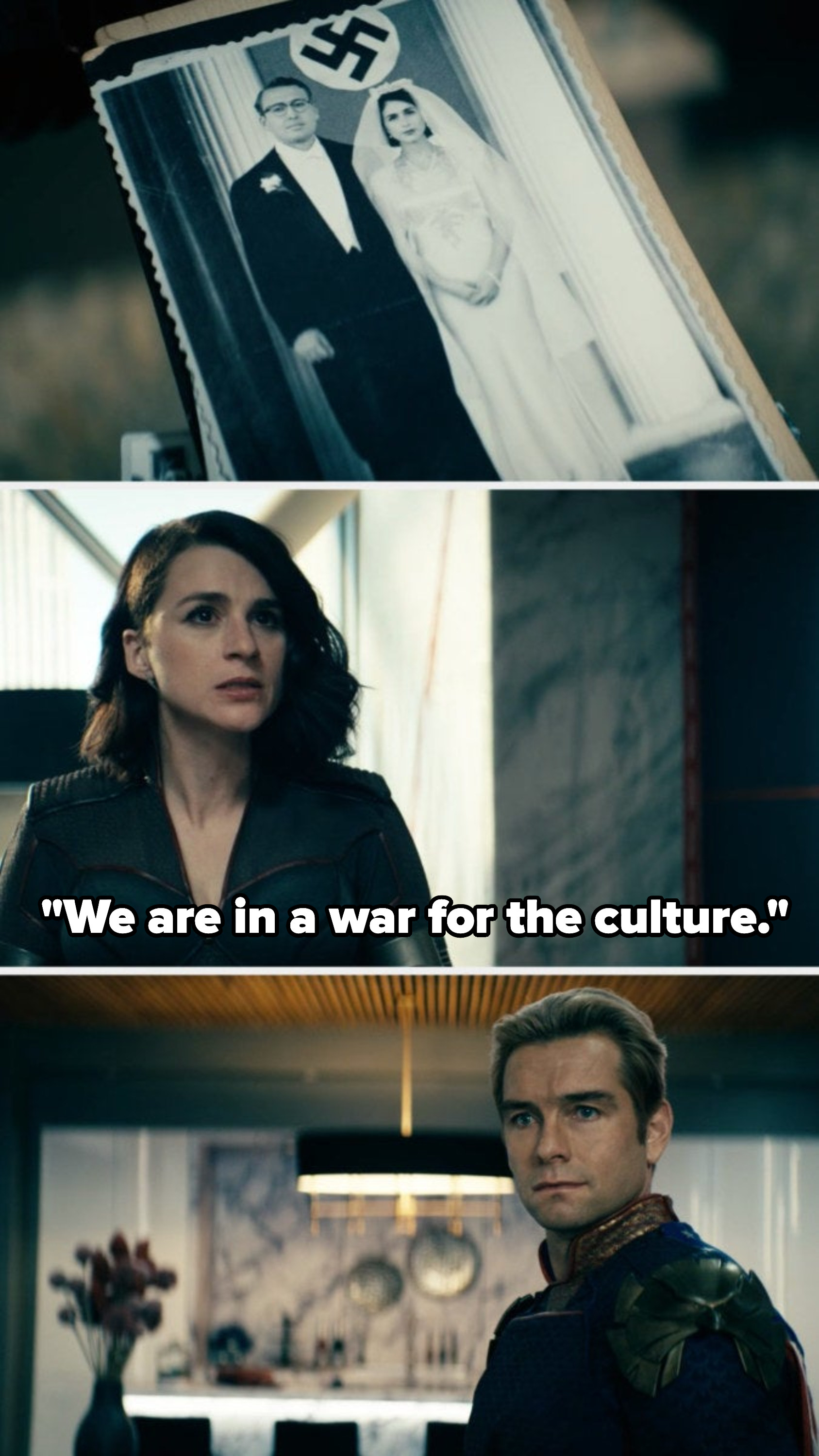 7.
When this version of Madelyn Stillwell turned out to be Doppelganger in Lingerie.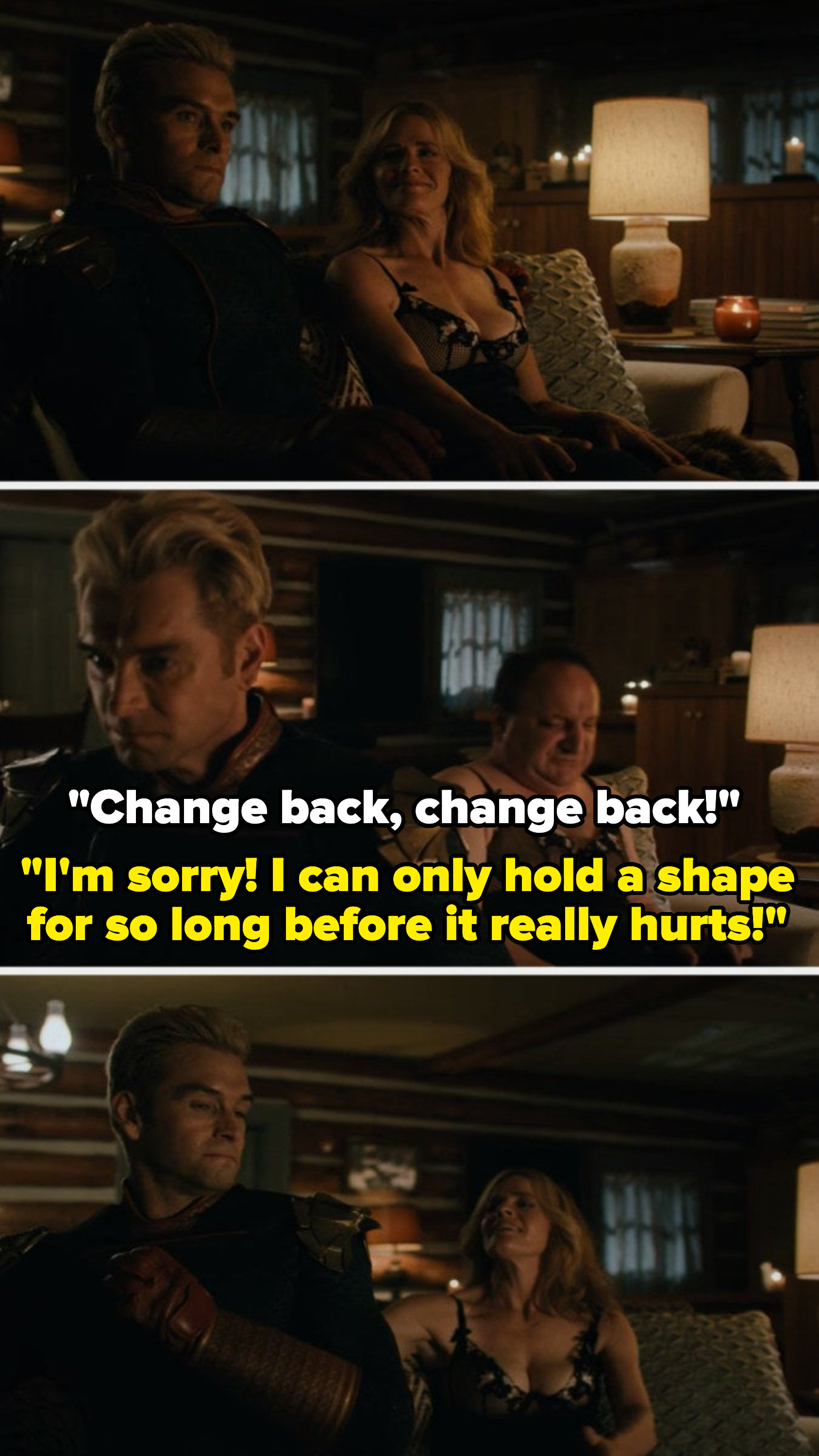 8.
And then, when Homelander killed Doppelganger as he was doppelganging as Homelander: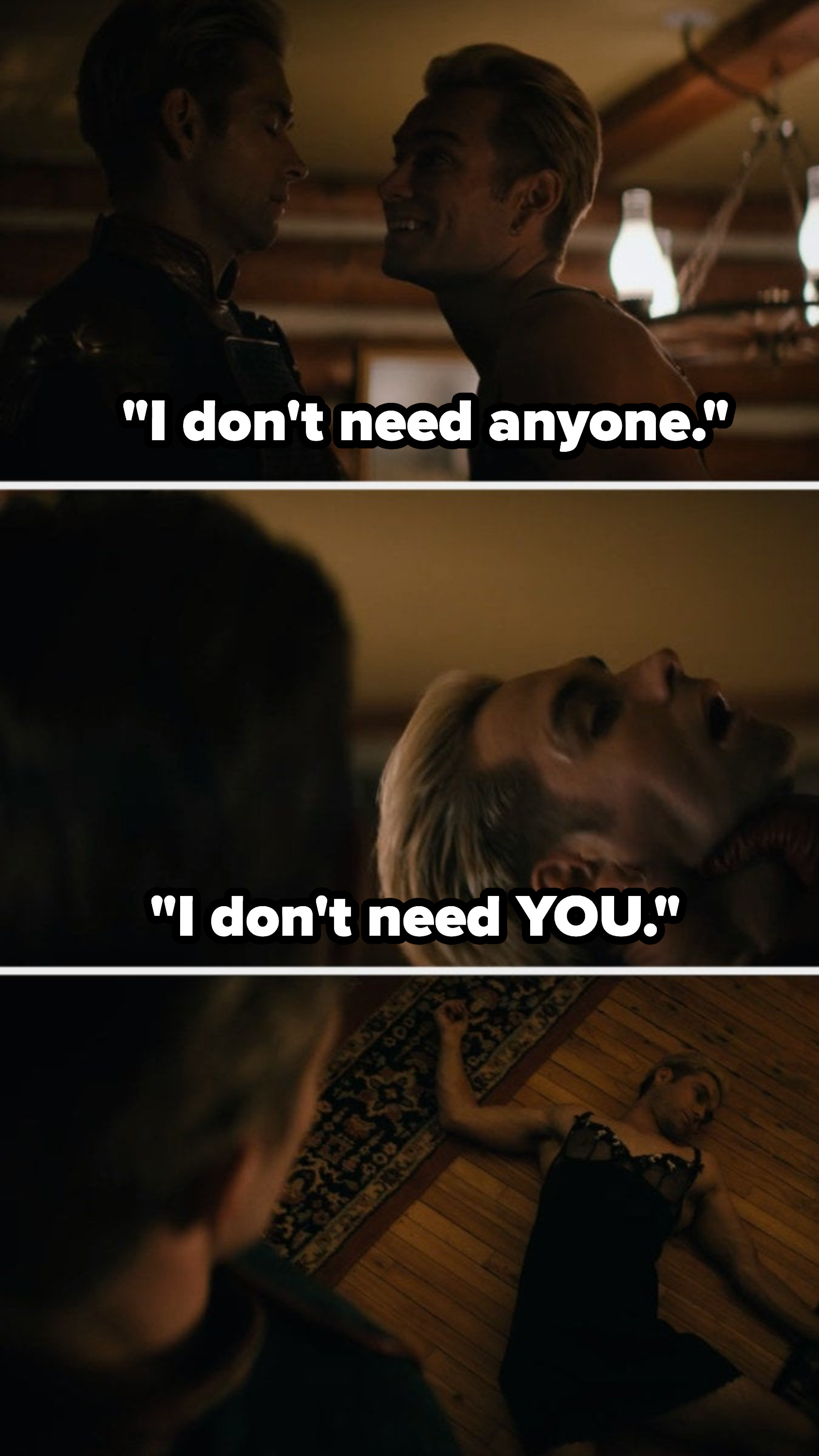 10.
When they delivered this cold open with a subplot of a civilian murdering a man he thought was a super villain.
11.
When Black Noir was seconds from killing Annie, but then Maeve swooped in with the ultimate save:
14.
When Queen Maeve, Starlight, and Kimiko were absolutely ending Stormfront/Liberty, and Frenchie made this lovely callback: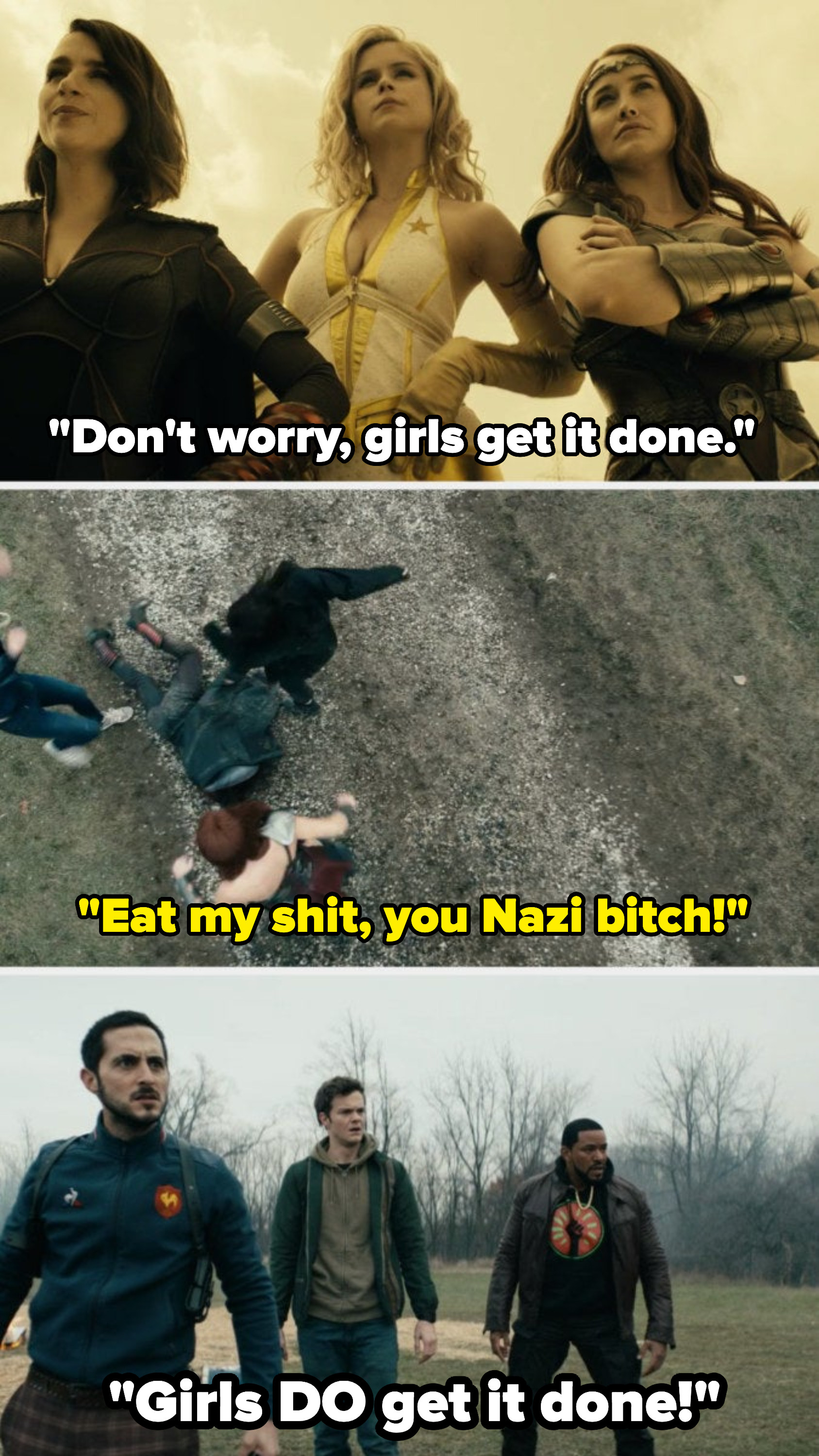 15.
When The Deep found out A-Train was getting back into The Seven instead of him and he had some choice words for The Church of the Collective: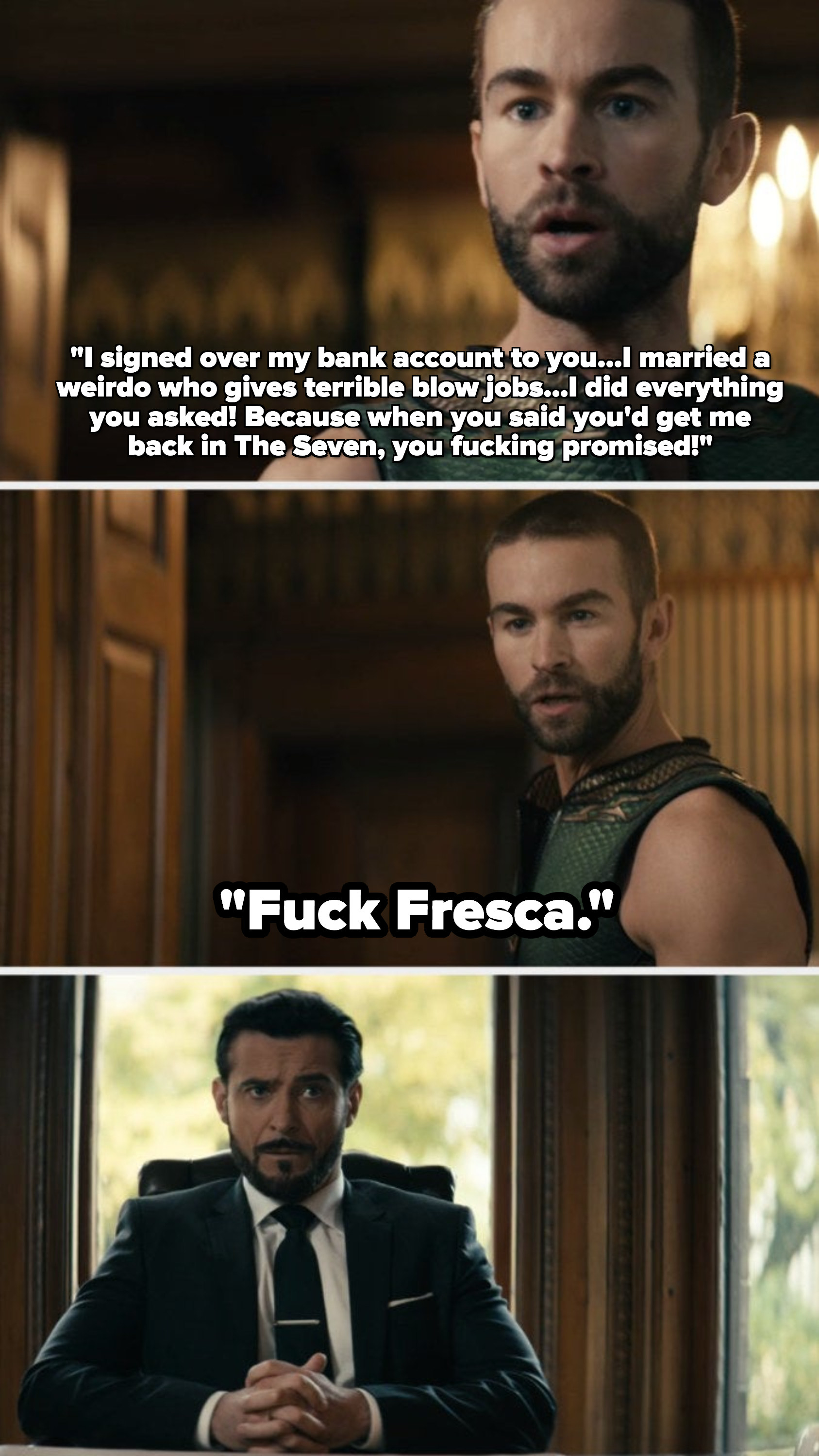 16.
And finally, when Kimiko and Frenchie had this little moment together and then he took her dancing at the end: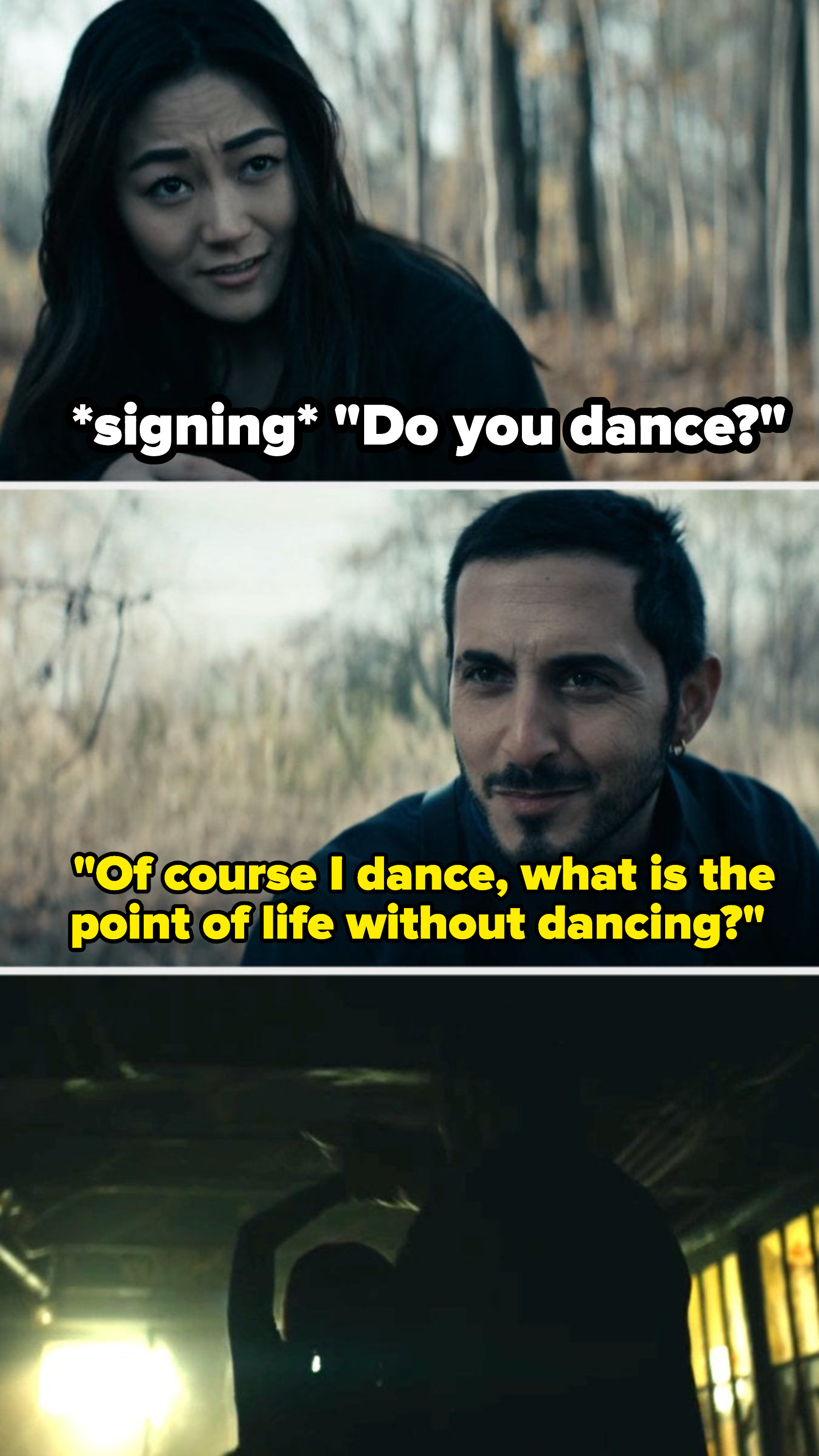 What were your favorite moments from The Boys Season 2? Tell us in the comments below!