If you've been on TikTok AT ALL recently, chances are you've seen seen Mark Gaetano, aka @snarkymarky, pop up on your feed.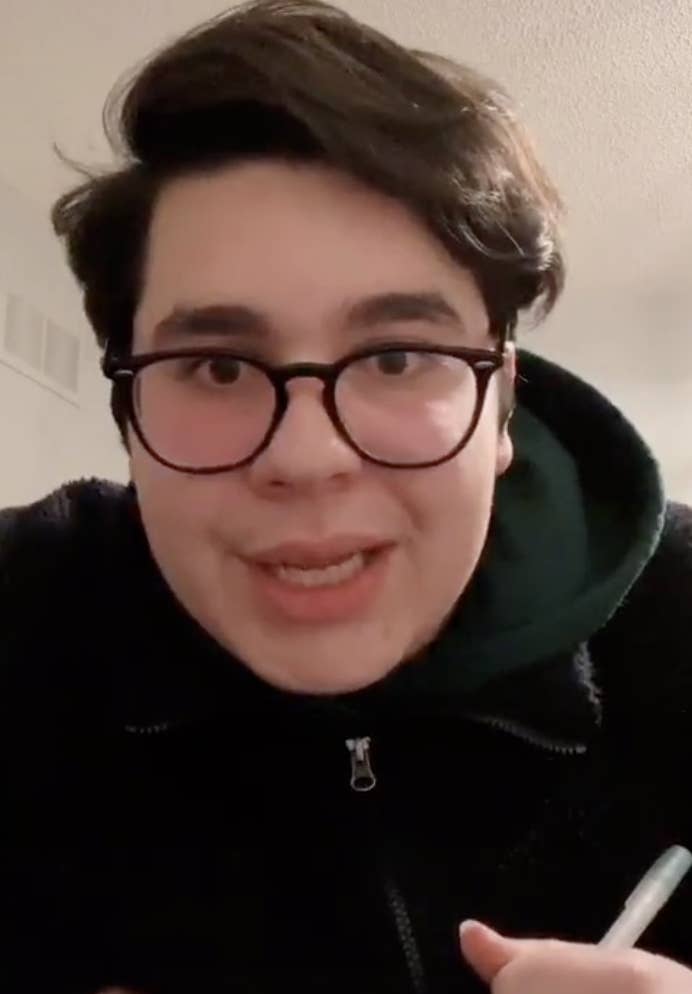 Mark, a 17-year-old student from Toronto, has already gained 1.4 million followers and nearly 60 million likes for posting relatable videos that send you straight back to elementary school. Like when your teacher got mad at you for leaving too much trash in the cafeteria...
...or horsing around too much on a field trip...
...or leaving your assignment 'til the last minute.
I felt this one a little too hard.
Mark told BuzzFeed that the inspiration for his Rude Teacher TikToks comes from his own personal experiences in school.
And it doesn't stop there: Mark also has another persona, aka Karen, someone who will hit a little too close to home if you've ever worked in the service industry or retail. Exhibit A:
The inspiration for Karen came from the time Mark spent working at a grocery store, where he explained that dealing with "Karens" was an "everyday occurrence."
"Some of my videos are re-creations of my experiences. It's been good for me to use TikTok videos as a way to alleviate stress from those extremely rude and blunt customers. Also, it's worth noting that my own mother is kind of a Karen, a subtle one."
In terms of the reaction he's recieved, Mark is so glad there are other people out there who can relate to his TikToks, and he plans to continue making content to "help people laugh and escape from their bad days."