Last night, as I was doing my nightly TikTok scroll, minding my own business, I came across a TikTok of Arthur Fabbro — a musician living in Los Angeles who goes by the name Loveclub — showing us how to properly cut a...*ahem*...banana:
So far, it's been viewed more than 2 million times.
As we can see, he peels the banana like normal, but then leaves on one last peel.
Then, using the peel as a base, he takes a spoon and cuts the banana and it flies into the bowl with ease!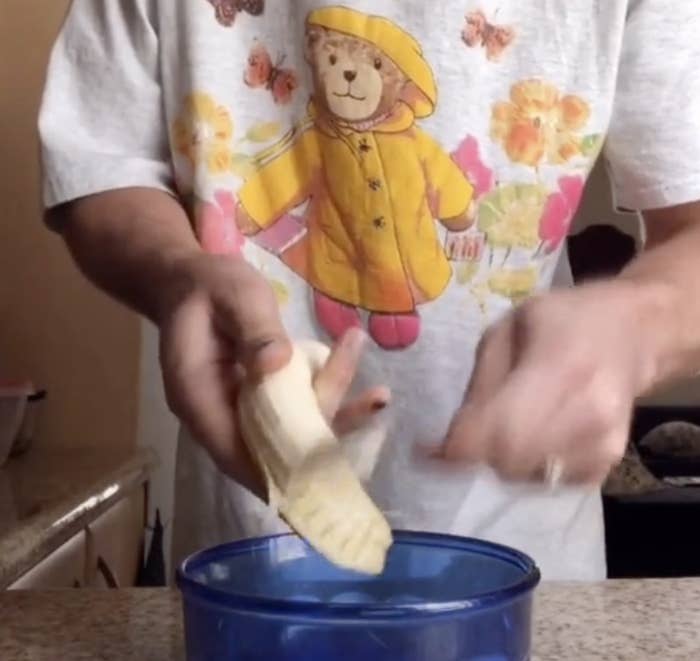 Pretty awesome hack, right?! I, for one, was shook.
But that's not the only reason we're here. We're also here because this TikTok is, like, kinda sexy???
Maybe it's the eye contact and the Paddington shirt...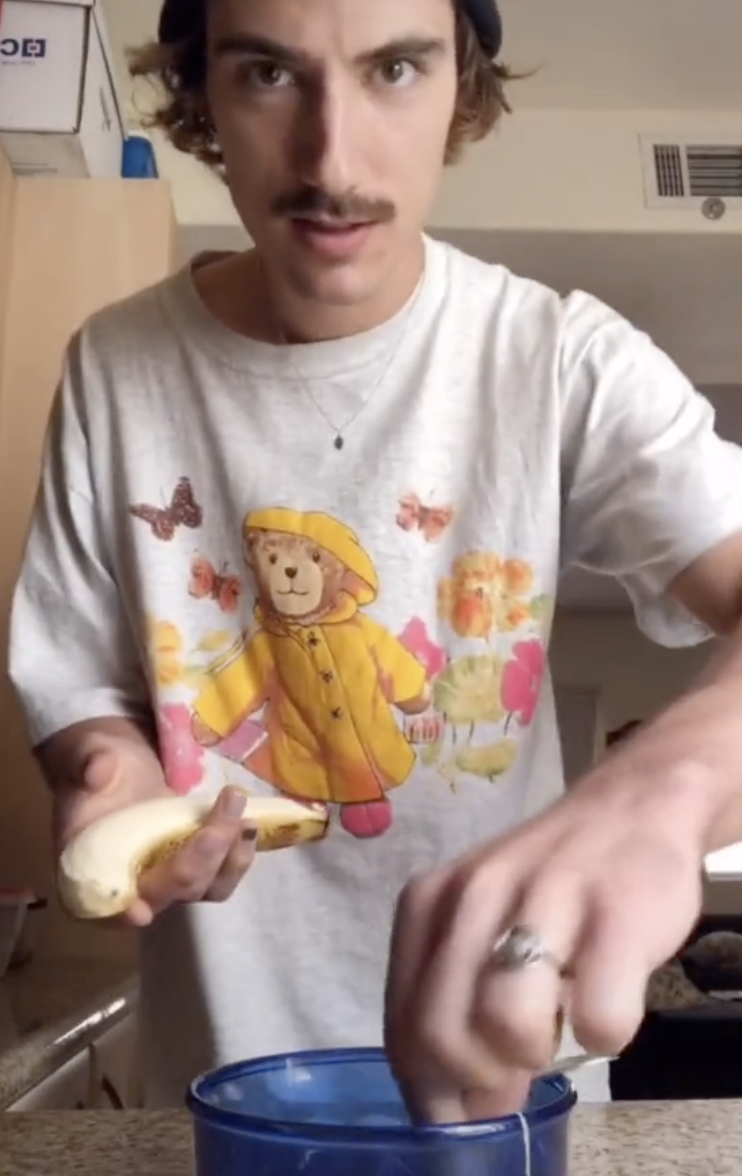 ...or maybe it's the choice of fruit mixed with smooth jazz playing in the background...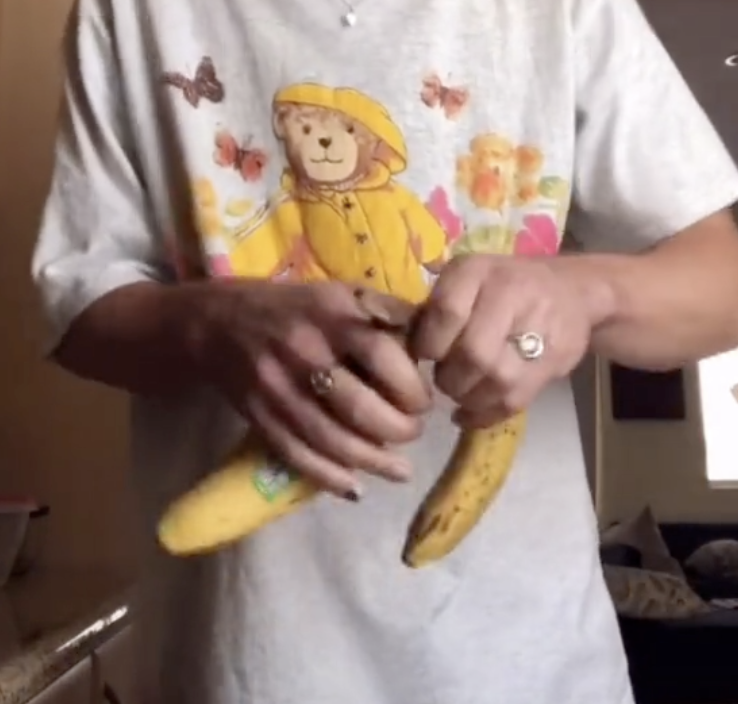 ...but whatever it is, people are BUYIN' what this man is SELLIN'.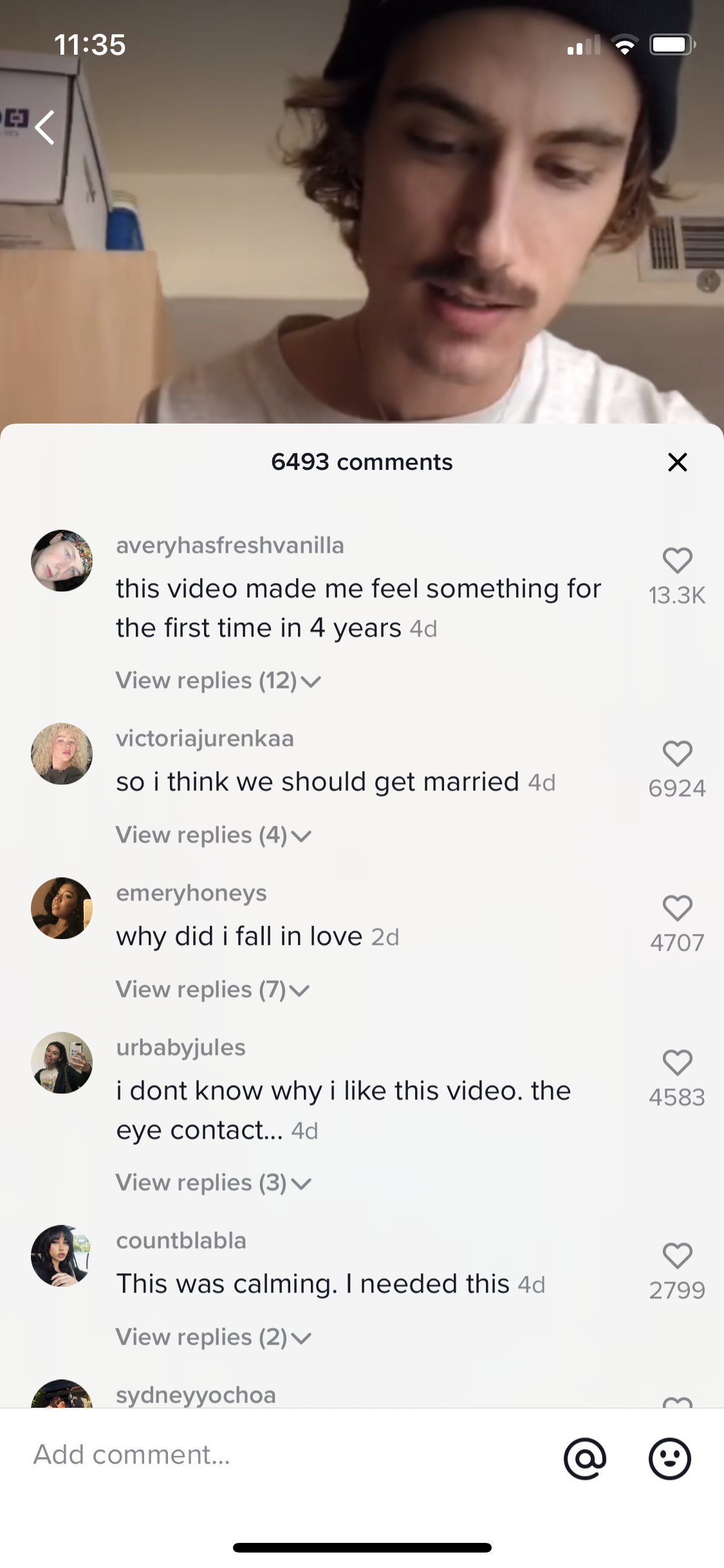 People are dueting it, saying they're in love.
Others are sliding straight into Arthur's DMs.
And I don't blame 'em, TBH.
When asked if he purposely meant to get everyone hot and bothered with the video, Arthur said, "I thought it'd be funny to set up a romantic mood by pairing the jazz music with the casual banana slicing, but definitely didn't expect the response it's gotten."
"Over the years, I was losing months of my time, so I wanted to save everybody some time by teaching them the secrets to banana spooning. ... Glad everyone knows how to cut a banana now."
Arthur, I think I speak for everyone when I say thank you. We'll be thinking of you every time we cut our bananas from now on.