The film offers a raw and intimate look at Selena's life between the years of 2016 and 2022, including her physical and mental health struggles with lupus, depression, anxiety, and bipolar disorder.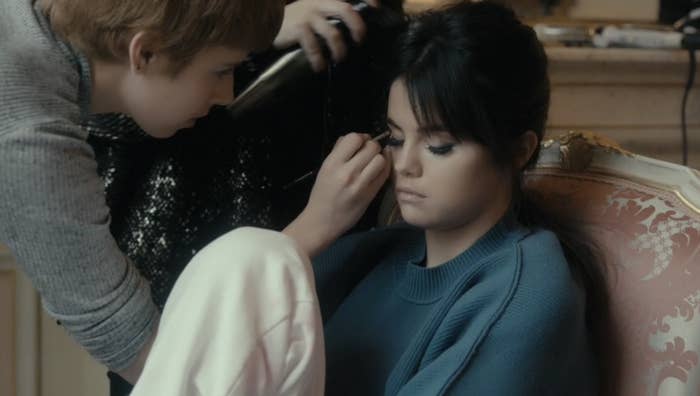 However, something fans have also taken note of is the doc's portrayal of Raquelle Stevens, one of Selena's longtime best friends.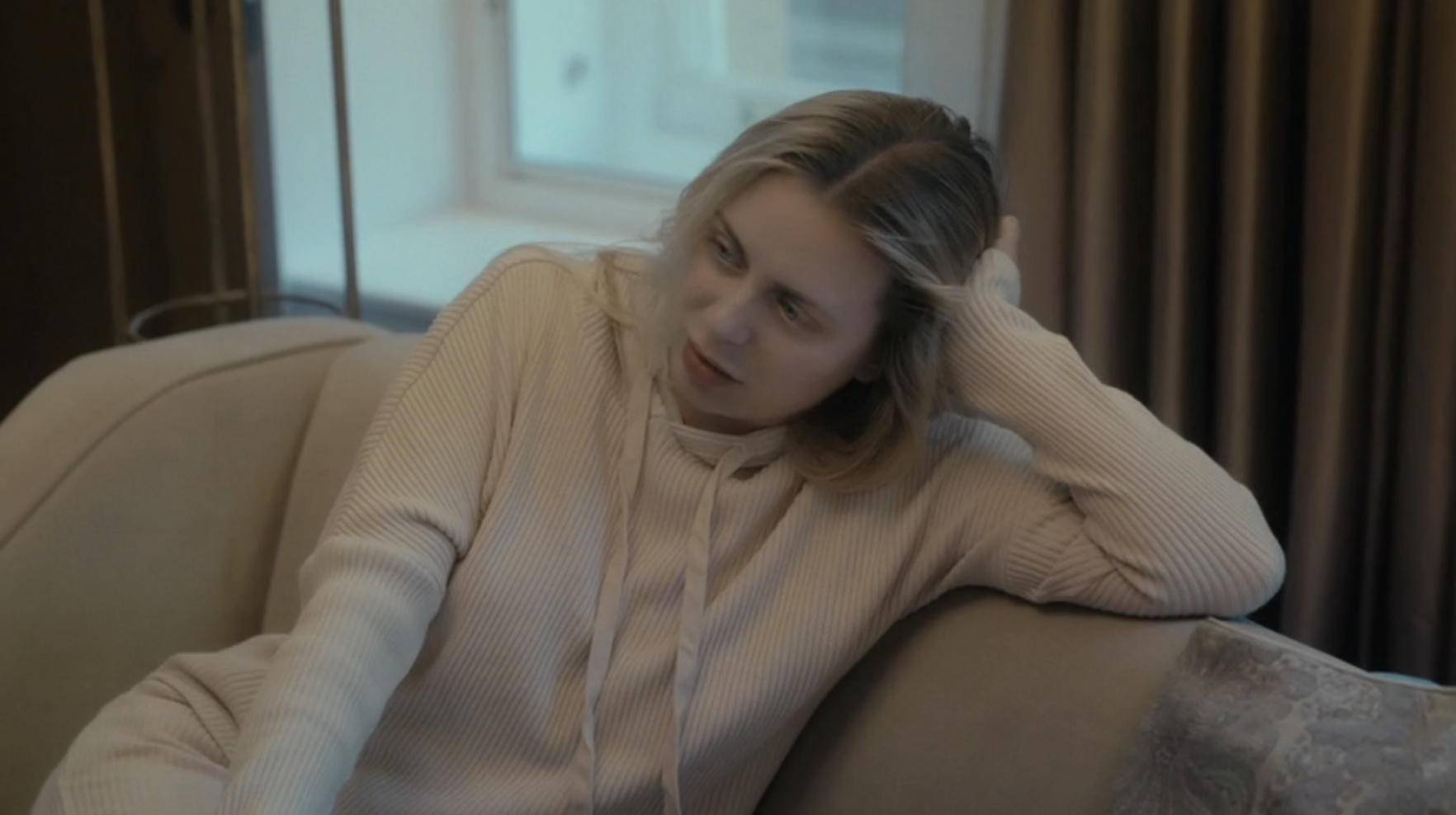 There are a few scenes that stand out, like when Selena's feeling nervous before her speech at the McLean Psychiatric Hospital annual dinner — where she'll be sharing her mental health struggles and possibly her bipolar diagnosis for the first time — and Raquel walks into the room, barely acknowledging her existence.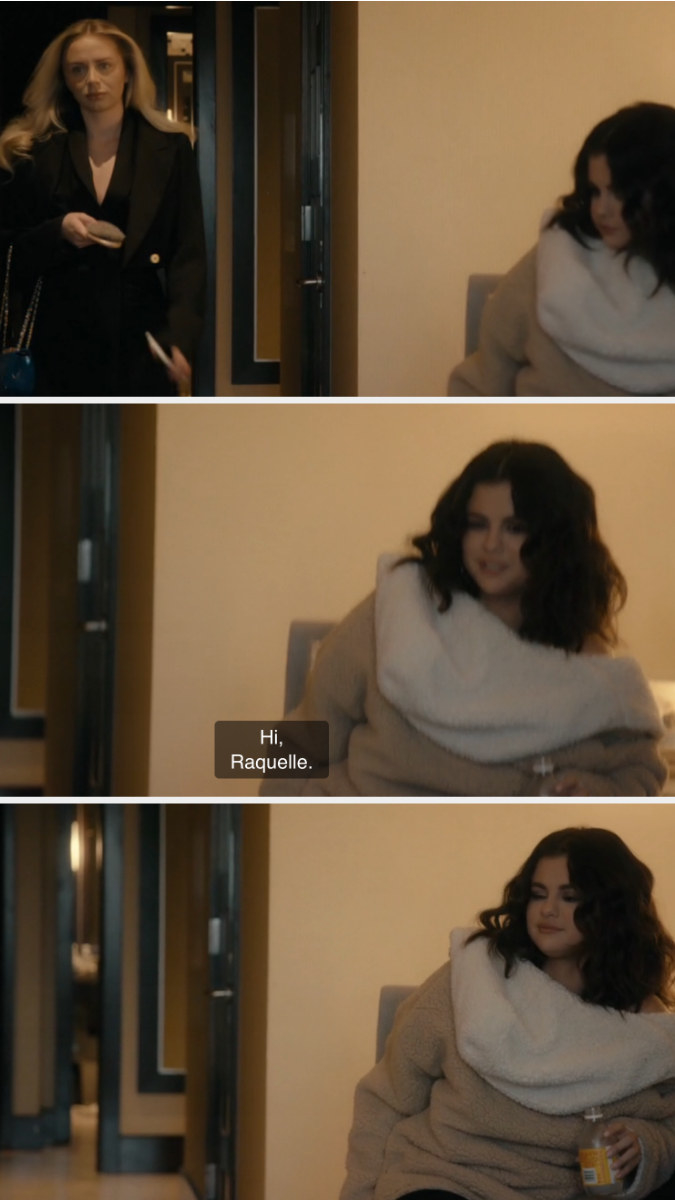 Or when Selena and Raquelle are on their philanthropic trip to Kenya, and Raquelle's quick to remind her that despite what an amazing time she's having, it isn't "reality."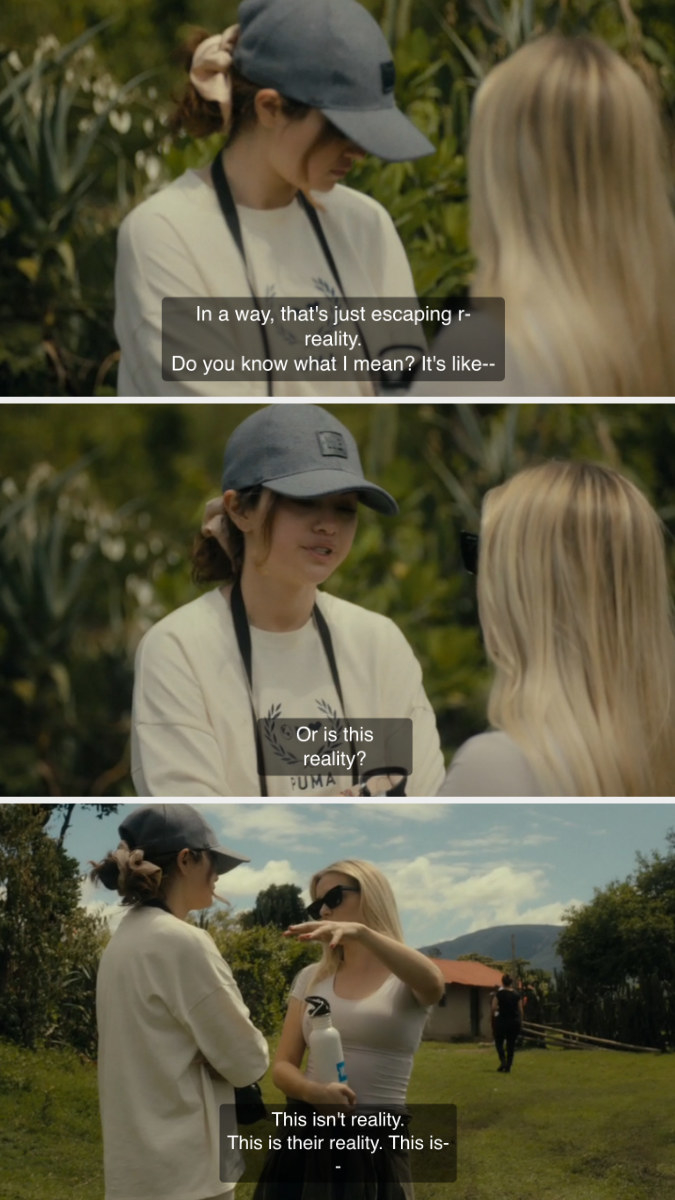 Or when Selena's doing press in London after Kenya, and Raquelle implies that Selena's complaining because she doesn't want to go to a birthday dinner the night they get back to LA.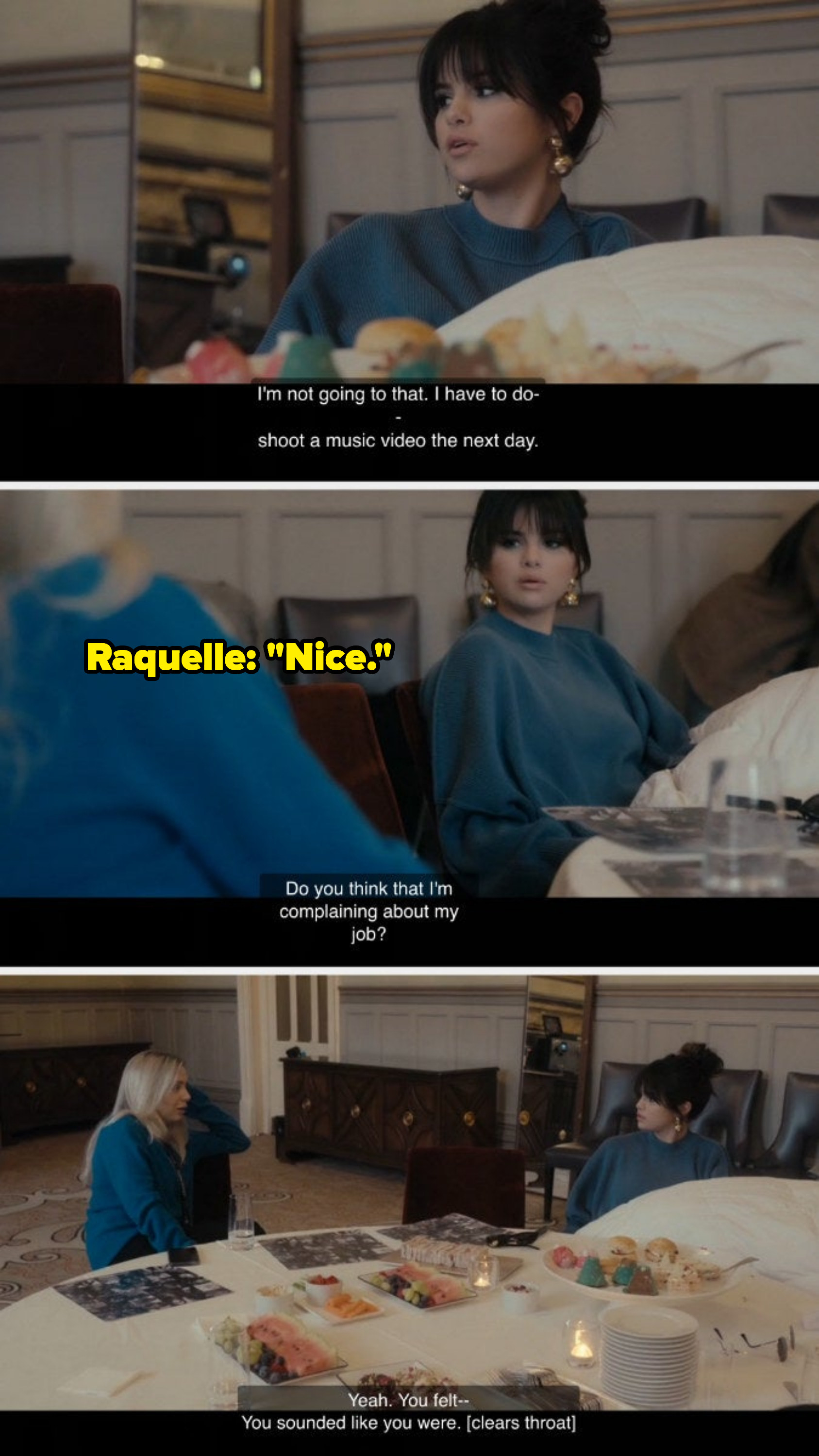 People on Twitter definitely took notice and quickly pointed out that Raquelle might not be giving Selena the support she needs:
However, others defended and even praised Raquelle for her treatment of Selena in the documentary:
In 2019, Selena and Raquelle spoke publicly about their friendship on an episode of Raquelle's Giving Back Generation podcast. In the episode, Selena said, "When we decided to do this, it's because I want there to be more friendships like this. ... I hope what the takeaway from this as well is that we just want — I want to be an example of friendship and what it can look like, and the importance."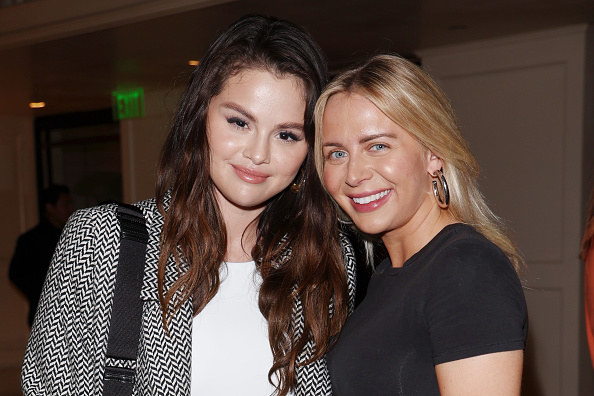 And Raquelle later added, "I want to see more friendships like this. I want to see people embrace qualities like forgiveness, and vulnerability, and authenticity. I just think it's so important."
The National Alliance on Mental Illness helpline is 1-888-950-6264 (NAMI) and provides information and referral services; GoodTherapy.org is an association of mental health professionals from more than 25 countries who support efforts to reduce harm in therapy.