Unfortunately, women have been getting creepy, gross, and downright bizarre messages from men since the dawn of the internet. Don't believe me? Just check out r/creepyPMs and r/niceguys on Reddit. And, judging by these screenshots, it looks like 2023 won't be any different. 🙄 Will we ever know peace???
Warning: This post contains violent, misogynistic language that, unfortunately, many women deal with on a regular basis. It also discusses stalking. Read at your own discretion.

1.
This guy who went from zero to a million real quick:
2.
This guy who pivoted from "will you marry me" to "you will die alone" in a matter of seconds:
3.
This guy who thinks this kind of (terrifying) behavior is okay:
4.
This guy who flipped a switch once the tables were turned:
5.
This guy who seems to think wiping down a table entitles you to someone else's time: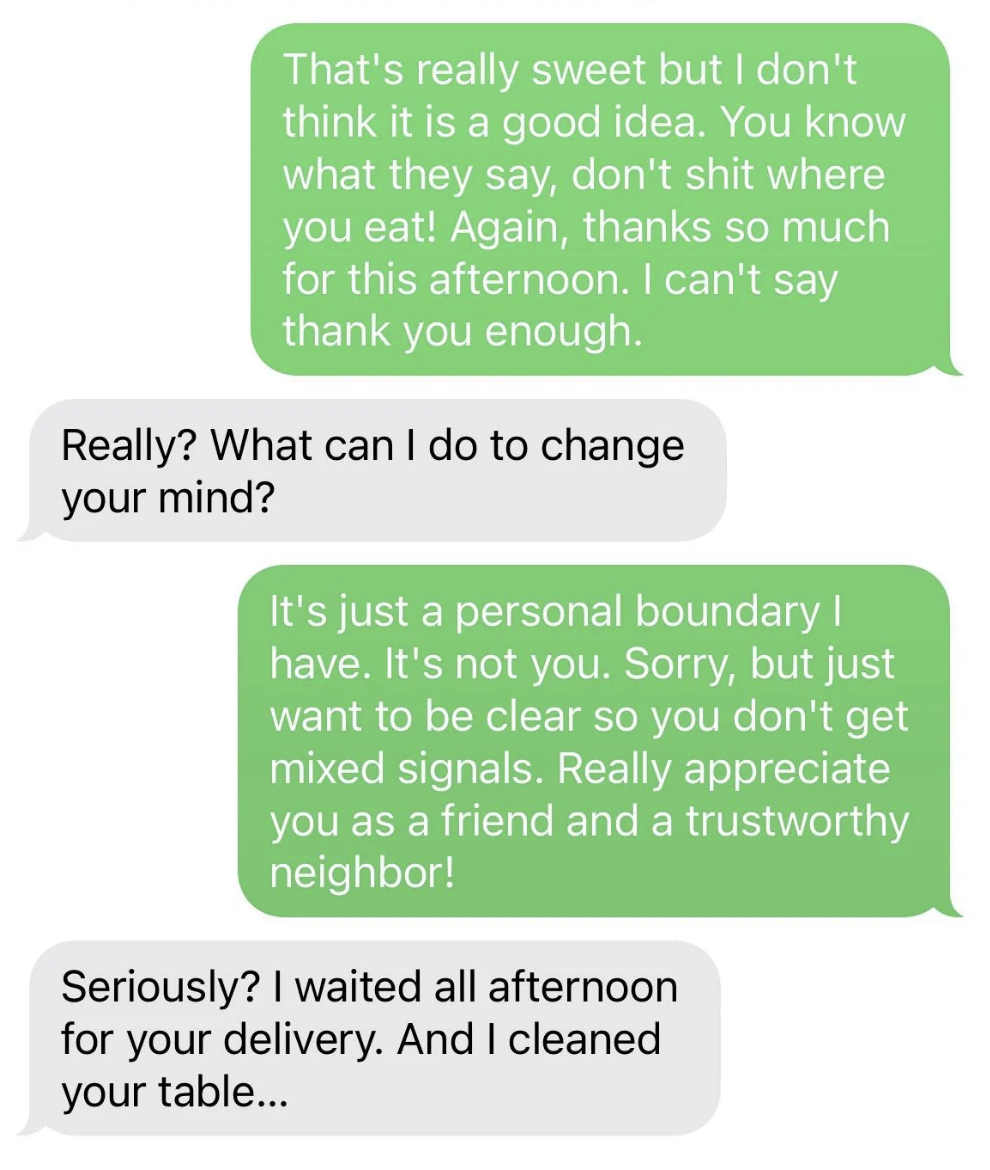 6.
This guy who "doesn't know a single man who isn't a [loving], caring individual" 🙃:
7.
This guy who started with "brilliant woman" and ended with "stupid bitch":
8.
This guy who got no reply and immediately revealed himself: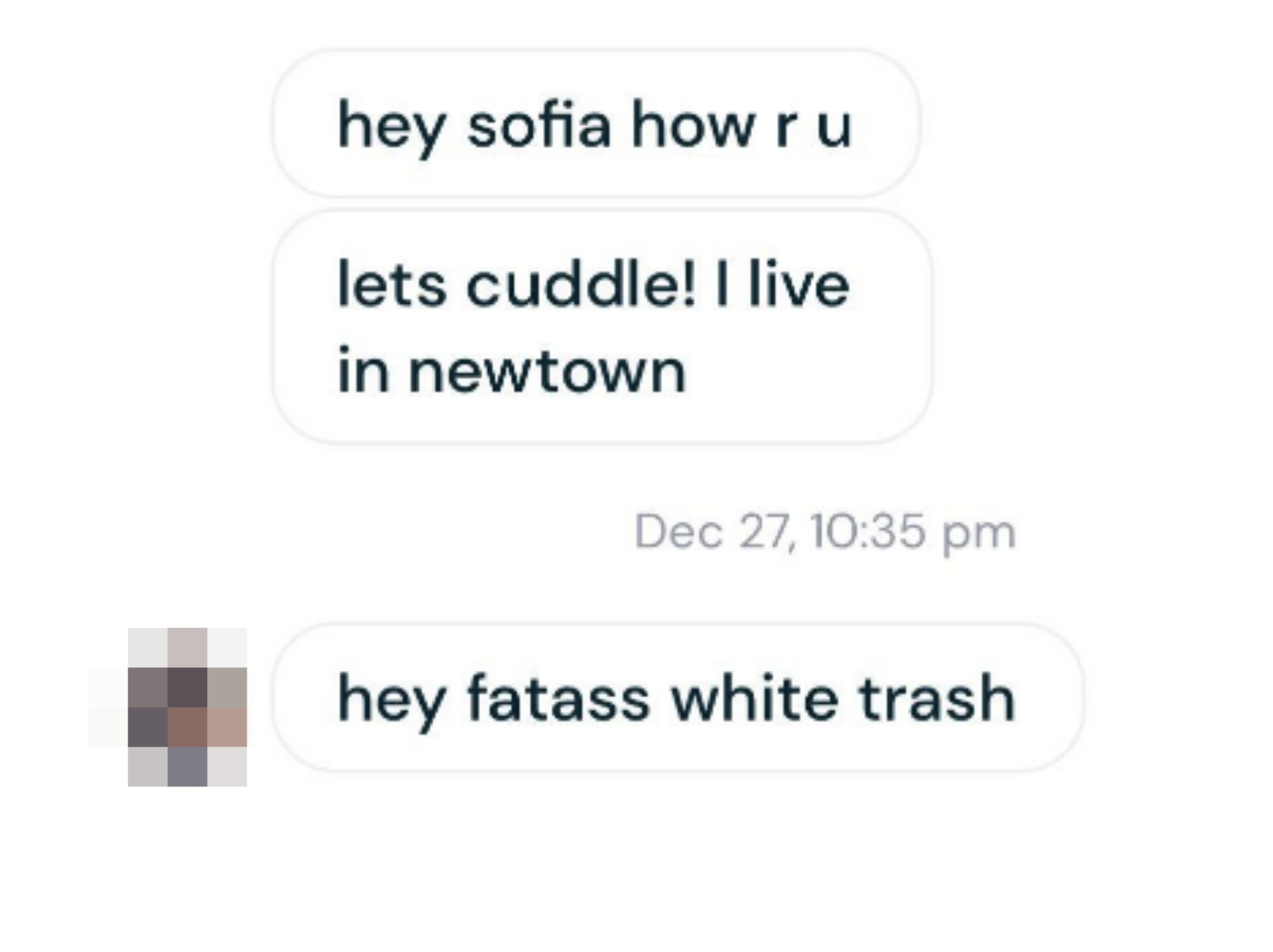 9.
This guy who's a "great boyfriend" but will still proudly cheat on you:
10.
This "nice" guy who saw no issue asking a "weird question":
11.
This guy who really did a great job proving he's not mean:
12.
This guy who sent each and every one of these messages completely unprompted: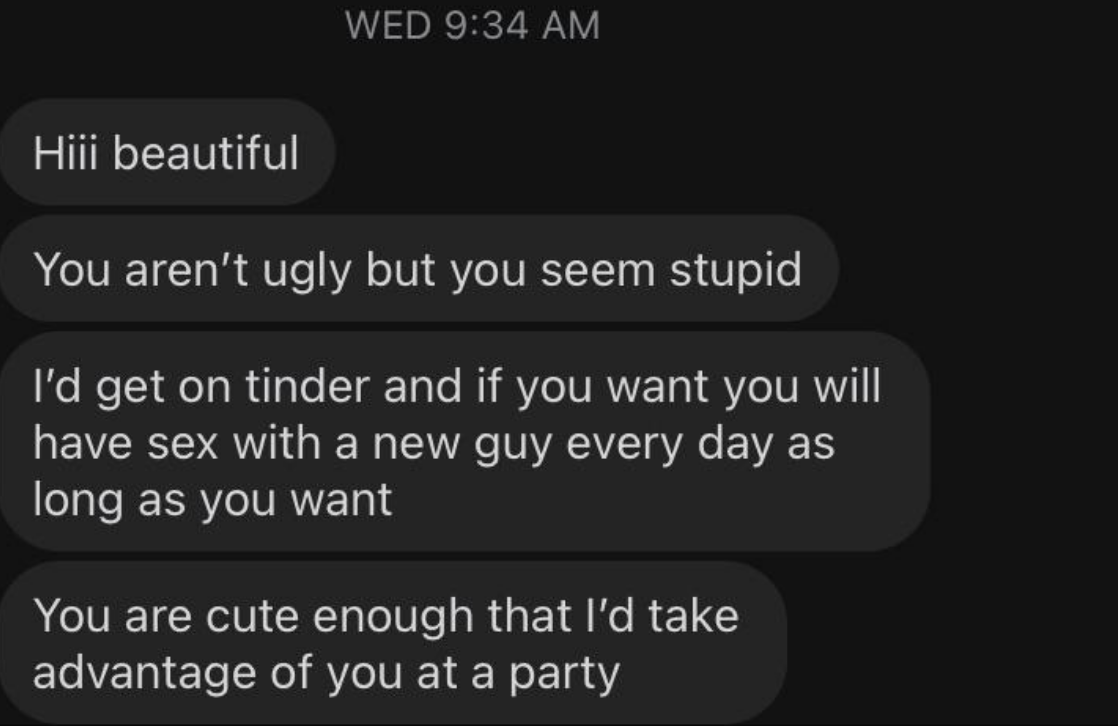 13.
This guy who actually used the word "breed" 🤮:
14.
This guy who flew off the handle the second he got blocked: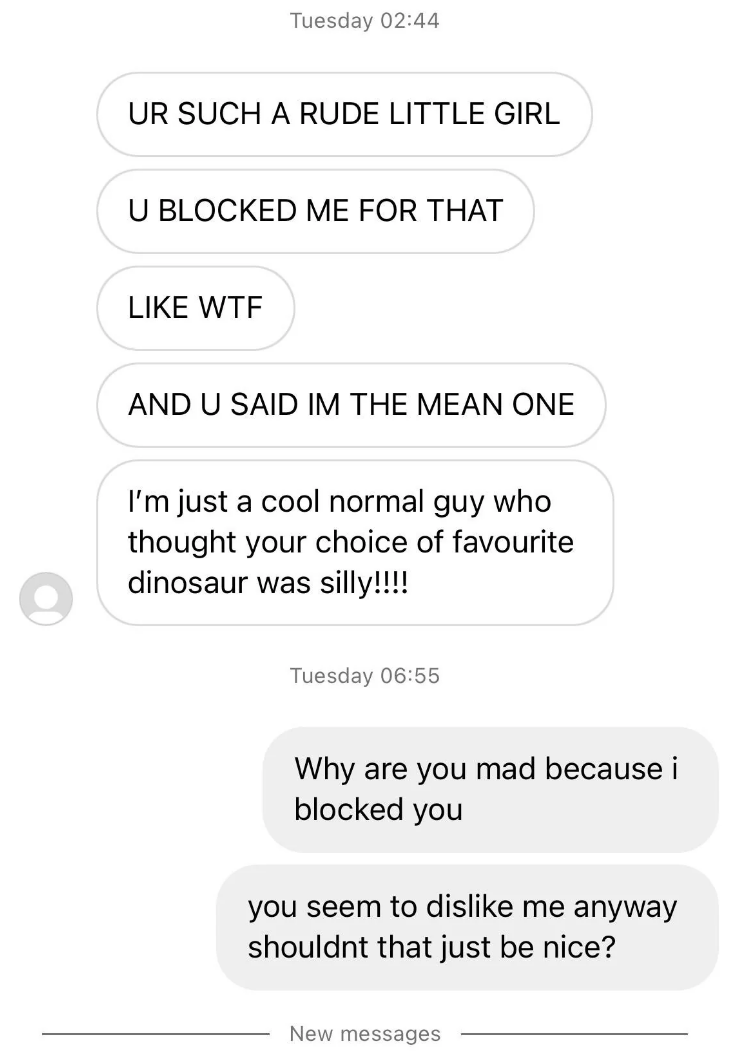 15.
And finally, this guy, who I genuinely have no words for: