The YouTuber MrBeast Is Bringing Together Over 600 YouTubers To Help Plant 20 Million Trees, And I Am So Here For It
#TeamTrees for life!
The popular YouTuber MrBeast is using his platform to raise awareness about climate change and get funds to plant 20 million trees by the end of 2019.
In a video uploaded to his YouTube channel three days ago, MrBeast, aka Jimmy Donaldson, kicked off his #TeamTrees initiative by planting 1,700 trees with the help of some of his 24.9 million subscribers.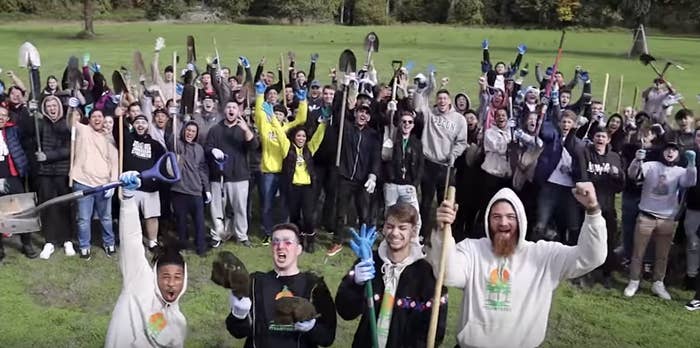 He then explained that he's partnered with the Arbor Day Foundation to raise the rest of the funds to reach their 20 million goal.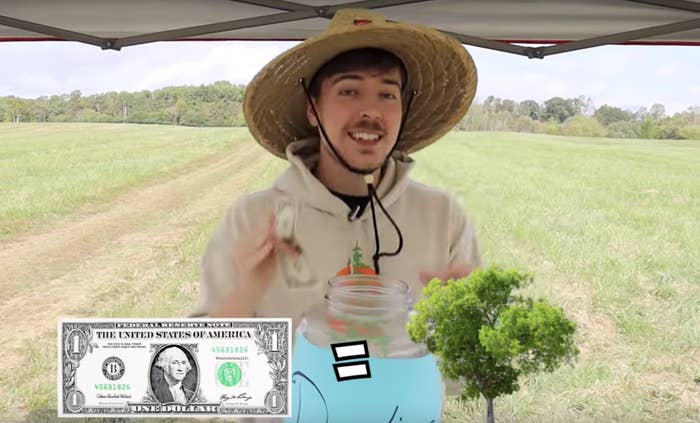 Jimmy has also inspired more than 600 YouTubers to join the cause, posting videos on their own channels to flood the site with awareness using the hashtag #TeamTrees.
Now, $20 million and 20 million trees may seem like a lot, because it is...
...BUT according to MrBeast they've already raised $6 million toward their goal!!!
I'm sorry, but if that's not inspiring, I don't know what is.
Shout out to MrBeast for using his YouTube powers for good and trying to bring about positive change when our planet is literally dying.