Hi, I'm Shelby. And although you probably can't tell from the photo below, I do in fact have eyelashes.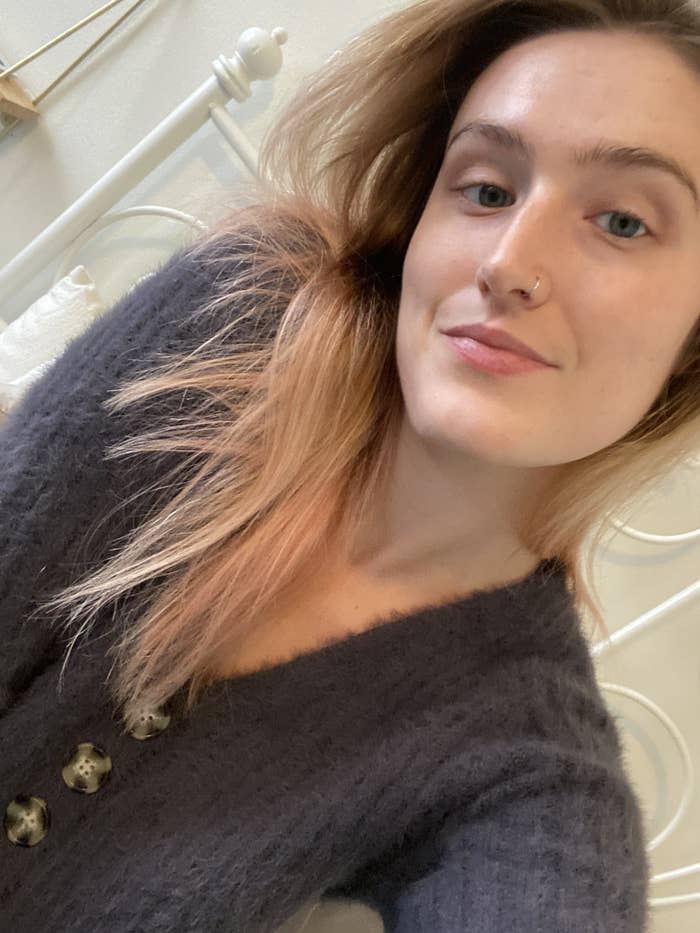 My eyelashes are decently long, but basically invisible. As in, you could use my eyelashes to make the Invisibility Cloak from Harry Potter. They're also a little sparse. I've tried LOTS of different mascaras to try to give my lashes the extra oomph they often need — expensive, drugstore, cult-favorite, clean beauty, everything — and TBH, none of them have ever been my favorite.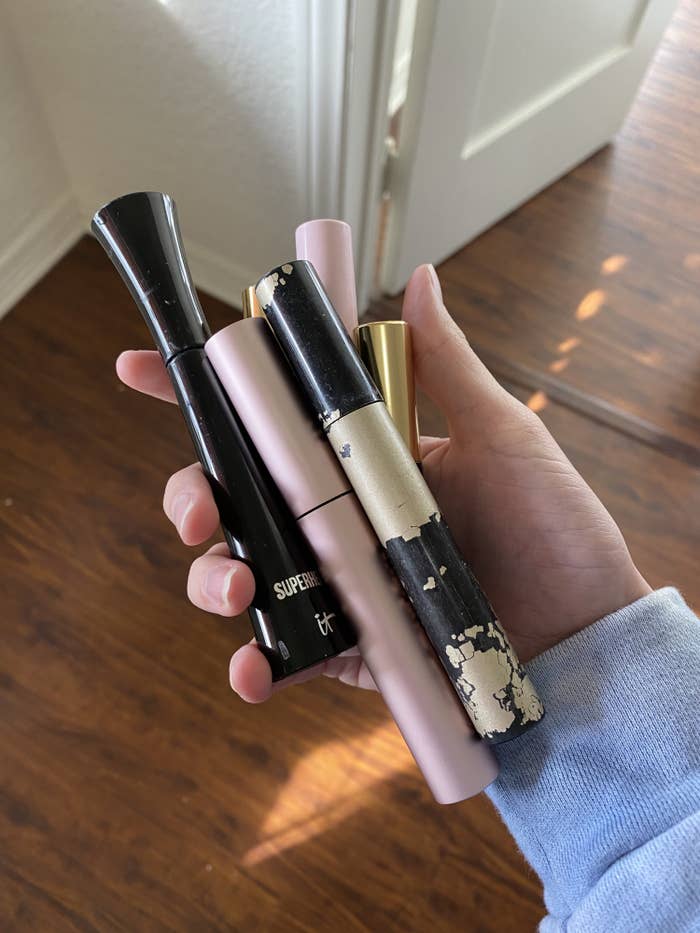 Cut to me scrolling on TikTok like I do at least once a day, and I saw that everyone is losing their mind over the Maybelline Lash Sensational Sky High Mascara. From what I can tell, it all started when TikTok user @jessica.ied_ reviewed the mascara and showed off her results. It says in the video that she's a #maybellinepartner, so it makes sense that she would give the mascara a positive review.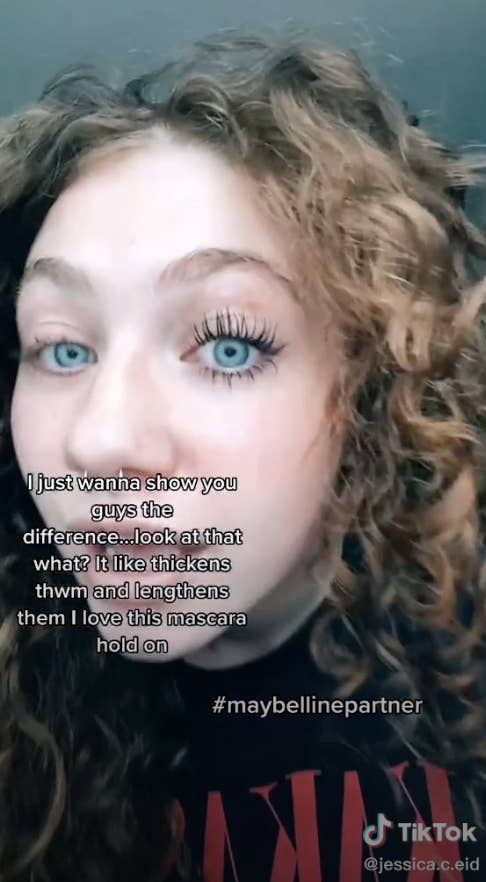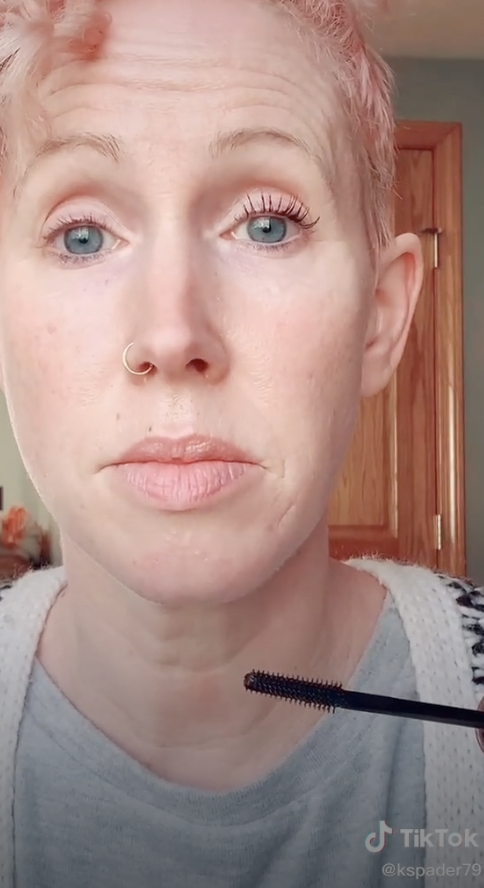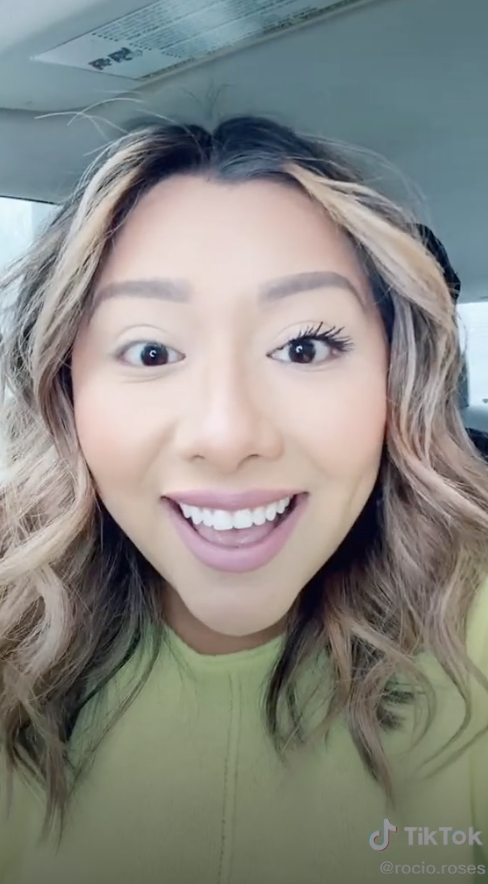 #skyhighmascara currently has over 74 million views on TikTok, so people are REALLY loving this stuff. I decided, as someone who's pretty hyper-critical of mascaras, to try it out for myself and see if it could actually make my lashes touch the heavens like everyone says.
For reference, here's what my lashes looked like before applying the mascara: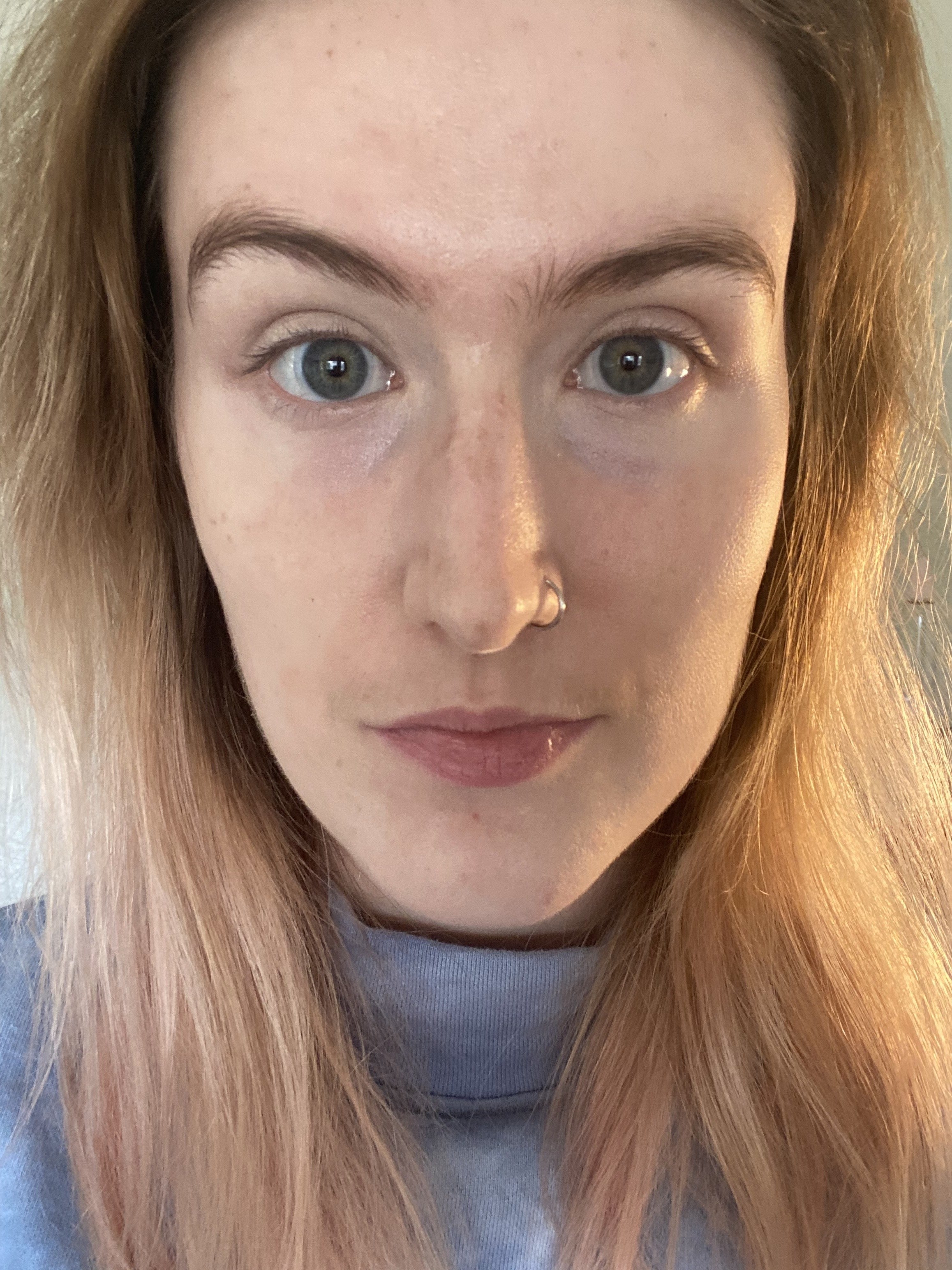 And here's a closeup, just for good measure.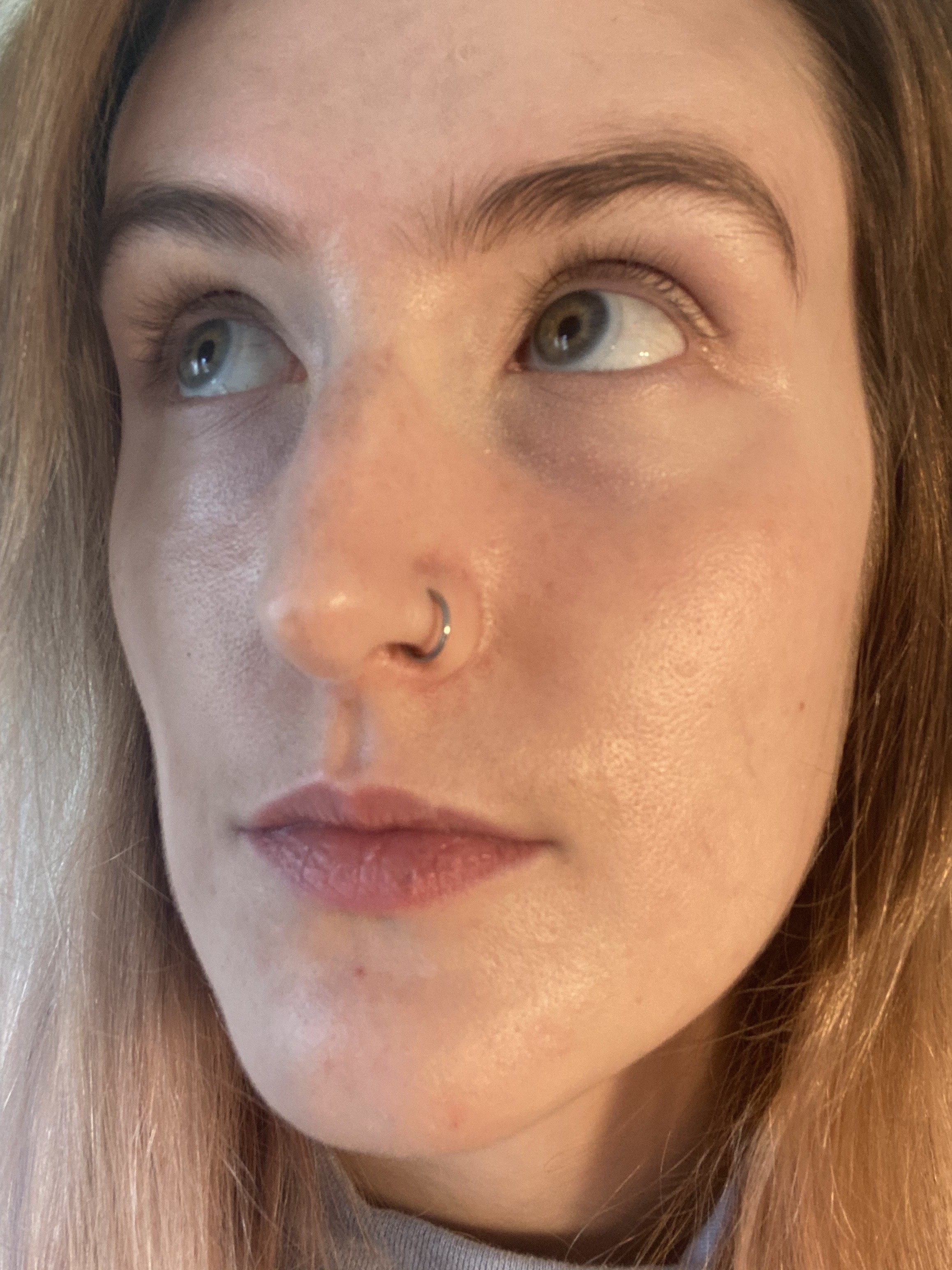 First things first, I absolutely loved the packaging. It felt very ~chic ~ and made me feel like I was using an expensive mascara, even though it was drugstore. But I've tried enough of these bad boys to know that good packaging doesn't automatically mean a good product.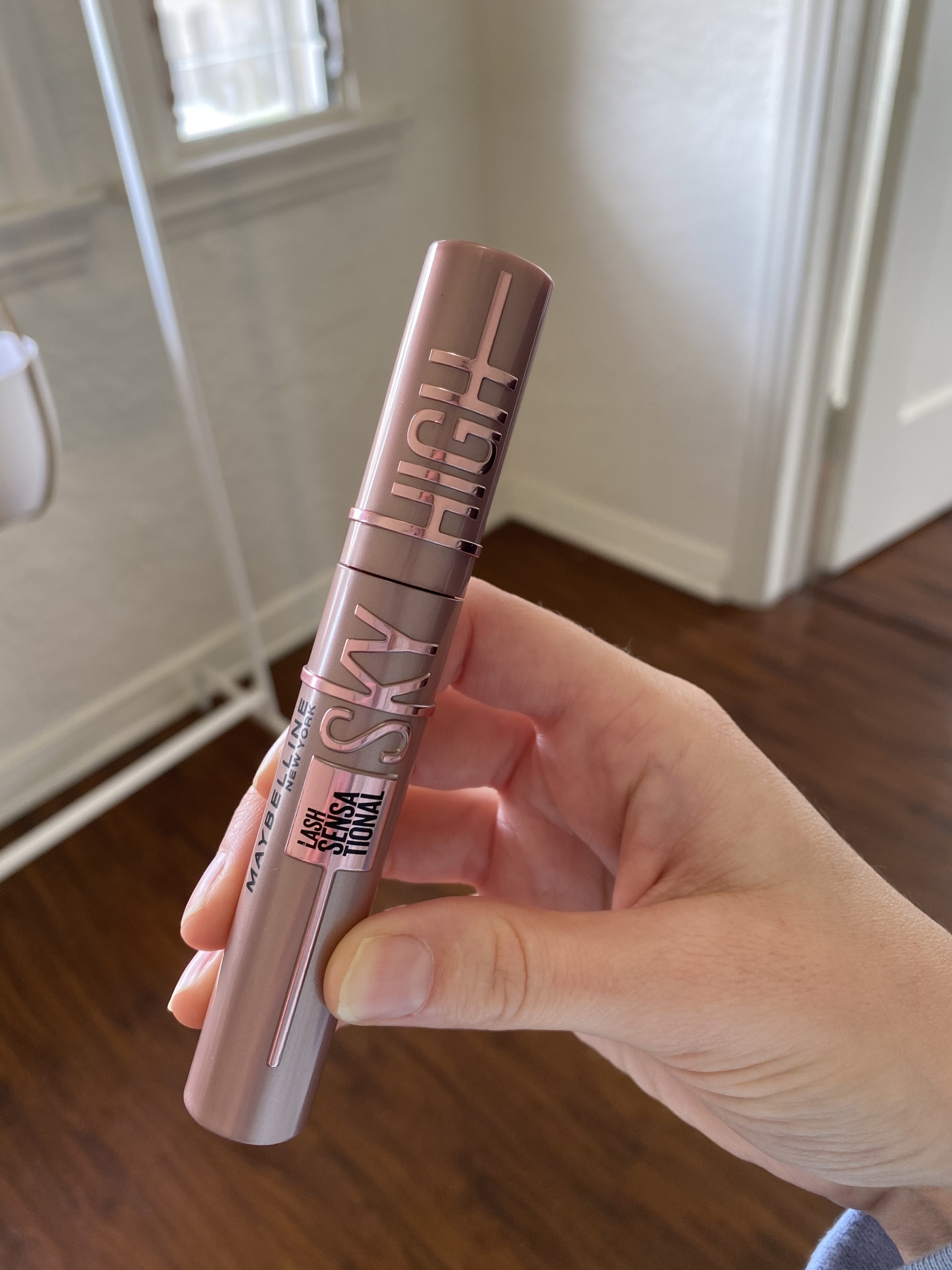 When I took the wand out of the tube, I was pleasantly surprised by how smooth the formula felt. The brush was plastic and pretty small, which I didn't love. I usually prefer a thicker, fiber-bristled brush, but according to the packaging, the brush is "custom flex" and "grips and extends every lash." I guess we'd see about that!
Since most of the TikToks I'd seen applied three coats, I decided to do the same thing. On the first coat, I was surprised that I could already see a pretty sizable difference! There was already a lot of length and the formula didn't seem to clump on my lashes at all, something I usually have issues with.
Here's one coat on my left eye vs. no coats on my right eye: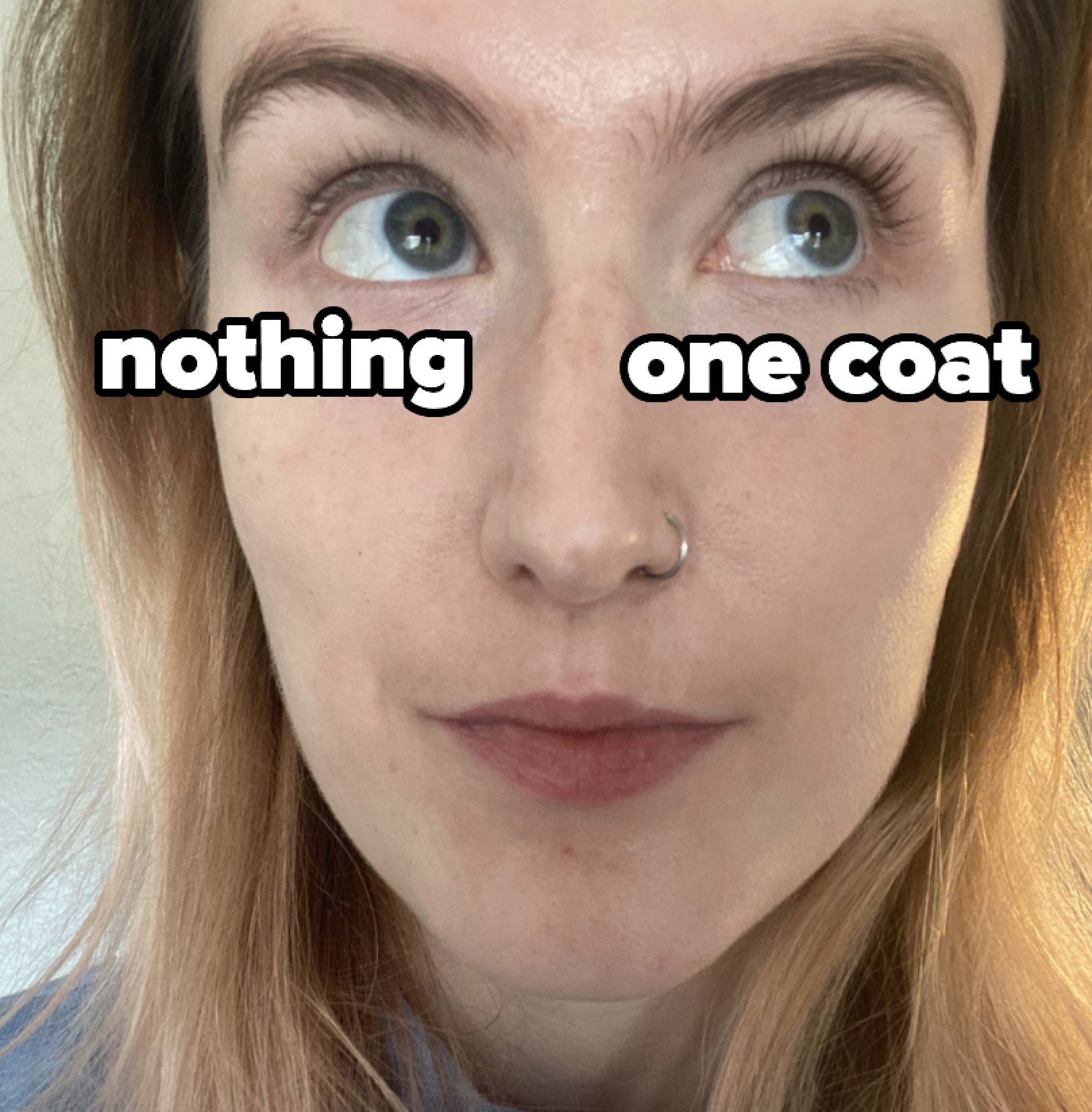 On the second coat, my lashes seemed to get EVEN LONGER. I started to get pretty excited, but still thought they lacked volume, something I always look for in a mascara.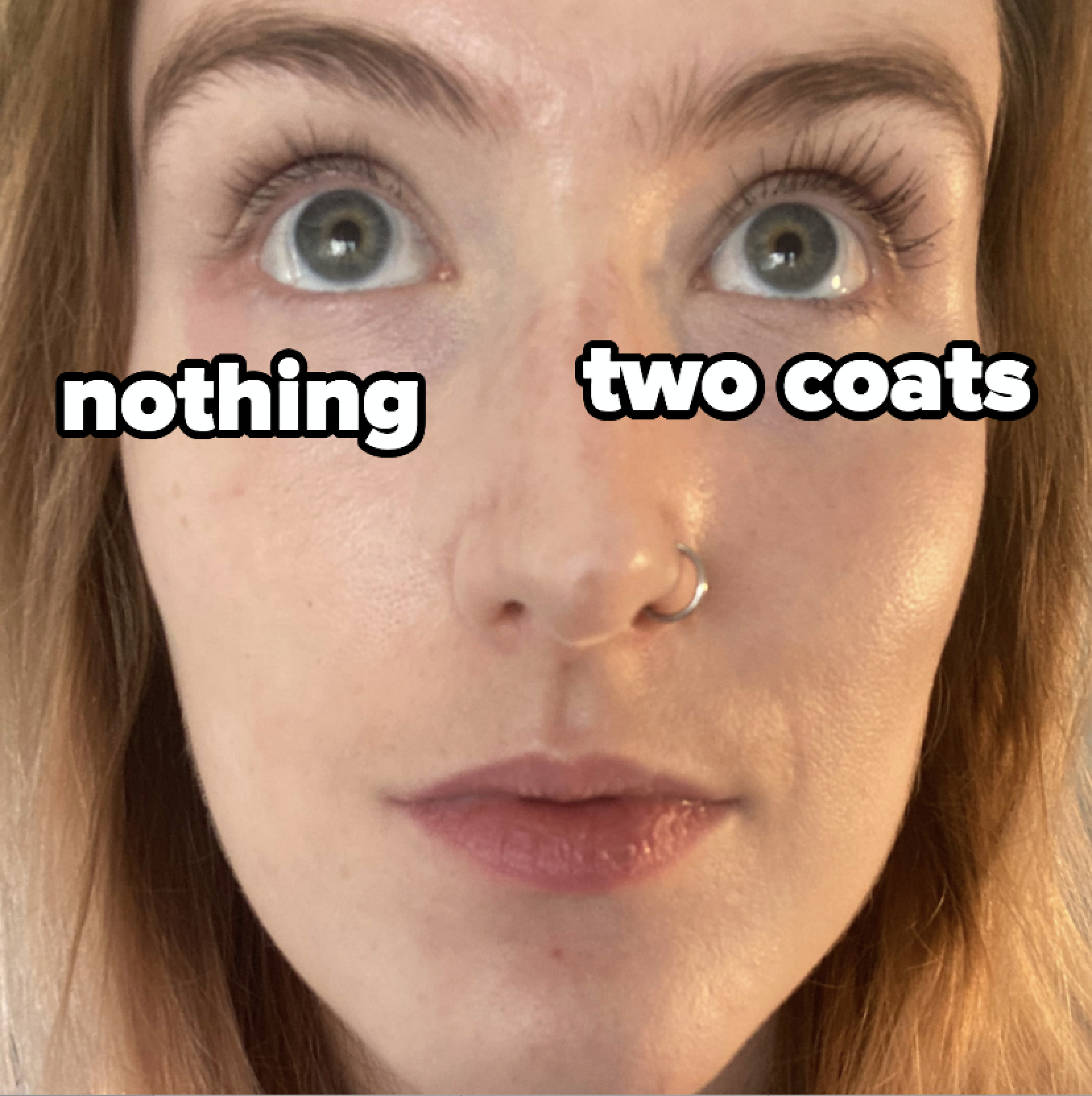 When I applied the third coat, the brush started to catch on my lashes and create clumps, so it seemed like three coats is probably the max for this mascara.
Here's three coats vs. no coats:
And here's my lashes before and after applying three coats to both eyes!
Not gonna lie, I was floored by the length this mascara was able to achieve! When I looked up, I could feel my eyelashes touch my brow bone (!!!), which — to me — means that a mascara is doing its job. However, I don't think the Sky High really delivered on volume, which was a little disappointing. I guess the search for the perfect volumizing mascara continues. *Sigh*
Overall, I was pretty impressed! My eyelashes might not have looked quite as wild as the TikToks, but that may have been due to my own lash limitations. Gotta keep those expectations in check, am I right? The Maybelline Sky High Mascara seems like a great drugstore option for those looking to make their lashes touch god on a budget.*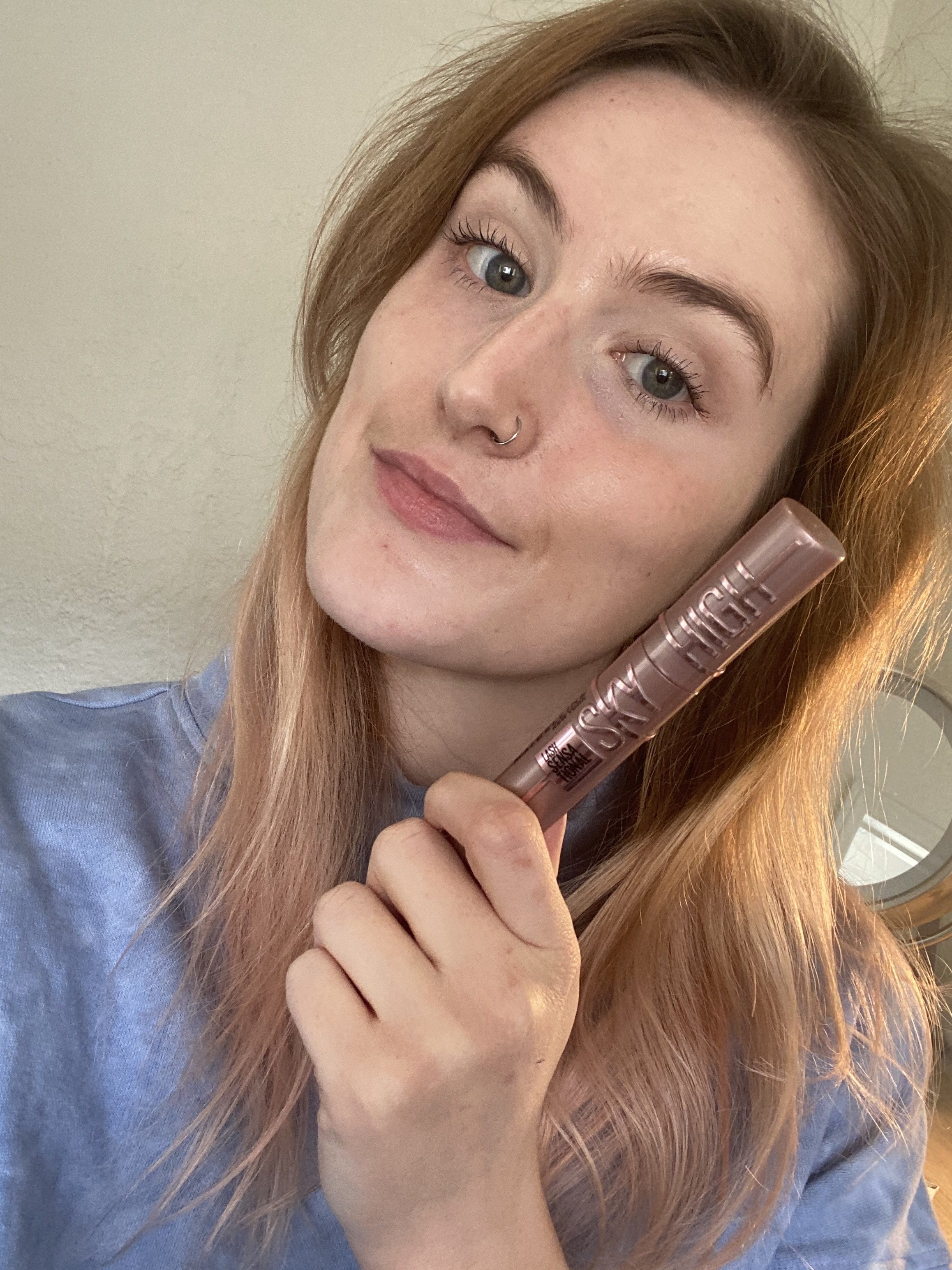 You can get the Maybelline Sky High from Amazon for $8.99+
Maybelline sent this mascara for free, but I was under no obligation to review it. All opinions are my own.