In case you didn't know, Lorde (finally) has a new album coming out called Solar Power. Stream it on Aug. 20.
BUT that's not why we're here. We're here because throughout the entire interview, Lorde was eating probably the hottest wings on the planet, and for her, the heat was pretty much...no big deal?!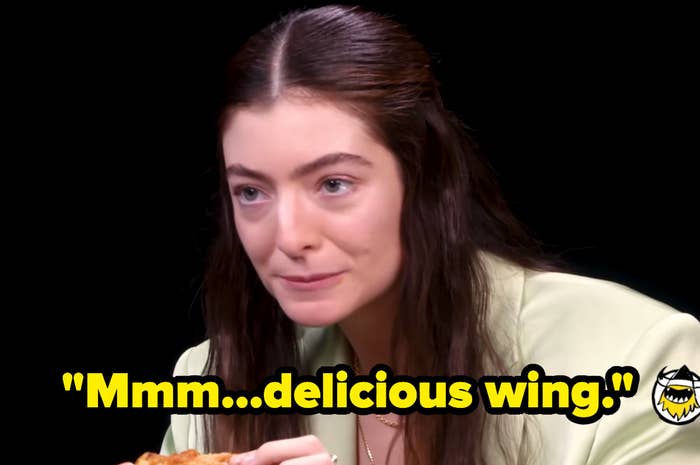 Like, for reference, this is how other celebs have reacted to eating these wings:
And this was pretty much Lorde the whole time: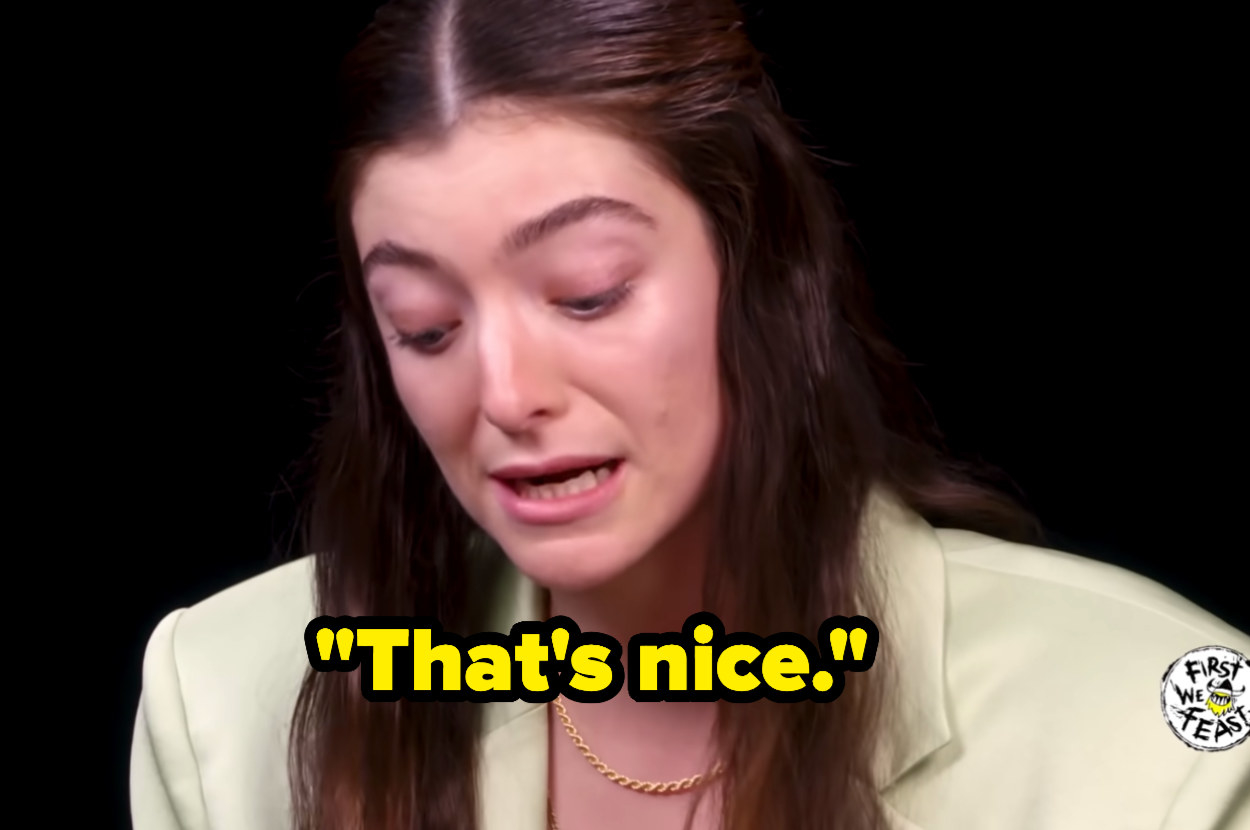 She even DOUBLE-BIT most of her wings.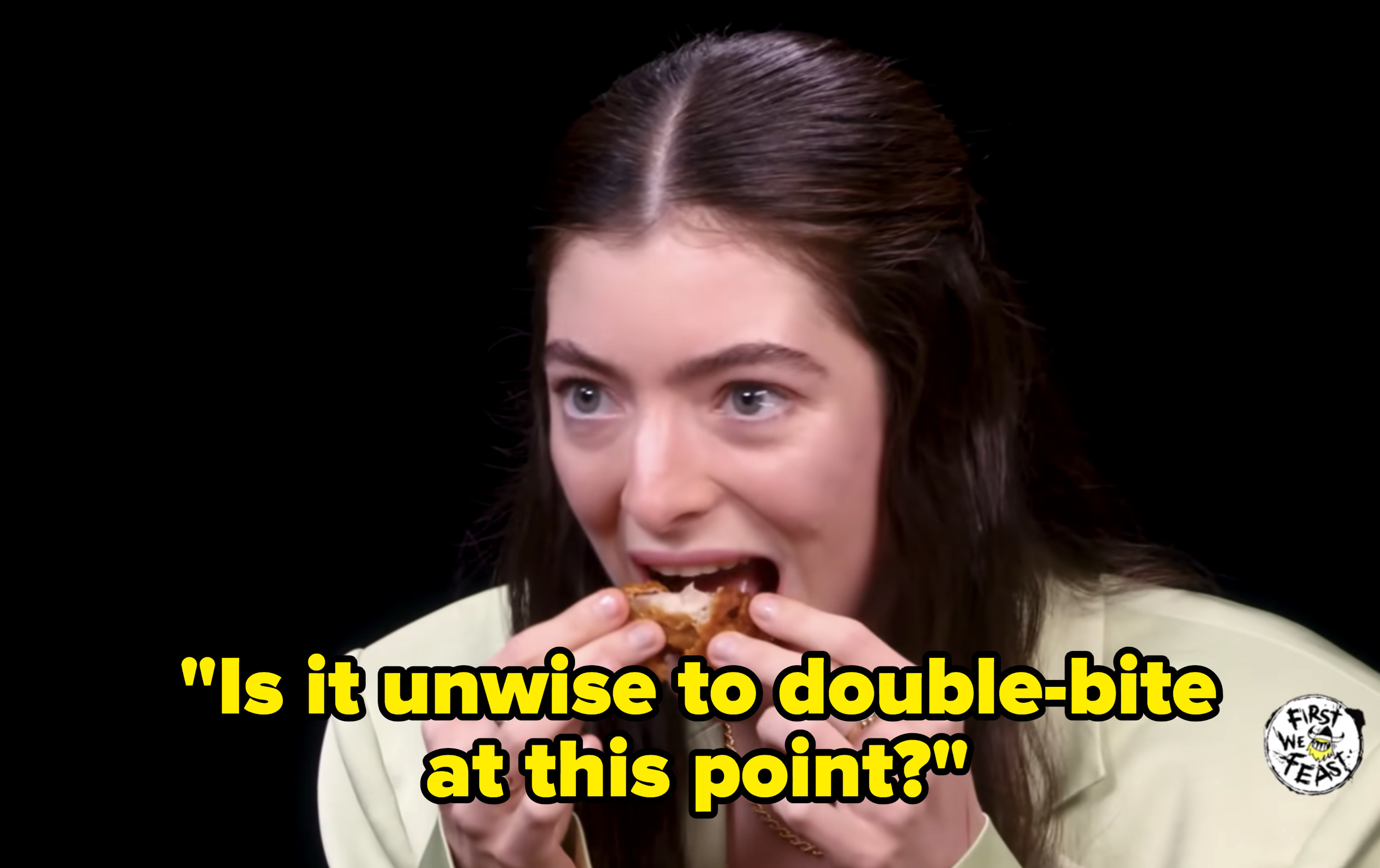 And when it came time for the "last dab" portion of the interview, Lorde dabbed so much extra hot sauce on her wing, I honestly thought she might die.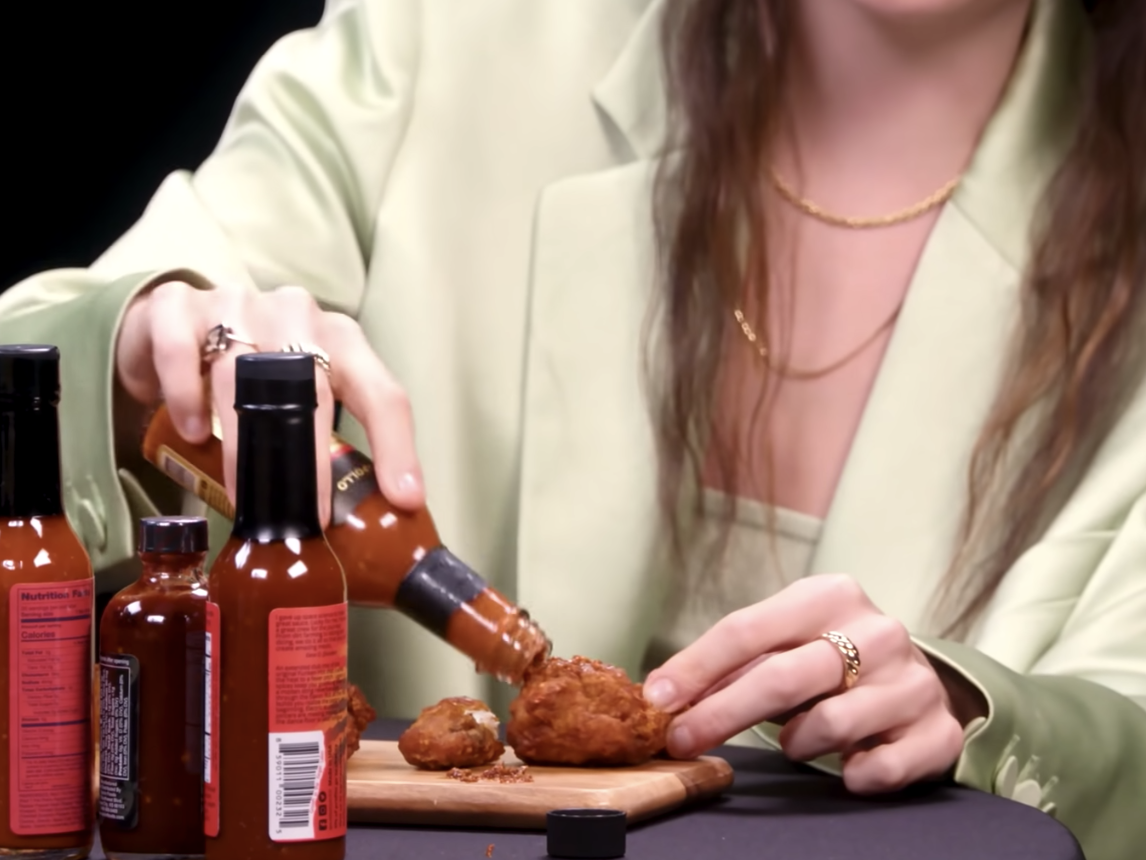 But, of course, she was fine.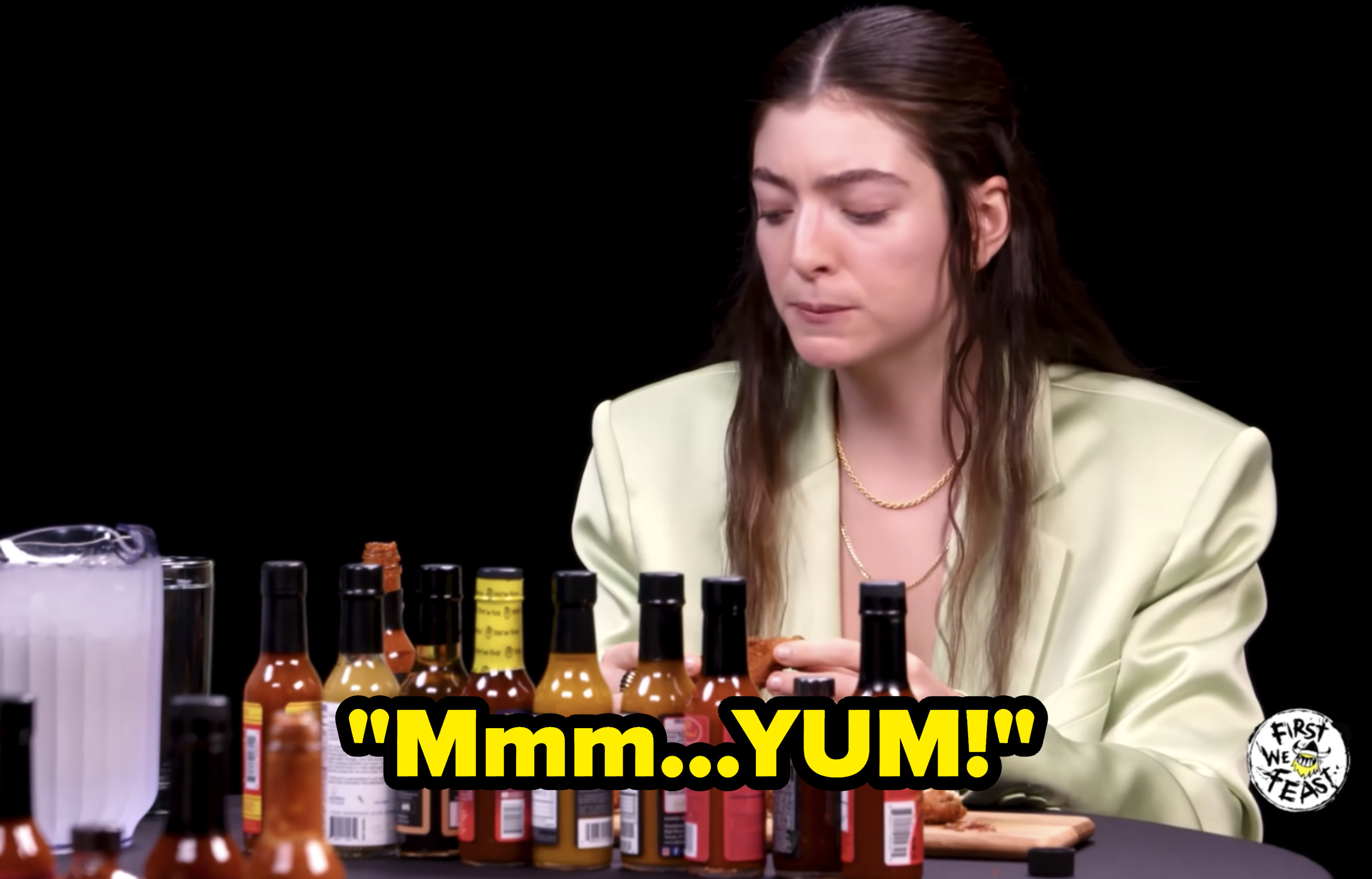 People on Twitter couldn't get over how Lorde handled the heat, and tbh, neither could I:
In conclusion: