Hilary Duff has opened up about her struggles to help her 7-year-old son, Luca, with his homework.
In a candid Instagram post, she wrote, "Homework is already no joke in 2nd grade. [...] I am left scratching my head alll the time looking at his homework and I'm terrified for next year!"
"I stopped going to 'real' school in third grade so I'm actually doomed."
Many of her followers chimed in in the comments to let her know she is definitely not alone.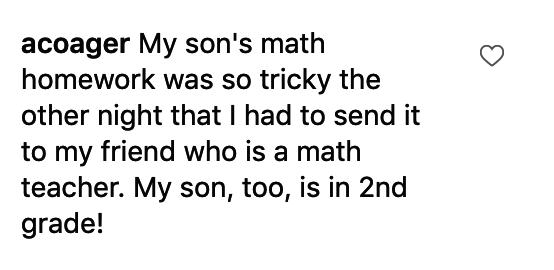 Hilary's always been very open about her experiences with motherhood, including feelings of inadequacy and the hilarity that comes with raising two children.
Thanks for keeping it real, Hilary, and keep on being a kickass mom!