I'm pretty sure I speak for dog owners everywhere when I say that clipping their nails can be a torturous affair.
However, we may have found a solution thanks to Lindsey Shelton, a 27-year-old ICU travel nurse. She shared this TikTok of a DIY hack she came up with to trim her dogs' nails, and I've gotta say, it's pretty amazing!
As we can see, Lindsey wraps saran wrap around her forehead and then uses a spoon to smear peanut butter onto the saran wrap.
Next, she uses her peanut butter forehead to distract her pup while she clips his nails with ease!!! Pretty genius, indeed.
Lindsey told BuzzFeed this was her first time ever trying the peanut butter forehead hack. "And it'll be used from here on out! Quarantine has me doing all kinds of silly things."
She currently has two dogs and said the method was pretty much a success for both. Schmidt, the pupper in the video, let her clip all of his nails. And Murphy, who Lindsey says is much more difficult, let her clip three. Pretty good odds, if you ask me!
According to Lindsey, the response has been "overwhelmingly positive," and the comments don't lie.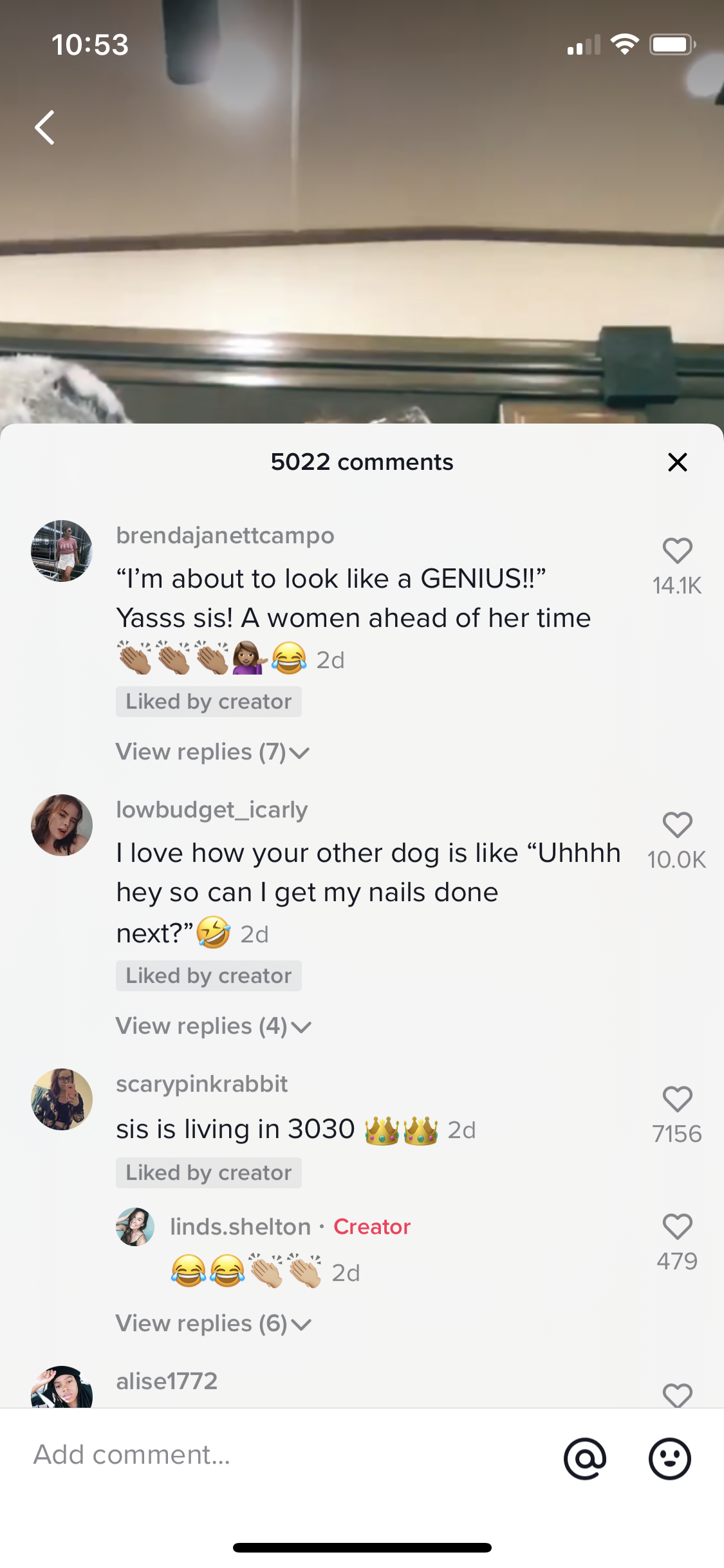 "I hope people view my other TikTok videos and learn about fostering animals in need! That's the main reason I made my TikTok." She'd also like to encourage others to look at their local animal shelters and rescues to foster cats and dogs if they're currently able to do so. Which, yes. So much yes.
Lindsey, thanks for being such an awesome dog mama and for showing us the light. BRB, about to go stock up on peanut butter and saran wrap!