We asked members of the BuzzFeed Community who used to be in a cult to share their secrets and stories about the experience. Here are the wildest and most chilling responses:
Warning: Submissions include topics of suicide, sexual abuse, gaslighting, verbal abuse, and rape.
1.
This cult that encouraged incest:
"I was in the Kingston cult. It was awful but I didn't really understand how bad it was until I turned 16. My mother was my father's second wife and also his cousin. When I was 16, my father gave me a list of men I could marry, and in that list were three of my cousins, one of my uncles, and two men twice my age. I escaped with my sister when I was 18 and when she was 20. I'm now married to a woman with two wonderful kids."
—Anonymous
2.
This cult that believed the world was going to end 10 years ago:
"I was in the Family Radio cult that believed the world was going to end May 21, 2011. They believed they could predict the end of the world using fake numerology in the Bible. My dad was the main believer and when the time came, he stockpiled a bunch of food and medicine, and built a temp wall around our house because he thought the rapture would cause chaos. I stayed in my dorm on May 21 and my mom and brother stayed at a hotel. Thankfully it all passed, but my dad still clings a little to those old beliefs."
3.
This cult that controlled how its members dressed, where they went, and who they married:
"I was in a religious cult for about three years. Three months in, I started to learn all the 'rules': You couldn't wear dark makeup, nail polish, or clothes; couldn't go to the movies or bowling alley; couldn't have babies because the end of times was near in supposedly 13 years; couldn't travel, move out, buy a car or house, or GET MARRIED without approval from the ministers."
—Anonymous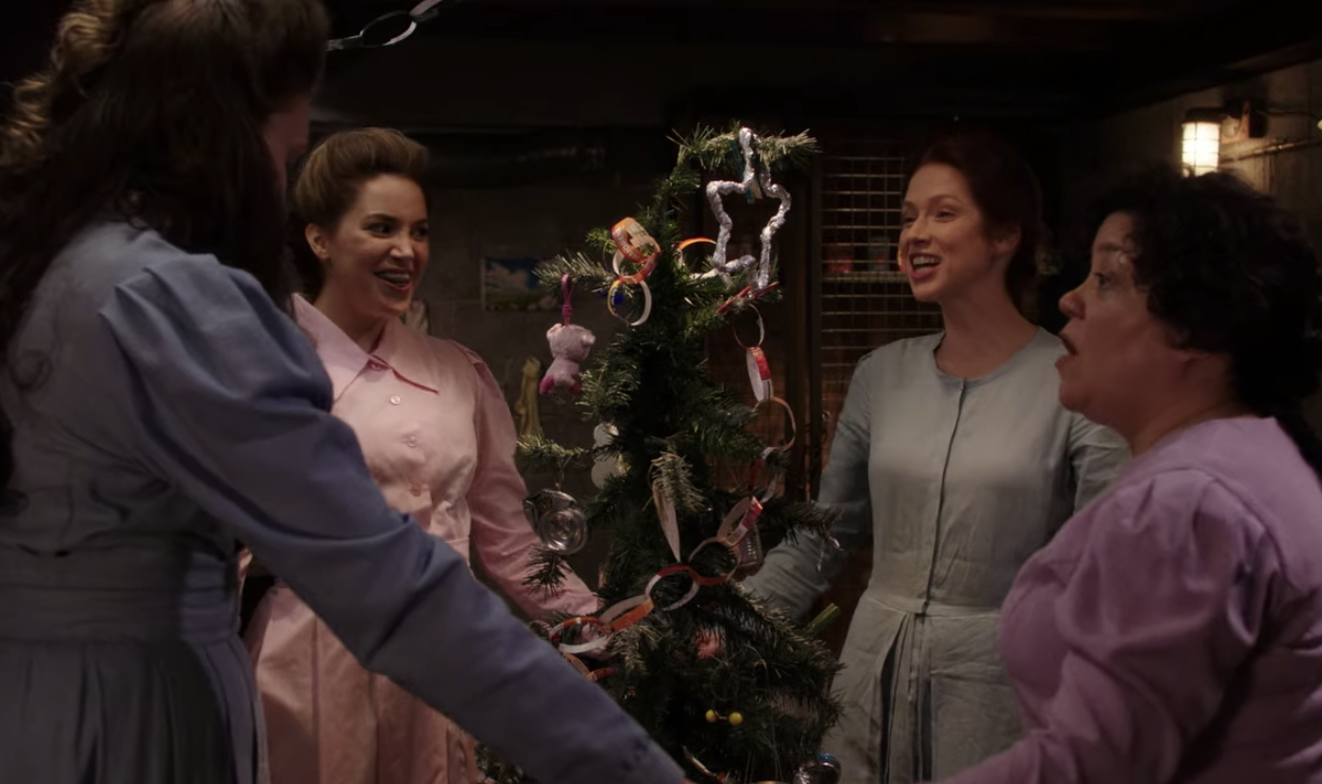 4.
This cult that had its members spy on each other so the leader could have eyes on everyone:
"I joined a cult without knowing it when I was 18. They called themselves a 'living community' at the time. The leader barely showed his face until I joined. I was recruited by other people. But as soon as I moved in, he took a 'special interest' in me. The other members would spy on the few parts of my life that he wasn't a part of and tell him everything."
—Anonymous
5.
This cult that discouraged its members from seeking medical care:
"They said, 'Don't go to the doctor, God will heal you,' or 'God wants you to have that sickness.' Tell that to the undiagnosed schizophrenic guy who killed himself or the epileptic woman who couldn't take her meds."
6.
This cult that had people quit their jobs and sell their homes in anticipation of the end of the world:
"I was born into a cult, and so were my parents. We were taught that we were the only ones in the world who would be saved (though later they took that back), and were all homeschooled and attended the church's vocational school from the age of 8. In the '70s, the church predicted the end of the world and several people sold their homes and quit their jobs in preparation for the end. The preacher used to go to peoples' homes to search them for computers and TVs. Everyone would work for businesses that were owned by church members and the preacher. I left at 17 years old, but it's still operating today and has been since the 1800s."
—Anonymous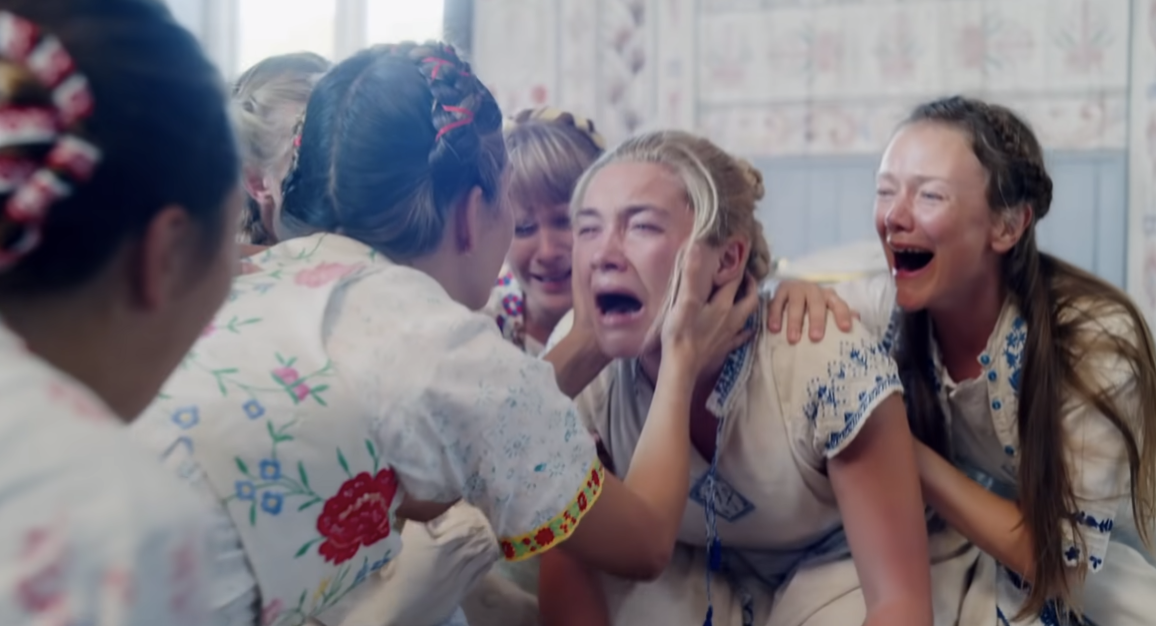 7.
This cult that was run by someone's actual grandma:
"I was born into a cult. My paternal grandmother was the leader. We all lived in the same neighborhood, with members living communally in four homes in the same subdivision. My grandma did the typical splitting up of families, taking the assets of members, gaslighting, and memory-planting. She controlled what they ate, how they dressed, and how they wore their hair. She liked to keep the women overweight so they wouldn't act vain or try to attract men. Sex was absolutely forbidden in any way, including with spouses or masturbation.
Members were denied access to proper healthcare at times and were told their illness was the devil. My grandma even spent a few weeks in jail in her nineties for obstructing justice and gained heaps of new followers via her fellow inmates. She's since passed away but it's still going. Members have now reconnected with their families a little and dress nicely and take care of their health, but they're still very immersed in the doctrine. My grandma was equal parts terrifying dictator and the sweet grandma who made us mac 'n' cheese and told us to ignore our fun-policing parents, baked apple pies, and read to us before bed. I'm shocked there's never been a documentary about her. She was wild."
—Anonymous
8.
This cult that had its followers drop out of school and throw out all of their possessions:
"My mom was abused by her family growing up; so when she stumbled upon a cult that promised to be a family to her in college in the '70s, she was sunk. They convinced her to drop out of school (when she was only a few credits away from her nursing degree), throw away all possessions that connected to her life before the cult, and change her diet. They also convinced her of the usual 'we're the only one's who'll love you, you belong here, the rest of the world is dangerous' propaganda. She claims she got out when their talking-in-tongues schtick weirded her out enough to leave."
—Anonymous
9.
This cult that controlled nearly every aspect of its followers' lives:
"The majority of members lived in one of the bishop's many properties, and all members had to attend church services Monday–Friday, twice on Sunday, and once every third Saturday. If you missed a service, church members showed up at your house. You would be publicly embarrassed and made to repent in front of the entire congregation for any wrongdoings. Clothing was controlled, friendships were controlled (no friendships or relationships outside the church), and your appearance as a whole was controlled. If your spouse or child left the cult, you had to excommunicate them. Sexual abuse of minors was very common and swept under the rug. The bishop died a few years back, and thankfully about 80% of the members fled."
—Anonymous
10.
This cult that made its members run drills in an actual bomb shelter:
"I was born and grew up in a cult called Church Universal and Triumphant. The guiding principles were based on a lot of new age philosophies and mysticism combined with portions of just about all other organized religions, but it became heavily doomsday-based and very controlling. We were made to have practice drills in our communal bomb shelter; be ever vigilant to the threat of nuclear war and the evils of the world; and could only eat approved foods (no sugar or anything processed), wear approved clothing (no red or black allowed), and listen to approved music (nothing with a beat)."
—Anonymous
11.
This cult that assigned its followers partners:
"We were assigned 'spouses' and were taught very legalistic doctrines and beliefs that we weren't allowed to question. As a result, I had a quarter-life crisis and questioned everything I had ever been taught. That experience taught me to ask questions first and speak up when something doesn't feel right."
—Anonymous
12.
This cult that heavily controlled women but let the male followers do as they pleased:
"Women were told what we could and couldn't wear — no braids, only skirts below the knee, no sweatpants (even when working out or sleeping), no haircuts, no makeup — because all of this could tempt the married and unmarried men to lust. Men were able to lead, wear what they wanted, do what they wanted, and control their wives. We were all emotionally manipulated into starving ourselves, yelled at into submission, and verbally abused if we spoke out against the church's teachings."
—Anonymous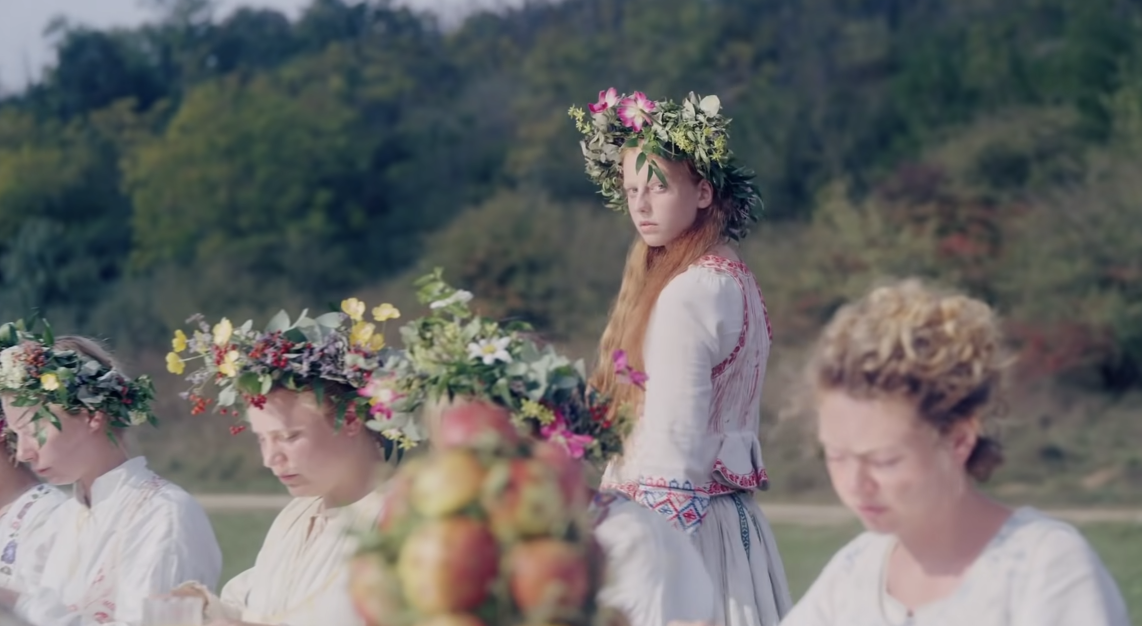 13.
This cult that wouldn't let its followers own private property:
"Not me, but my mom and older sister were in a cult in the '70s. My mom had [my sister] at 16 and didn't have any support. She made friends with a group of hippies that lived in a small town in Kentucky, so the cult took them in and made them feel like they had some sort of familial support. It wasn't necessarily religious but they did ayahuasca and often fasted for days at a time. They had individual, tiny homes made of plaster, but made all meals and bathed in a much-bigger main house. They smoked marijuana but were adamantly against tobacco, so much so that a man smoked a pipe and was made to leave the compound. My mom decided to leave when they wanted her to sign over some property that she had inherited. Owning anything privately was against the rules."
14.
This cult that disguised itself as "self-help" but was actually a faction of NXIVM:
"I did a couple of the Jness 'workshops' and was a half-ass member for about a year. For those who don't know, Jness is the women's group of NXIVM. I even had Allison Mack (as well as a couple others) as a 'mentor' of sorts. We'd Skype. I didn't really get super involved outside of Skype-ing and being on the newsletter, but one of my close friends became heavily involved and even moved out to Albany and worked directly with Allison. They're doing very well now, all things considered."
15.
This cult that used its members' struggles against them:
"The leaders would force members to give 'testimonies,' which were basically about how a bible passage related to your own life. However, this was used to shame behavior they found unfavorable. For example, one person was made to detail his struggles with gay porn in front of the whole group. There was a real pressure to pick yourself apart and tell everyone what a terrible Christian you were."
—Anonymous
16.
And this cult that forced underage members to marry men more than twice their age:
"I got out about two years ago, but my family was polygamist and I was forced into a marriage at 12 years old to a 31-year-old man. He forced me to have two kids; and at the time, I was told it was my duty and calling from God, so I didn't think it was wrong or bad. I had no friends. I had six moms and four sister wives living in a house with me, and we had a total of 57 kids among us all. I was able to escape, but I still look back on it as the worst and most disturbing life one could imagine."
Submissions have been edited for length/clarity.
Do you have any secrets or stories about being in a cult? Share them in the comments below.