Hi, we're Shelby and Daniella. We both enjoy staying active and fit, but we also like to spend hours on end scrolling through TikTok while hardly leaving the couch.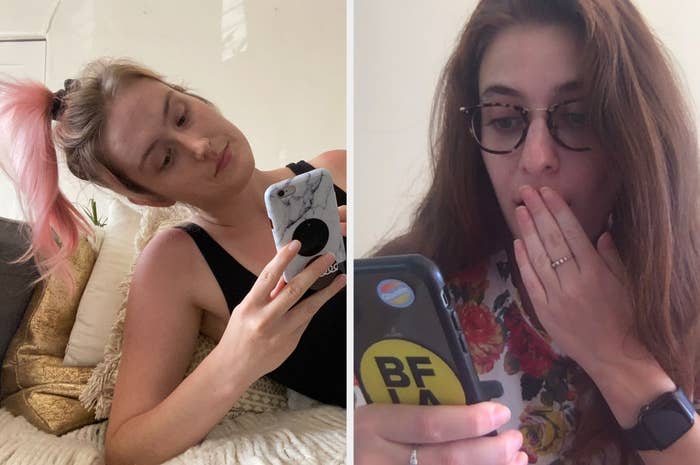 And in our endless scrolling, we started to notice lots of TikToks dedicated to a woman named Chloe Ting, a YouTuber and fitness influencer. People on the app LOVE her, and they say her workouts are extremely effective!
That's right, A HUNDO MILL.

Apparently, the results are pretty drastic:
Considering the fact that we're already well into bikini season (we live in California lol), we were intrigued by the prospect of attaining toned stomachs in just two weeks.
We decided to do her 10-minute "Get Abs in 2 WEEKS" video every day for...wait for it...two weeks. In addition, we would do a cardio exercise of our choice (for at least 20–30 minutes) three days each week.
After watching a few "before and after" videos, we realized that a lot of people who did this routine were seeing results without changing their diets. Since we're in the midst of some trying times, we agreed to not put any restrictions on the foods we ate — snacks are an essential mood booster, after all!
Here's what Daniella's stomach looked like before we began the challenge: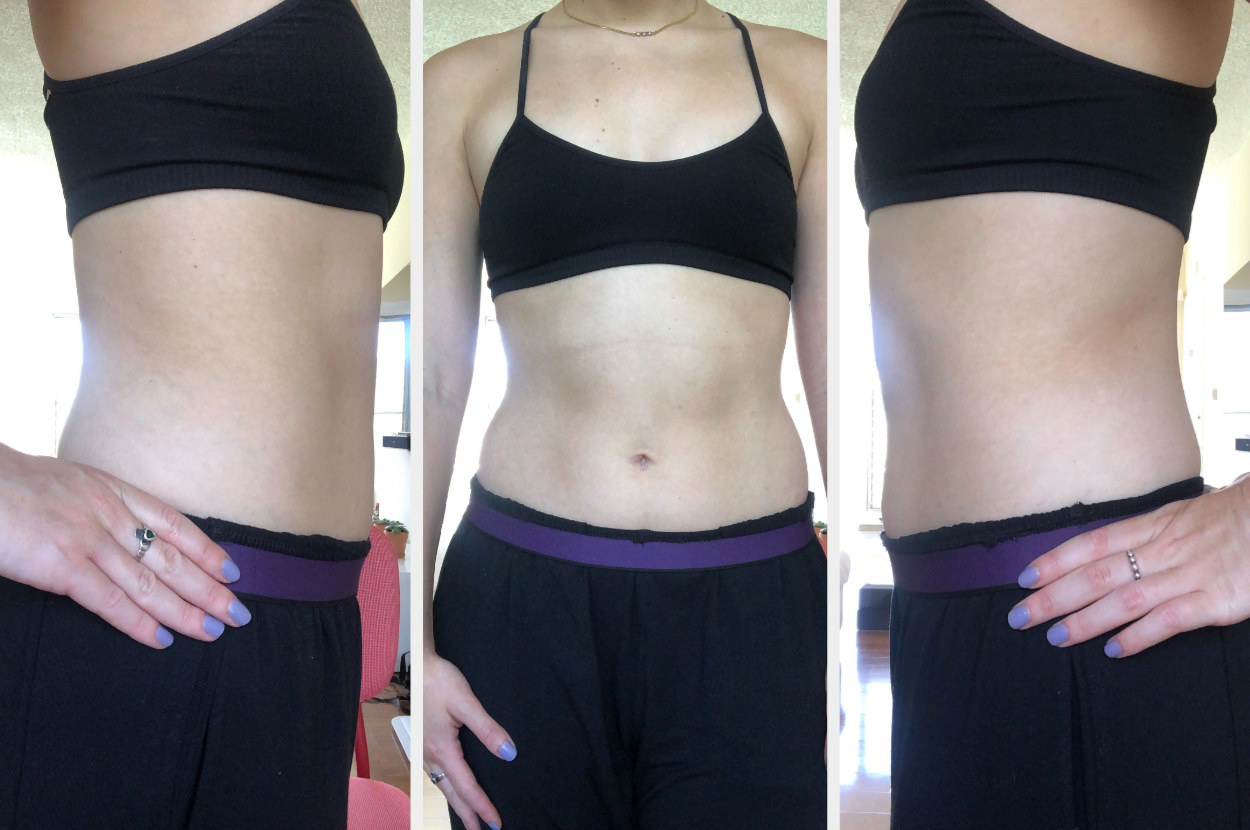 And here's what Shelby's looked like: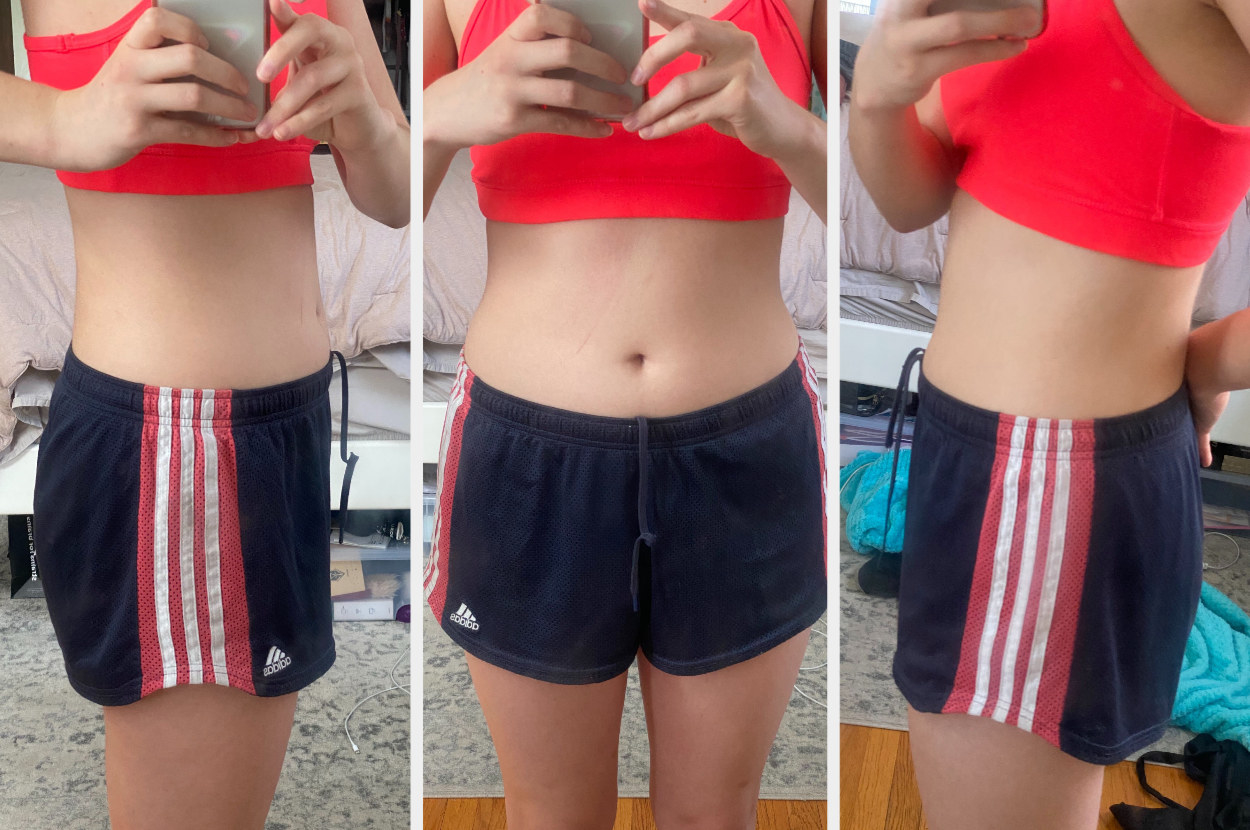 I do a lot of cardio and strength training, so Chloe's workout wasn't extremely difficult compared to some of the other routines I've done. But there were definitely aspects of the workout that had my abs BURNING. I was honestly relieved whenever we were doing crunches on our backs because anytime we were doing planks or mountain climbers I was very unhappy.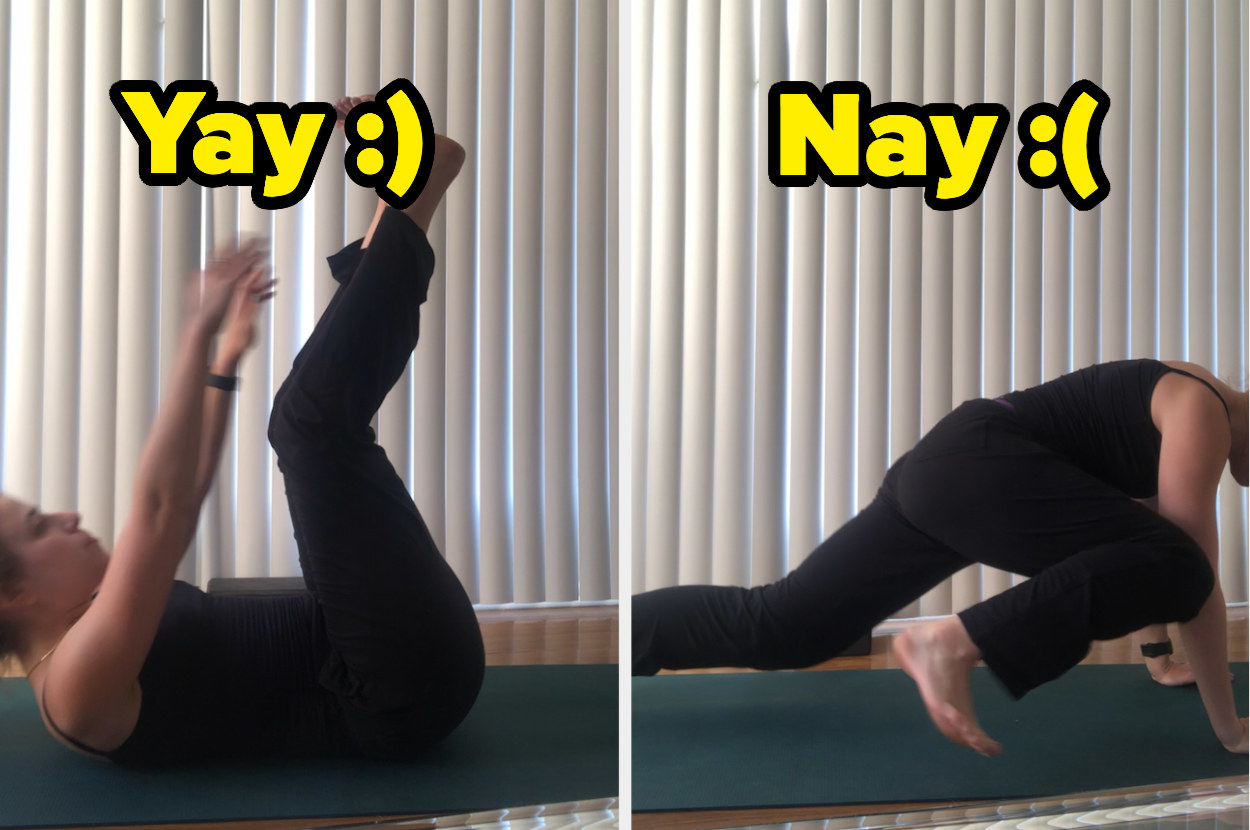 For just a 10-minute video, I thought the workout was HARD. My heart was pounding and I definitely worked up a sweat (and it wasn't just because my apartment doesn't have central AC). By the end, I was breathing heavy and my abs were definitely sore. I also had to take lots of breaks.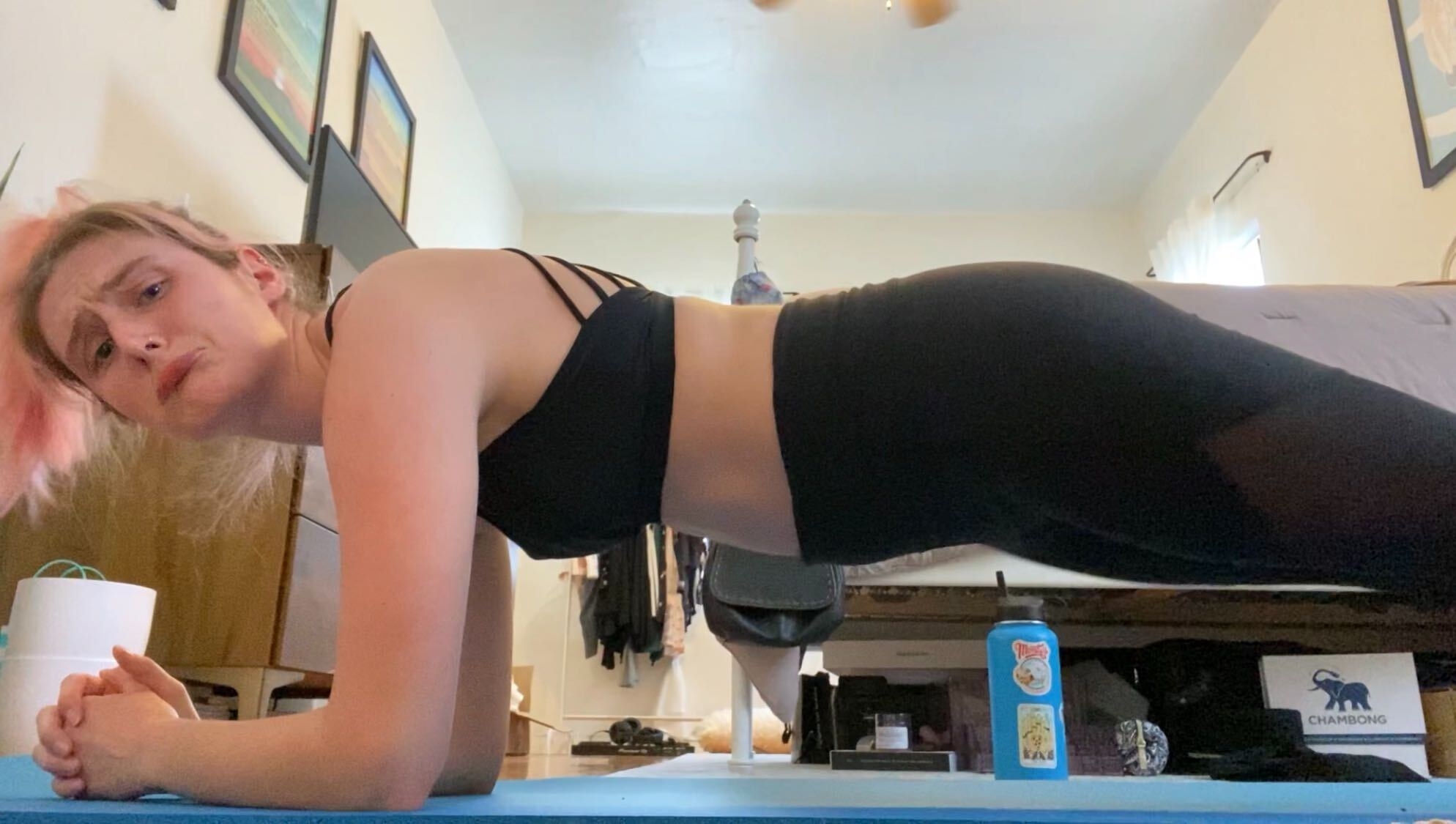 Here's some proof of how sweaty I got: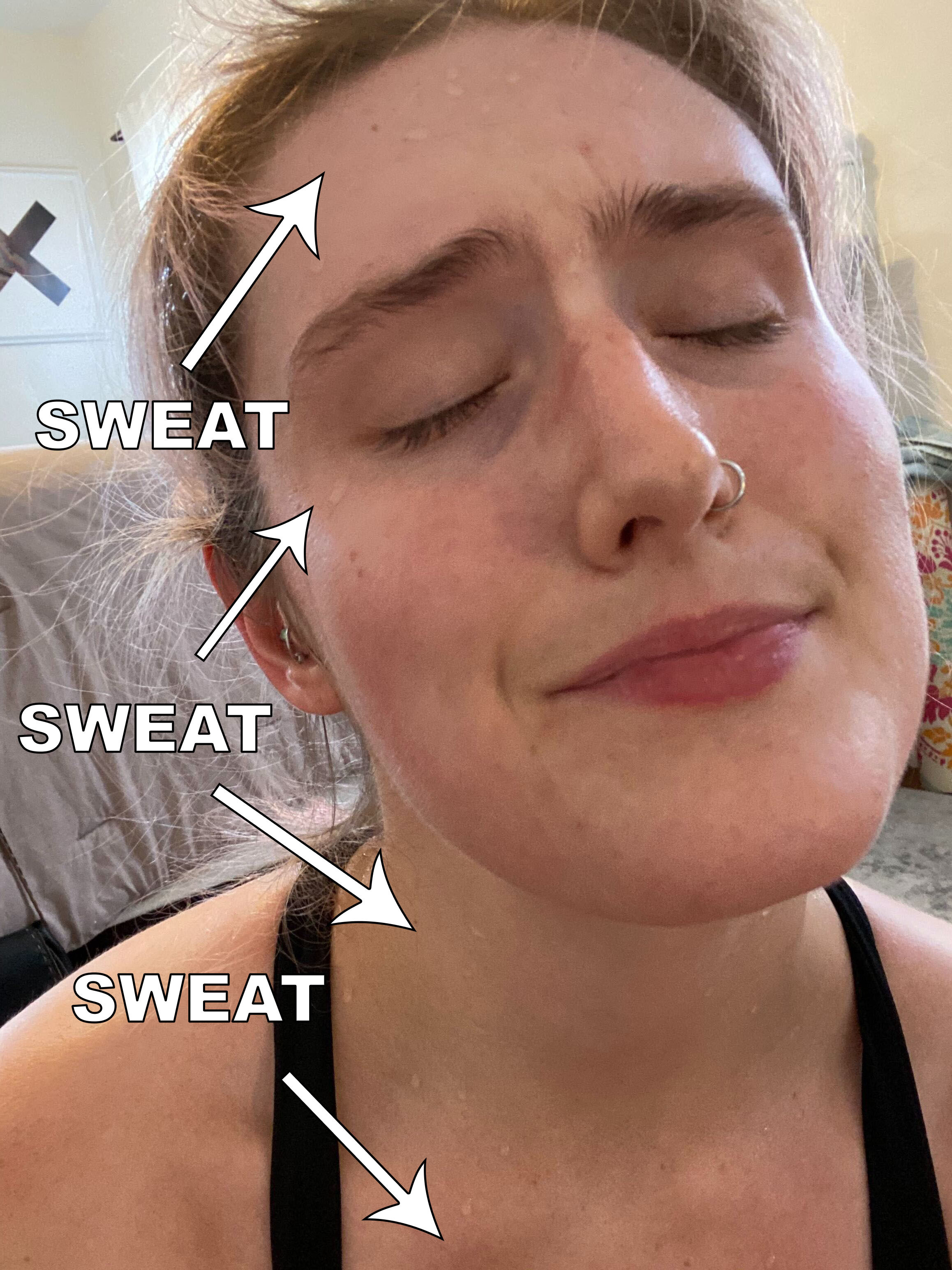 I think it's fair to say that by day seven I was like..."Another week of this?!" The no days off aspect was rough. I typically take 2–3 days off from working out per week, but Chloe Ting does not allow that!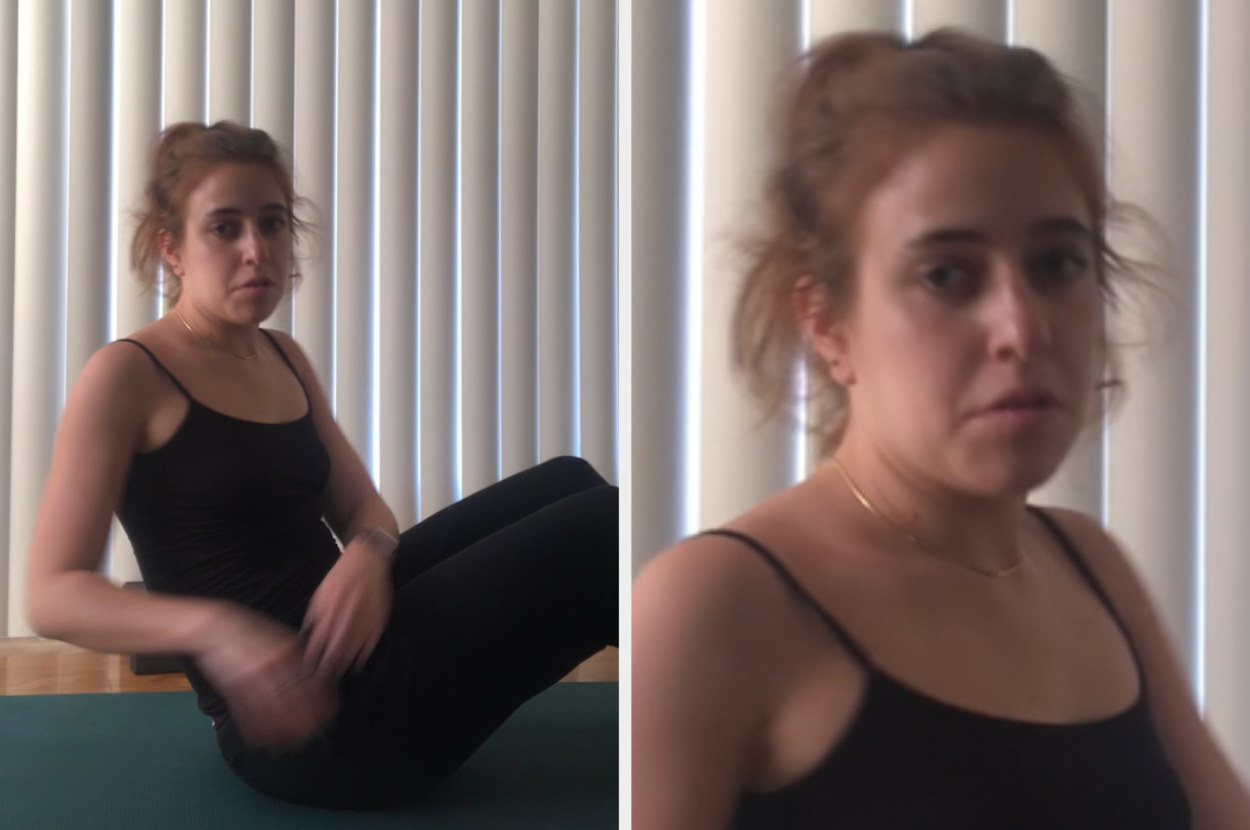 On the bright side, I definitely felt as though I was getting better at the routine, and my core was feeling pretty solid. Here's a mirror selfie I took about a week in: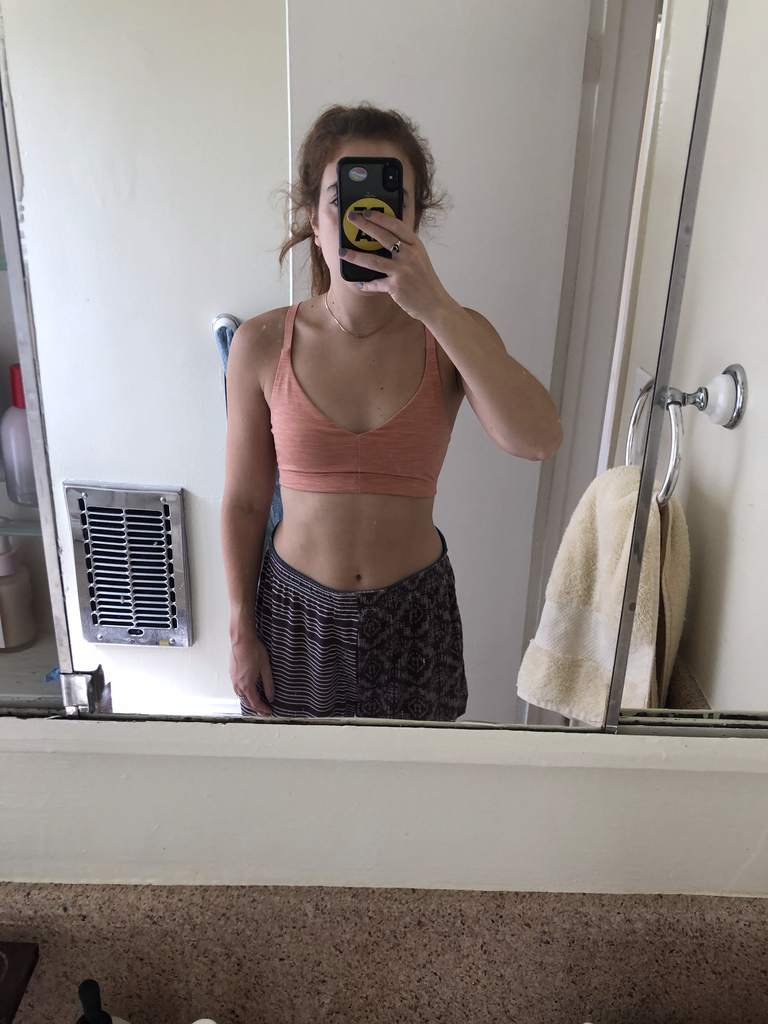 Midway through the challenge, I'll admit that I was a little sick of doing the ab exercises every. Single. Day. I believe my face in the photo below says it all: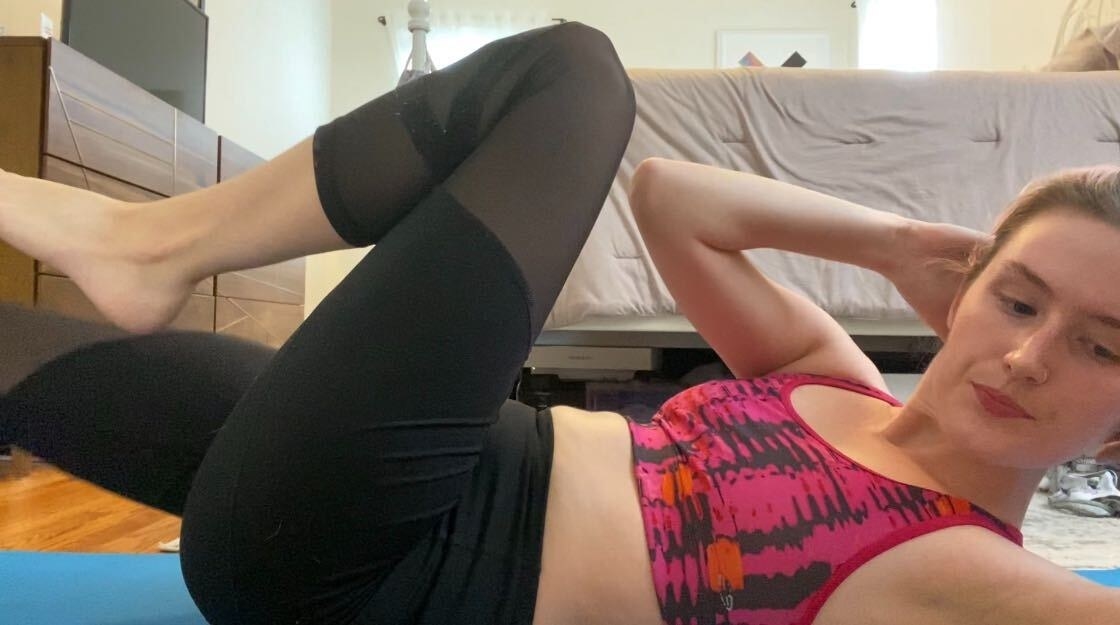 BUT, I also began to notice a teeny-tiny indent in my upper abs, something that I'd never experienced before with any other workout routine! It certainly wasn't a full six-pack, but I counted it as a victory. Plus, I began to see improvement in my strength and endurance when it came to the routine, and I didn't need to take quite as many breaks!
Another thing that I think is worth mentioning, is that although Chloe Ting has decent taste in music, hearing it over and over again had me feeling a lot like this:
Eventually I decided to forgo Chloe's music in the video for my own, and it made a HUGE difference. Shoutout to the DJ duo Two Friends for their Big Bootie Mix mashups. They singlehandedly saved my workouts.

Once the two weeks were over, I was very happy to get back to my normal exercise routines. Even though the video was tough on the abs, I missed strengthening other parts of my body. On days where I didn't run or do some power yoga before the video, I didn't sweat at all. So if you wanna guarantee that you'll break a sweat, I definitely recommend doing some cardio right before the routine.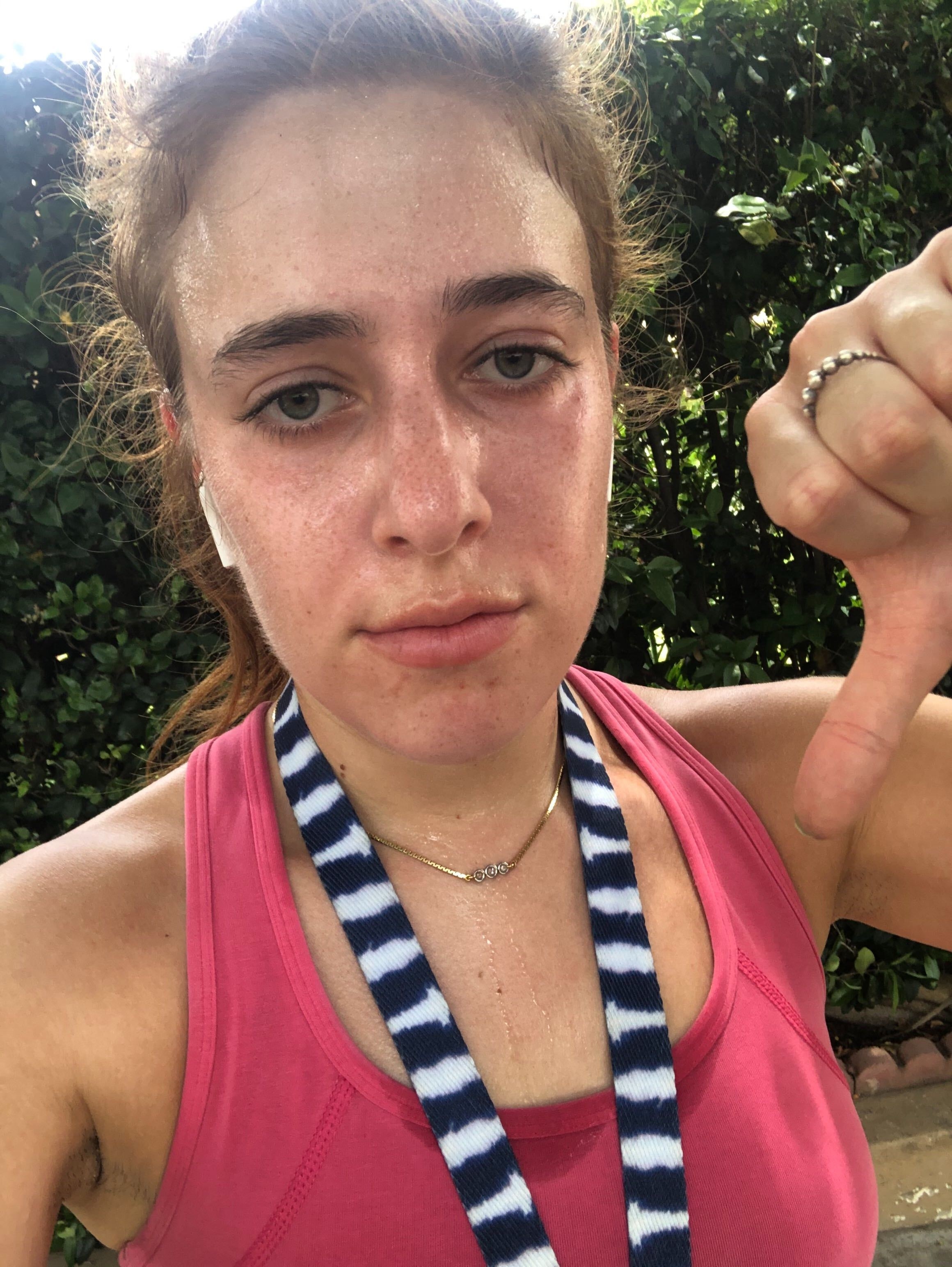 Alright, now the moment you've all been waiting for...The before and after! While I didn't notice a drastic difference, I think my waist became a tad smaller, and my obliques look more defined.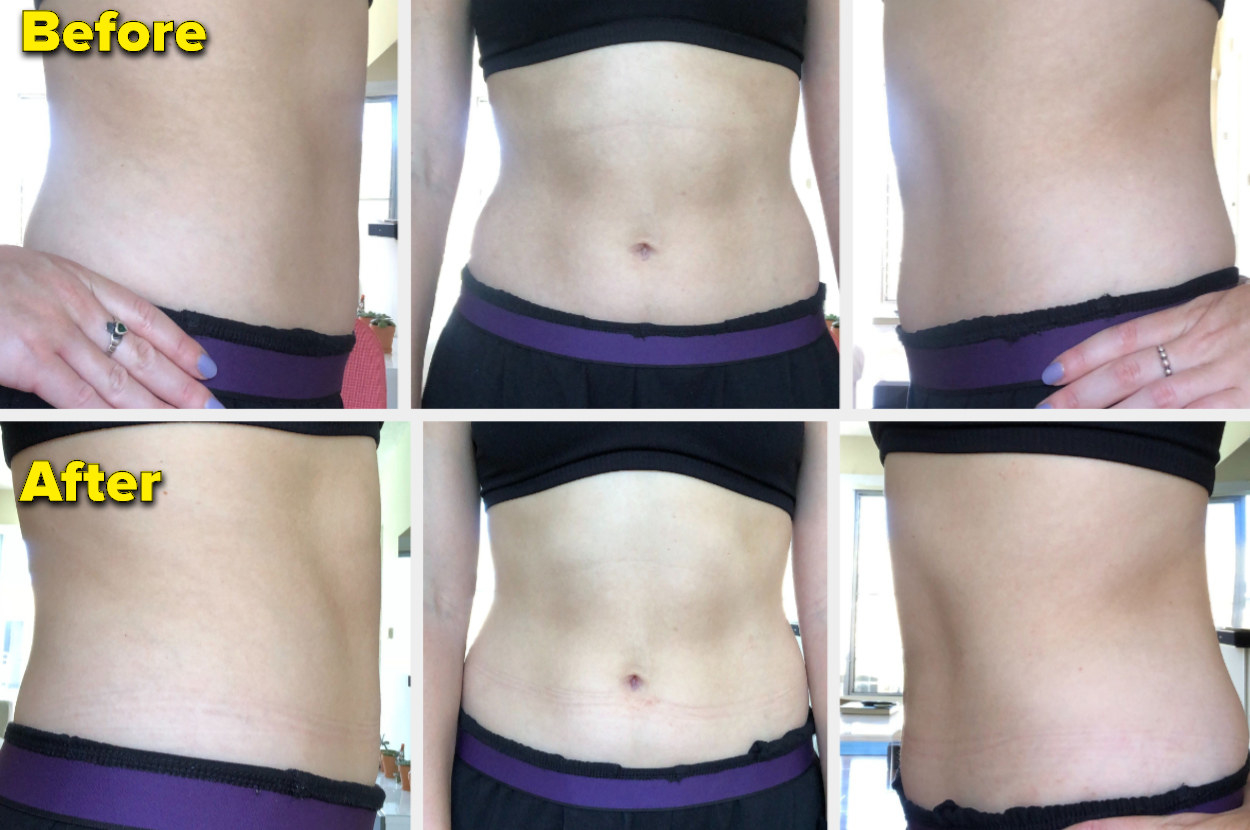 At the end of the two weeks, my abs definitely felt stronger than they had in A WHILE, and I was still getting my sweat on every time I did the video. With all that being said, I was excited to take a little break. Doing the abs workout every day was getting pretty monotonous, and Chloe's cardio videos were killing me.
OK, so here's the big reveal! I'll admit it: I'm flexing in the after photos. But before starting the challenge (even if I was flexing), I didn't have the baby definition in my upper abs that you see in the final photos. I'm proud of my tiny ripple! I also think my waist looks a tad bit tighter.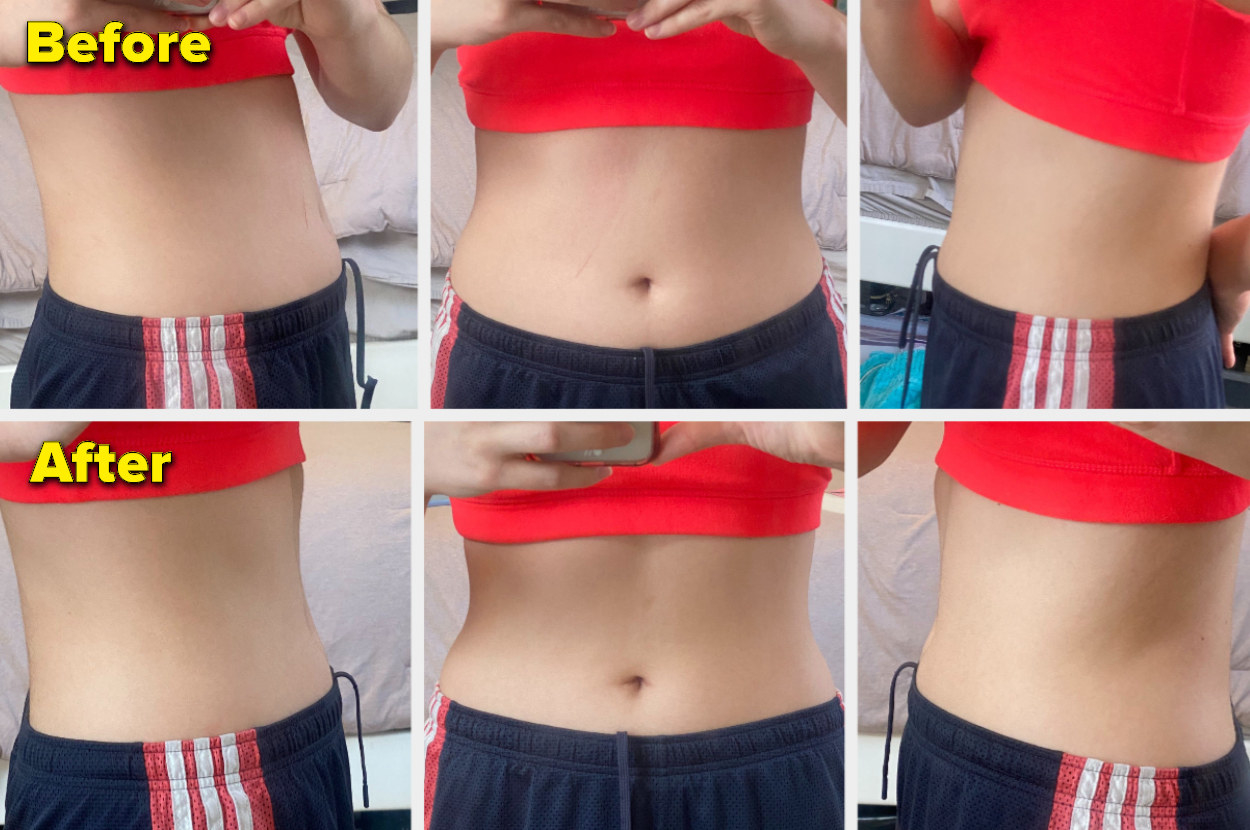 Did this challenge give us six-pack abs in just two weeks? No. But did it give our abs a little bit of definition and help with our overall core endurance? Yes! Although it's time for us to say goodbye to Chloe Ting, it probably won't be forever. We'll definitely see her again the next time we're in need of a little abs burn in our lives.