Since then, Blogilates (Cassey Ho) has become one of the most popular fitness YouTubers out there, and she also launched an activewear line a few years ago called POPFLEX Active that sells leggings, sports bras, yoga mats, and accessories. I'd always been SO CURIOUS to know if it was actually worth it, especially since I love a good legging, but I was always too hesitant to stray from my tried-and-true activewear brands.
But that time has officially passed!!! I decided to test out POPFLEX once and for all to see if it actually lived up to its cult status online. And, of course, share my honest thoughts and opinions, so you don't have to spend years wondering like I did.
I decided to try the Hourglass Legging in Acai Marble print ($52) because it's a bestseller, and the Captivate Bra ($37) because who doesn't love a matching set? I also snagged one of the Vegan Suede Yoga Mats ($59) because my current mat was ready to retire, and people online seem to love them.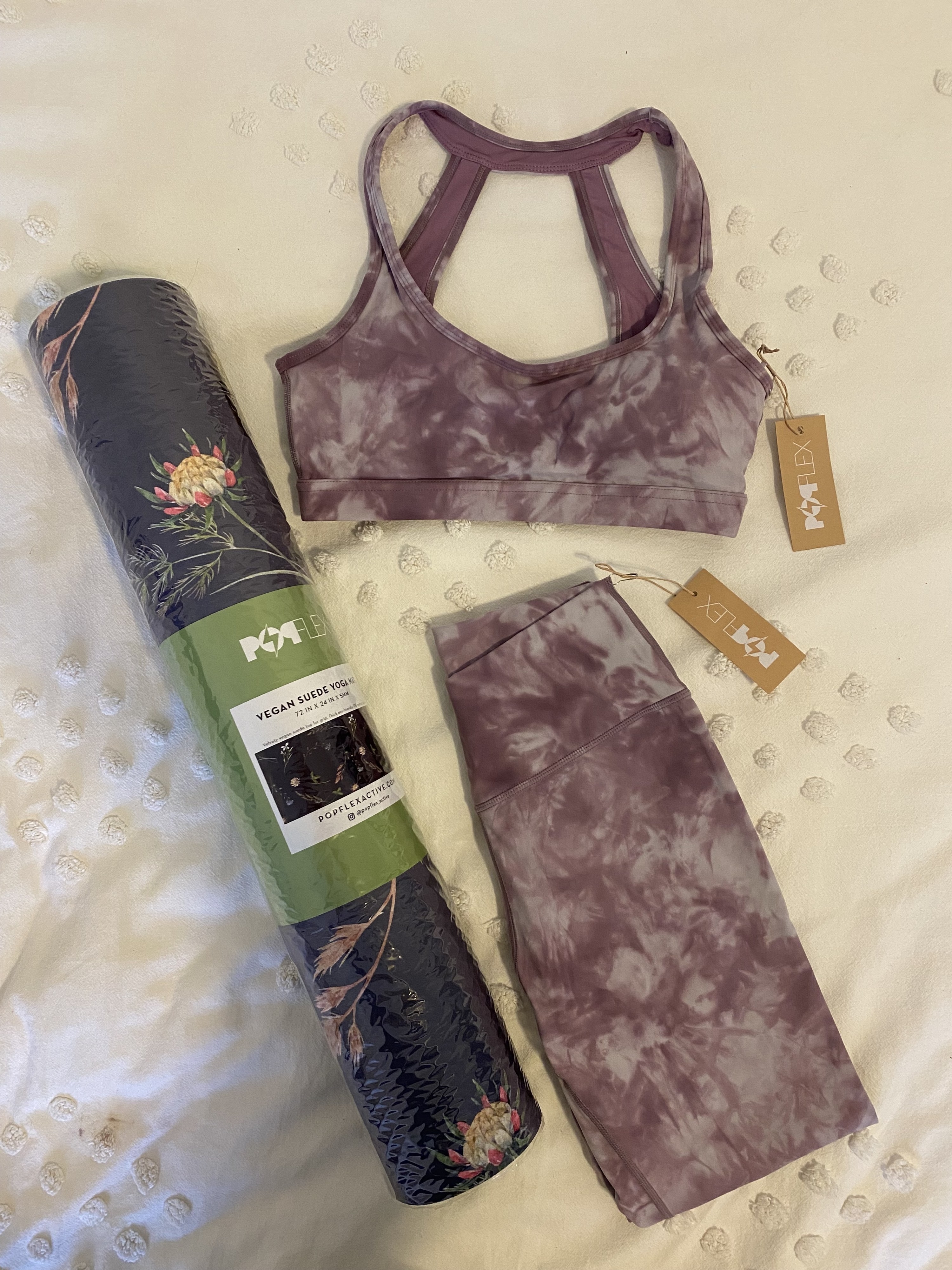 On my first try on, I loved the pattern and design. I usually go for all-black with my workout looks, so this was a nice change of pace. This was also my first time trying out a "crisscross" legging. The bra and leggings were apparently made with POPFLEX's "Buttersoft" fabric, and they were indeed very soft, but still thick.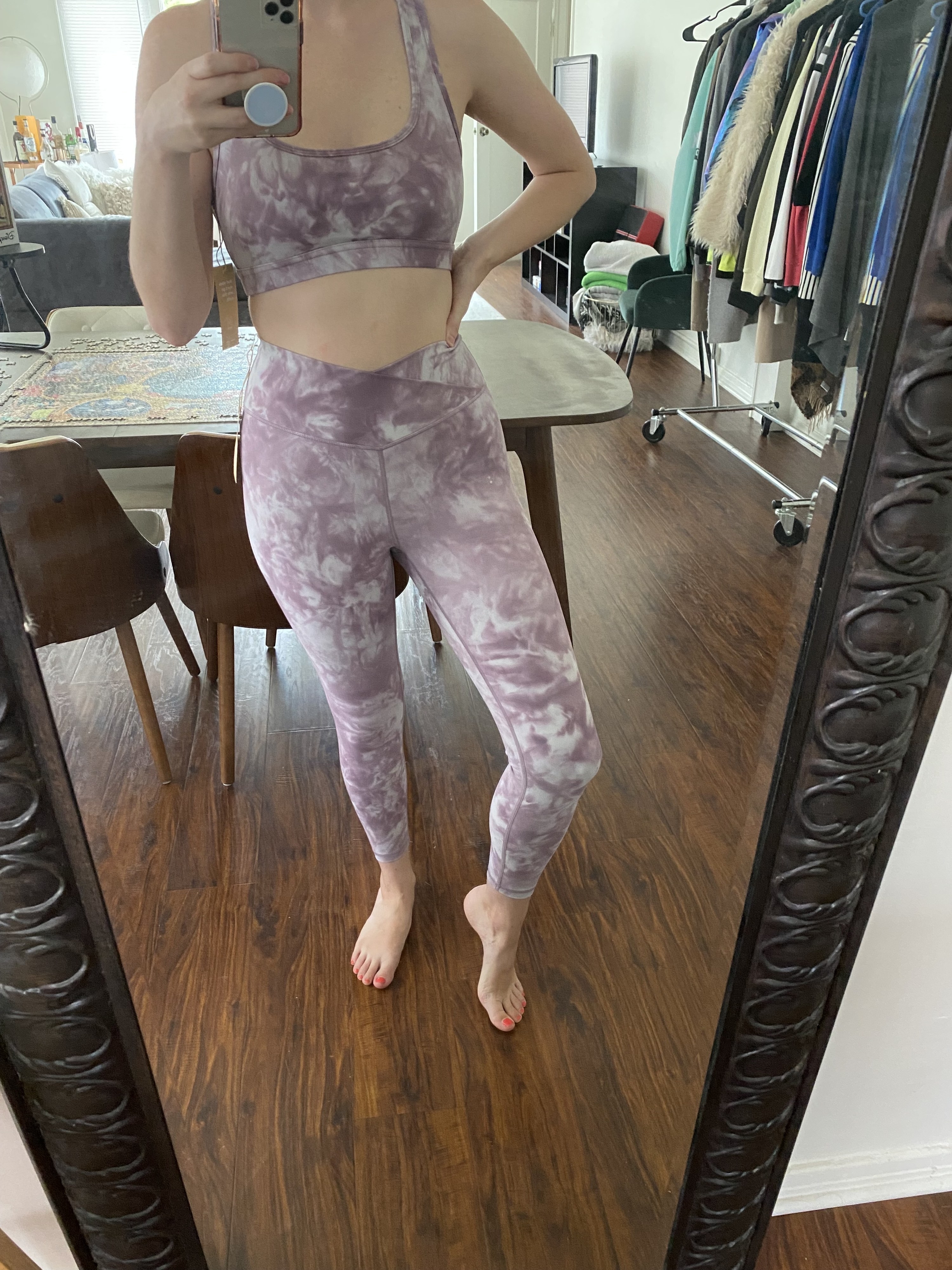 While the bra itself was super cute and comfy, the compression was just not there. Its description on the website says it has a "compressive fit" that makes it "good no matter what your movement," but the amount of stretch the bra had really had me thinking I should've sized down. For reference, my bra size is around a 34B.
Now, onto how the activewear actually performed! I'm still in physical therapy for hip surgery I had a few months ago, but at this point, it's more like a workout class with lots of lunges, squats, and core strengthening. I always leave dripping in sweat, so this seemed like a good test.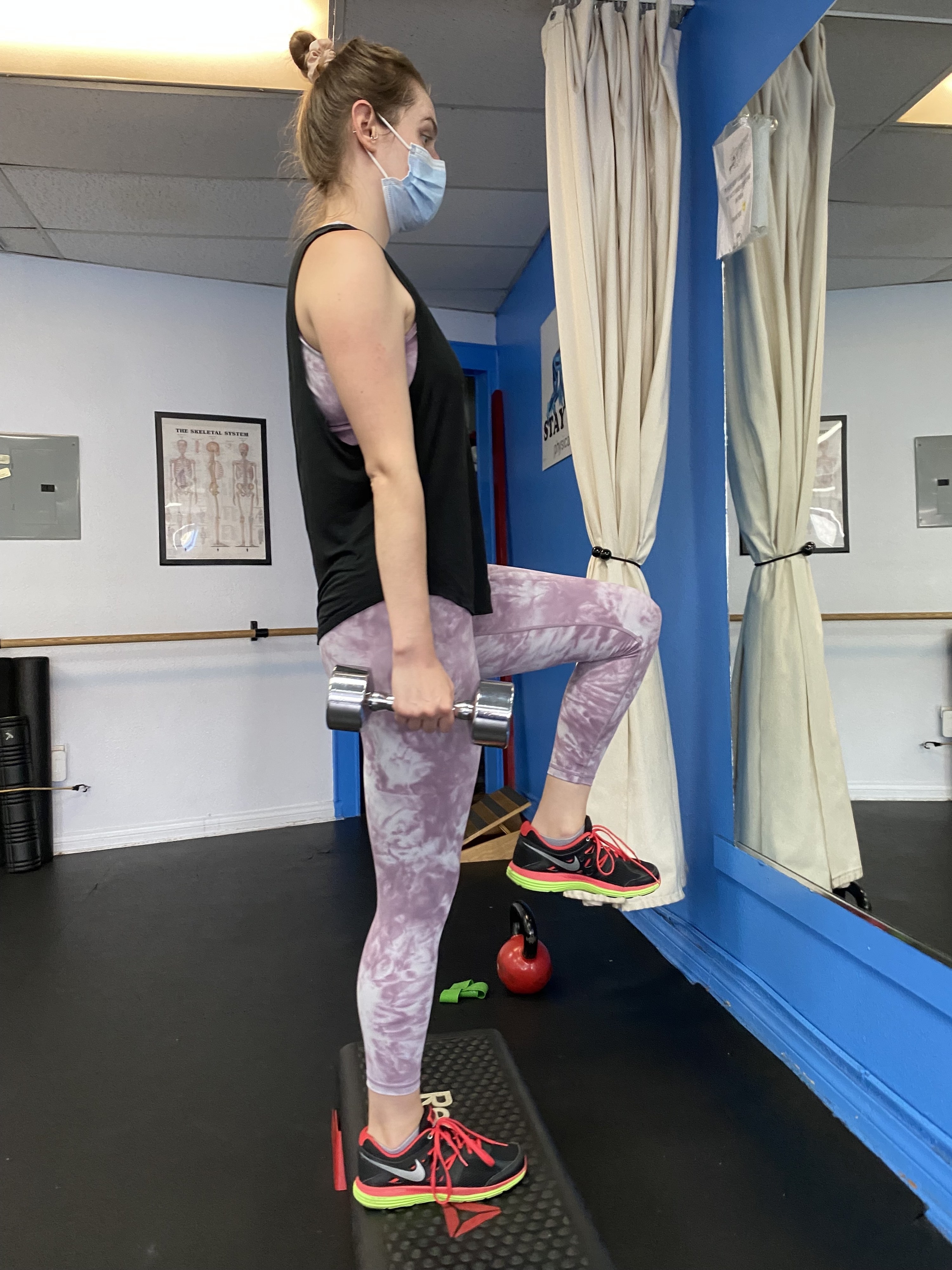 Throughout my PT session, the outfit held up pretty well! The material was decently sweat-wicking and didn't get too hot. Since there wasn't any kind of fast movement or jumping, both the leggings and bra lent themselves well to a low-impact workout.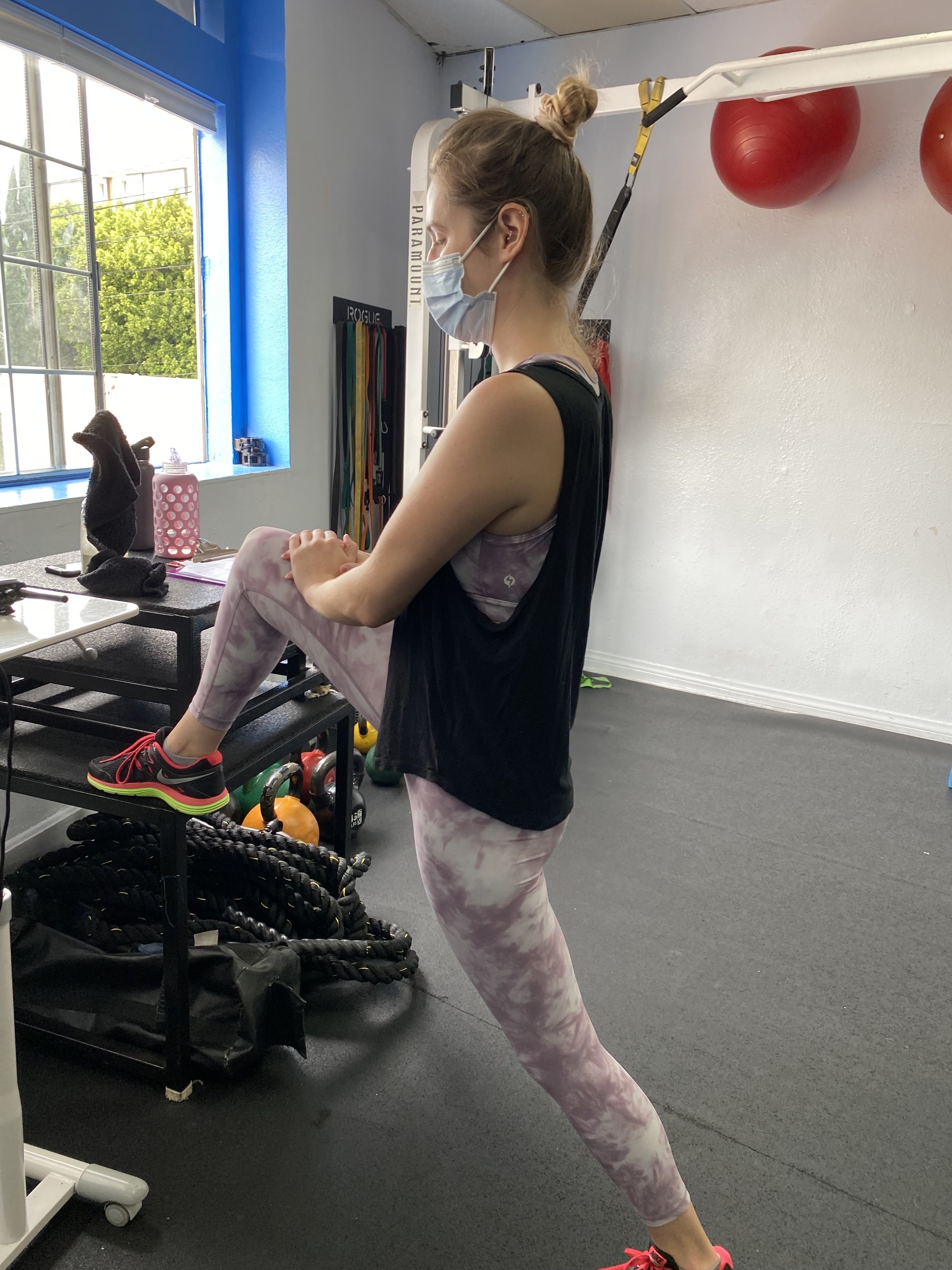 HOWEVER, by the end of my exercises, I noticed that the fabric in the crotch of my leggings had started to bunch, giving me some cameltoe (major thumbs down 👎). I'm not going to include a picture here, because we all know what a cameltoe looks like (and if not, you're more than welcome to Google).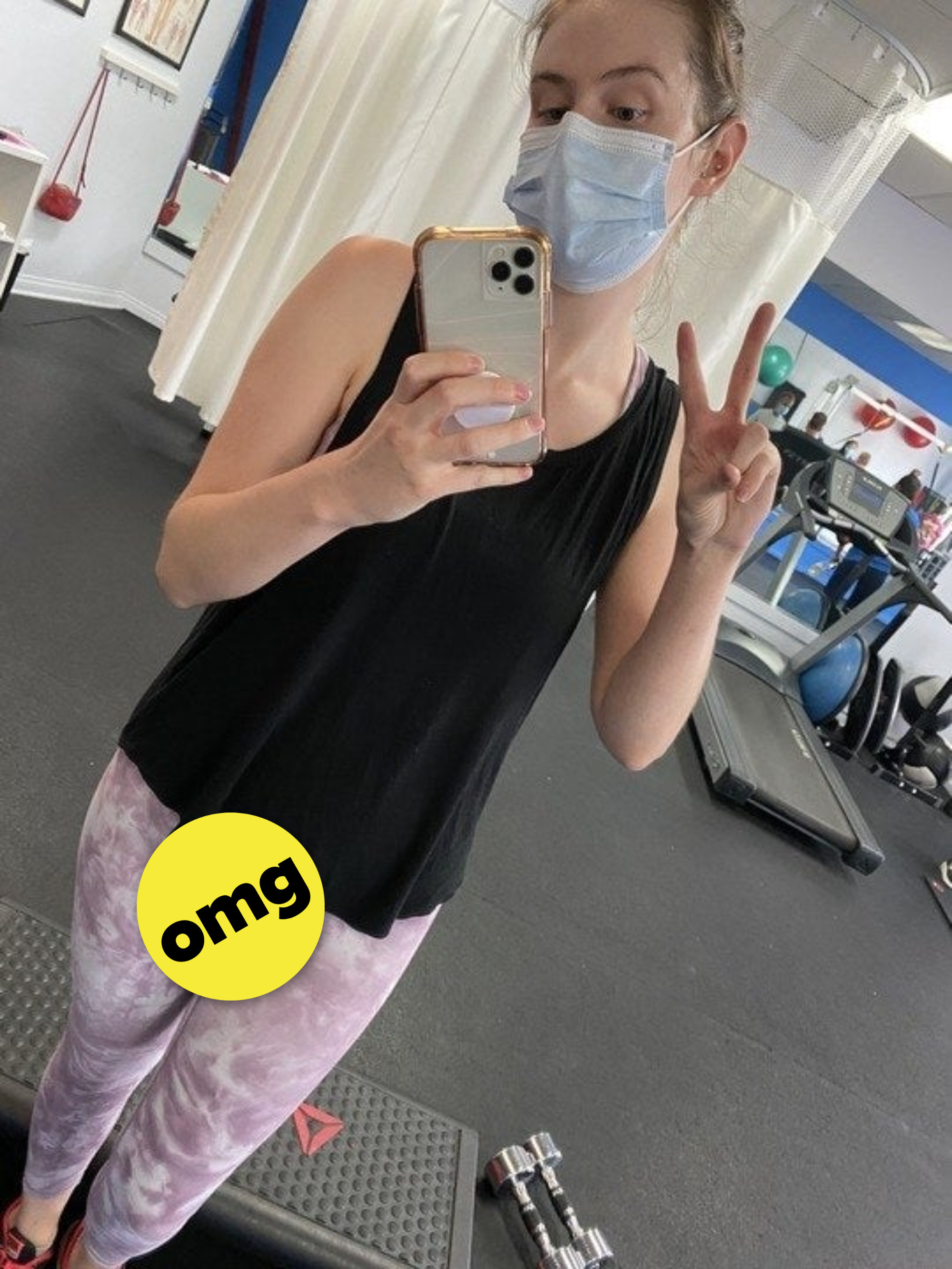 Next up, it only made sense to wear my POPFLEX during some Blogilates videos! I even found one where Cassey and I were wearing the exact same outfit!!!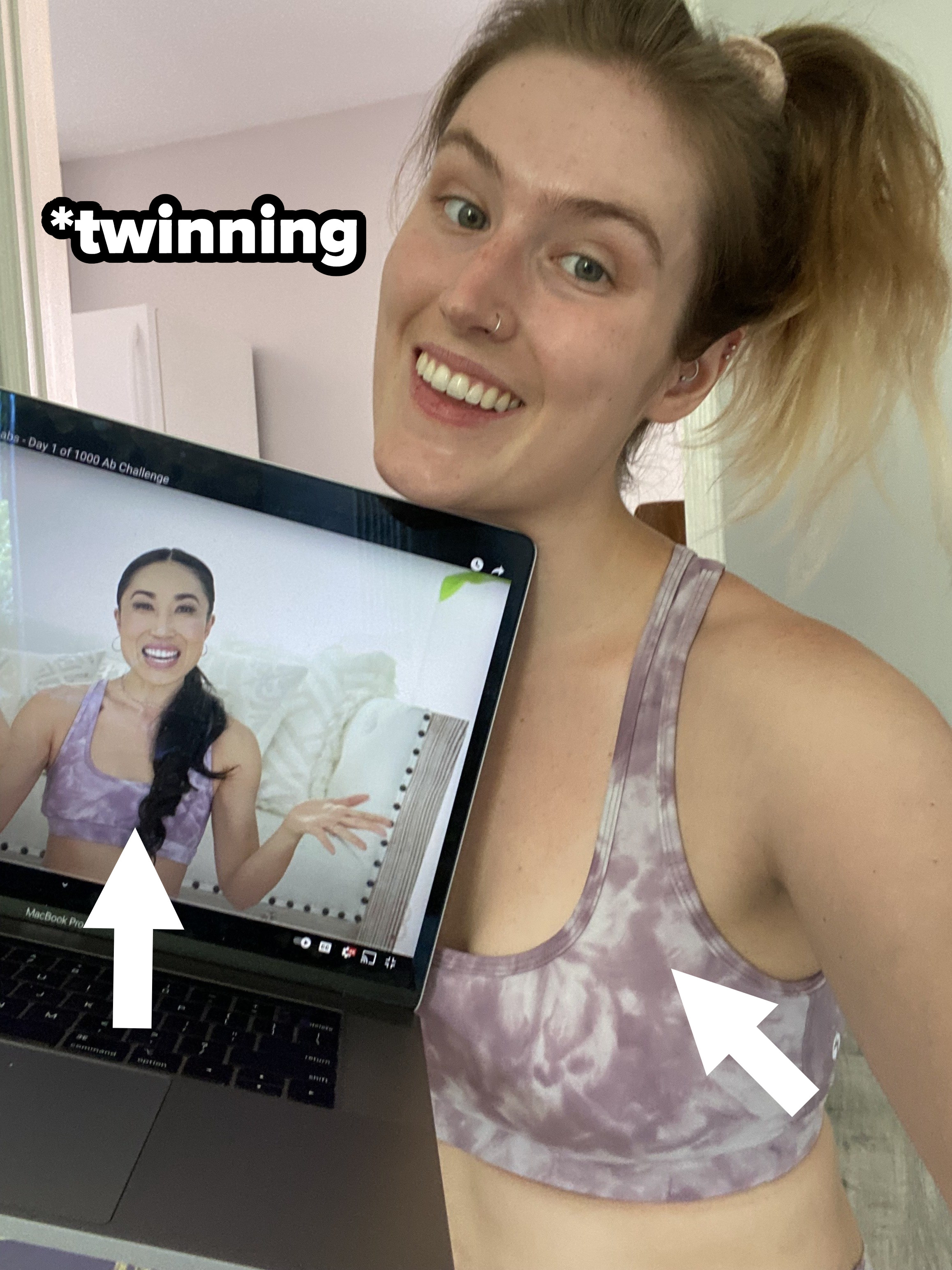 During my Blogilates workout, I really did love how the fabric felt. Its softness and flexibility was perfect for movements like pilates and yoga. The move that required the most amount of compression from the bra was while holding planks, so it did the job! One annoying thing that I didn't love, though, was that the leggings' crisscross waistband kept folding down during a lot of the moves.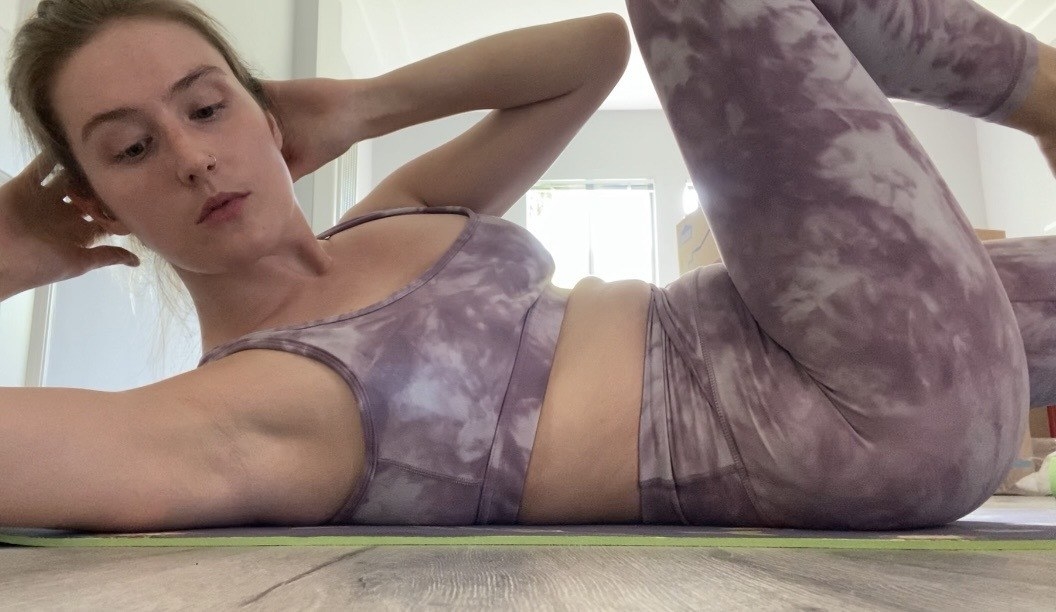 This was also my first chance to try out the yoga mat! When I first unrolled it and ran my hands across it, I LOVED how velvety soft it felt. The print was super cute too!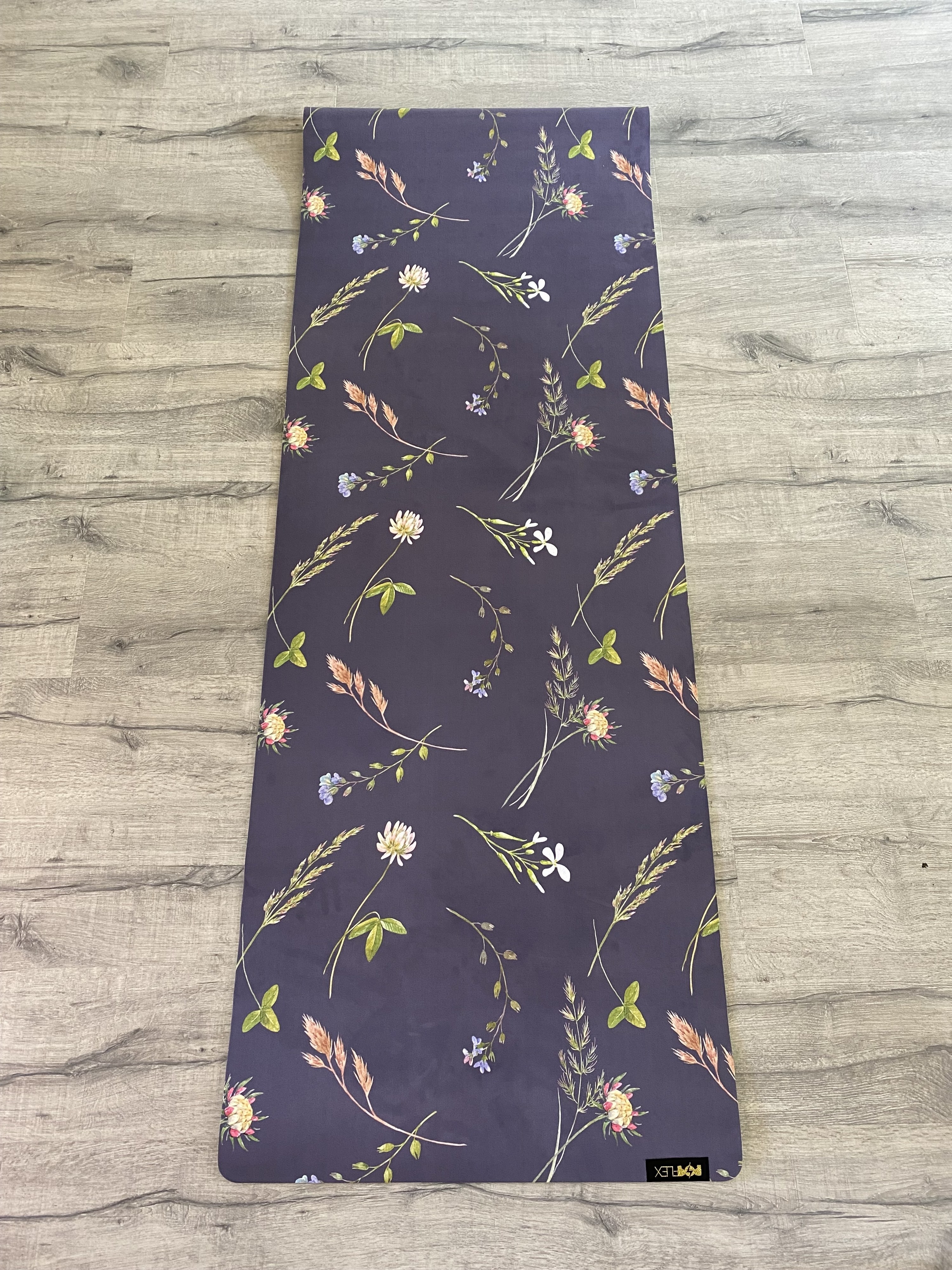 But I was a little disappointed with the mat's thickness and squishiness. I was hoping to see my hand just sink into it. And, as you can see below, that did not happen. I still felt the hard ground beneath me as I did my planks.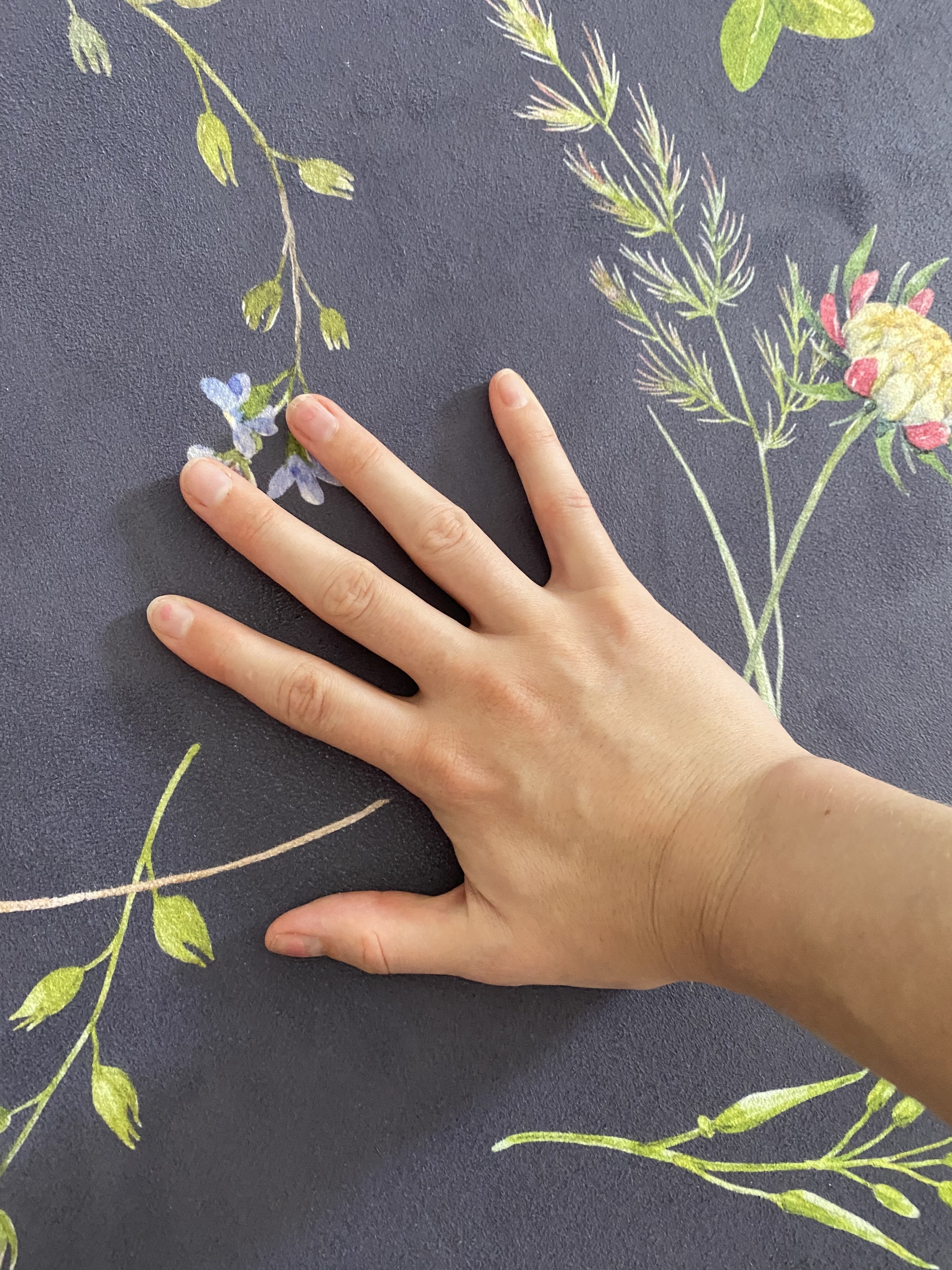 Another positive, though, was that the bottom of the mat was pretty grippy. I was rolling around A LOT and changing into different pilates positions, and the mat stayed put and didn't slip once.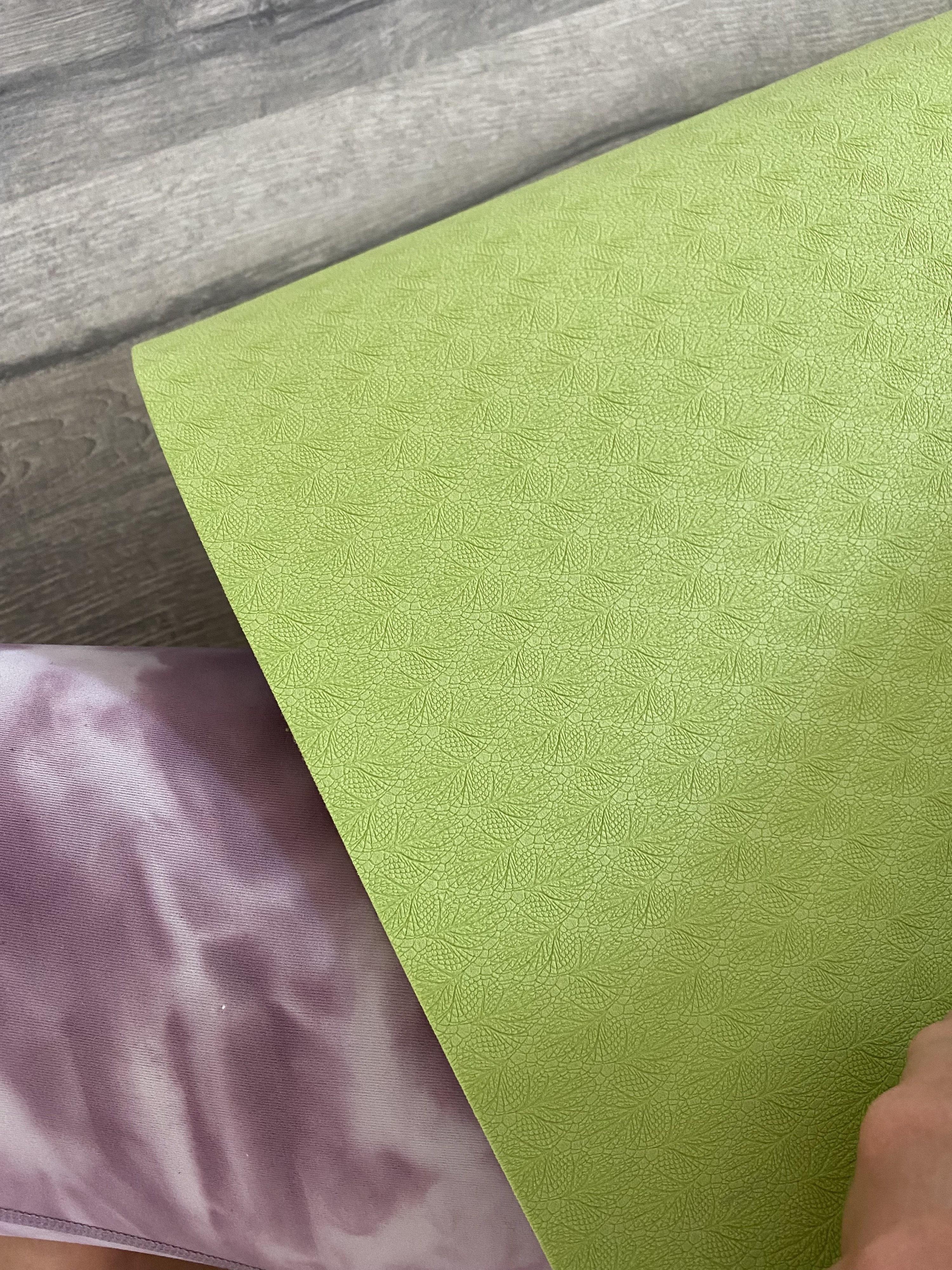 Since the first two activities I tried were pretty low impact, it was time to REALLY put the bra and leggings to the test and take them on a mile-long jog around my neighborhood. FWIW, I absolutely HATE running, but I also believe it's one of the best ways to gauge how good activewear really is. I did it for the content, and I did it for you.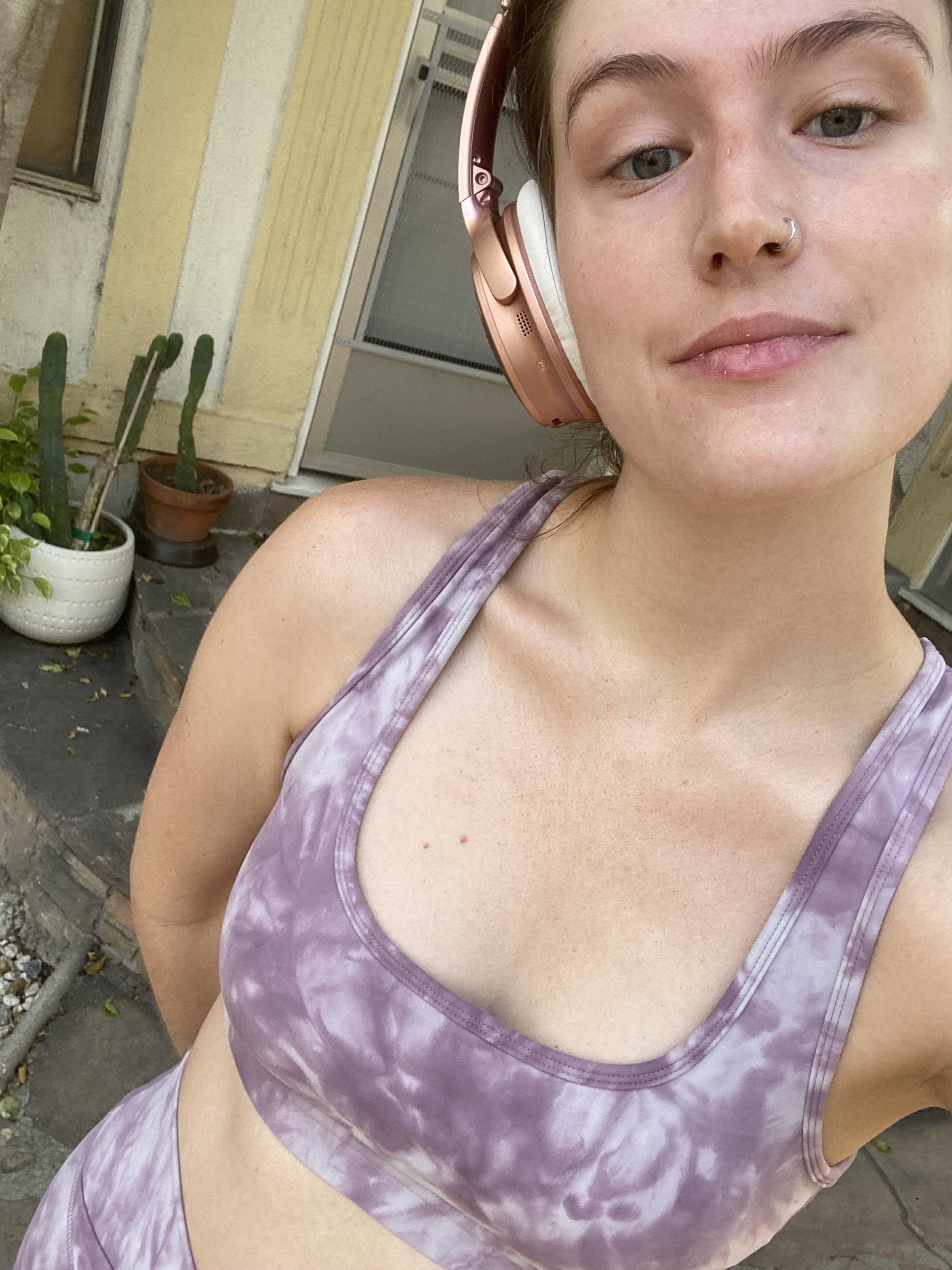 The leggings didn't have any pockets, so I resorted to storing my keys in the crisscross waistband. It worked in a pinch, but it's not something I'd recommend if your keys are any bigger than mine. Also, the waistband kept falling down as I ran, so I was constantly hiking it up. Did not love that.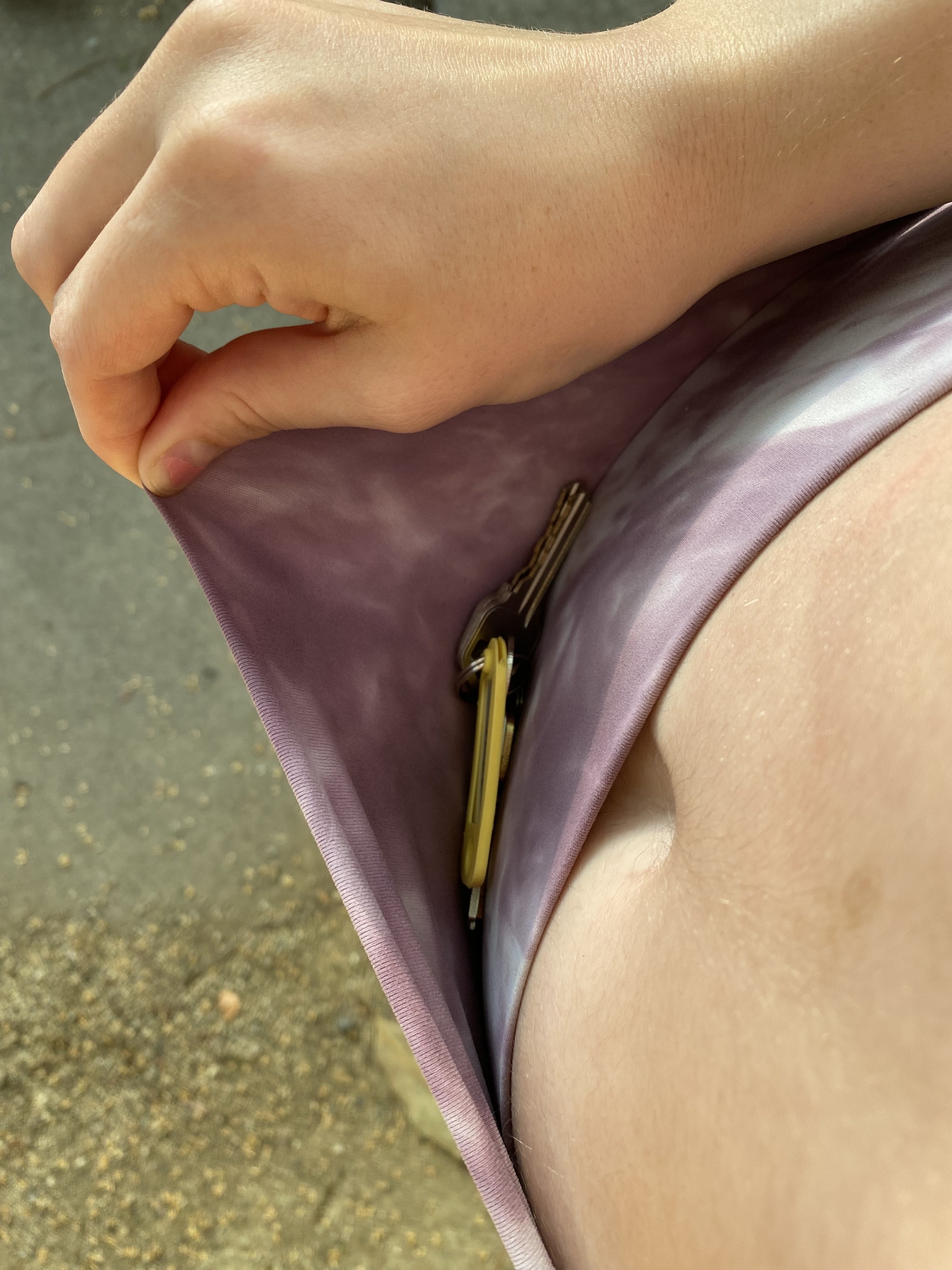 And as for the bra, the lack of compression definitely became an issue. My boobies were bouncing around with reckless abandon! This wasn't the end of the world since they're pretty small, but for any larger-chested folks out there, I imagine this being very not-OK. Yet another instance where I felt I probably should've gotten a smaller size. Unfortunately, this outfit got a thumbs down from me for cardio. Sorry, Cassey.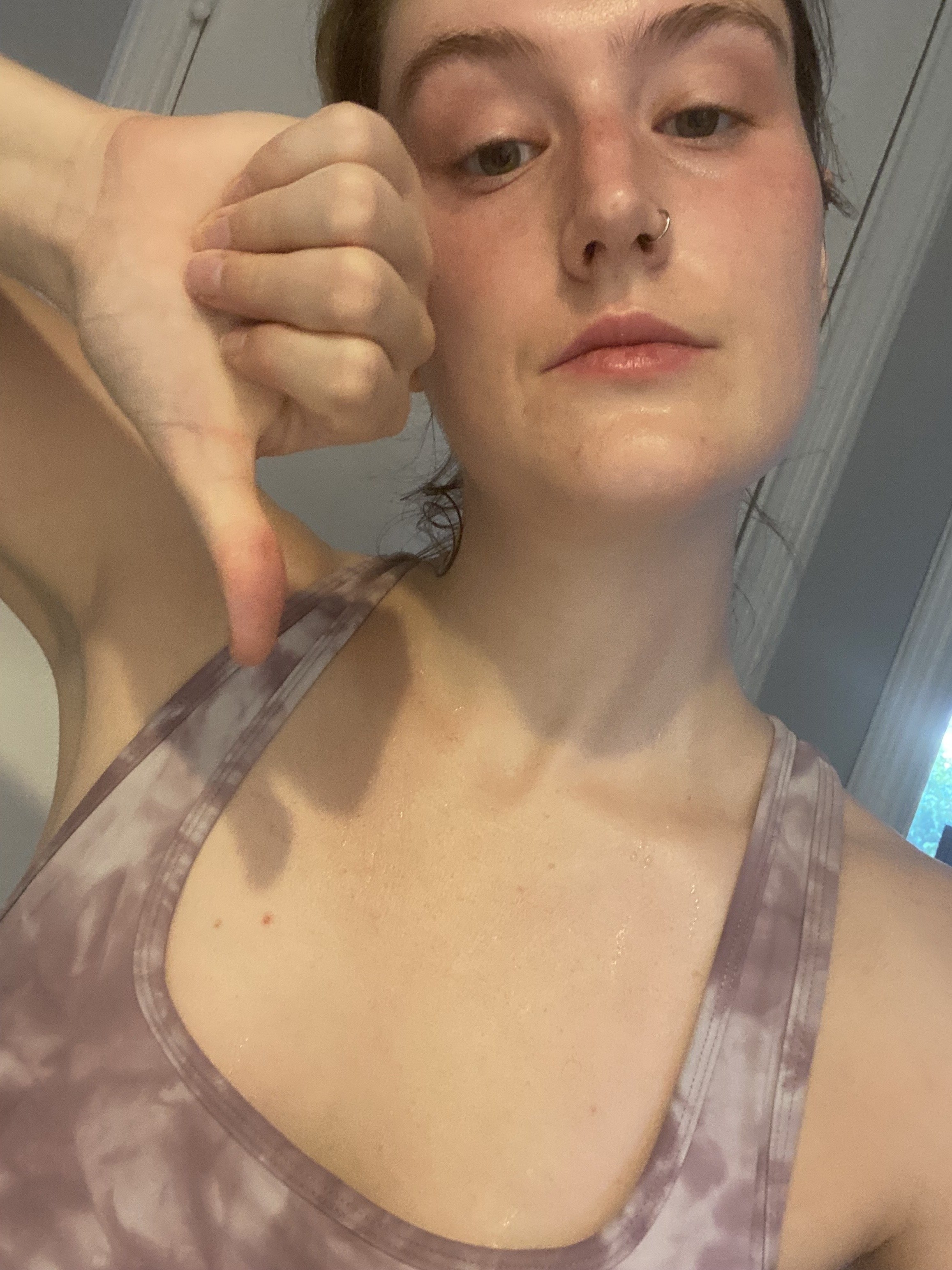 All in all, I enjoyed trying out POPFLEX for the first time! The fabric was comfy and felt high-quality, and I enjoyed laying on the super-soft yoga mat (although I STILL wish it was squishier). As for the multiple fit issues I encountered, I'd absolutely recommend sizing down if you're between sizes, especially for anything made with the Buttersoft fabric. And although my outfit was great for more low-impact exercises, I think for cardio, you'd be better off trying out one of POPFLEX's sturdier options or going with a different activewear brand altogether.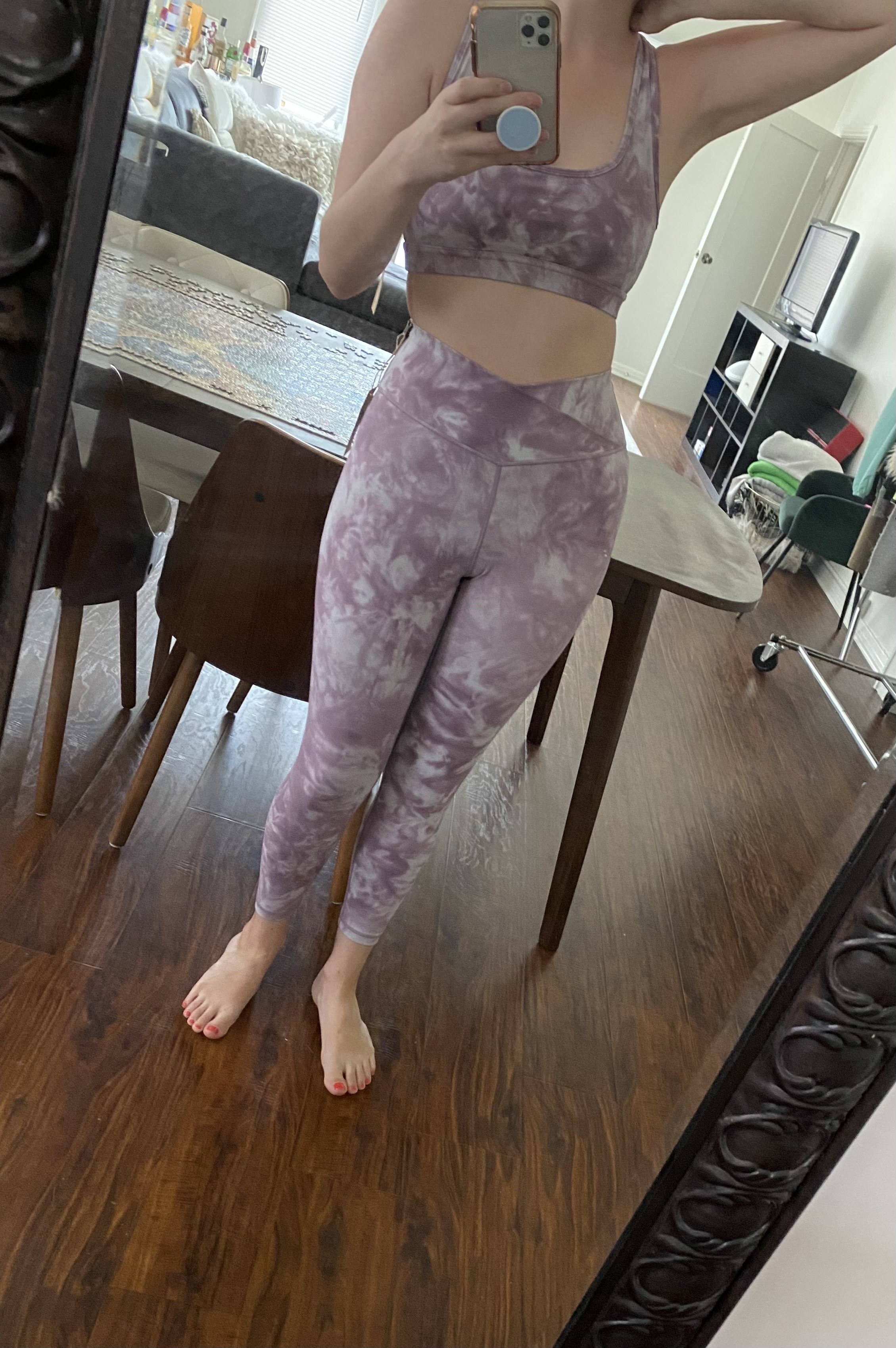 Let me know in the comments if you decide to try any POPFLEX products! I'd love to hear your thoughts.