HEY! WHY ARE YOU LOOKING AT ME? WHY IS EVERYONE LOOKING AT ME?!?!

I guess it's alright. A little privacy would be nice, though.

I hate it when people look at me.

I'm quite used to it. No big deal, really.

Ooh, a camera! RAWRRRRRRRRRR.

If all 80 cameras aren't on me at all times, then someone is doing some chitting.

It is the most important thing in the world to me.

FUCK YOU AND YOUR PERSONAL SPACE.

Personal space is important, and everyone should have at least a little of it.

You need to know how to invade someone's space without them even realising.

Out there in the jungle, all space is personal space.

As long as there is space for the camera, I'm good.

Weep uncontrollably, not unlike a young child.

I SAID FUCK YOU AND YOUR PERSONAL SPACE.

All I know is I'm right and you're wrong and you've done chitting and this world is liar.

I do whatever it takes to ensure that the least amount of harm comes to me.

Deal with the conflict as maturely as possible.
We Can Tell What Your Fate Would Be On "Bigg Boss" With Just Three Questions
You got:

You'll be glad you got voted out after a week
Let's be honest – this isn't quite your vibe. You like the quiet life, and getting all up in someone's grill just isn't your flow. Your biggest flaw is you care for others too much. You're getting voted out, and honestly, it's the best thing that could have happened.
You got:

You will be the last one standing
Look at you, you suave, manipulative genius! You know how to get on the good side of people, perform when it matters, and most importantly, get whatever the hell you want. Enjoy your fat ass paycheque.
You got:

You'll slap someone after an epic meltdown and get disqualified
Someone said something about your hair and BOOM. Nobody disses your grooming skills, and more importantly, you don't take shit from anyone. You didn't last that long, but you're the reason everyone watches this show.
You got:

You're basically Rakhi Sawant
There's no one like you. You do what you want, which is pretty awesome, tbh. You should probably consider moving into this house permanently. This is your show, baby.
You got:

You'll finish in second place
You care for others, but look out for yourself. You love meeting people, but appreciate your own space. You just don't have that vicious ruthlessness that it takes to triumph above all else in this house. But hey, you're a goddamn survivor.
You got:

You'll walk around in a tiger costume and scare all the humans
Listen, this house just doesn't match up to your style and personality. Put on a tiger mask and a full body suit, and growl at everyone who tries to initiate conversation. Should see you through the next vote-out, at least.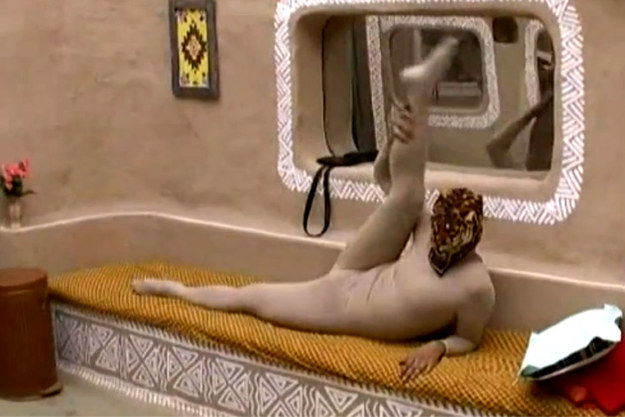 Follow BuzzFeed India on Facebook: