The reclusive street artist known only as Daku recently collaborated with St+art India to create this unique installation in Lodhi Colony.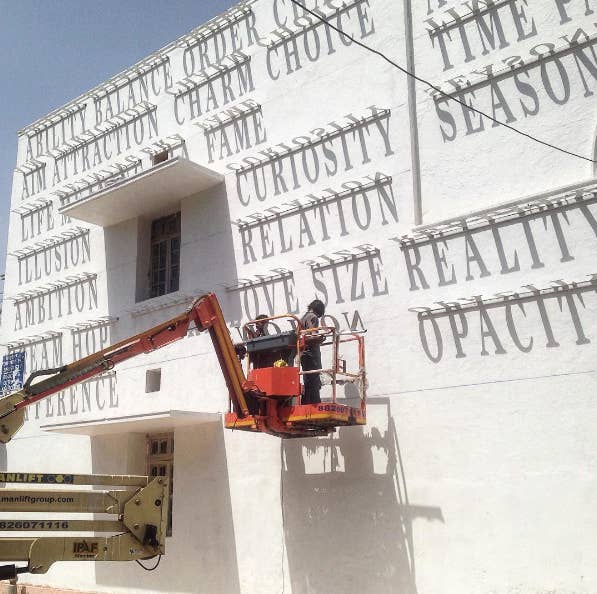 Titled "Time Changes Everything", Daku's piece is only visible during the daytime, as the mounted words cast shadows that change with the position of the sun.
According to St+art India, the piece is only visible between 9:30 a.m. and 2:30 p.m., and is best viewed at noon, when the shadows are most legible.
However, the piece won't be visible after May 15, as the sun won't cast a shadow on the wall until August 15. So get there before it disappears!
But in case you get there after the 15th, well, I suppose this famous Daku piece would be in order: