1.
AB de Villiers = Superman
Here's Why: Every kid who's ever read a comic book knows that Superman is out of this world – quite literally. For a while now, de Villiers' performance on the field has been nothing short of the same. If anyone can help South Africa soar to their first World Cup triumph, it is this (Super) man right here.
Apart from the fact that he is currently the world's most explosive batsman, he also has laser vision (lol, jk). But seriously, he is as good behind the stumps as he is in front of them. On a different note, this is his first World Cup as captain of a relatively inexperienced South African squad. If the pressure of expectation gets to de Villiers, his team's over reliance on his abilities may well turn out to be their kryptonite.
2.
Mitchell Johnson = Wolverine
Here's Why: Wolverine tears through things. Period. Mitchell Johnson did the same to a hapless England squad during the 2013-14 Ashes series, consistently throwing down thundering deliveries at over 150km/h to signal his return to the limelight. Australia is banking on the fact that he will thrive in familiar conditions during this World Cup.
Wolverine isn't exactly a pillar of emotional stability, and the same can be said about Mitchell Johnson. He has admitted earlier that the taunts of the crowd sometimes get under his skin. If he keeps his head where it belongs, things should be just fine. Also, Johnson's penchant for ferocious facial hairstyles is one of the most intimidating things in cricket right now, much like his comic counterpart.
3.
Kumar Sangakkara = Captain America
Here's Why: He may not actually be the captain of his national team anymore (Angelo Mathews is leading Sri Lanka this time), but Kumar Sangakkara has long been the beacon of hope for this cricket-crazy country. In the eyes of many of the nation's fans, if there had to be a Captain Sri Lanka, it would have to be Kumar Sangakkara.
Cricketing greats like Rahul Dravid have admitted that Sangakkara's game is so flawless that he has no obvious weaknesses. However, age has admittedly been catching up with the southpaw (when you think about it, even Captain America is old AF). Despite his obvious quality, Sangakkara may or may not be able to hit as well or run as hard as he did four years ago.
4.
Mahendra Singh Dhoni = Batman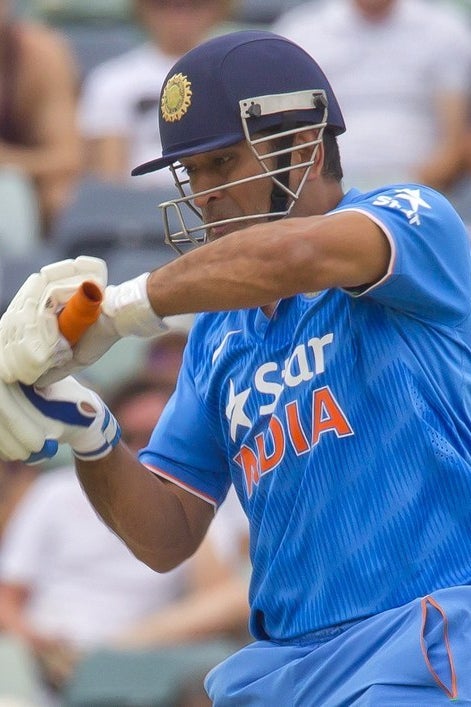 Here's Why: If you ask any Indian cricket fan, chances are that they look at Dhoni as nothing less than a God. Arguably India's most successful captain till date, he ALWAYS puts his team's interests before him, adjusting to various roles up and down the order as and when India requires him to. In short, Mahendra Singh Dhoni is the Bat(s)man India needs, AND the one it deserves.
Indian fans will admit that their run up to this World Cup has been anything but smooth for the team, but Mahendra Singh Dhoni has proved his critics wrong throughout his career. He's brought the ODI World Cup home once, who's to say he won't do it again?
5.
Shahid Afridi = Green Lantern
Here's Why: Shahid Afridi is the last remaining star from the stellar generation of Pakistani players who preceded the current one. if Shahid Afridi's light shines during this World Cup, it could take his team places. AND he would obviously make for a better Green Lantern than Ryan Reynolds.
Shahid Afridi has always been a player who comes onto the field (and usually leaves it) in a blaze of glory. Notwithstanding, he's always been one of the most exciting batsmen to watch in the last fifteen years, and you could still say that nobody does it better than him. If Afridi gets going, the sixes will be travelling all the way to outer space.
6.
Eoin Morgan = Mister Fantastic
Here's Why: Eoin Morgan has built up a reputation of bending his body around to play some of the most inventive shots that cricket has seen in recent times. Now, he is also the captain of the England team, which only cements his reputation as the Mister Fantastic of the squad. Mister Fantastic's power is that he can stretch his limbs to unimaginable lengths, and Eoin Morgan's audacious strokeplay, coupled with his presence on the field sometimes has you believing he can do that too.
It must be noted that Morgan has had little experience leading his side, and with only the tri-series against India and Australia for preparation, Morgan has a very short time to get the hang of leadership. Let's hope he can twist his way out of this too.
7.
Chris Gayle = The Hulk
Here's Why: Hulk smash. Chris Gayle smash. Enough said.
Chris Gayle is nothing short of a phenom, smashing it out of the park and regaling West Indies fans for years now. The surprise exclusion of Dwayne Bravo and Kieron Pollard from the squad means that there is suddenly a lot more expectation from Gayle to get the scoreboard ticking for the Windies. Perhaps he would have been able to breathe a little easier knowing that there were two more big hitters in the team, but then again, The Hulk's doesn't really have much thinking to do.
8.
Shakib Al Hasan = Iron Man
Here's Why: In January 2015, Bangladesh's Shakib Al Hasan became the first ever player to top the ICC all-rounder rankings in all forms of the game. His brilliant arsenal of strokes, combined with his deceptive slow left arm orthodox spin, makes him one of the most complete cricket players today. If the world of cricket really had superheroes, Shakib Al Hasan would be Iron Man without a doubt.
However, even if Shakib Al Hasan gets into the form of his life (and it seems he is right on course), any seasoned cricket fan will know that it would be a Herculean task for one man to get Bangladesh through to the end of the tournament. Shakib Al Hasan may be the most proficient all rounder in the game today, but the prospect of him guiding his country to an unlikely World Cup triumph is fantastical at best.
Here's Why: Virat Kohli is well aware that he is being groomed to take over Dhoni's mantle, and he has started practicing the art of captaining a team like India already. This World Cup, which could possibly be Dhoni's last as captain, will give the duo an occasion to come together and lead the team from the front. Quite clearly, he is the Robin that Dhoni's Batman has been waiting for.
A little birdie tells us that his good friend Anushka Sharma will not be allowed to accompany him during the World Cup. We're not too sure if a frustrated Virat Kohli is a very good idea, because he isn't exactly known for his calm demeanour anyway.
10.
Dale Steyn = The Human Torch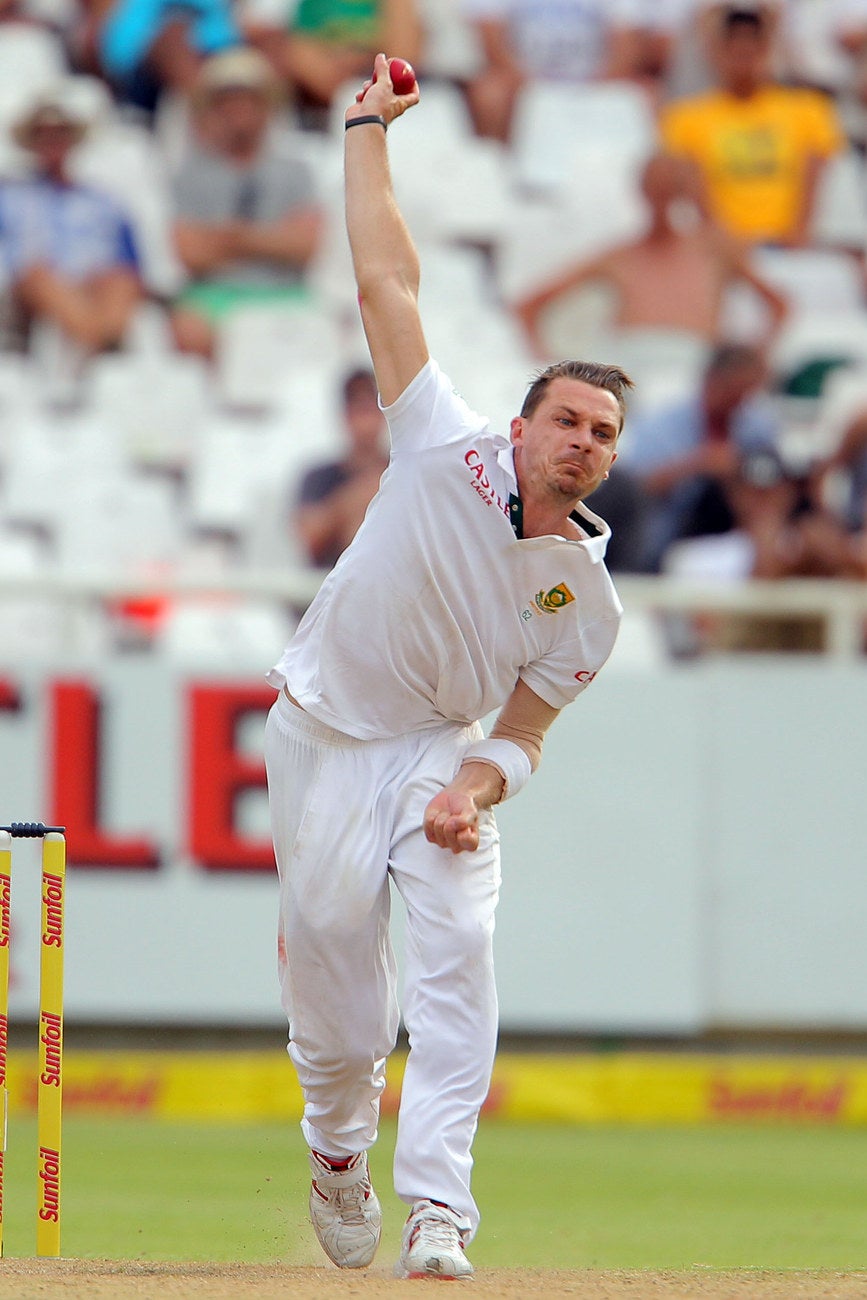 Here's Why: Dale Steyn is one of the most physical pace bowlers in the game today, right up there with Australia's Mitchell Johnson. Coming from a country which has produced quality fast bowlers like Allan Donald in the past, Steyn is the obvious choice to wield the new ball, but can also wreak havoc with the older ball in the death overs.
The Human Torch is not famous for being especially cool (the guy IS literally on fire). You'll probably see him getting into squabbles with the batsman as much as you'll see him terrorizing them with his fierce bouncers. Provided he keeps his emotions in check, Dale Steyn could be one of the best performers at this World Cup.
11.
Kane Williamson = Black Panther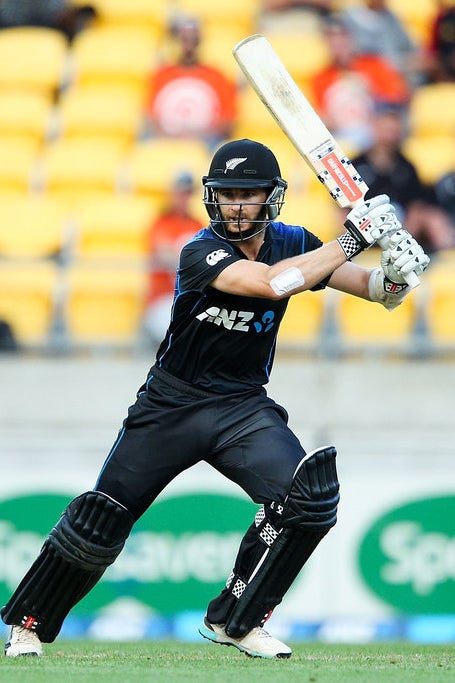 Here's Why: At the age of 24, Kane Williamson has been the stand out performer for the Black Caps in the run up to the World Cup. He became the youngest New Zealand centurion at the age of 20, and has been getting better at his game ever since. His superb agility and off break bowling makes him a complete package, and he's sure to give Shakib Al Hassan a run for his money as the best all-rounder this time round.
Comic book fans who are familiar with the Black Panther know that he is the resident superhero of the entire country of "Wakanda." Similarly, Kane Williamson is carrying New Zealand's on his shoulders. It remains to be seen whether he can rise to the occasion and give his nation a maiden World Cup triumph.
12.
James Anderson = Hawkeye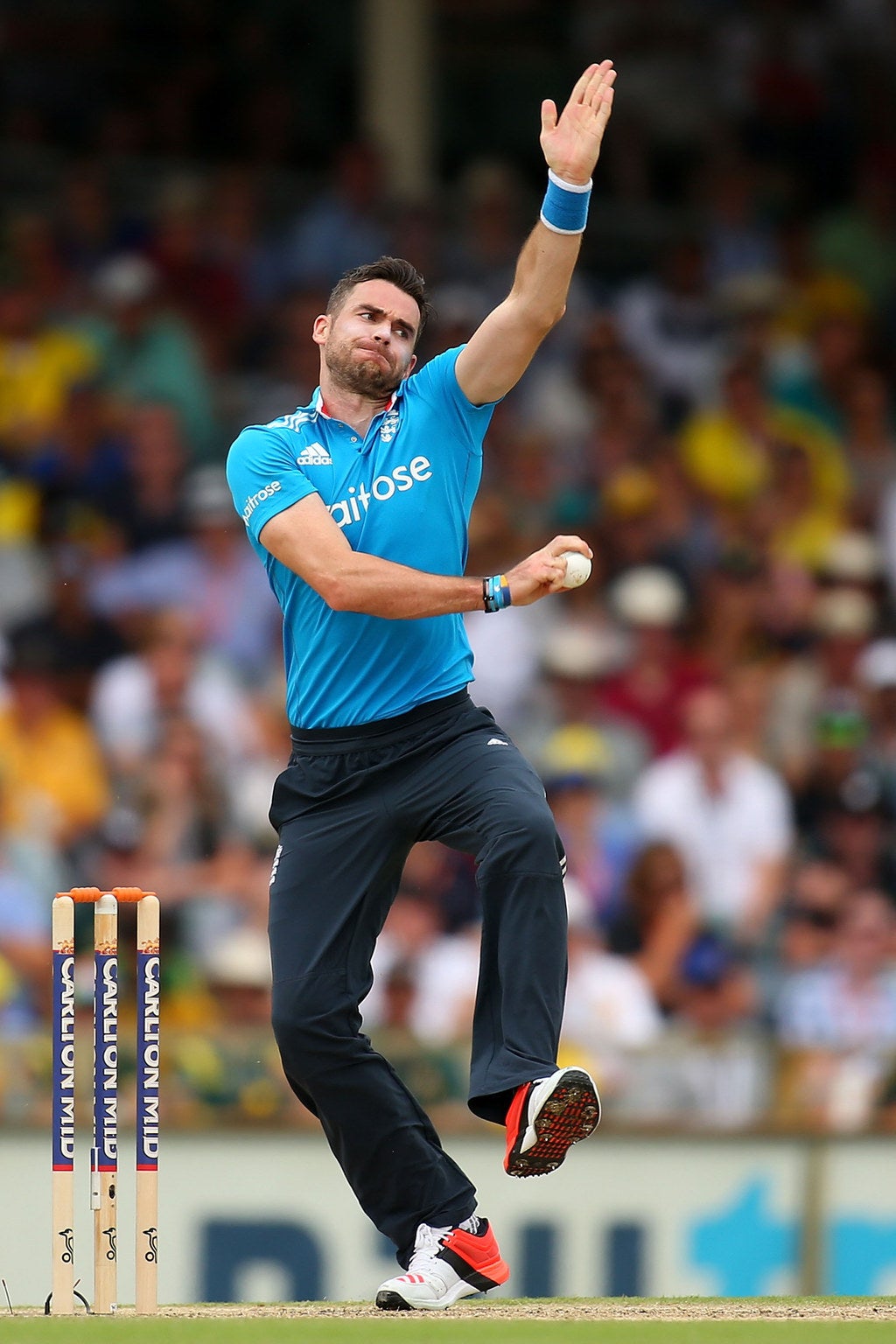 Here's Why: James Anderson has been part of the England mainstay for quite some time now. England fans will no doubt be pleased that he has matured from a young speedster into the most reliable pace bowler in the squad. He is now known for his accurate seam bowling as much as he is for his changing hairstyles, which earns him the comparison with Hawkeye, the master archer of The Avengers.
Anderson has proven that he has the tenacity to bowl well in any conditions, and he is as important to the bowling attack as Eoin Morgan will be while getting the runs on the scoreboard. If the two of them can hit the ground running, England could be looking at a much awaited first World Cup.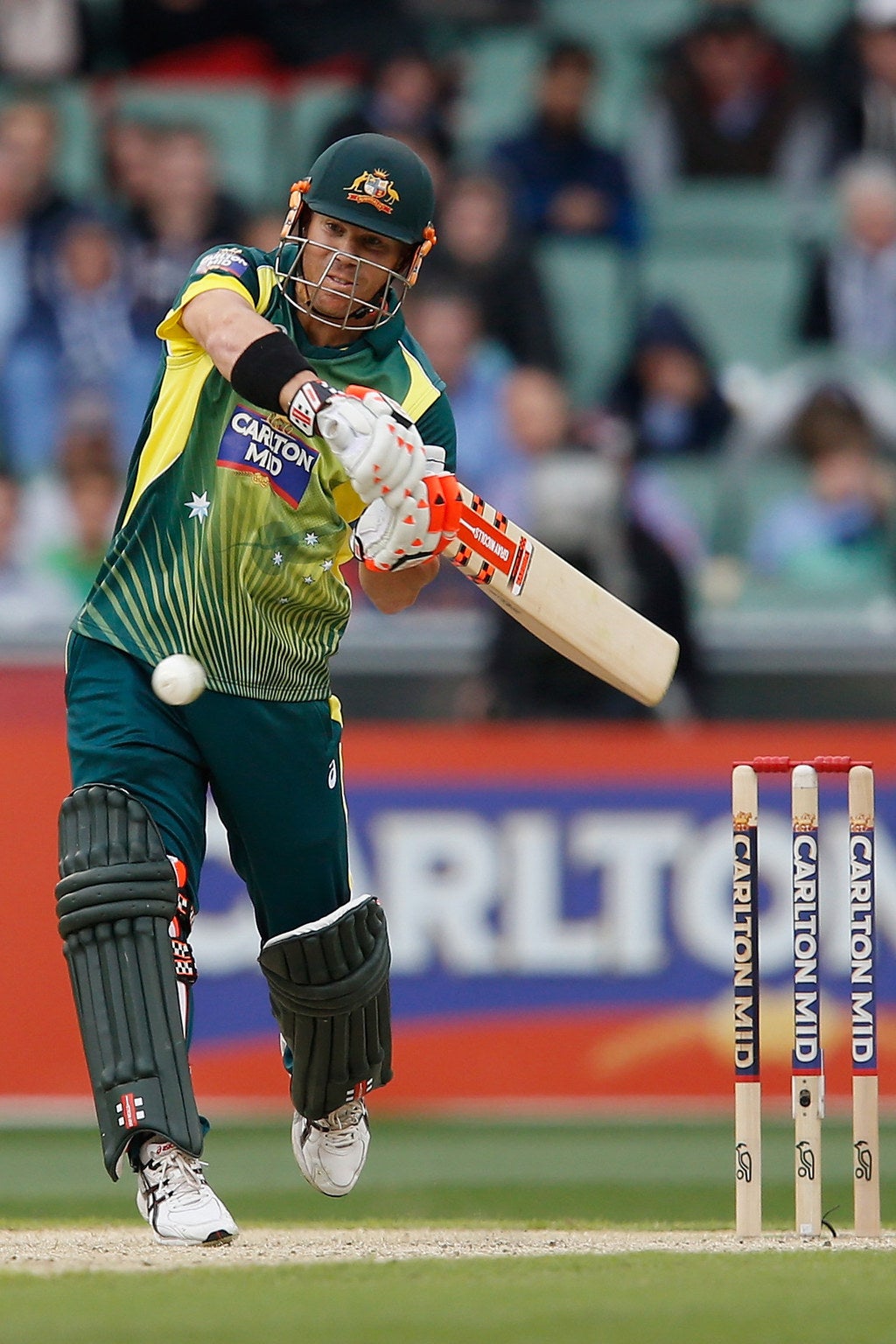 Here's Why: You've seen how Thor wields his hammer, right? The correct answer is: LIKE A BOSS. Now, take a look at how David Warner does it.
Nobody seems surprised when David Warner bludgeons bowlers of all shapes and sizes right out of the park. His strike rate is right up there with the best in the world, making him one of the most feared batsmen today. The 2015 World Cup is being held right in his backyard, which means his confidence will be sky high. Expect thunderstorms – a lot of them.
14.
Lasith Malinga = Flash
Here's Why: This one needs no explanation. Lasith 'The Slinga' Malinga known for his blistering pace and his outlandish hairdos, but he's also proven time and again that there is more to him than just his speed. After all, he's the only bowler to take four wickets in four consecutive balls in international cricket.
Easily one of the most entertaining cricketers in the game today, he's as fun to watch as he is lethal, just like his superhero equivalent. Let's hope he continues to destroy his way through every team's batting line – in a flash.