Sania Mirza just won her 3rd consecutive women's doubles Grand Slam title with her partner, Martina Hingis, at this year's Australian Open.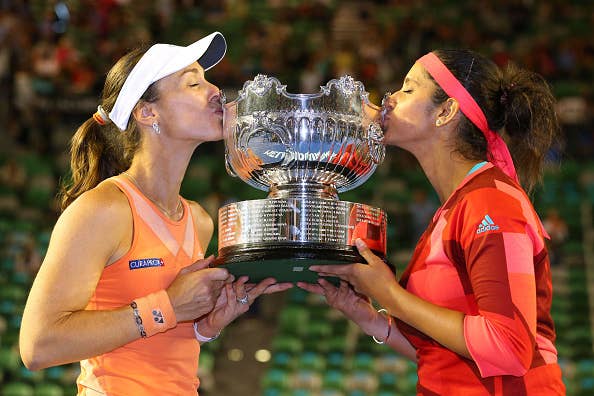 After the final, Hingis took to Twitter to celebrate their victory together.
And tennis legend Billie Jean King dropped by to congratulate the duo on a job well done.
Needless to say, Sania was pretty elated.
You go, girl!