Brazilian football legend Pelé landed in Kolkata on Sunday, visiting the city after 38 years. Needless to say, he received a tremendous welcome.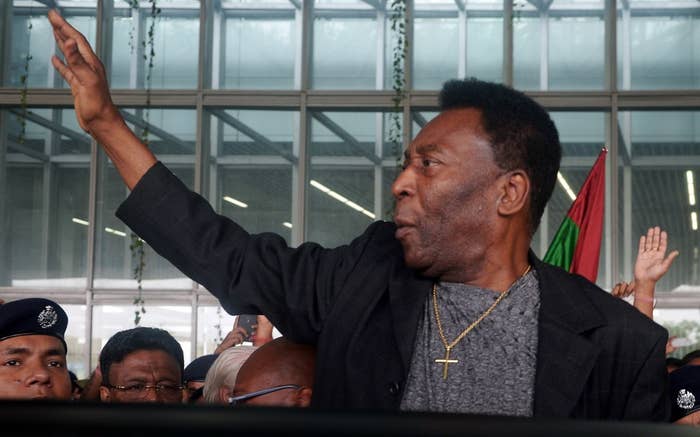 Pelé, who is expected at the Indian Super League match between Atletico de Kolkata and Kerala Blasters later today, took in some Durga Puja celebrations soon after he landed.
A statue was unveiled in honour of Pelé's achievements, which was based on this image of the footballer's iconic bicycle kick.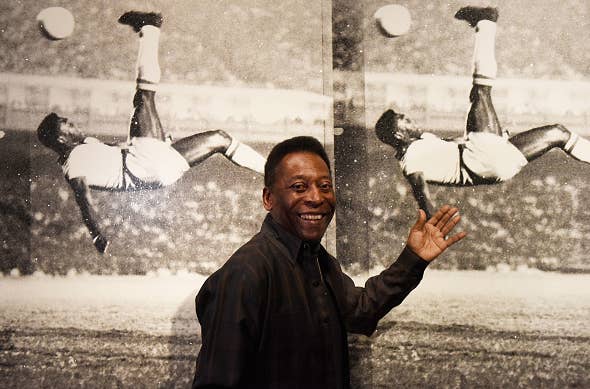 There's something off about the statue though.
And it didn't go unnoticed.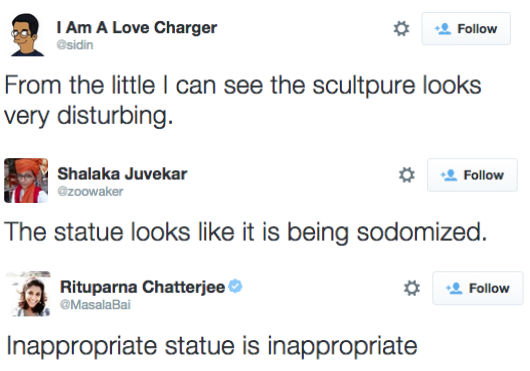 I mean, it's obvious what they're going for, but from here it looks a bit like the statue is crying out in pain as a result of being unexpectedly impaled.
It appears Pelé has failed to notice the anguished expression on his statue's visage.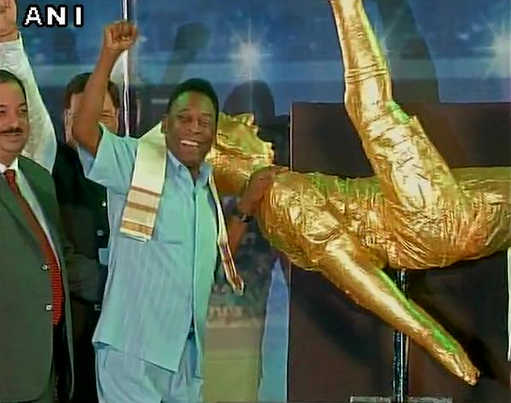 He also met up with Oscar winning composer A.R. Rahman, who is incidentally making the score for Pelé's upcoming biopic.
The two celebrities, along with former cricketer Sourav Ganguly, were part of an event in Netaji Indoor Stadium, which was also attended by Mamata Banerjee, chief minister of West Bengal.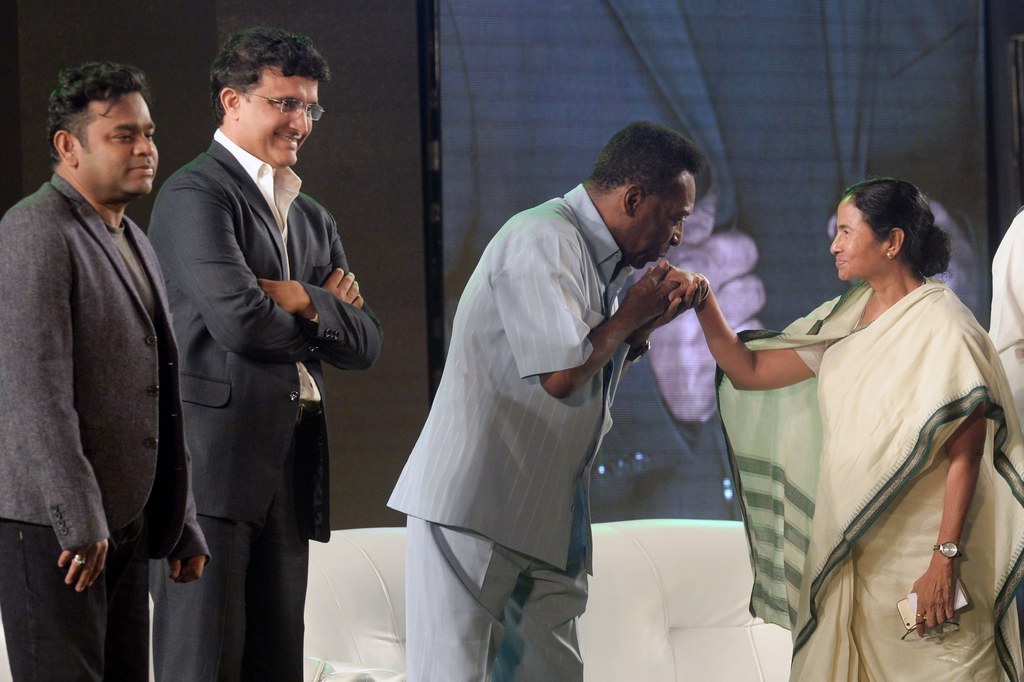 There was this sliiightly awkward moment when Rahman was talking and dada kinda nodded off, while Pelé appeared to wonder when the cake would be cut.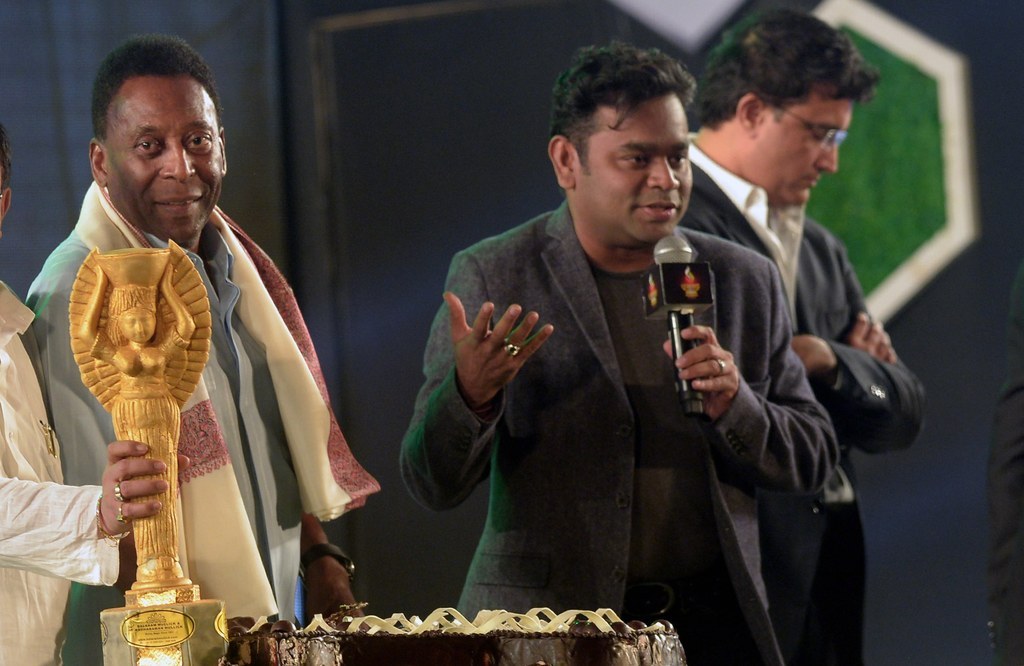 It's all good because Pelé eventually got what seems to be a sizeable piece.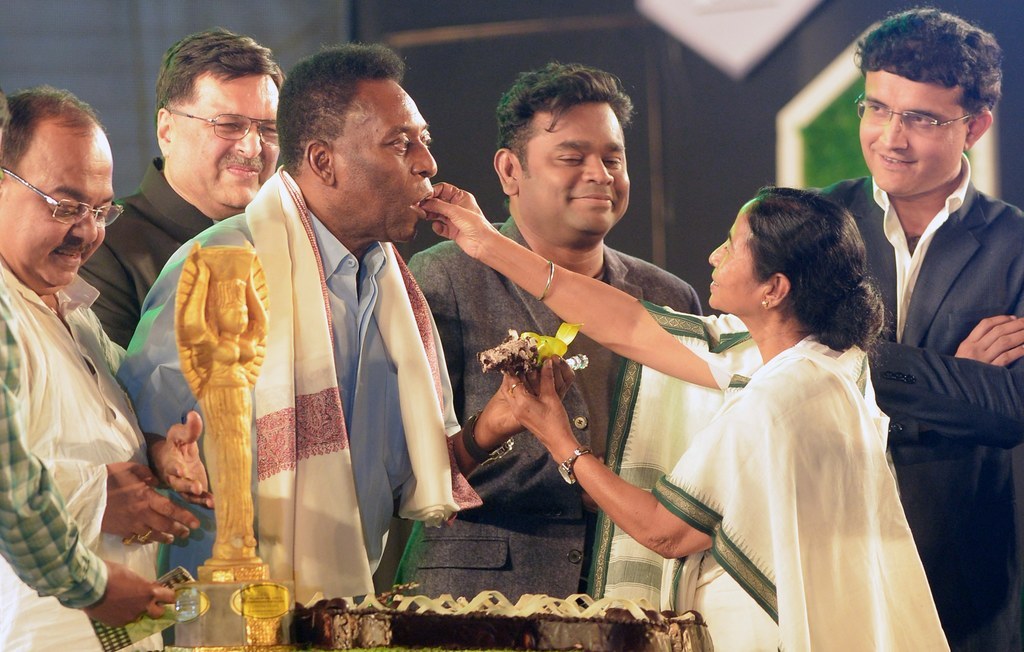 All things considered, statues and cakes included, Pelé seems quite content.
Follow BuzzFeed India on Facebook: