I Went To A Morning Rave Before Work And I Do Not Regret It
It was exactly what it sounded like, but I somehow still wasn't prepared.
Hi, my name is Shannon. I went to Daybreaker before work one morning and I'm going to tell you all about it.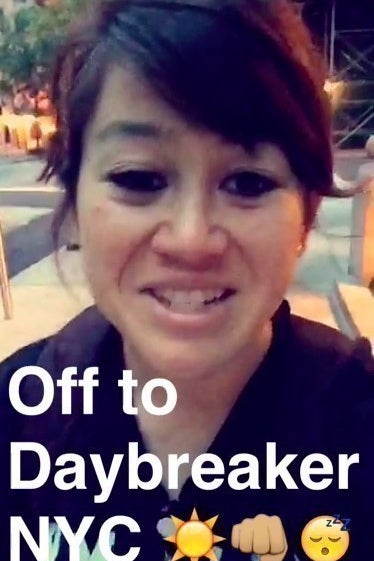 That's me before and after realizing what I got myself into.
If you haven't heard of it, Daybreaker is a morning rave where all kinds of people get together and soberly let loose, dance, and say a big "fuck you" to their regimented weekly schedules.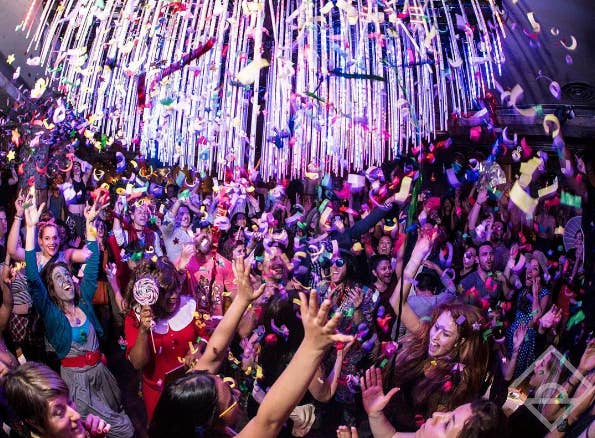 First of all, it was really freakin' early in the morning. Like I-wouldn't-even-wake-up-to-work-out-at-this-time early.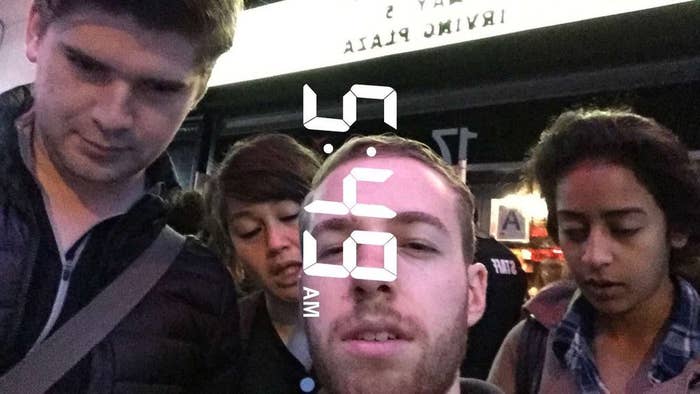 When I got there, I was pleasantly surprised to find the event was '90s-themed and I was greeted by Power Rangers at the door.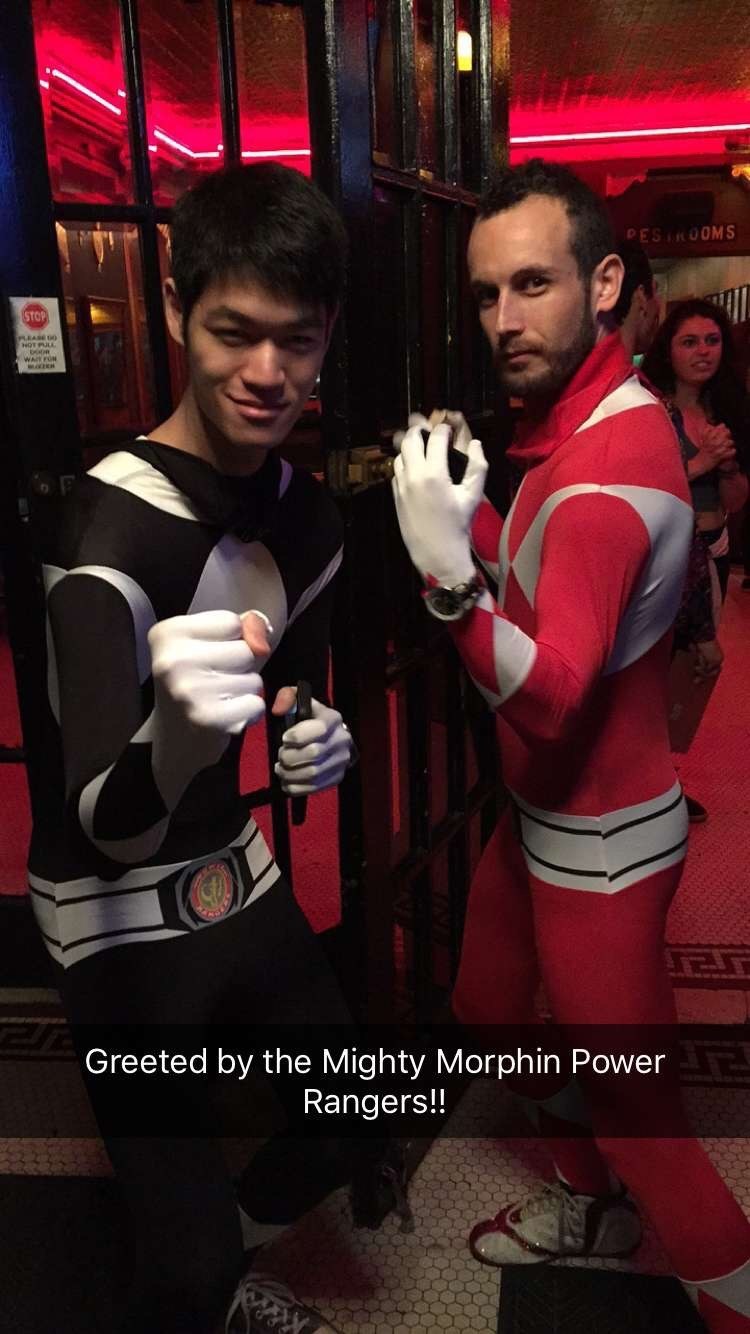 At 6 a.m. sharp, Taryn Toomey led the room through a not-so-typical yoga routine.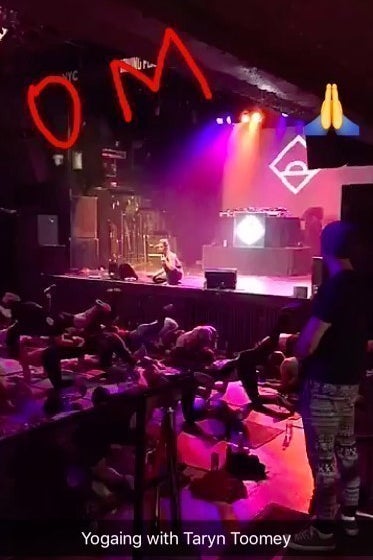 It started out as more traditional yoga...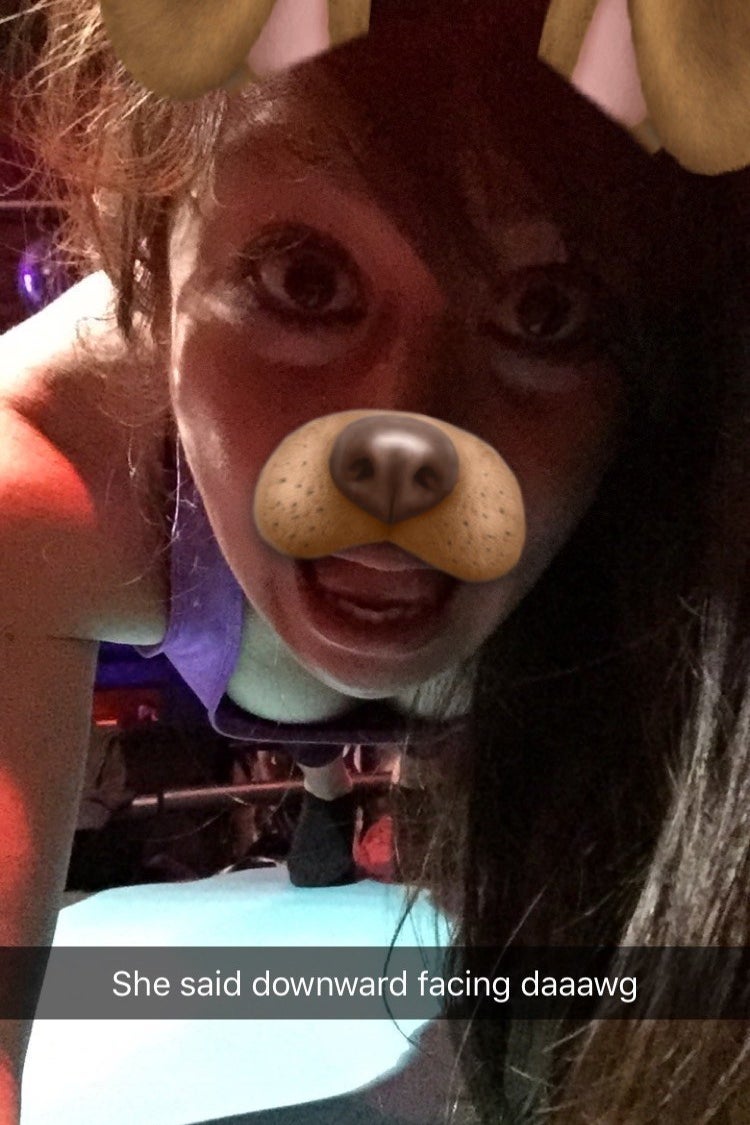 ...but then it turned into a yoga-cardio-stretching-screaming combo to top '90s hits.
Once the yoga ended, DJ Isaiah Martin took over and got the two-hour dance party started.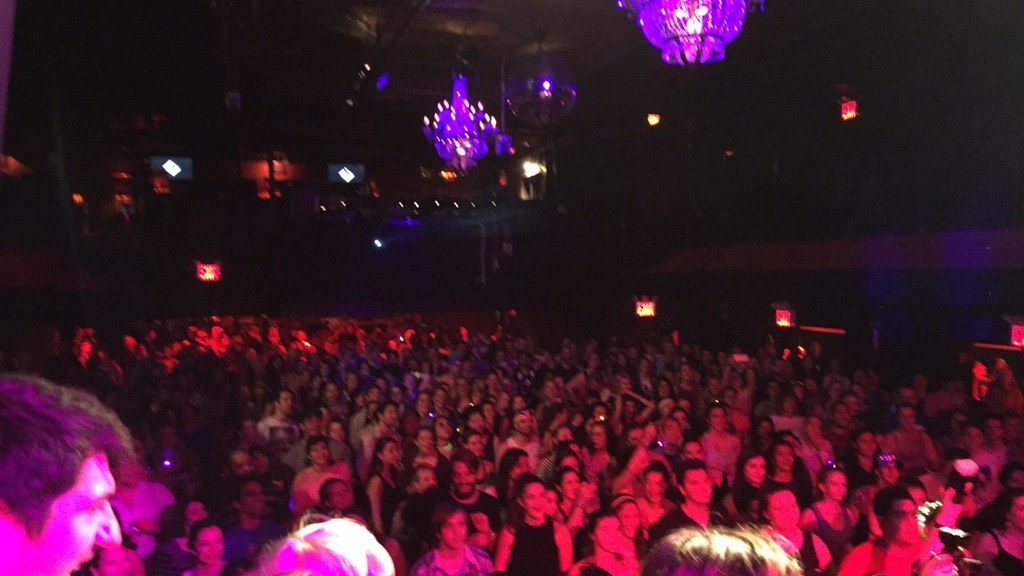 There were dance battles.
There was freestyle rapping and an electric violinist.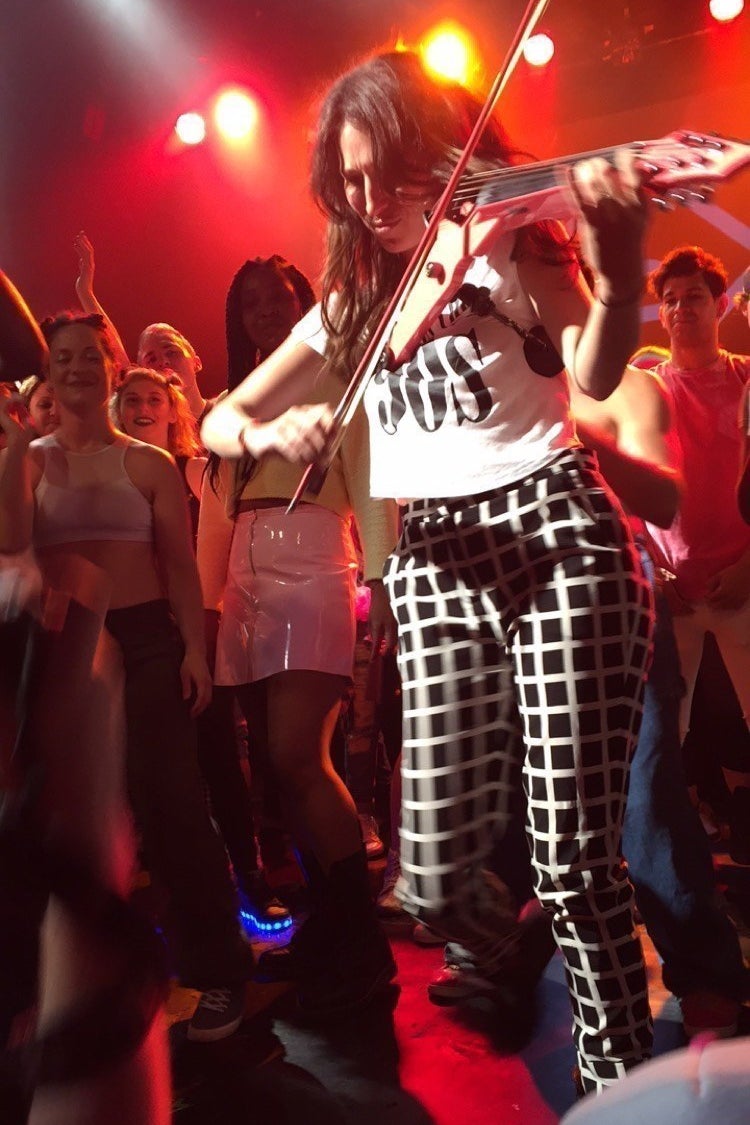 And everyone was having a ball, especially Jason the Power Ranger.
But my favorite part was when the fabulous Viva Bodyroll led the entire concert hall through a '90s-inspired jazzercise routine.
Oh yeah, and somehow I ended up onstage.
I was dancing so much that I was legit sweating buckets.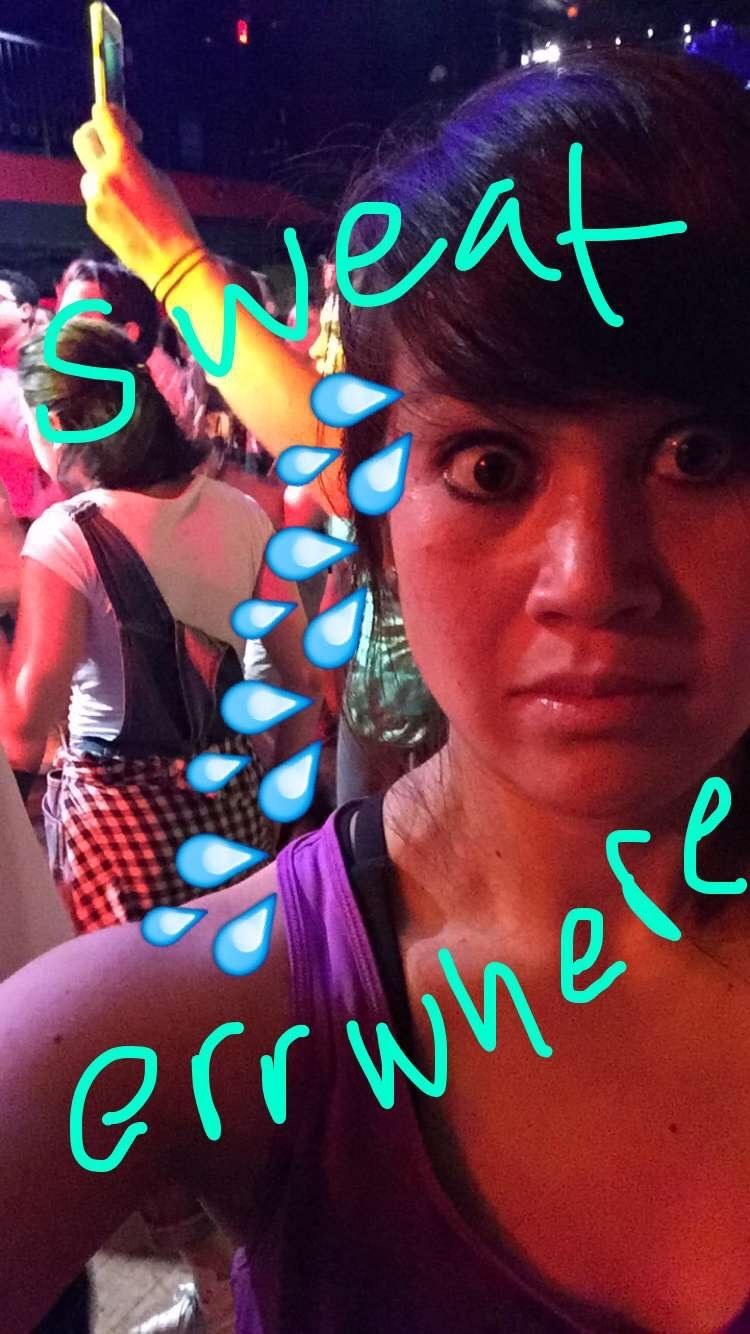 Your ticket also includes coffees, juices, and cereals, plus fun goodies like these throwback slap bracelets.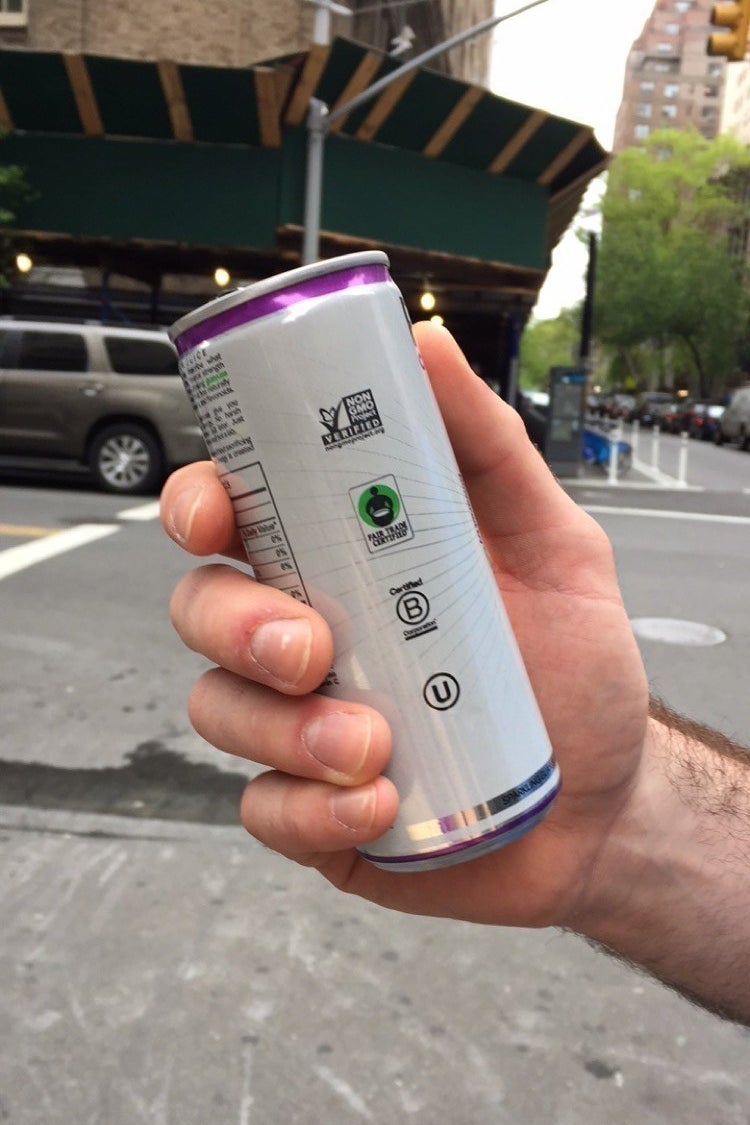 Tickets ranged from $30–40, depending on whether you attended the workout class or not. But between the food and drinks and concert/workout class, you definitely get your money's worth.
It was an absolute blast and I would 100% do it again.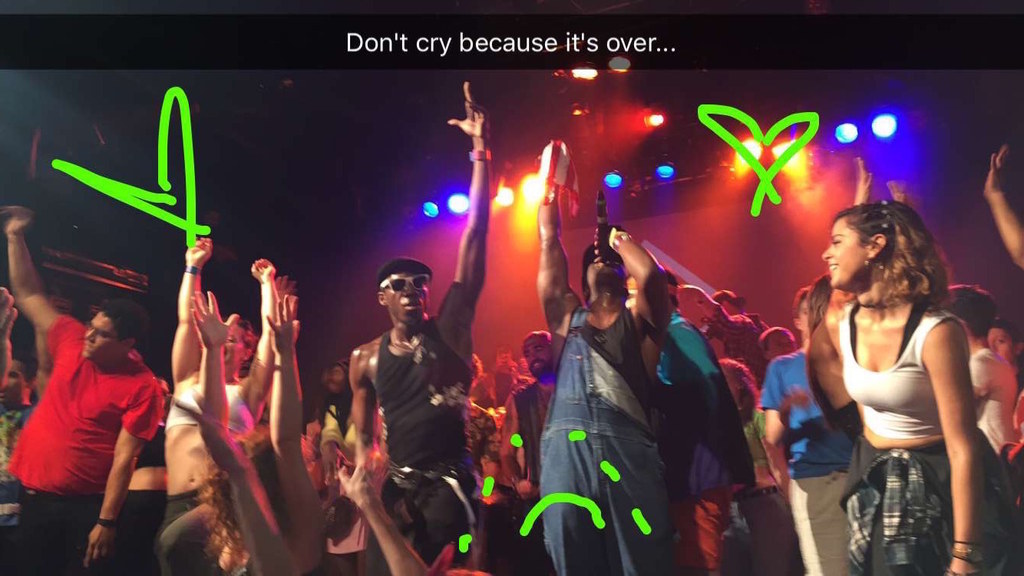 Find out more about Daybreaker and when its next morning rave is here.
It hosts parties all over the world, from New York and Chicago to Tel Aviv and Dubai.
Pro tip: If you're going to do this, which I totally recommend, just make sure you lock down a place to shower in advance. Your co-workers will thank you.
Byyyeeee!