People Are Actually Going Out Of Their Way To Avoid "AHS's" New Ads
Warning: This post contains images that may make people with trypophobia incredibly uncomfortable.
American Horror Story: Cult, the seventh season of the popular horror anthology, premieres on Sept. 5, and people are reportedly having visceral reactions to the show's newest ads — specifically, people who experience trypophobia, INCLUDING myself.
Trypophobia is a proposed phobia (intense, irrational fear or anxiety) of irregular patterns or clusters of small holes, circles, or bumps, and it can actually be debilitating.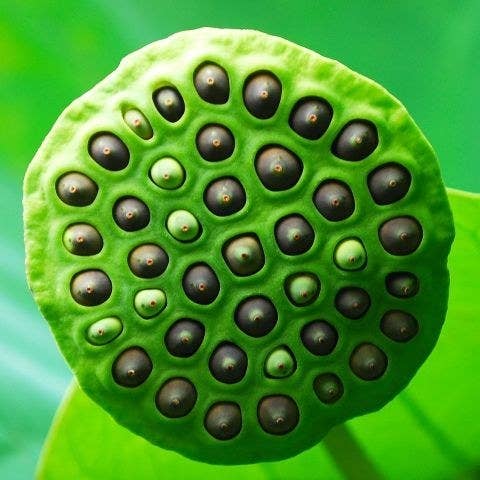 Trypophobic reactions range in intensity and can get as bad as throwing up, crying, shaking all over, and intense itching or scratching.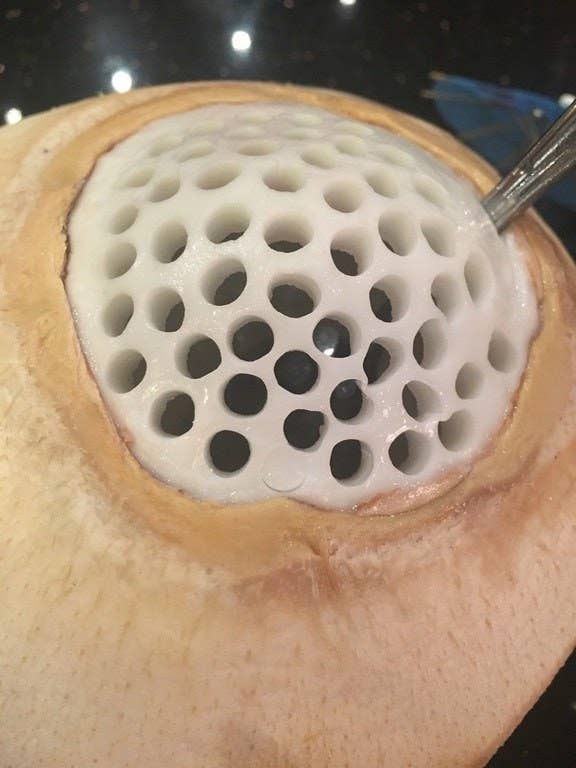 And because of this, some people have said that they'll be avoiding this upcoming season, just like they've been trying to avoid the ads. I concur with these people.
And guess what: It might just not be a coincidence that lots of tiny holes and circles have made their way into the AHS ads.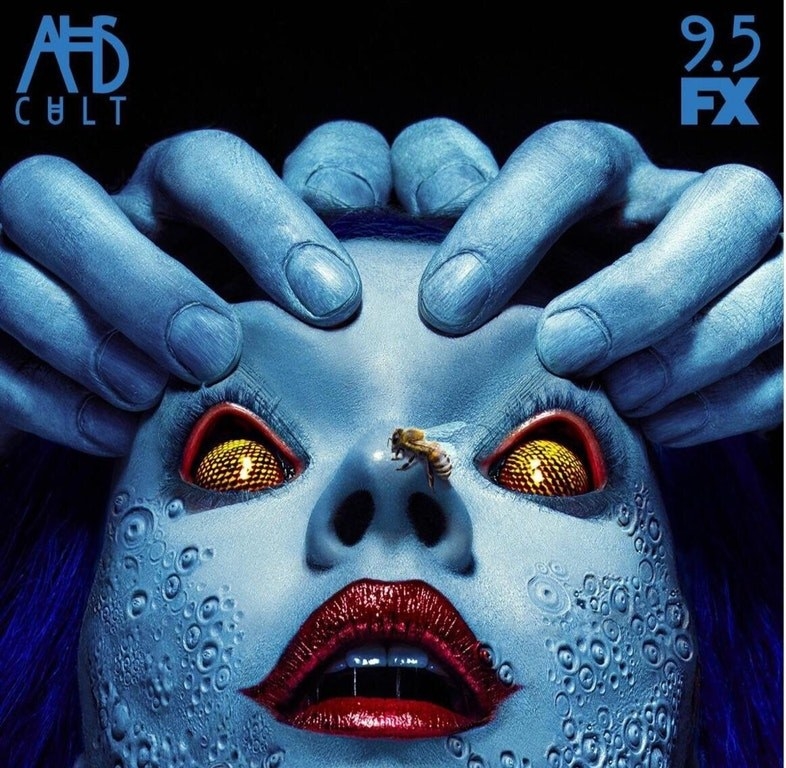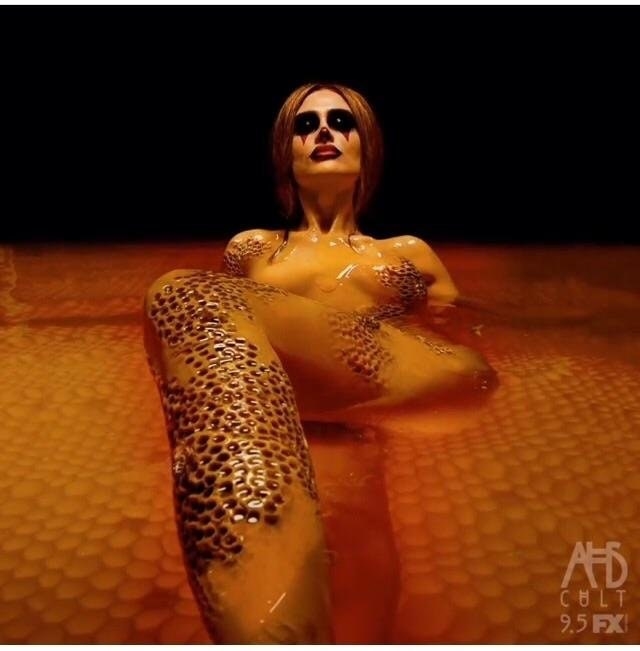 It even looks like one of the episodes is named "Holes," which some audience members are clearly not excited about.
Even this gathering of clowns in the Season 7 teaser trailer could be triggering for trypophobes.
Trypophobia isn't new, Wilkins says. It's just that people couldn't identify why they had these reactions until they started connecting with others on the internet.
"Phobias are usually described as an irrational and persistent fear of certain objects or situations, and causes of such fears can sometimes be difficult to identify," Wilkins says. "Trypophobia is just that, except it's a more complex concept with a cause that's not as simple to pinpoint as something like arachnophobia, where it's very easy to attribute one's fear to spiders or anything to do with spiders."
And because of that, there's been very little research into it, which Wilkins says is why it isn't recognized as a phobia in the Diagnostic and Statistical Manual of Mental Disorders (DSM).
"People will actually go out of their way to avoid anything triggering out of fear of being incapacitated from their reaction, and that's why I think it's worth studying further and hopefully getting into the DSM," he explains.
Bottom line is: If you're trypophobic, you may want to do yourself a favor and avoid this next season of AHS at all costs.
Oops. Something went wrong. Please try again later
Looks like we are having a problem on the server.
Was this post triggering for you?
Yes, I was incredibly disgusted the whole time and now I can't stop itching or thinking about it.

I mean, it's gross and I didn't enjoy reading it, but I'm not going to lose sleep over it.

Nah, I didn't have any reaction while reading this.
Oops. Something went wrong. Please try again later
Looks like we are having a problem on the server.
Have you ever experienced trypophobia before?
Yes, but I always knew I was trypophobic.

Yes, but I never understood why until now.

No, I've never experienced it before.
BuzzFeed Health has reached out to FX for comment.