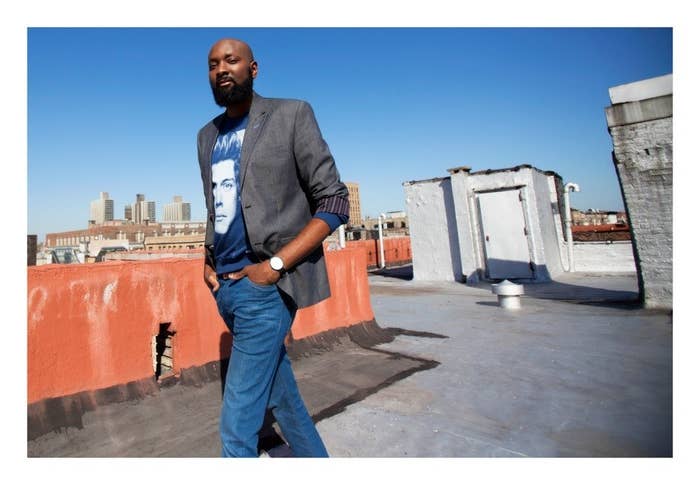 Patrik-Ian Polk — extremely tall, handsomely bearded, and wearing a phenomenal Harry Styles sweatshirt — spoke passionately during a recent BuzzFeed interview about his new film Blackbird's source material, Larry Duplechan's 1986 novel of the same name. Polk has been trying to adapt what he calls "the definitive black gay coming-of-age story" for over a decade.
"Through my years of filmmaking, we have seen the gay coming-of-age story from every possible white male point of view," he said. "We've seen it over, and over, and over." With Blackbird — premiering today in select cities — he hopes to inject a new perspective into a classic narrative.
Polk's directorial debut, Punks, screened in 2000 at the Sundance Film Festival. Its exploration of black gay life premeditated Polk's television dramedy, Noah's Arc, which drew upon similar themes and ran for two seasons on the Logo TV network in the mid-2000s. His film career ever since has been a steady flow of black gay storytelling.
With Blackbird, Polk is putting more gay black men center stage — only this time, they're teenagers. The protagonist, Randy, is a devout Christian in a small Mississippi town struggling to make sense of his faith while navigating his hormone-fueled crushes on other boys.
Polk first tried to mount a production of Blackbird seven or eight years ago, casting Jussie Smollett — with whom he'd eventually work in his 2012 film The Skinny — as the lead. But the money fell through, and the project went back on the shelf. Now, Smollett is making major waves on the small screen as Empire's Jamal, a groundbreaking black gay character who, in all likelihood, would not exist were it not for Polk's oeuvre.

"Oftentimes with our black celebrities, these clouds of controversy are allowed to linger, whereas their white counterparts time and time again get let off the hook."
In 2012, Outfest Fusion, a film festival for LGBT people of color, honored Polk for his work; Empire's co-creator, Lee Daniels, presented the award. "Being a black filmmaker is really, really hard work. And being a gay black filmmaker is close to impossible," Daniels said in his speech. "Having the balls to tell gay stories in cinema the way Patrik Polk has done is inspiring to me, because I don't have those balls yet. I'm growing 'em, though." Sure enough, three years later, Daniels' Jamal is toppling stereotypes with Latino and black boyfriends at his side.
"The success of [Empire] is unlike anything we've seen in recent years," Polk told BuzzFeed. "My hope is that because it's such a juggernaut — my hope is it it can only have a real ripple [effect]." He added that, in the television and film industries, "this sort of diversity issue creeps up every few years. It comes up that the landscape is really bleak, and everyone has all this shock and horror, and [executives] vow to do better." He said diversity initiatives see upswings that, ultimately, aren't sustainable. But Empire is different. He hopes Blackbird will be, too.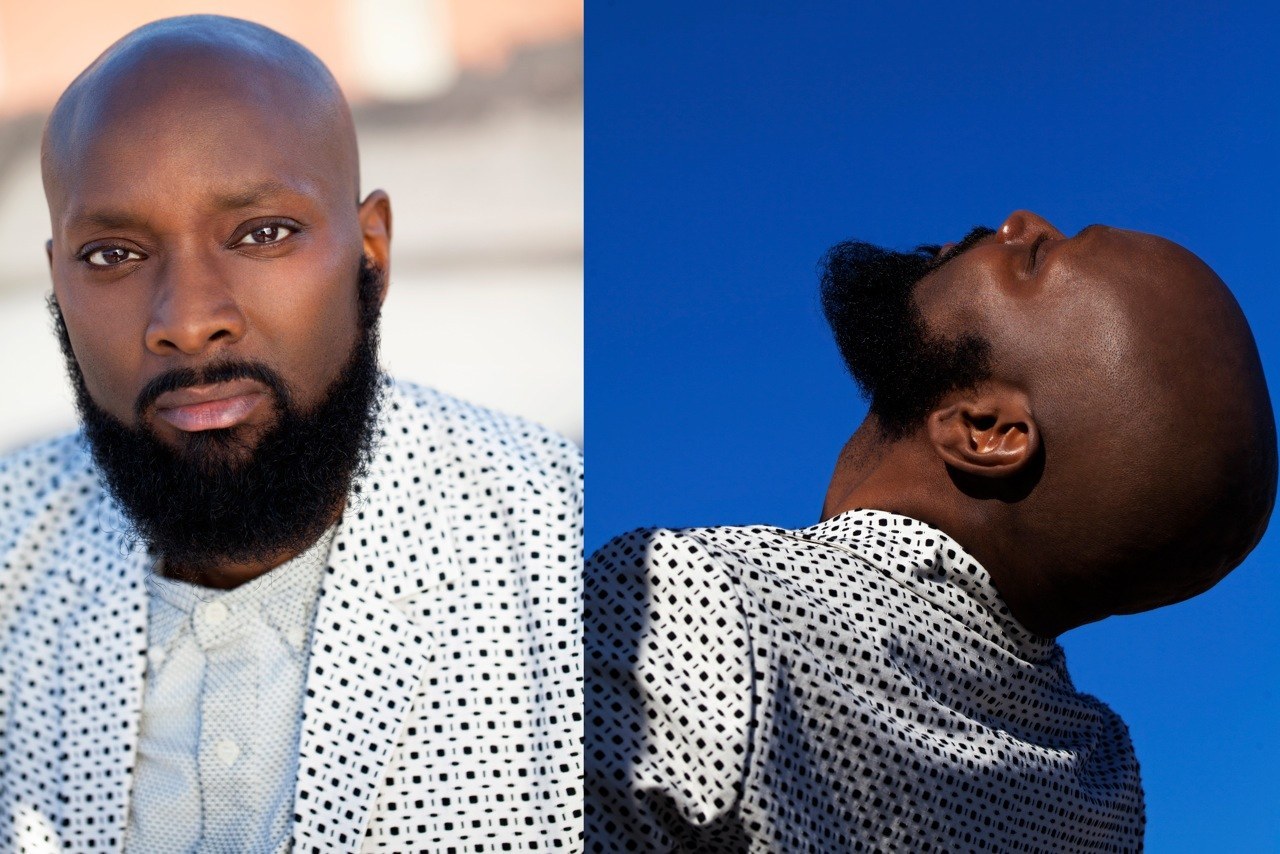 When his latest production effort for Blackbird was met with funding success, Polk went back to the casting drawing board. And that has long since been one of his biggest challenges.
"[Because] all of my work thus far has dealt strongly with black gay themes, casting has always been difficult," Polk said. "A lot of actors, a lot of young people, you hear the same stories of trepidation and hesitation and nervousness over and over from these actors now [that I heard] when I started [filmmaking] 15, 16 years ago. People think it's going to ruin their career before it gets started. I'm always quick to point out there's a gazillion big actors who played gay characters early in their career — you can't really name one case where it's hurt them. [Playing a gay character] gave Will Smith an entree into serious acting when he did Six Degrees of Separation."
"There are unbelievably high HIV rates among black gay men in this country. It's at epidemic level. It's unbelievable that we're not screaming about that."
Of course, radical as his Six Degrees character was in 1993, Smith refused to actually kiss his co-star Anthony Michael Hall — a refusal, according to rumors, he made thanks to advice from Denzel Washington. More than 20 years later, Polk said he still sees similar fears about expressing onscreen gay intimacy from young actors. But then he found Julian Walker.
"Out of nowhere this kid, a sophomore at the University of Southern Mississippi, hears about the audition from a friend, sends in a blind audition ... and ends up getting the [lead role of Randy]," Polk told BuzzFeed. "He's openly gay and has never acted before."
Polk said that Walker will "be a good case study for how [an openly gay young actor] will actually be able to navigate the industry."
Walker is acting alongside two of cinema's behemoths: Isaiah Washington and Oscar-winning Mo'Nique (who, along with her husband, also executive-produced the film). Both actors have been known to make splashes in the press. Washington's involvement in Blackbird, in particular, has inspired titters; he made headlines in 2007 for using an anti-gay slur on the set of Grey's Anatomy, eventually getting fired for the ensuing scuffle. Now, he's playing the gay-accepting, if deadbeat, father in Blackbird — the foil to Mo'Nique's hyper-religious and intolerant mother.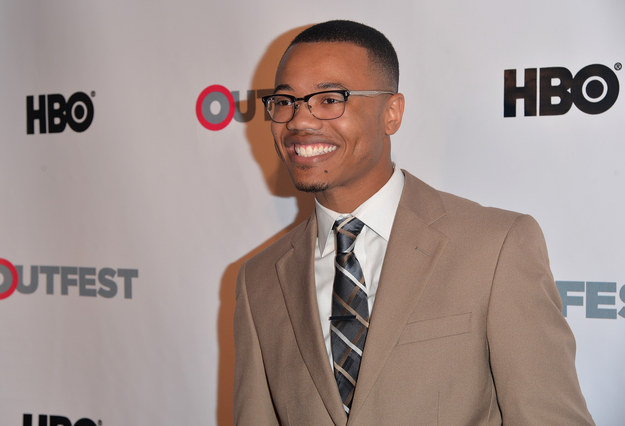 "I knew to see beyond the headlines," Polk said about his casting decisions. "[Washington] played gay in Spike Lee's Get on the Bus years before anyone thought it was cool to do so." He added, "I think it's unfortunate that oftentimes with our black celebrities, these clouds of controversy are allowed to linger, whereas their white counterparts time and time again get let off the hook. How many times has Alec Baldwin said [fag]? But then he apologizes and we move on, and it's always about the work with him. Why isn't [Washington] offered the same courtesy?"
Ultimately, Polk wants to rise above clouds of controversy and grapple with the real-world issues of the characters he depicts. "There are unbelievably high HIV rates among black gay men in this country," he said. "It's at epidemic level. And it's unfortunate that it's not a bigger story. It's unfortunate we're not talking about PrEP, that can prevent people from catching HIV. It's unbelievable that we're not screaming about that. If this were white women getting infected like black gay men, people would be up in arms — that drug would be available. It's important that I put these ideas in my work."
With Blackbird in particular, he hopes to reach the young people who are most starved for reflections of their own lived experiences. "Yesterday I got an email from a 16-year-old in high school, who's closeted," Polk said. "He was taking music and maybe dance ... then dropped those and went into football because that's viewed as more masculine. He's in that situation right now. He's Michael Sam [as a teenager]. He's writing me, telling me how my work is affecting him in a positive way. This is what's going on in his life. But [with my work], he has something out there to look at, and say, 'OK, as a gay man, I can see some sort of semblance of a future.'"