Armed Black Panthers Occupy Government Building, 1967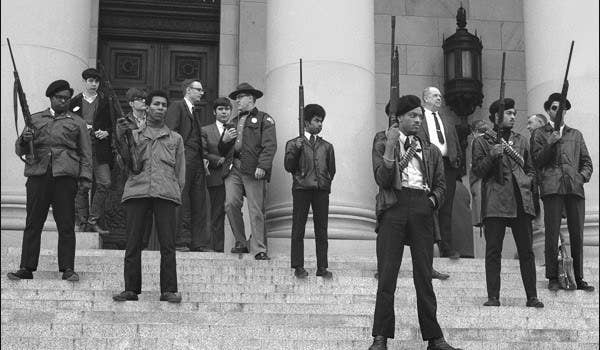 Summary:
* Leader Huey Newton killed a fellow university student in a political argument before founding the Panthers, abused women and killed a prostitute, Kathleen Smith. Newton and other leaders were at the same time embezzling from the party's children's breakfast and education efforts. The Party's assistant chief of Staff also attempted to assassinate a key prosecution witness in the trial of Newton for the death of prostitute Kathleen Smith.
* Co-founder Bobby Seale participated in killings and torture and finally issued a confession discussing many of the crimes perpetrated by the Black Panther Party. When he testified against the party in the court, Newton sodomized him so severely he required reconstructive surgery. Prominent leader Eldridge Cleaver, also led ambushes on police and killed his romantic rival.
* Panthers tortured and murdered their own members: a 19-year-old Alex Rackley (a suspected police informant) and Betty Van Patter a bookkeeper who discovered they were embezzling. Van Potter, was kidnapped, beaten, raped, killed and dumped in the harbor. Rackley was tortured, doused with boiling water, forced to confess to being a police informant and then killed on the waterside awaiting a boat he was told would take him to freedom. His forced confession was audio recorded by the Panthers and played at their trial to the jury just before his body was found.
* The Panthers killed at least 15 police officers in ambush-style attacks. The militant wing of the party, the Black Liberation Army, was responsible for 13 of these. Among those killed were Joseph Piagentini and Waverly Jones in New York, John Victor Young, a sergeant in San Francisco (who was sitting in a police station), Gregory Foster and Rocco Laurie in New York City, James R. Greene in Atlanta (while filling up his patrol car) and Werner Foerster in New Jersey (killed execution style, point blank, during a routine traffic stop). they also killed Brinks guards Edward O'Grady and Waverly Brown during an armored car robbery wherein $1.6 million was stolen.
* Two competing Panther factions, the Newton and Cleaver factions, engaged in retaliatory assassinations of each other's members, resulting in at least four deaths. One member killed was Sam Napier who was tortured with boiling water and then shot. Thy were also engaged in a feud with the US Organization, a competing African American rights organization which resulted in deaths.
* The party also expelled a member for having an abortion, an armed thirty-man team took over a government legislature and a faction robbed an armored car.
Timeline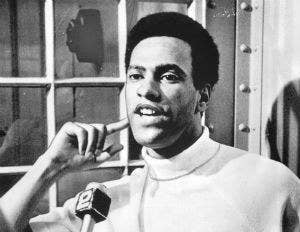 1964 Huey Newton is sentenced to six months in prison for stabbing Odell Lee with a knife. Newton gets 6 months in jail (this was before the Panthers even existed).
In 1964 he joined the Merritt College Afro American Association, where, during a heated argument with a black man named Odell Lee over an issue involving cultural nationalism, he stabbed Lee in the head with a steak knife. At his subsequent trial, Newton's defense was that he had stabbed Lee as a pre-emptive defensive measure; he claimed that a scar on Lee's face identified the latter as a knife-fighter from the ghetto who was, in all likelihood, planning to stab Newton. Unsuccessful in persuading the jury by this theory, Newton was sentenced to a prison term of two-and-a-half years, of which he would serve six months before being paroled.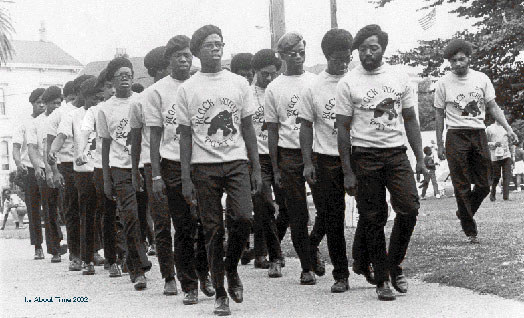 1966 The Black Panther Party issued a document called the "Manifesto of the Black Panther Party." It included ten ideals referred to today as the ten point program.
1. We want freedom. We want power to determine the destiny of our black community.
2. We want full employment for our people (which they hoped to obtain through the overthrow of the bourgeoisie elite by the proletariat working class).
3. We want an end to the robbery by the capitalists of our black community.
4. We want decent housing, fit for shelter of human beings.
5. We want education for our people that exposes the true nature of this decadent American society.
6. We want all black men to be exempt from military service.
7. We want an immediate end to police brutality and murder of black people.
8. We want freedom for all black men held in federal, state, county, and city prisons and jails.
9. We want all black people when brought to trial to be
tried in court by a jury of their peer group or people from the black communities.
10. We want land, bread, housing, education, clothing, justice, and peace.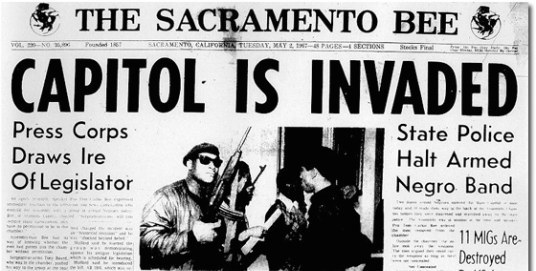 August 1967: The Federal Bureau of Investigation (FBI) directs its program "COINTELPRO" to "neutralize" what they call "black nationalist hate groups".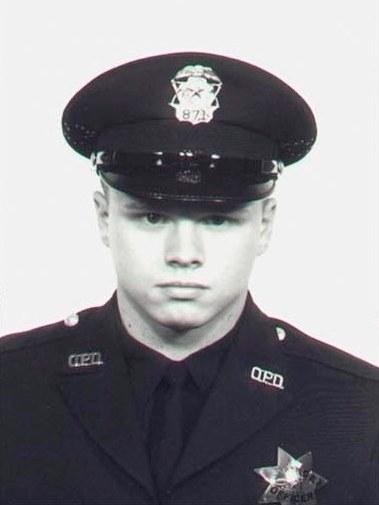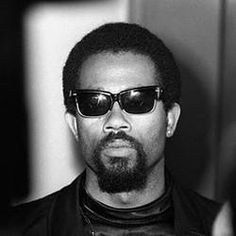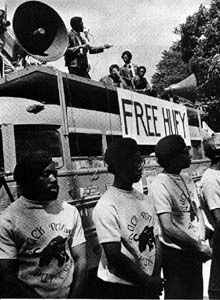 August 5, 1968: Three Panthers were killed in a gun battle with police at a Los Angeles gas station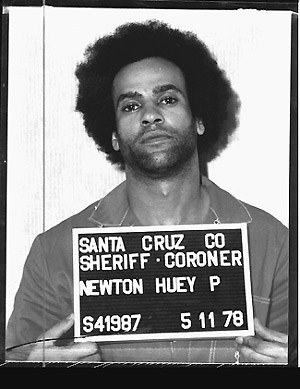 Late September 1968: days before he is due to return to prison to serve out a rape conviction, Cleaver flees to Cuba and later Algeria.
October 5, 1968: a Panther is killed in a gunfight with police in Los Angeles
November 1968: BPP leadership begins embezzling donated funds
Early 1969: In late 1968 and January 1969, the BPP began to purge members due to fears about law enforcement infiltration and various petty disagreements.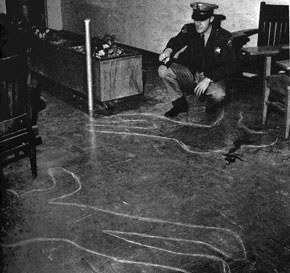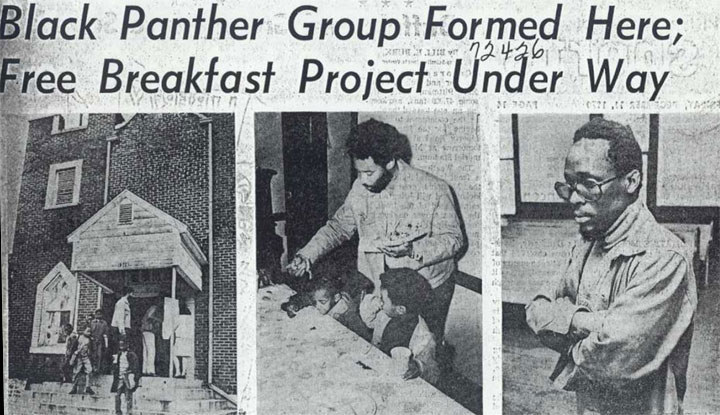 March 1969: There is a second purge of BPP members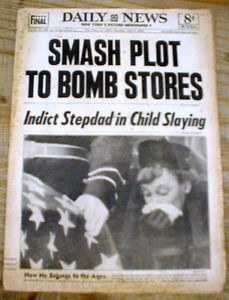 May 1969: Two more southern California Panthers are killed in violent disputes with US Organization members (A Black nationalist Group).
July 17, 1969: Two policemen are shot and a Panther is killed in a gun battle in Chicago
June 6 1969 Stokeley Carmichael announced from exile in Africa that he was resigning as Prime Minister of the Black Panther Party because of the group's policy of making alliances, with white radical groups.
Late July 1969: The BPP ideology undergoes a shift, with attempted turn toward self-discipline and anti-racism.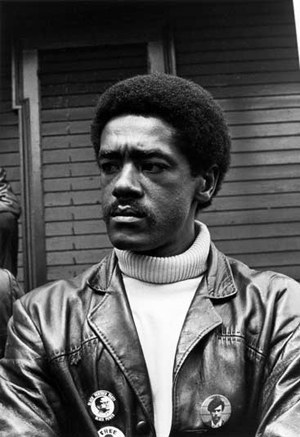 October 18, 1969: A Panther is killed in a gunfight with police outside a Los Angeles restaurant
November 13, 1969: A Panther is killed in a gunfight with police in Chicago
December 4, 1969: Fred Hampton and Mark Clark are killed by law enforcement in Chicago.
The two Panthers were killed when the Chicago Police raided the home of Panther leader Fred Hampton. The raid had been orchestrated by the police in conjunction with the FBI. Hampton was shot and killed, as was Panther guard Mark Clark. Cook County State's Attorney Edward Hanrahan, his assistant and eight Chicago police officers were indicted by a federal grand jury over the raid, but the charges were later dismissed.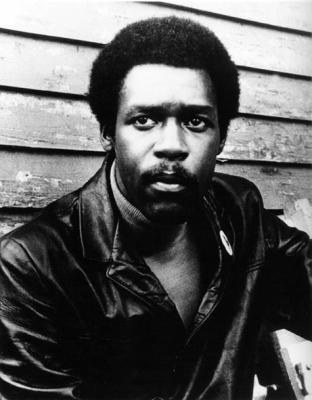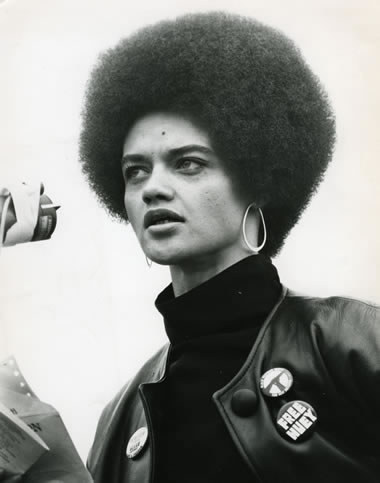 April 25th 1970 The Black Panthers expelled Verlina Donnetta Brewer from the party for having an abortion. She was one of the Panthers wounded when the Chicago police sprayed Fred Hampton's apartment with bullets. The communique from headquarters was blunt: "As of April 25, 1970, Donnetta Brewer is no longer [a party member] in good standing…She has been purged."
The Panther newspaper opposed the liberalization of abortion laws because it would be "a victory for the oppressive ruling class who will use [abortion] to kill off Black and other oppressed people before they are born." The birth control pill was deemed "another type of genocide that the power structure has poured into the Black community."
Spring 1970: The Oakland BPP engages in another ambush of police officers with guns and fragmentation bombs. Two officers are wounded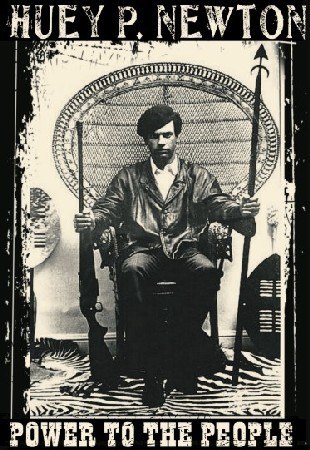 July 1970: Newton tells The New York Times that "we've never advocated violence".
August 1970: Newton is released from prison.
January 1971: Newton expels Geronimo Pratt who goes underground. Newton also expels two of the New York 21 and his own secretary, who flee the country.
January 1971 The Intercommunal Youth Institute was established. The name was changed to Oakland Community School in 1974. It's purpose was to help black children succeed. Later the Panthers also provided free food to other underprivileged black people and established medical clinics including ambulance services.
February 1971: a fall-out between Newton and Cleaver ensues after they argue during a live broadcast link-up. Newton expels Cleaver and the entire international section from the party.
Spring 1971: the Newton and Cleaver factions engage in retaliatory assassinations of each other's members, resulting in the deaths of four people. Elderidge Cleaver pushed a more militant approach and took command of the Black Liberation Army, an existing underground wing of the Black Panthers. The split turned violent, as the Newton and Cleaver factions carried out retaliatory assassinations of each other's members, resulting in the deaths of four people.
May 1971: Bobby Seale is acquitted of ordering the Rackley murder, and returns to Oakland.
Mid-to-late 1971: nationally, hundreds of Party members quit the BPP
November 3, 1971, Officer James R. Greene of the Atlanta Police Department was shot and killed in his patrol van at a gas station.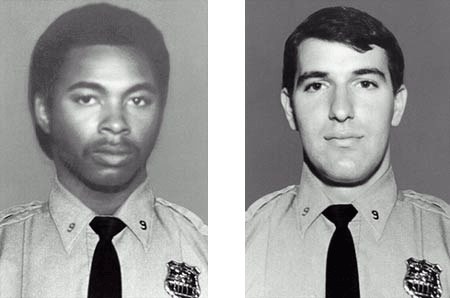 Early 1972: Newton shuts down chapters around the country, and calls the key members to Oakland.
May 1972 Several black student unions in California billing themselves under the BPP umbrella attempted to create campus programs to bridge the gap between students and community efforts. The Black Student Alliance provided subsidized food, child care, financial aid, books and supplies.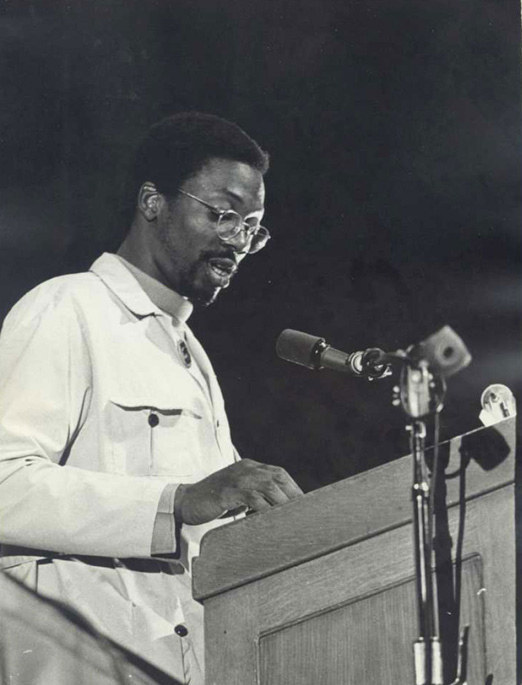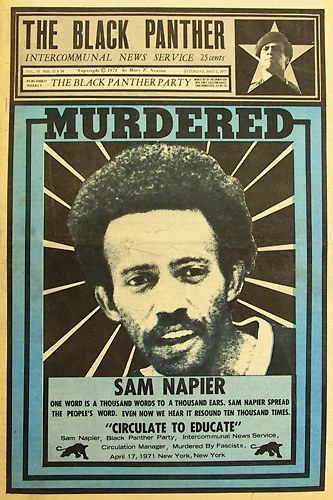 1973: The BPP focuses nearly all of its resources on winning political power in the Oakland city government. Seale runs for mayor; Elaine Brown runs for city council. Both lose, and many Party members resign after the losses.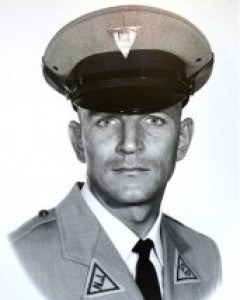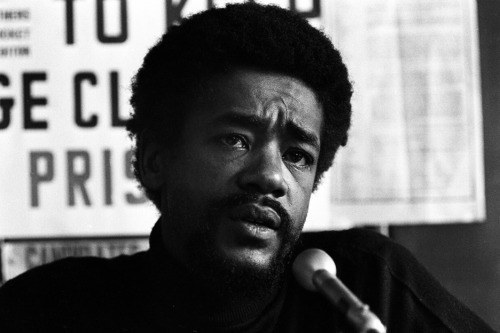 August 6 1974: Newton, who was a pimp, murders Kathleen Smith, a 17 year old teenage prostitute. He flees to Cuba. Elaine Brown takes over the leadership in his absence. He was arrested but granted bail and fled to Cuba. He returned three years later but by that time evidence and witnesses were not available.
Smith was shot but died three months later. According to the prosecutor handling the case, Newton shot Smith after a casual exchange on the street during which she referred to him as "Baby", a childhood nickname he hated. Pearson alleges that shortly after the killing, while staying with film producer Bert Schneider in Beverly Hills, Newton referred to the Smith killing as his "first non-political murder."
Not long after Kathleen's death, he summoned his tailor, Preston Callins, to his apartment for a fitting. During the course of their meeting, Newton became abusive. When the tailor replied, "Oh, baby, don't feel that way," Newton screamed, "Nobody calls me no damn baby!" and he pistol-whipped Callins with a .357 magnum, inflicting four skull fractures that required surgery.
Kathleen's pimp put a bounty on Newton's head, prompting him to disappear from public sight. When Newton failed to show up for his arraignment for the Smith murder charges, he was placed on the FBI's "Most Wanted" list. It was later learned that Newton was in Cuba, where he would remain for approximately three years. During that period, young Elaine Brown, who Newton had groomed (by means of instruction and violent beatings) to be one of his closest lieutenants, assumed control of the Party's day-to-day activities. It was Newton, however, who maintained ultimate authority from his base in Cuba, relaying his orders to Brown via daily telephone calls.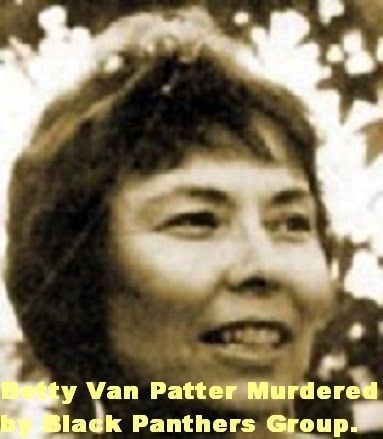 1974: Huey Newton and eight other Panthers were arrested and charged with assault on police officers. Newton went into exile in Cuba to avoid prosecution for the murder of Smith. Newton was also indicted for pistol-whipping his tailor, Preston Callins. Although Newton confided to friends that Kathleen Smith was his "first nonpolitical murder", he was ultimately acquitted, after one witness's testimony was impeached by her admission that she had been smoking marijuana on the night of the murder, and another prostitute witness recanted her testimony. Newton was also acquitted of assaulting Preston Callins after Callins refused to press charges.
1977 Newton, who was unhappy living in exile, returned to the United States in the spring of 1977. Though he knew he would have to face charges for the killing of Kathleen Smith, Newton was optimistic about his chances for acquittal. The FBI had been discredited after Watergate and the system was under attack for being racist.
October 1977: Flores Forbes, the party's assistant chief of staff, led a botched attempt to assassinate Crystal Gray, a key prosecution witness in Newton's upcoming trial who had been present the day of Kathleen Smith's murder. This took place one day before the preliminary trial hearings for the Smith murder were to begin in Oakland. Three Panther gunmen tried to break into a house where they expected to find the prosecution's chief eyewitness. But they targeted the wrong house; the owner, a black bookkeeper, fired her gun at the intruders, and in the ensuing gun battle one Panther was killed and another was wounded. Columbia University administrator Flores Forbes, mistakenly shot and killed a fellow Panther during the assassination attempt.
Panther, Louis Johnson, was killed and the other two assailants escaped. One of the two surviving assassins, Flores Forbes, fled to Las Vegas, Nevada, with the help of Panther paramedic Nelson Malloy. Fearing that Malloy would discover the truth behind the botched assassination attempt, Newton ordered a "house cleaning", and Malloy was shot and buried alive in the desert. Although permanently paralyzed from the waist down, Malloy recovered from the assault and told police that fellow Panthers Rollin Reid and Allen Lewis were behind his attempted murder. Newton denied any involvement or knowledge and said the events "might have been the result of overzealous party members".
Newton was ultimately acquitted of the murder of Kathleen Smith, after Crystal Gray's testimony was impeached by her admission that she had smoked marijuana on the night of the murder, and acquitted of assaulting Preston Callins after Callins refused to press charges. Newton was tried twice for Kathleen Smith's murder; both juries deadlocked and Newton, like OJ Simpson was never convicted. In a moment of candor in 1980, however, he told UC Santa Cruz professor Bob Trivers, "You know, I've killed more men than women." When Trivers delicately broached the subject of Smith, Newton declared the topic off limits and said, "Look, the statute of limitations on murder never runs out."
1980 Newton hired a new principal for the Panthers' school in Oakland; this principal soon discovered that Newton was embezzling school funds to pay for his bodyguards, and the school was shut down. Soon thereafter, Newton's wife left him. The radical moment in America having passed, Newton, by now a crack addict who, with increasing frequency, went on drug and alcohol binges, began to drift into petty crime, political irrelevance, and frequent visits to the criminal justice system.
1982 Newton was accused of embezzling $600,000 of state aid to the Panther-founded Oakland Community School. In the wake of the embezzlement charges, Newton disbanded the Black Panther Party. After six years, the embezzlement charges were dropped in March 1989, after Newton pleaded no contest to a single allegation of cashing a $15,000 state check for personal use. Newton was sentenced to six months in jail and 18 months probation
1986 Member, Eldridge Cleaver told Reason magazine: "We [Panthers] would go out and ambush cops, but if we got caught we would blame it on them and claim innocence."
1987 Newton was convicted for a 1974 gun-possession charge and was sent to Jamestown prison camp for one year. Soon after his release, he was arrested on several drunk-driving charges and was placed on probation.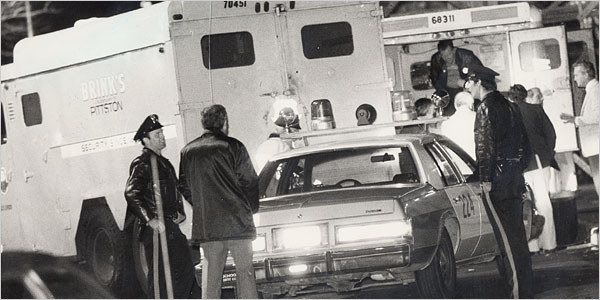 1988 he was finally ordered to face trial on the aforementioned embezzling charges. A month later he was jailed for six weeks for driving under the influence of drugs. Half a year after that, he was sentenced to six months in San Quentin after he had been found basing rock cocaine with a prostitute in a motel.
Early 1989 Newton was convicted of embezzlement when, from the confines of his prison cell, he pleaded no contest to the charge and was ordered to pay restitution. He was released from prison in early 1989.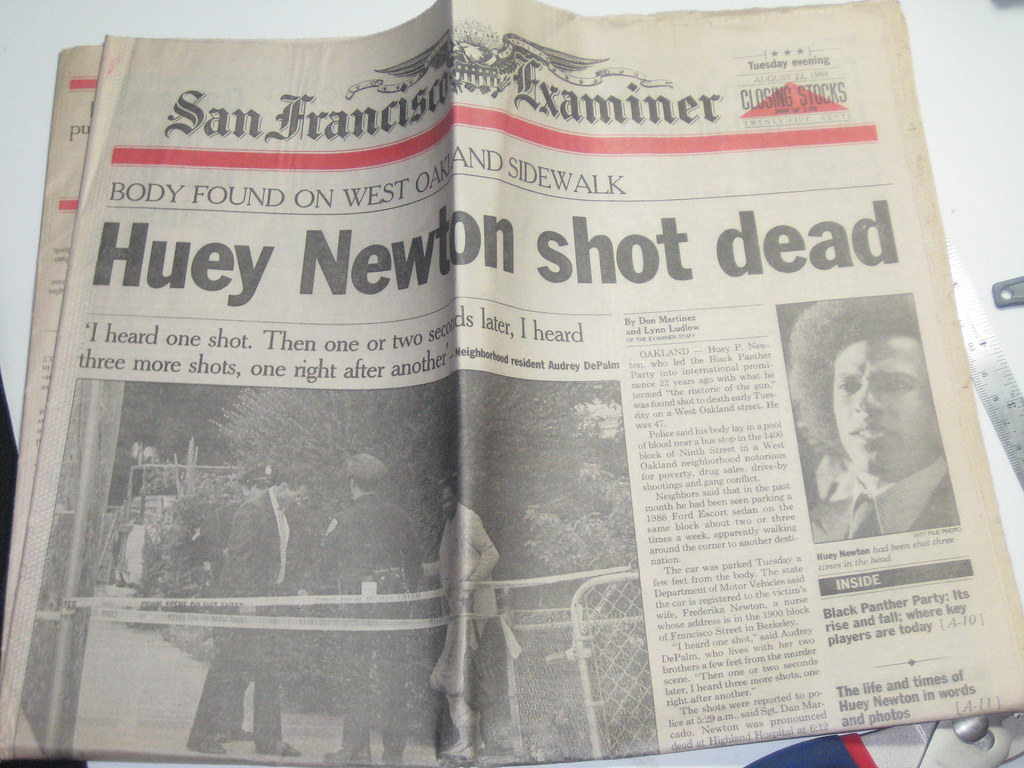 Don't believe some of this stuff...look it up!