NYT Leads Obit For Brilliant Rocket Scientist With A Nod To Her Cooking And Parenting
I find it kind of hard to believe that the Times would start an obituary for a man this way.
This is Yvonne Brill. She died Wednesday at the age of 88.
Brill was literally a rocket scientist. In the 1970s, she created a design that prevented communications satellites from slipping out of orbit. President Obama gave her an award in 2011 for her pioneering work.
Here is how the New York Times described Brill in an obituary that was published online Saturday.
She made a mean beef stroganoff!
NYT Public Editor Margaret Sullivan acknowledged the focus of the obit was pretty bad.
Then the Times changed the lede!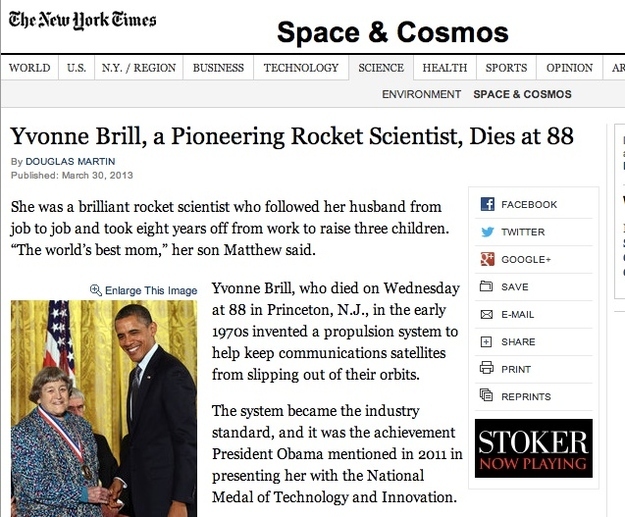 The reference to beef stroganoff was stripped from the story.
And the editors decided to put "rocket scientist" ahead of "wife" and "mother."