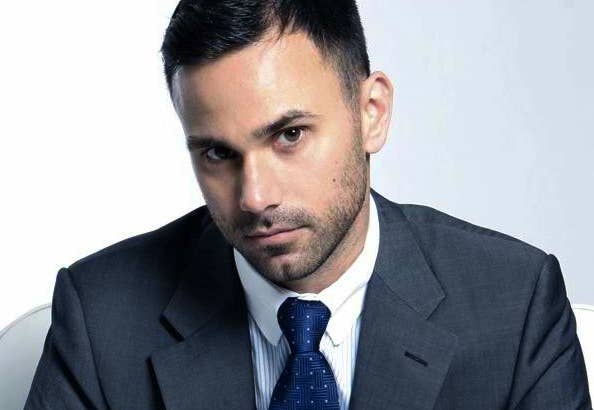 A gay adult-film actor is speaking out after a community college in New York state canceled a talk he was scheduled to give, and allegedly sought to silence a student who tried to move the lecture off-campus.
The lecture, which was part of a week of events on sexuality and sexual health, was canceled just over a week before Conner Habib was scheduled to speak to students of Corning Community College.
Habib brought the story to BuzzFeed's attention with an essay he submitted called "Why Are We Afraid to Talk About Gay Porn?" inspired by these events.
Last Wednesday, the college's president, Katherine Douglas, met with members of the LGBT student group that invited Habib to campus and told them she would be canceling the talk. According to Brandon Griewank — president of the group, Equal — Douglas said that Equal followed all of the proper channels to bring Habib to campus, but that it was her own fault for not vetting his credentials. "She said she in no way was about to let porn rights and LGBT rights become intertwined on her campus," Griewank says.
As part of Habib's contract, his speaking fee and airfare costs were honored, so he suggested making a plan to speak off-campus in Corning. "That's when things started getting worse," Habib says.
Griewank, who had sought Habib out and invited him to campus, says he was pulled into an impromptu meeting by an administrator last Friday. Griewank told BuzzFeed that Dean of Student Development Donald Heins told to him not involve himself with any further plans for Habib's visit. It was an "absolutely intimidating conversation," Griewank says. "He told me I wasn't allowed to speak to the press, told me I wasn't allowed to help Conner. He told me this in a closed room, there was no advisor to Equal there, and it wasn't scheduled, so I had no time to prepare." Griewank says he intends to file a complaint with the school over Heins' alleged actions.
Habib also alleges that Douglas and Heins spoke to a hotel and local businesses to find out whether Habib was coming to Corning, and Griewank says Heins told him that he couldn't go to Habib's talk even if it was off-campus. "He said, 'I hope you grasp this, Brandon, that this issue is bigger than you and bigger than Equal.'"
The school's administration denies restricting student attendance. In a statement to BuzzFeed, the school's spokesman, William Little, wrote, "Corning Community College has no intention of interfering in any way with our students' protected rights. Our students are free to express themselves and attend any events they choose."
Little told BuzzFeed that Habib wasn't an appropriate speaker. "Mr. Habib's celebrity status as an adult film star is inconsistent with the educational theme of this program. Mr. Habib's contract was paid-in-full, yet we respectfully declined his participation. Our students are free to express themselves and attend any events they choose."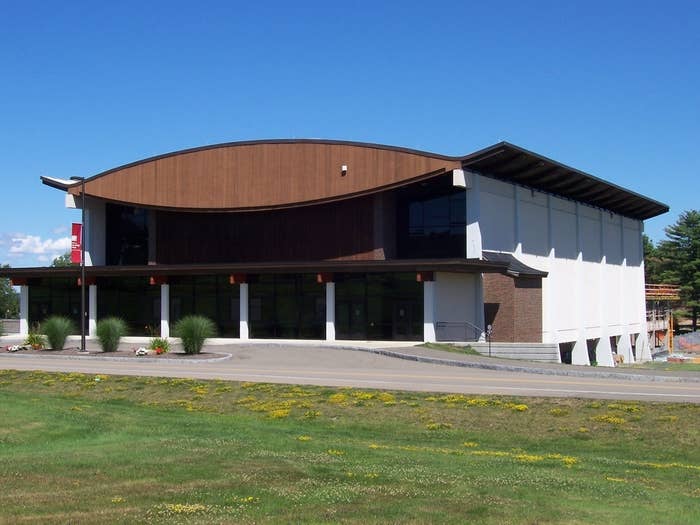 Griewank first approached Habib in January after finding his blog and seeing him give a talk in Habib's hometown of Kutztown, Pennsylvania, that month.
Kutztown and Corning are both small towns — something Griewank, 30, says makes Habib an apt speaker for CCC. "Being that [Habib is] from a small town in Pennsylvania, he understands talking about sexuality in any context in a small town."
By mid-February, Habib was signed up to speak at the school, a process Griewank says administrators were involved with every step of the way.
Habib, who was a graduate student and instructor at University of Massachusetts-Amherst and has spoken at MoMA PS1 and Bowdoin College, says that Douglas thought he was a former porn actor, not a current one.
He tells BuzzFeed that Heins also called him last Wednesday. "The very first thing [Heins] said: The president is very concerned about equal rights for students," Habib says. Heins went on to tell Habib that after visiting his professional website (NSFW), Douglas didn't want pornography connected with LGBT rights. "I said I understand her concerns. I don't take them lightly. But that's part of why I talk at places," he added.
In an essay for BuzzFeed, Habib argues that talking about pornography allows young LGBTQ people in small towns to have conversations that are otherwise unavailable to them. "Gay sex was a lonely venture. It wasn't easy to find, and was only mentioned in slurs and the butt of jokes."
Meanwhile, the lecture will happen tomorrow evening, though not exactly as scheduled. Habib will speak at the Southeast Steuben County Library at 5:30 p.m. in Corning.
"I have more university dates coming up; hopefully I won't have to go through this ever again," Habib says.