Have you noticed the growing trend of people who dare to wear body paint in lieu of real clothing?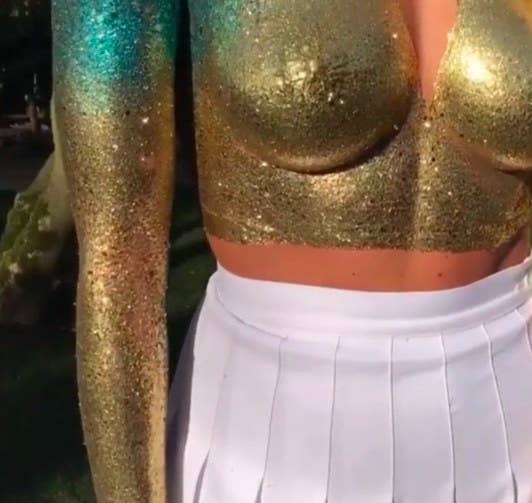 Well, this is Selorm, and she thought it would be really cool to give that a try for a day as a way to celebrate her body. Yasss!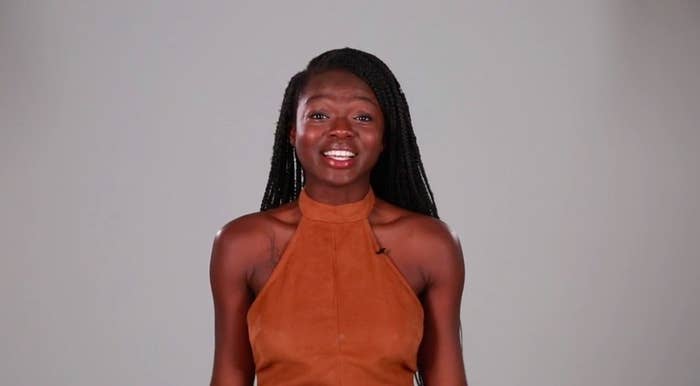 So she went to the experts. Sophia Levy and Holly Pollack, co-founders of Go Get Glitter, who agreed to glitter Selorm up with all the razzle-dazzle.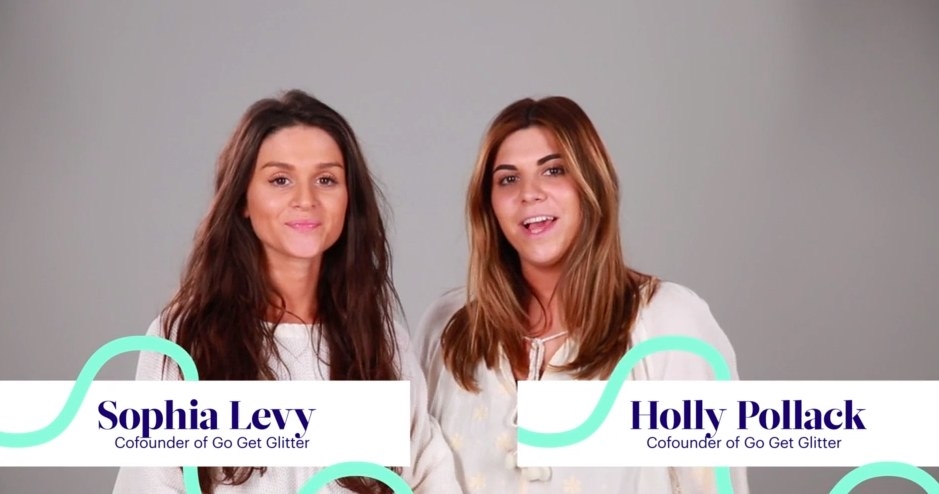 They decided to create a glitter fashion body look on Selorm that took them about an hour to accomplish.
Sophia and Holly also want to promote the idea that people should always feel comfortable in the skin they're in.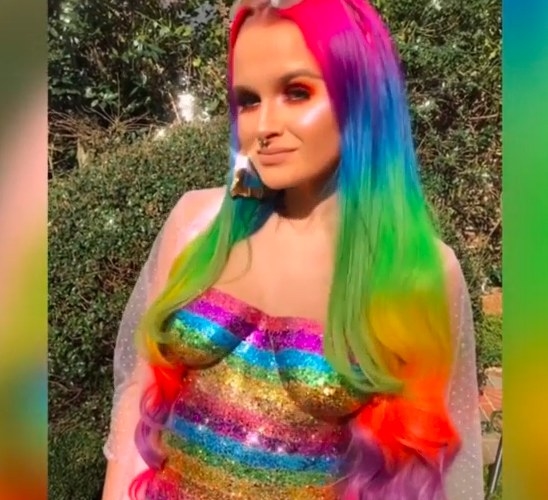 Selorm was inspired to do this after seeing someone at PRIDE once walking around in just pasties. She remembers thinking, "I wanna do that!"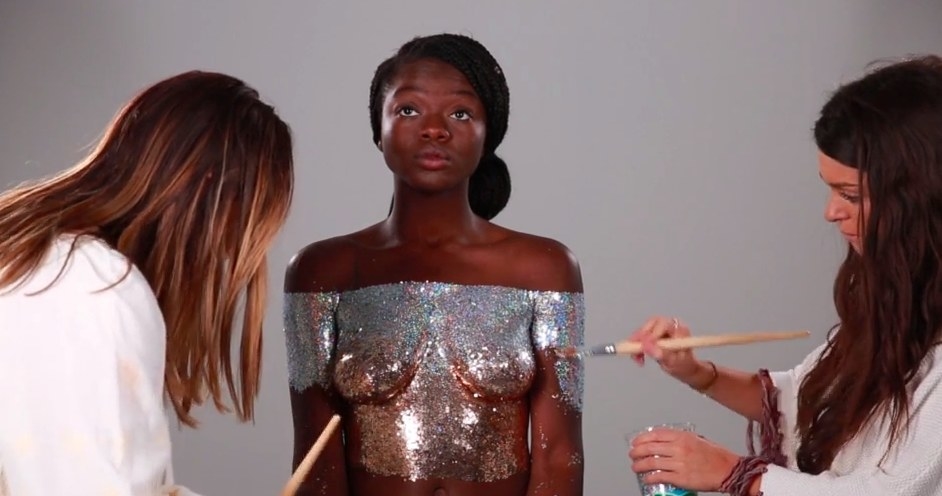 Then it was time for the big reveal, and she looked so shiny!
Selorm was ready to show off her awesome glitter body paint around the office. Or was she?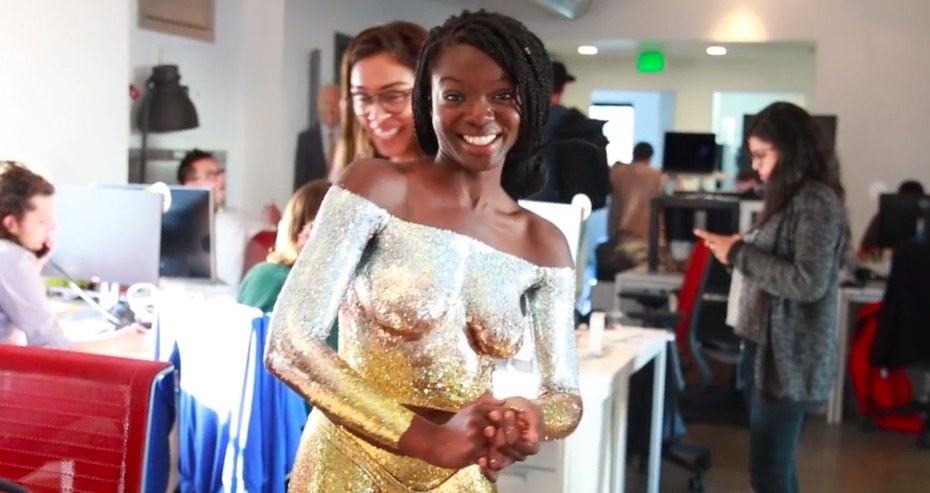 So Selorm had to remind herself that she didn't do this to get other people's reactions.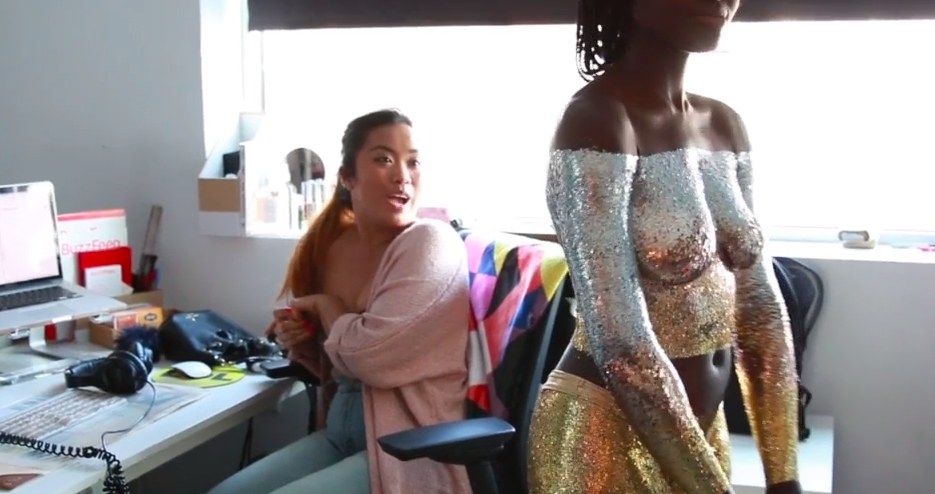 By the end of this experience, Selorm discovered that if you can exert confidence and be yourself in any situation, wearing whatever — then you can do anything.