Which Honey Bun Product Are You?
You got:

a Honey Bun Shorty Bread!
You are versatile and know your worth and don't ever settle for second best. Everyone knows you as Mr. or Miss Dependable and usually come to you for help first before trying another.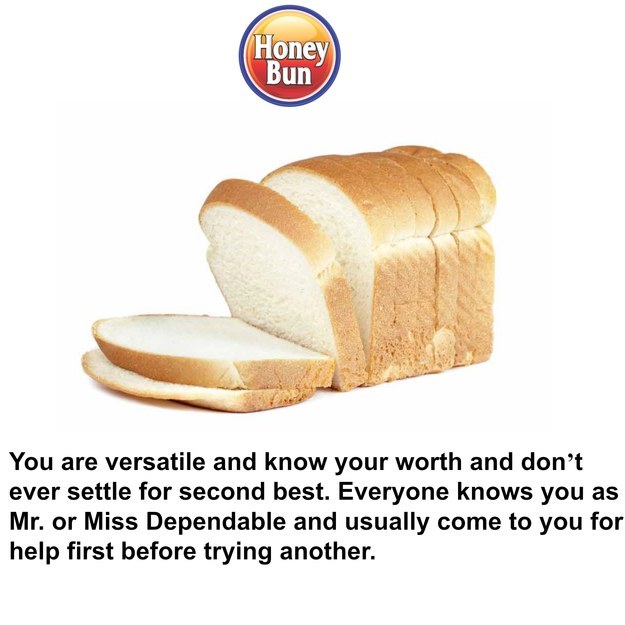 You got:

a Honey Bun Coconut Roll
You're a sweet one! An extrovert by nature, people easily gravitate to your infectious charm and wit, plus you are a fun trip to be around.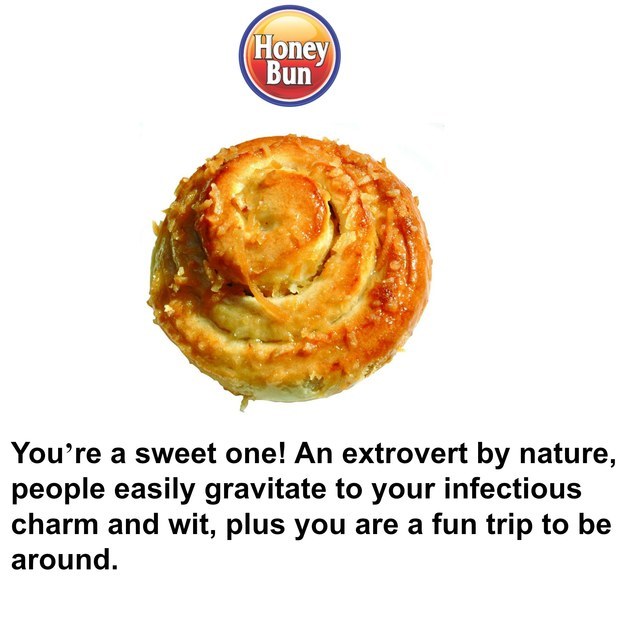 You got:

a Honey Bun Cheese Bun
You're a delightful, yet mysterious mix of beauty and warmth, charming all who care to know more about you with your magnetic personality. You're definitely a keeper.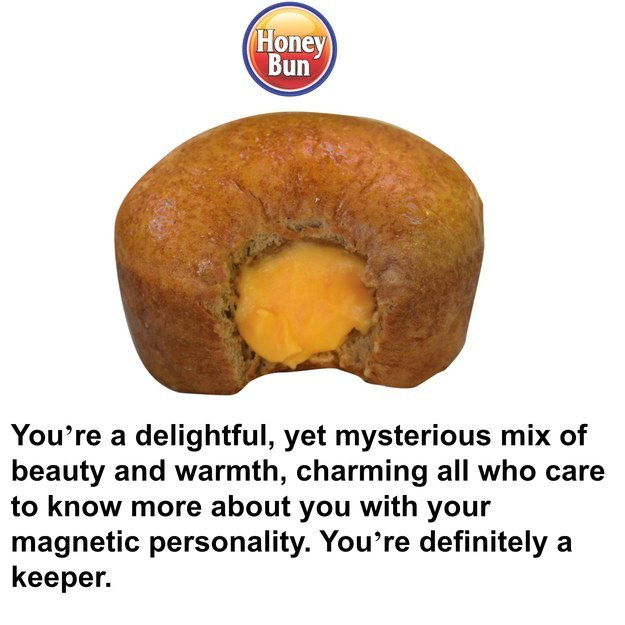 You got:

a Honey Bun Cheese Bread
Our Honey Bun cheese bread has personality and so do you! You're the life of the party. You love to make sure everyone's having a good time. You're big on flavour and don't need pairings, you're enough to impress just as you are!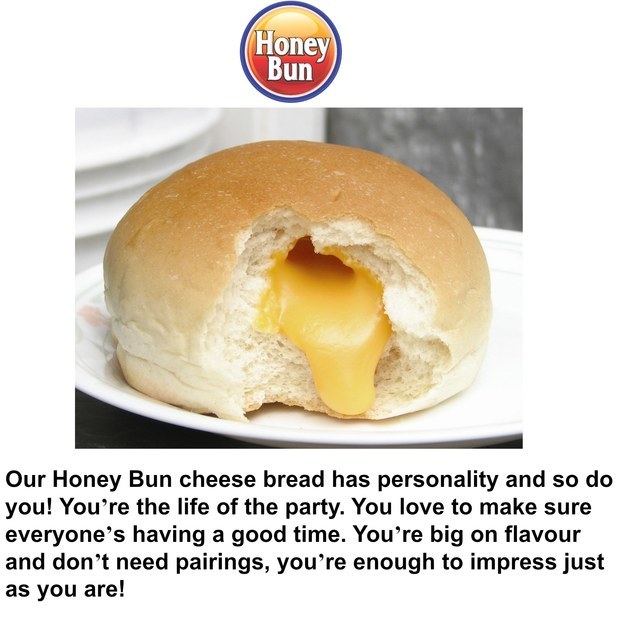 You got:

a Honey Bun Cupcake
Quite a mixed bag you are. Crazily insane at times, but also sweet and friendly when it matters. You love taking risks and living on the wild side a little, hence your penchant for being totally unpredictable.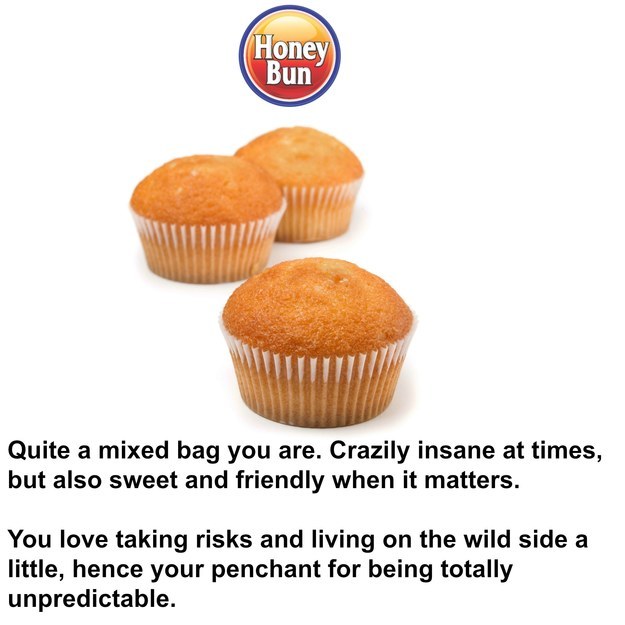 You got:

a Honey Bun Goldie
You are very expressive and friendly with a natural love. You see the humorous side of many situations and can laugh at yourself as well as at others!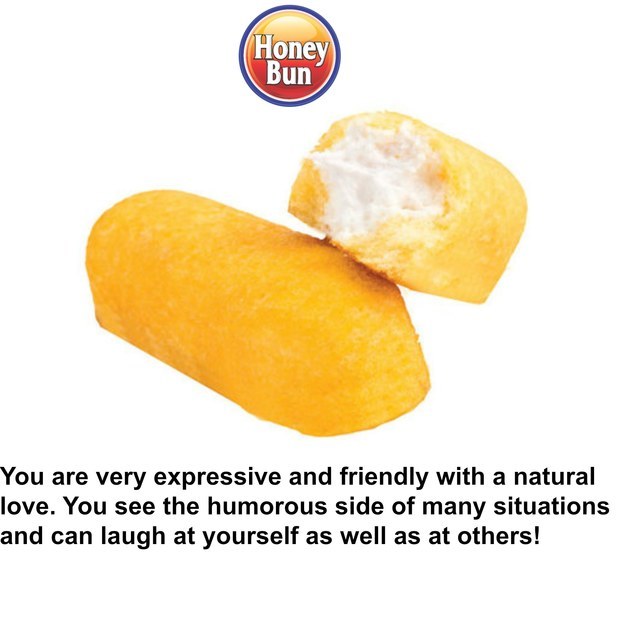 You got:

a Honey Bun Donut
There is more to you than what meets the eye, you look plain on the outside, but the few people who know you will see the awesome goodness on the inside.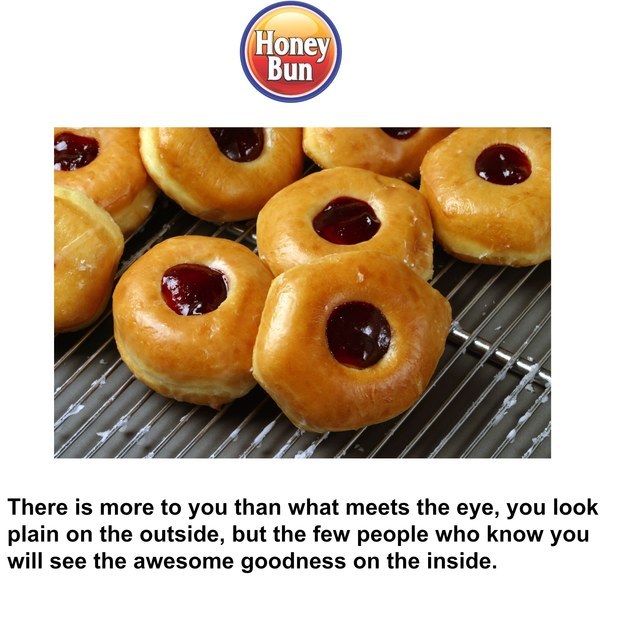 You got:

a Honey Bun Cinnamon Roll
You are sweet inside and out! You are vibrant and outgoing, people are definitely drawn to your warm personality. You are very sociable, always ready to talk or laugh with anyone!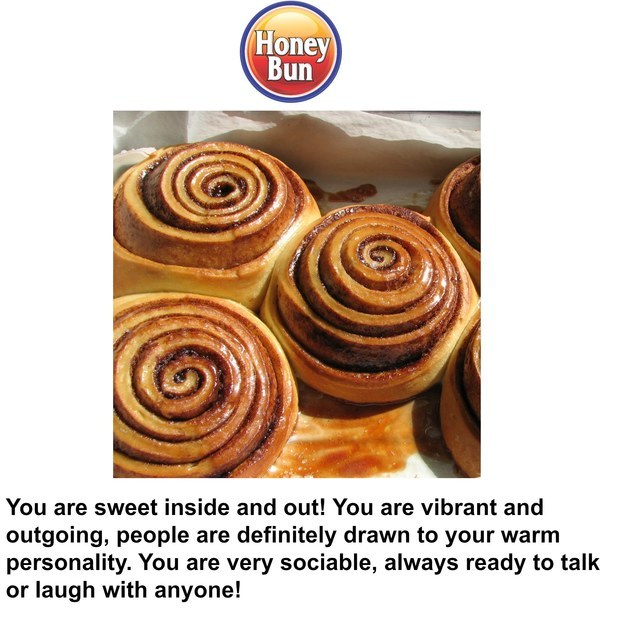 You got:

a Honey Bun Christmas Cake
Beautiful inside and out with a touch of spiciness, you are the ultimate life of the party and fill up a room the moment you step in. Your charisma and charm is such that everyone wants a piece of you.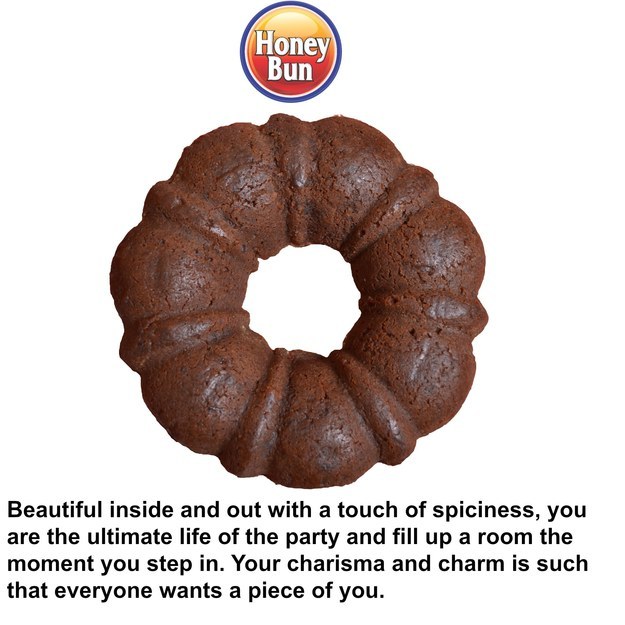 This post was created by a member of BuzzFeed Community, where anyone can post awesome lists and creations.
Learn more
or
post your buzz!