Molten Churro Bombs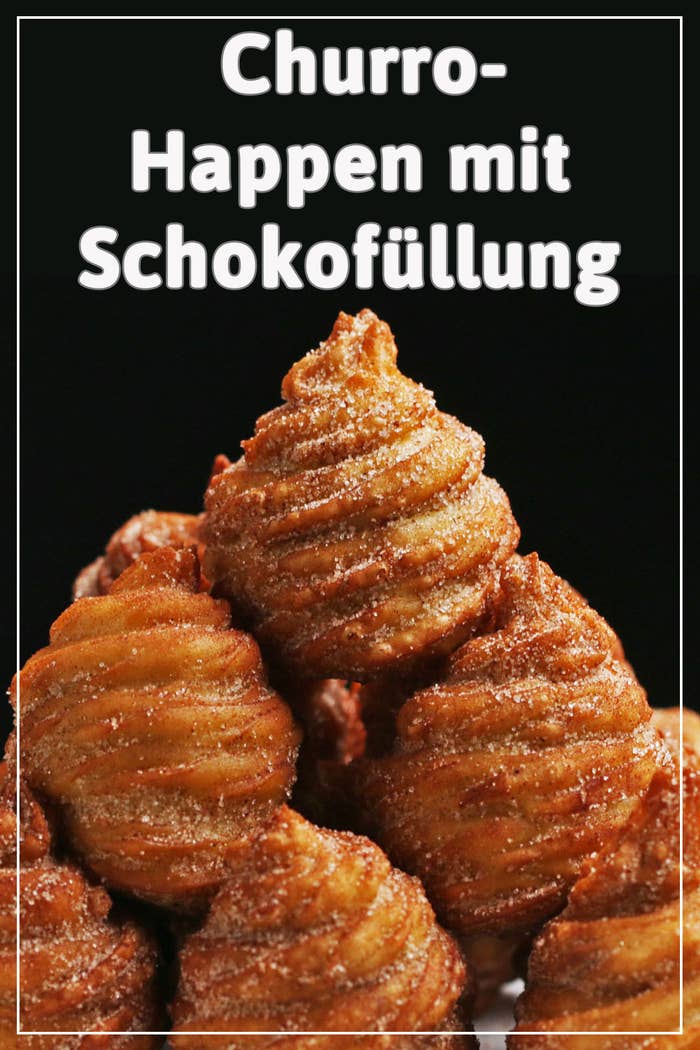 Ingredients
for 18 bombs
1 cup water (240 mL)
4 tablespoons unsalted butter, 1/2 stick
½ cup sugar, plus 2 tablespoons, divided (100 g)
½ teaspoon salt
1 cup all-purpose flour (125 g)
3 large eggs
1 teaspoon vanilla extract
18 milk chocolate truffles
oil, for frying
CINNAMON SUGAR COATING
½ cup sugar (100 g)
2 tablespoons cinnamon
SPECIAL EQUIPMENT
1 piping bag, with a small closed star tip
Preparation
1. In a medium saucepan over medium-high heat, combine the water, butter, 2 tablespoons sugar, and the salt, and bring to a boil.
2. As soon as the mixture begins to boil, reduce the heat to medium-low and add the flour. Using a wooden spoon, stir until the dough comes together to form a ball, about 1 minute.
3. Remove the pan from the heat and let cool for 5 minutes before proceeding to avoid accidentally cooking the eggs.
4. Mix in the eggs, 1 at a time, fully incorporating each egg before adding the next. Then add the vanilla.
5. Line a baking sheet with parchment paper.
6. Transfer the dough to a piping bag fitted with a closed star tip.
7. Pipe 18 1½-inch (3 cm) spiral rounds onto the baking sheet. Top each with a milk chocolate truffle. Pipe the dough in a spiral to cover the truffles, being careful to completely seal the chocolate. Immediately transfer the tray to the freezer and freeze for 1 hour, until solid.
8. Heat the oil in a deep pot until it reaches 350˚F (180˚C).
9. Fry in batches of 4 until nicely browned, about 3 minutes, turning so they fry evenly. Drain on a cooling rack, or paper towel-lined plate and dab off any excess oil.
10. Combine the remaining ½ cup sugar (100 G) and the cinnamon in a small bowl. Roll the warm churro bombs in the mixture to coat.
11. Enjoy!