Damn, Zelda, that's some control.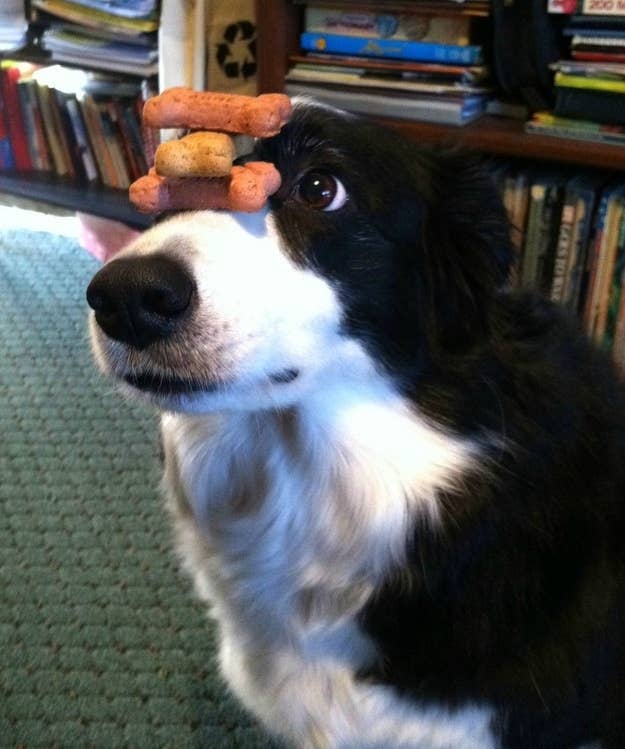 How are you keeping that orange on your head?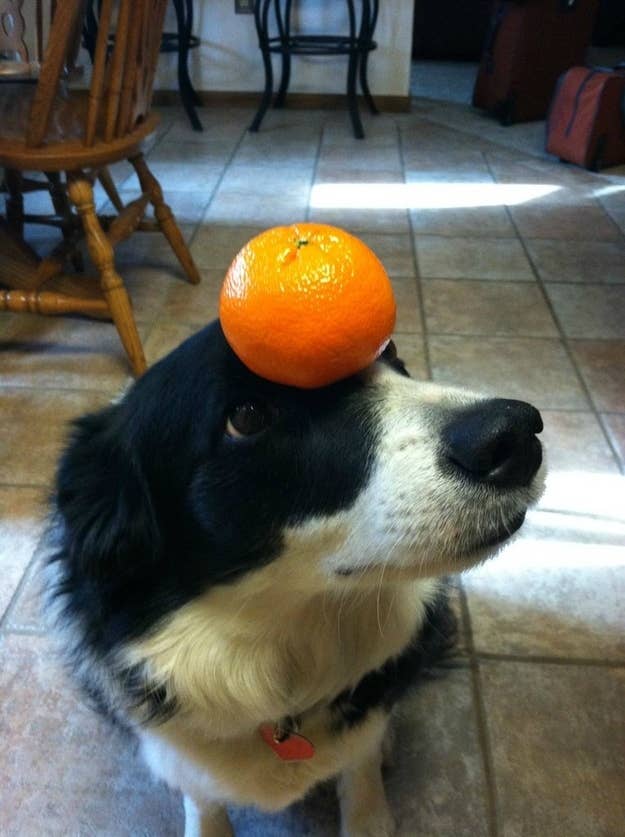 And that tennis ball?! I have thumbs and I can't hold a tennis ball that well.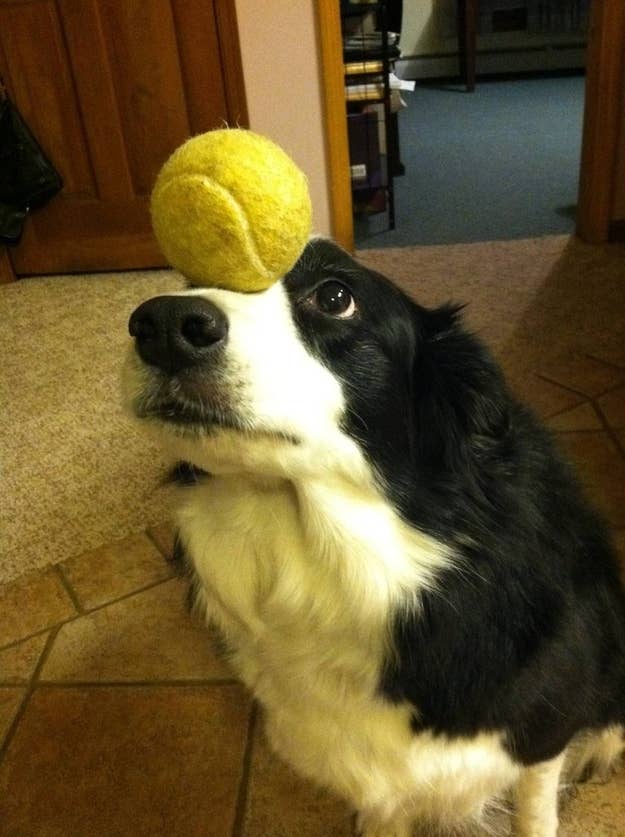 Alright, take it easy.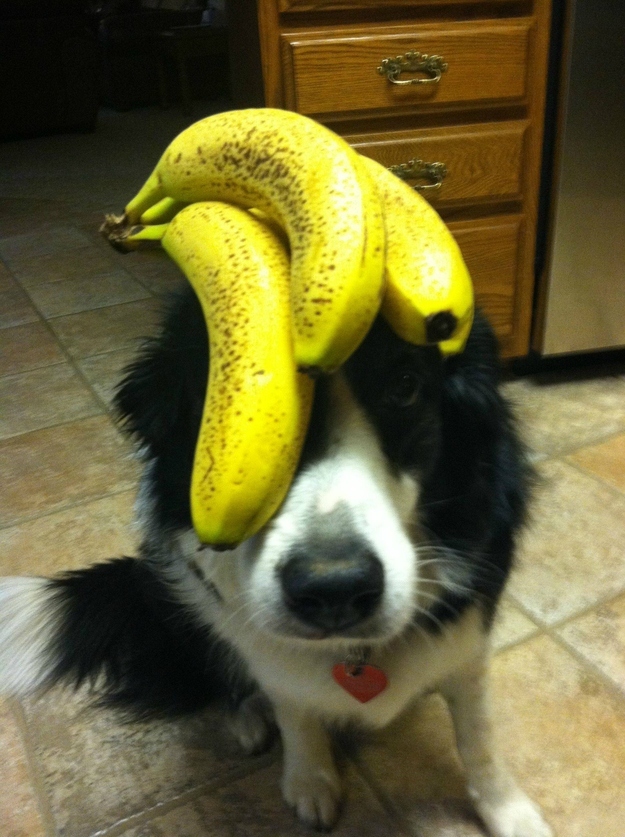 Now you're just showing off.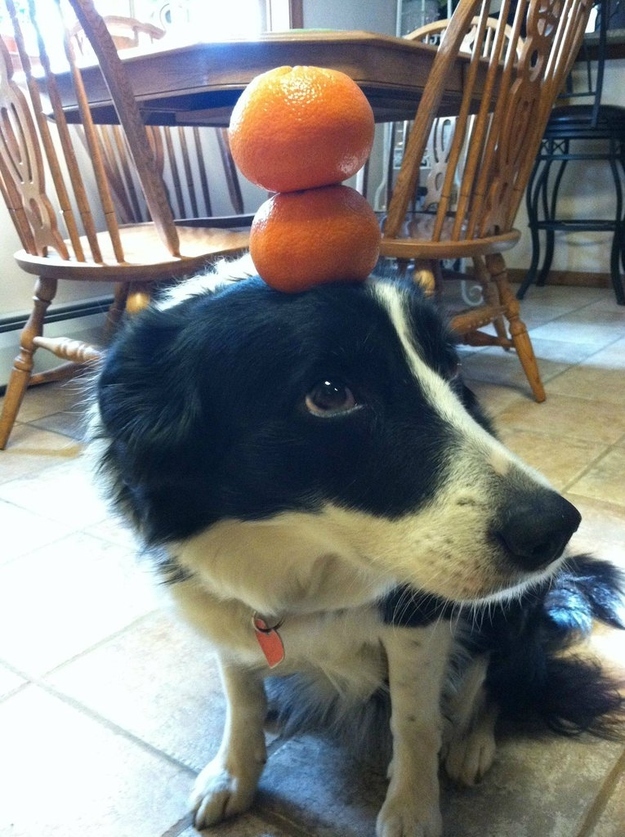 Good girl! Just come a little closer, you're out of fork range.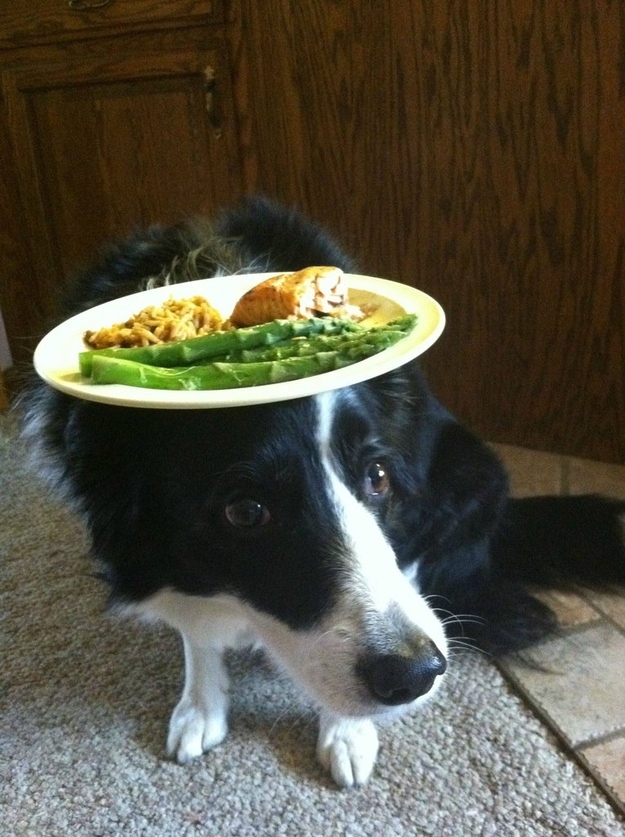 I was just about to ask for some chips, thanks!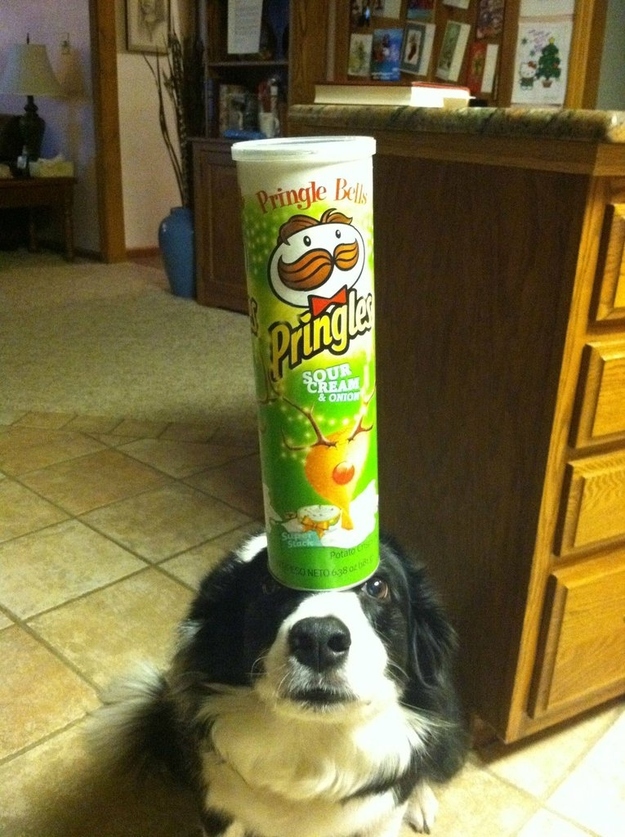 Zelda, you cray.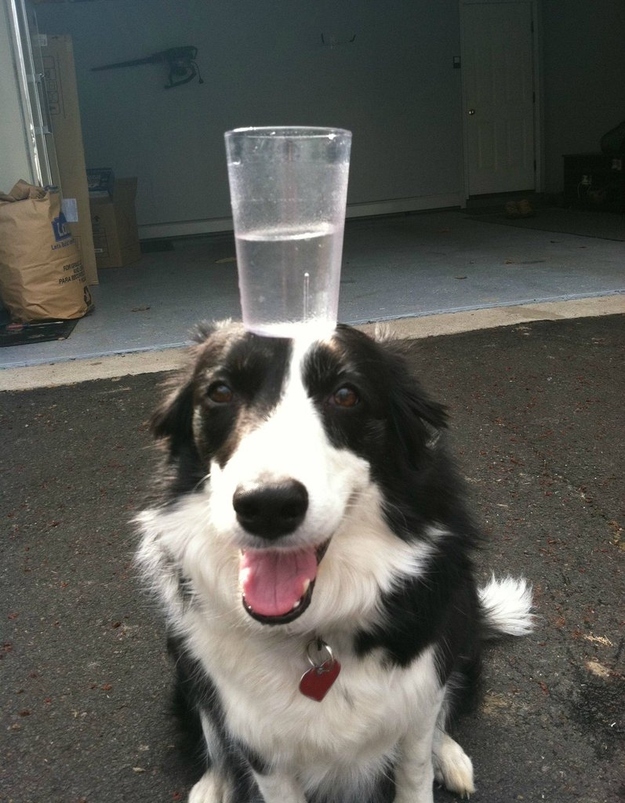 It's time to bake, Zelda! Thanks for the mixing bowl.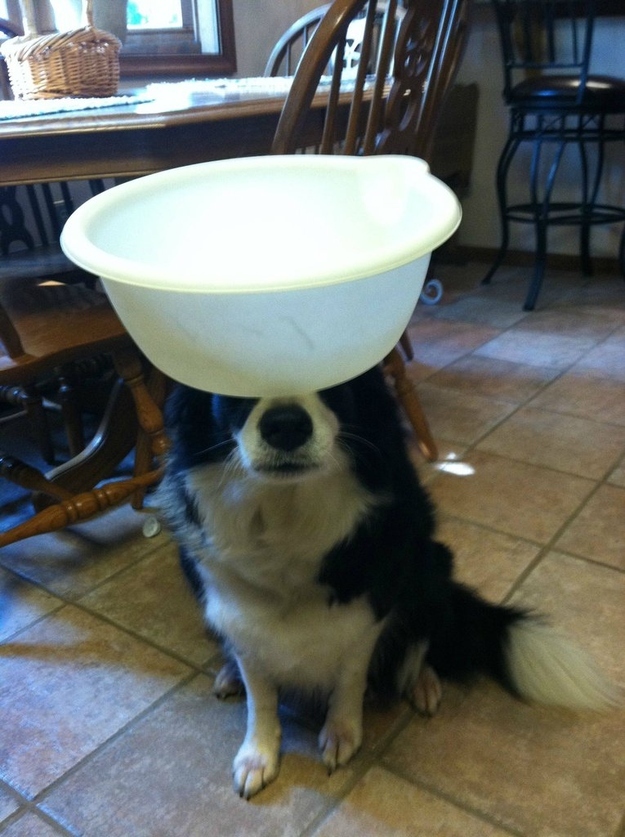 And the egg! You're so helpful.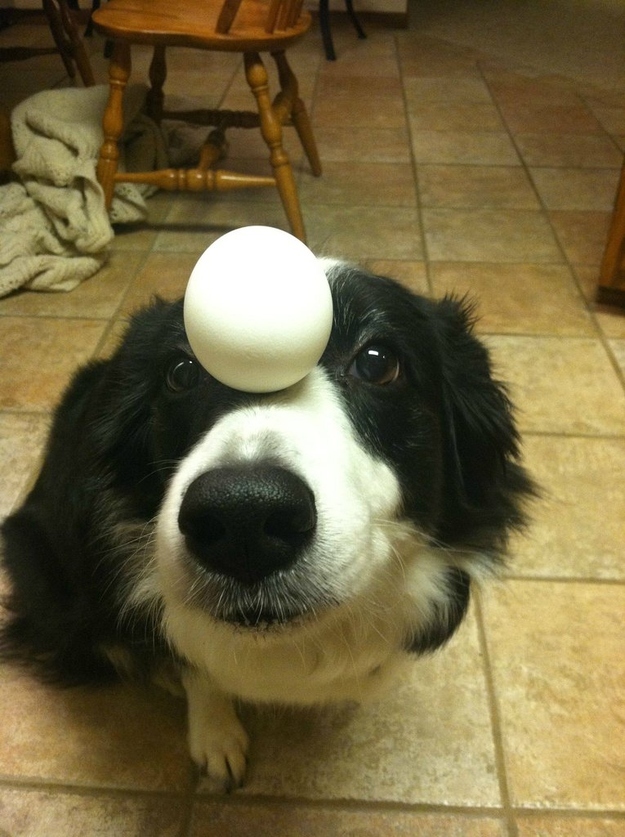 Congrats, Zelda! You earned that cupcake.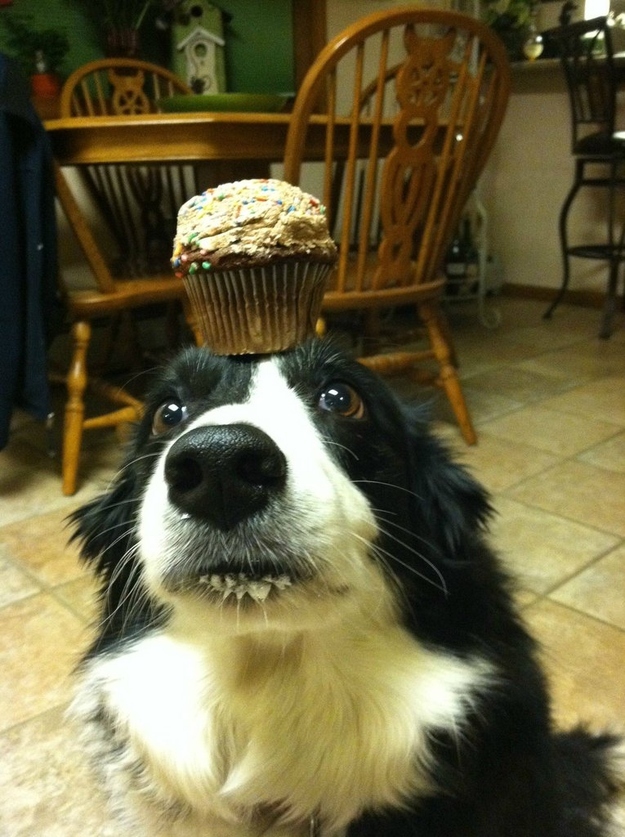 I don't even want the cupcake anymore. You're sweeter!
A book on border collies on a border collie?