In "The Six Thatchers", you might remember that Sherlock used a bloodhound to track some blood that was found on a smashed Margaret Thatcher statue.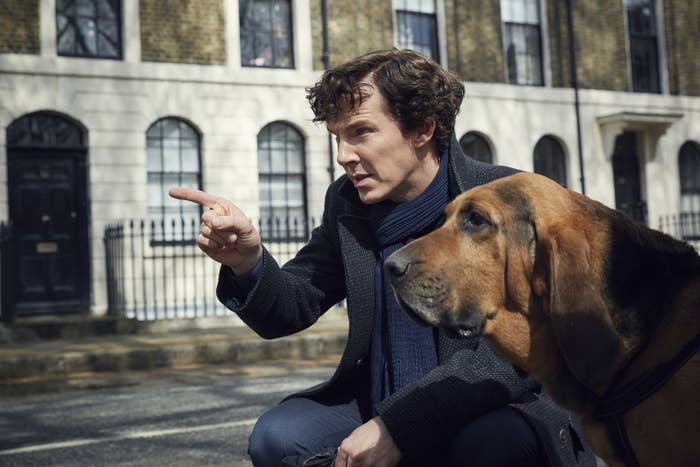 Only for the dog to not move at all.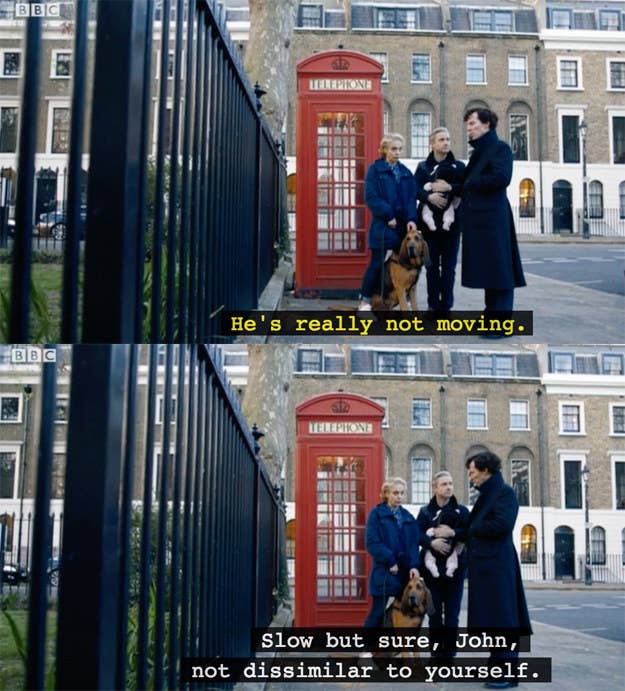 It turns out that the reason why the dog didn't move was because, while filming that episode, the actual dog couldn't move, so they made a scene about it.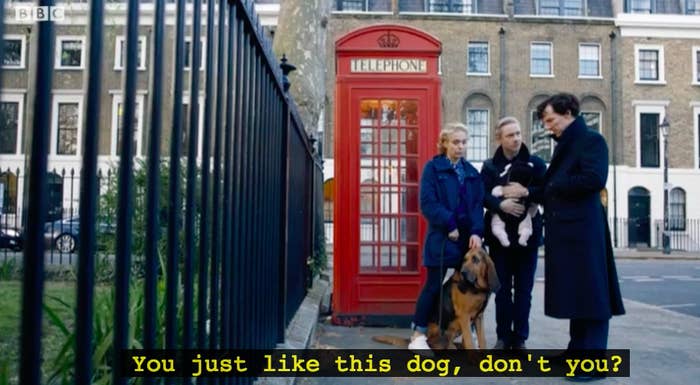 Mary (Amanda Abbington) and John Watson (Martin Freeman), also on the panel, then imitated the dog's handler from that day on set.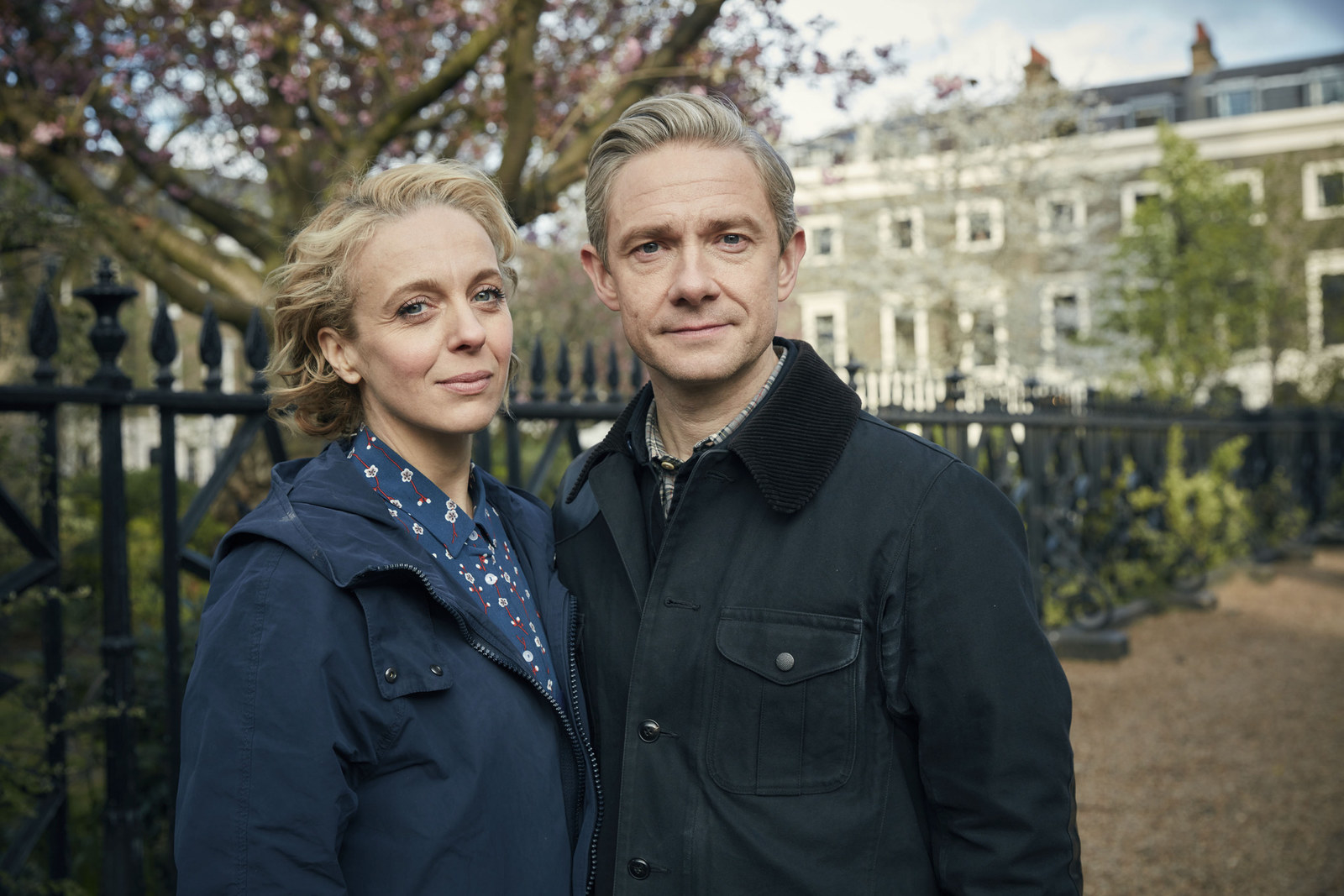 Moffat said that he always wanted to use a bloodhound in Sherlock, as one appeared in Arthur Conan Doyle's books.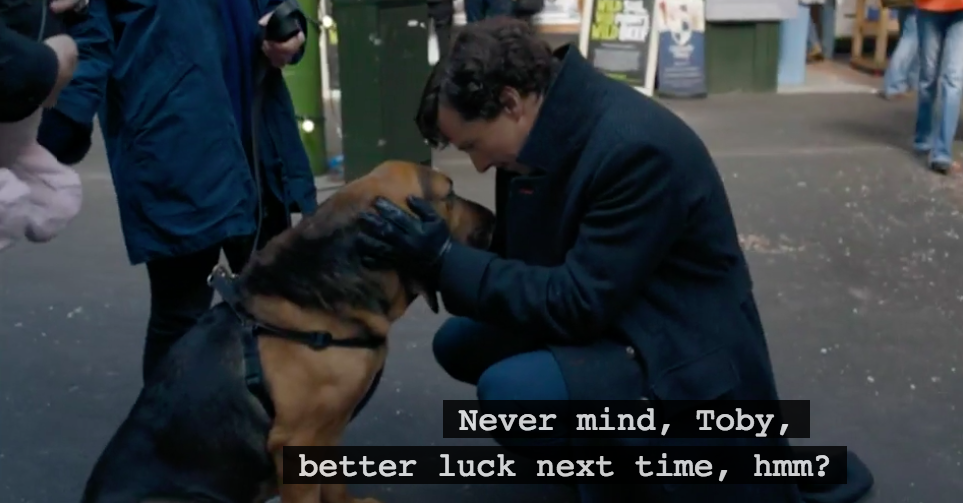 Oops. Something went wrong. Please try again later
Looks like we are having a problem on the server.
What did you think of the bloodhound in Sherlock?
Just about the right amount of bloodhound.
CORRECTION
Martin Freeman obviously plays Watson. An earlier version of this article mistakenly referred to his character as Holmes. Apologies.