Val's Noah's Ark On "Bake Off" Is Absolutely Bloody Amazing
Her explanation on why there is only one elephant? "They've argued."
In this week's Showstopper, Val decided to make this wonderful Noah's Ark thing for some reason.
Her logic behind her bake is something else.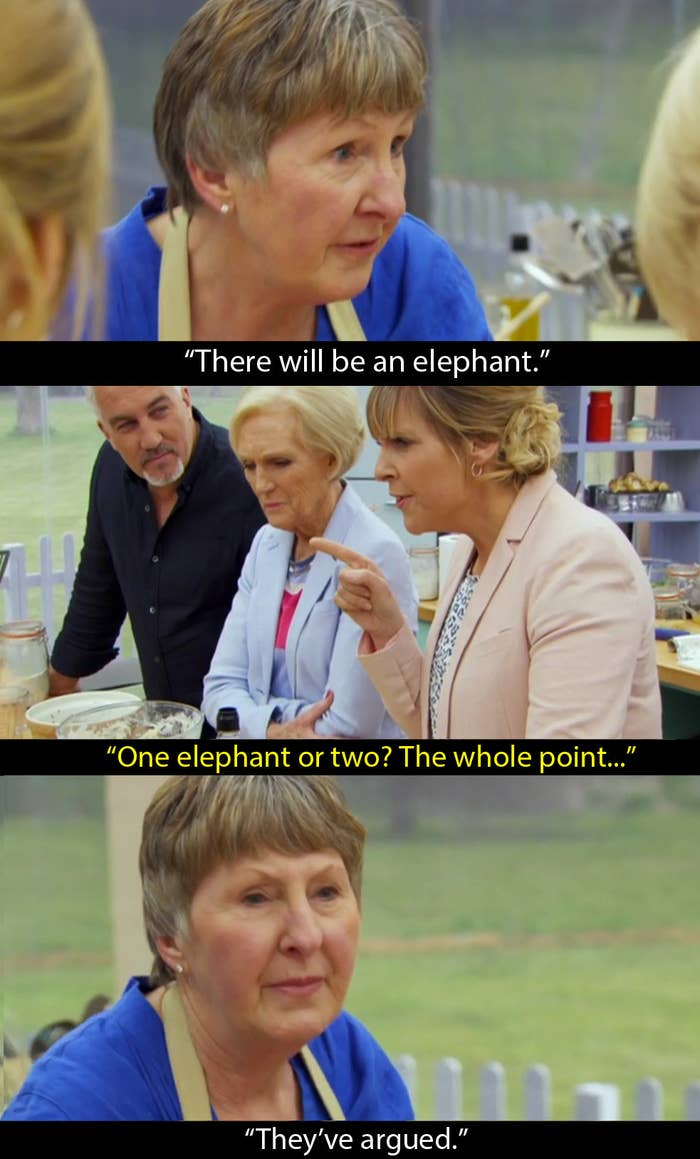 What then followed was Val explaining why her bake contains only one dove instead of two.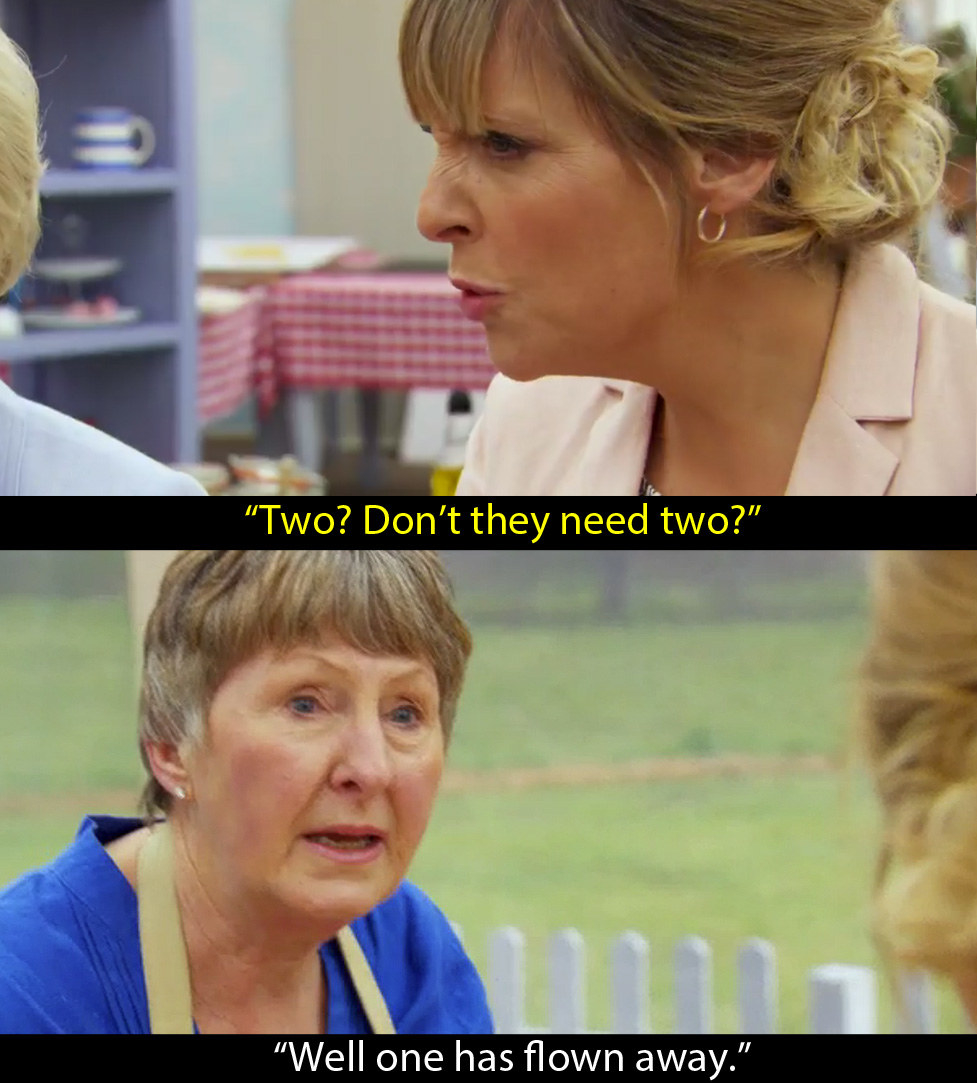 Val then presented her "Noah's Ark."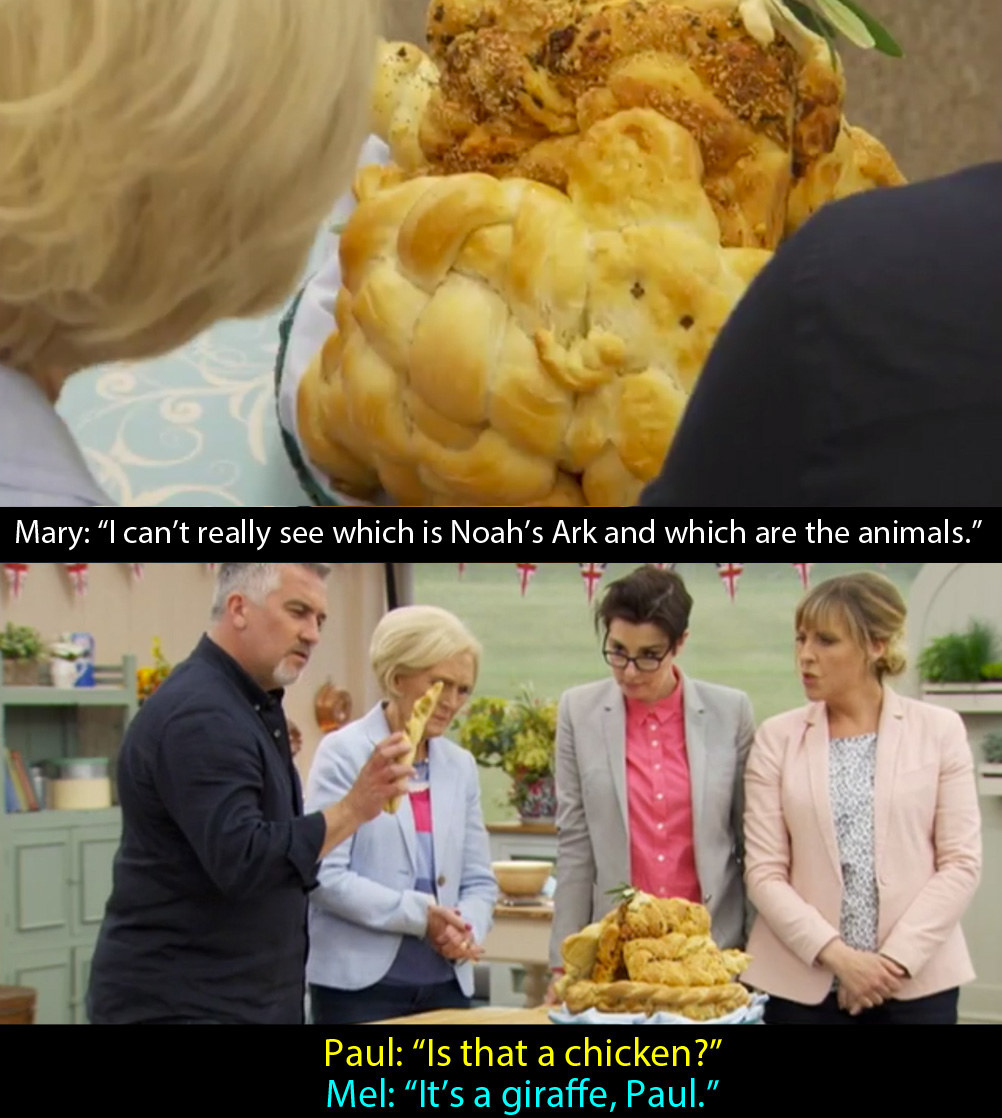 "It's not a mess. It's informal."
And to top it off, Val came back with a line of pure sass when Paul said that his bake was salty.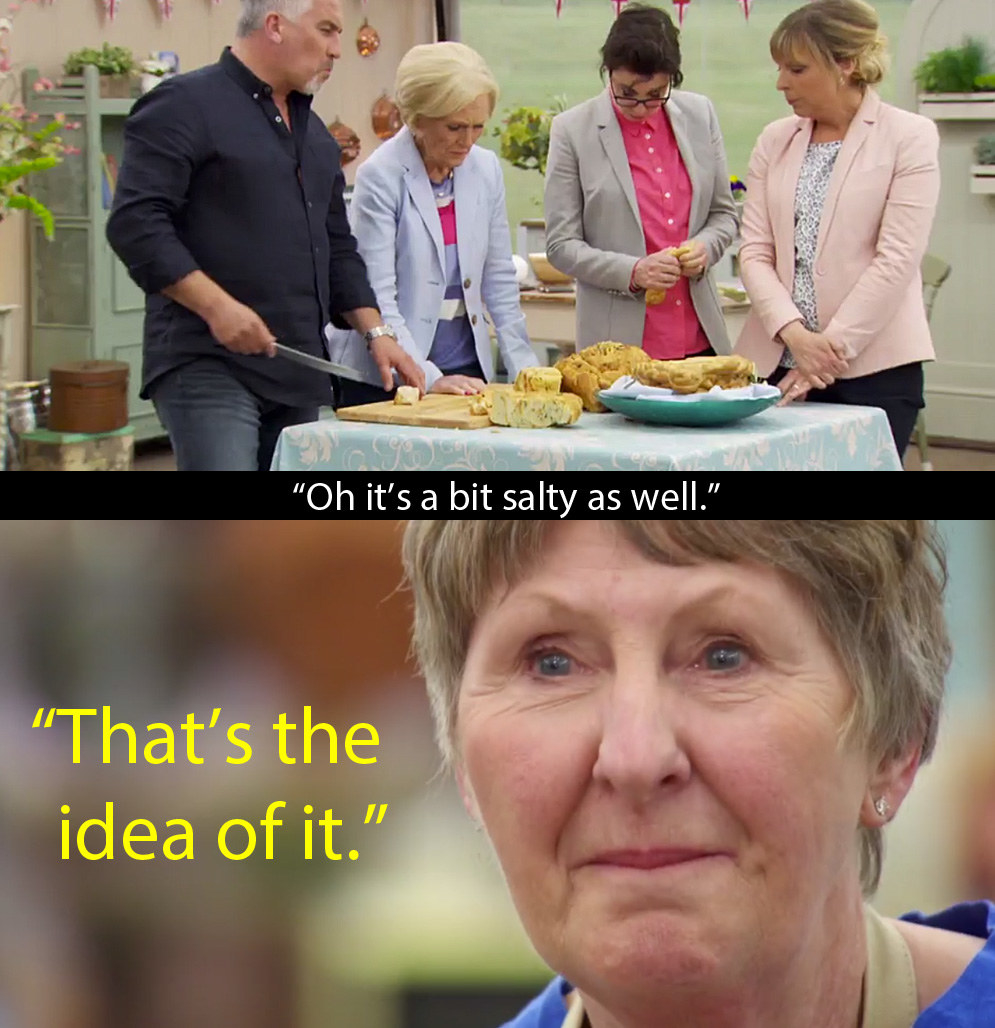 Every single week that Val continues to be in Bake Off is an absolute joy. Truly. A joy.
Please let it continue as long as possible.