The latest My Next Guest Needs No Introduction With David Letterman is out on Netflix today, with 30 Rock, Kimmy Schmidt and SNL star Tina Fey.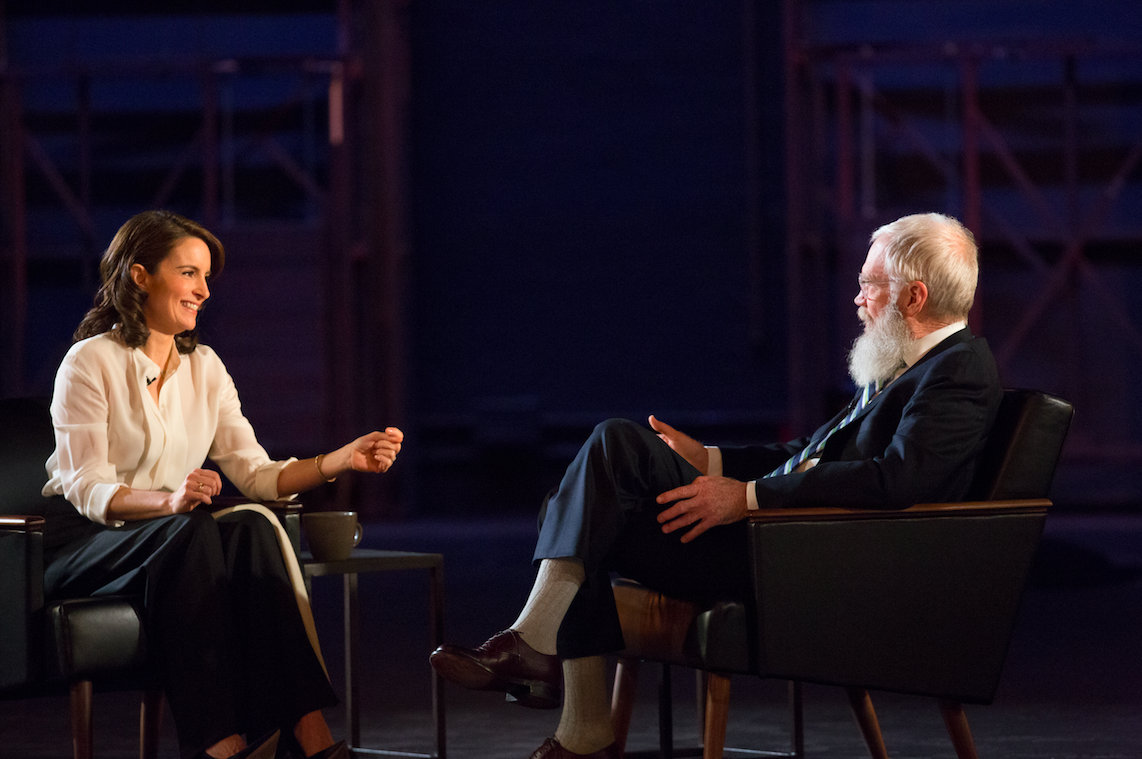 During the interview, Letterman brought up a 2017 sketch performed by Fey on Saturday Night Live in which she devoured a sheet cake in response to Trump's comments on Charlottesville.
With more neo-Nazi rallies being planned throughout America at the time of her appearance, Fey suggested that the best way for viewers to react was through self-care, urging them to find and devour a sheet cake.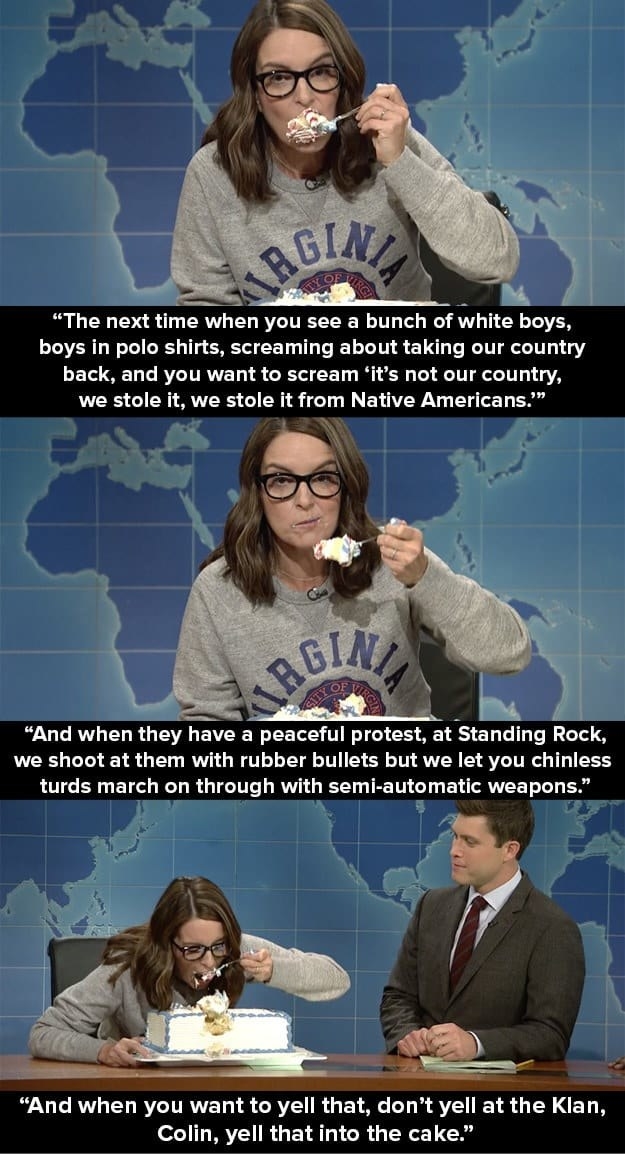 While the initial reaction to the skit was positive...
...it soon led to backlash, with many people suggesting that Fey was advocating inaction.
Fey has now told Letterman that she "screwed up" the very last part of the speech, and that it gave the wrong impression.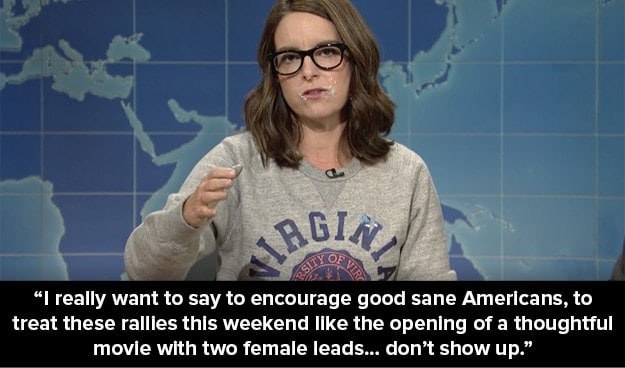 She said:
I felt like a gymnast who did a very solid routine and broke her ankle on the landing. ... The implication was that I was telling people to give up and not be active and to not fight. That was not my intention.
Fey went on to reveal that while she cannot retract the comments made in the speech, she has heard and learned from the criticism of it.
She said:
I sorta say, like, 'Just go out this weekend, there might be another protest, go buy a cake and whatever. And my feeling was like, don't... The idea, which is, like, the Southern Poverty Law Center thing of like, sometimes, if you feed these kind of trolls, if you don't, you take the air out of it, they disappear faster. And I just didn't want any more people ... I didn't want any more people to get hurt.

But I wish, if I could put one sentence back digitally, I would say to people, "Fight them in every way, except in the way that they want." But I didn't write that at the time. I wrote that two days later.

I have decided that the culture of apology is not for me, so what I do is I promise, I swear to god, anyone who has met me, I hear you and I will learn ... but I am also not going to stop trying.