Timothée Chalamet has announced that he will be donating his entire fee for his role in Woody Allen's upcoming film A Rainy Day in New York and has said that he does not want to profit from the movie.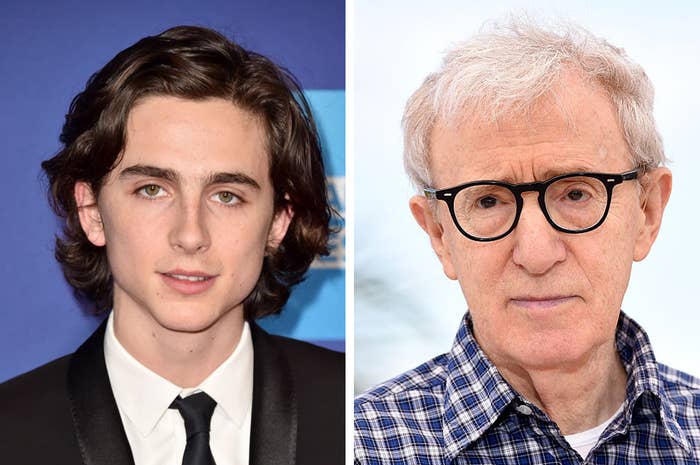 In an Instagram post late Monday night, Chalamet said that he could not comment on his decision to work on the film, citing "contractual obligations", but said he would donate his pay to various charities, including Time's Up, an initiative aiming to stop sexual harassment and inequality, and RAINN (the Rape, Abuse, and Incest National Network).
Here is Chalamet's post in full.
This year has changed the way I see and feel about so many things; it has been a thrilling and, at times, enlightening education. I have, to this point, chosen projects from the perspective of a young actor trying to walk in the footsteps of more seasoned actors I admire. But I am learning that a good role isn't the only criteria for accepting a job – that has become much clearer to me in the past few months, having witnessed the birth of a powerful movement intent on ending injustice, inequality and above all, silence.

I have been asked in a few recent interviews about my decision to work on a film with Woody Allen last summer. I'm not able to answer the question directly because of contractual obligations. But what I can say is this: I don't want to profit from my work on the film, and to that end, I am going to donate my entire salary to three charities: TIME'S UP, The LGBT Center in New York, and RAINN. I want to be worthy of standing shoulder to shoulder with brave artists who are fighting for all people to be treated with the respect and dignity they deserve.
Dylan Farrow, Allen's daughter, has accused him of molesting her, as has his ex-wife Mia Farrow. In 2014, Dylan published an open letter in the New York Times highlighting the allegations, and in December she published an article for the Los Angeles Times asking: "Why has the #MeToo revolution spared Woody Allen?" The director has denied these allegations, which date back to 1992.
In an interview with Christiane Amanpour on CNN last week, Chalamet was asked whether he has any qualms with about working with Allen in the upcoming film.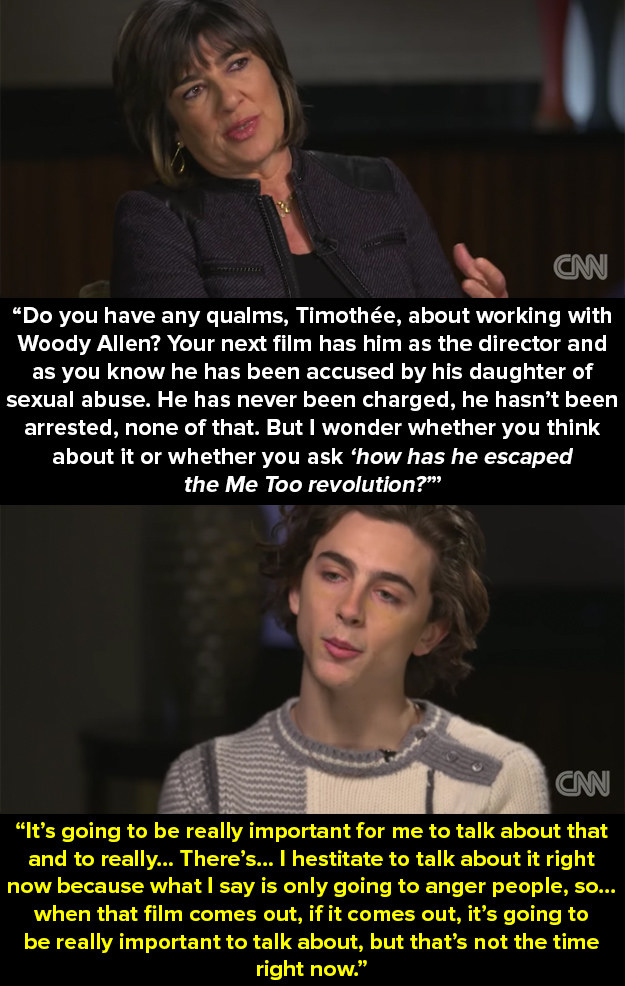 Chalamet and Hall are the latest in a line of actors who have expressed regret over working on a Woody Allen film, including Greta Gerwig, Mira Sorvino, and Ellen Page.