BBC newsreader Simon McCoy is famous in Britain for a few things. First, starting a news bulletin while holding a packet of photocopier paper for no clear reason.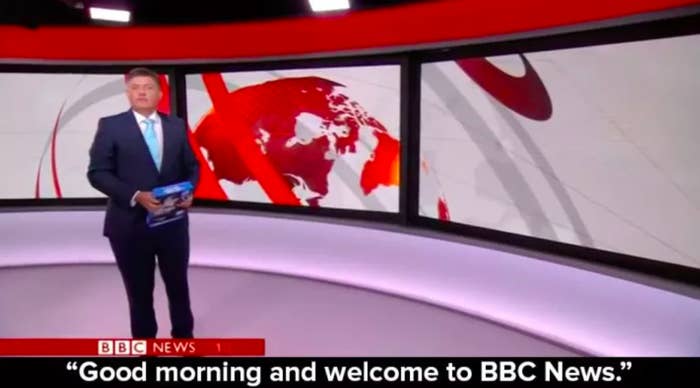 To celebrate the anniversary of this event recently, he tweeted this.
He is also famous for his coverage outside the hospital where the Duchess of Cambridge was due to have her baby in 2013, when he delivered straight-up sass:
He was outside for hours and it was a dream to behold.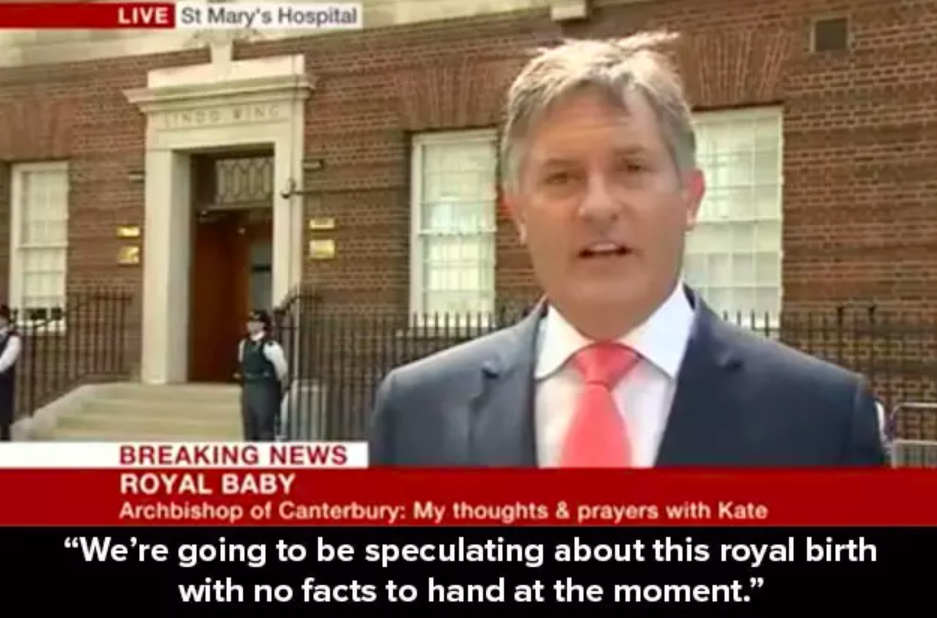 Well, today McCoy had to deliver the news that the Duchess of Cambridge's third baby had a due date, and the way he reacted to the story was simply class.
The first half of the video consists of him delivering the royal baby news – with a slight sprinkle of cynicism.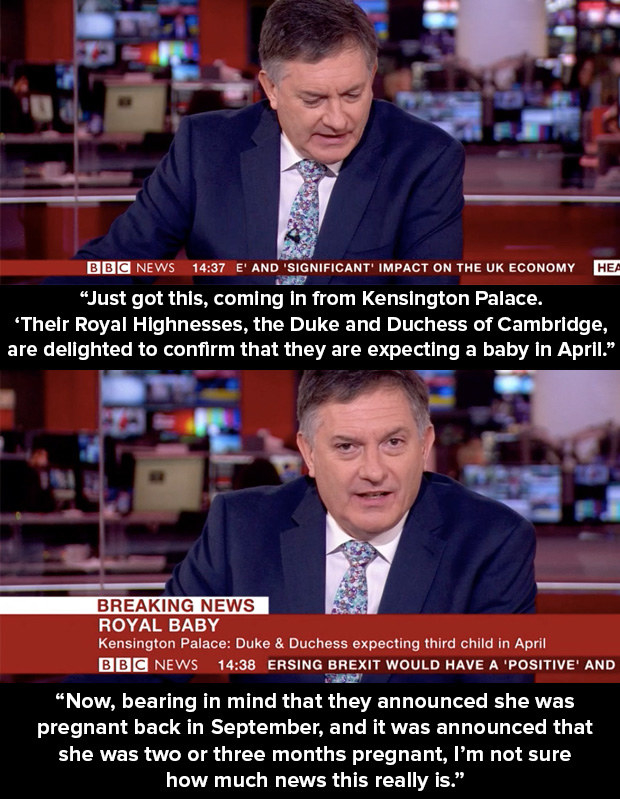 But it was in the second half that he really let rip.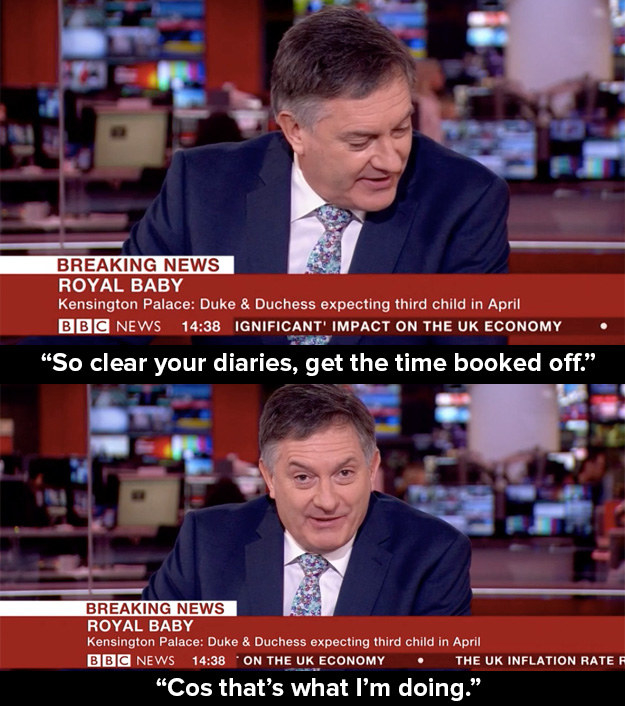 BTW, this is the SAME newsreader who went viral in August when he showed utter disdain when he had to report on a story about surfing dogs in California.
God bless you, Simon McCoy.