On EastEnders Live we learnt that Bobby, an 11-year-old child, killed another character called Lucy Beale.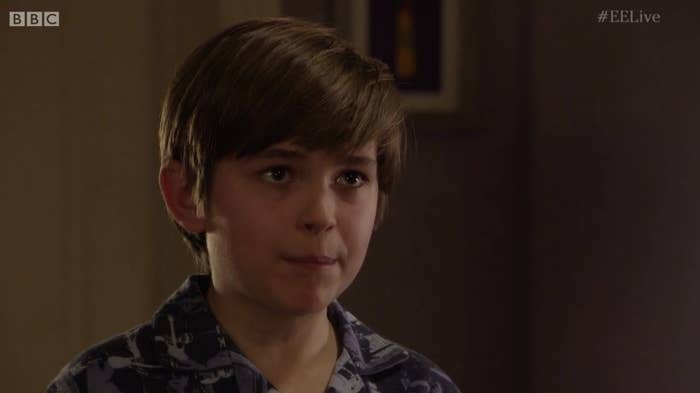 Meanwhile Bobbie Beale, from California, who is obviously unrelated to Bobby in EastEnders and is not a child, started to receive tweets on her timeline.
And this.
So incredibly confused, she then tweeted this.
She's since received hundreds and hundreds of interactions, joking about her killing Lucy.
Some people though stated the obvious.
Speaking to BuzzFeed News, Bobbie was perplexed because she hadn't heard of EastEnders — and to make matters crazier, Lucy is the name of her dog.
"I was definitely confused," she said. "I saw the BBC tweet it, and then I realised. I looked up the show and I thought, Oh, this makes sense now, but at first I was really confused because I thought it was a real-life thing and I thought Bobby Beale killed someone and I was like, 'It's not me.'"
Her sister also got involved.
She has also tweeted this photo.
She basically won the situation, really.
She told BuzzFeed News, "I'm getting all of these followers so I might as well take a selfie."